It has been a while since we updated everyone on the development of Pirates War - The Dice King.
Since the Closed Beta ended almost 3 weeks ago everyone at Idiocracy, Inc has been hard at work reading all the user feedback and planning on how to apply them to the game. Unfortunately, we can't add every suggestion to the game, but we have select the best ones and we're currently working on having some of them ready for launch. Others will follow in the form of patches to the game.
The First thing that we were already considering for the game is a chat function. A lot of Beta testers have requested that functionality as well. For now, we have added the ability to chat with other players in the lobby for a "Friendly Match". So while you still won't be able to chat with strangers, you can chat with your Friends (people you added to your Friend's list) before starting a Friendly match. Not only that, up until now you could play a Friendly match only with you Facebook friends. Now we are working on enabling users to add Friend by searching them with their in-game nicknames.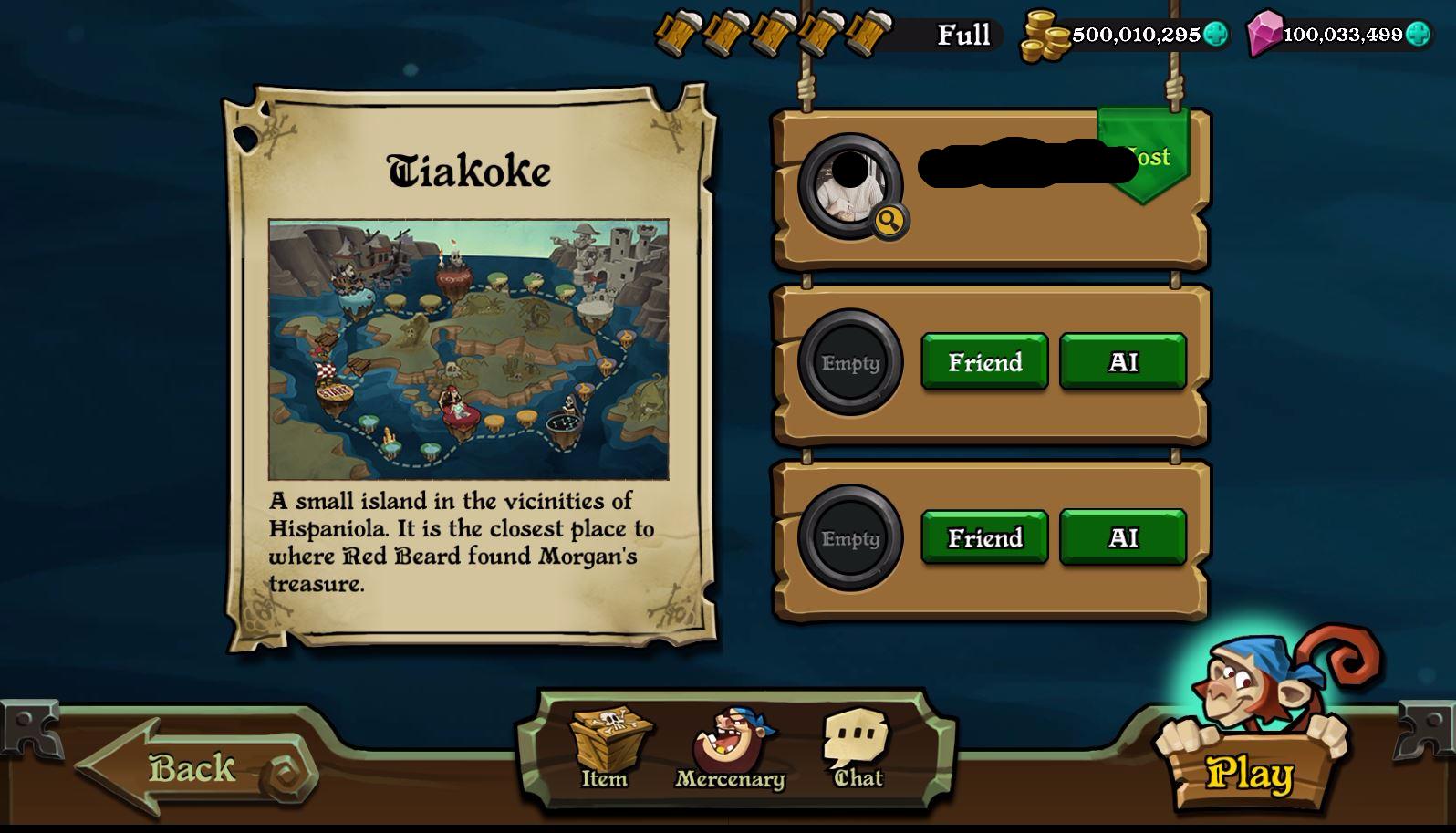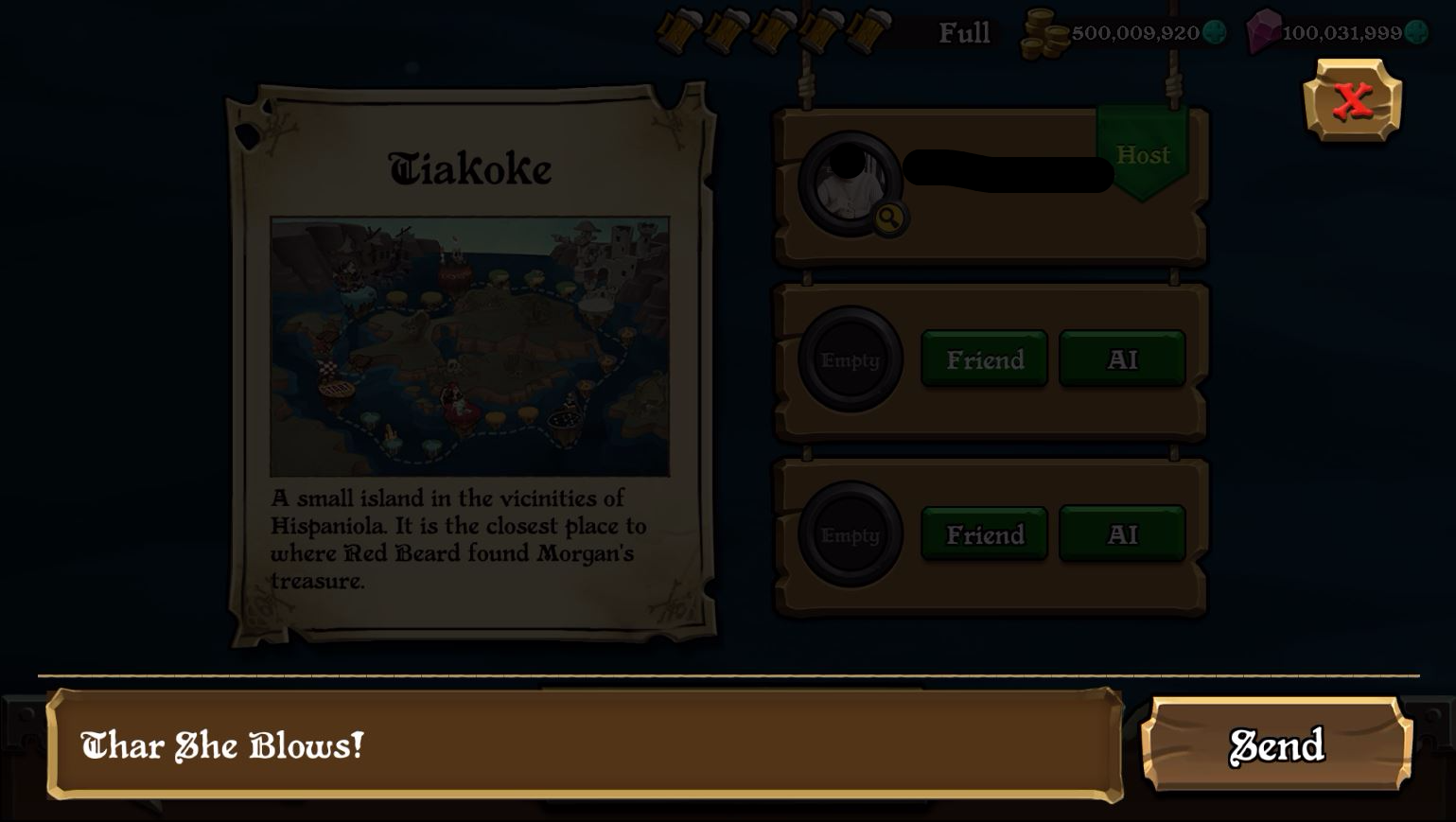 During a match you have the ability of using Emoticons to communicate and express yourself to others (this was already present in the beta).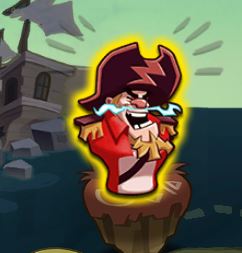 2. SKILL INFO TO NEWLY ACQUIRED PIRATES
One thing that was a problem during the beta is that you couldn't know what new abilities/skills a new pirate may add to your deck when you open chests and get new pirate cards. Now we will display the skill a pirate can offer you right when you open a new chest, so you don't have to check the skill list in the deck menu every time you purchase new pirate cards.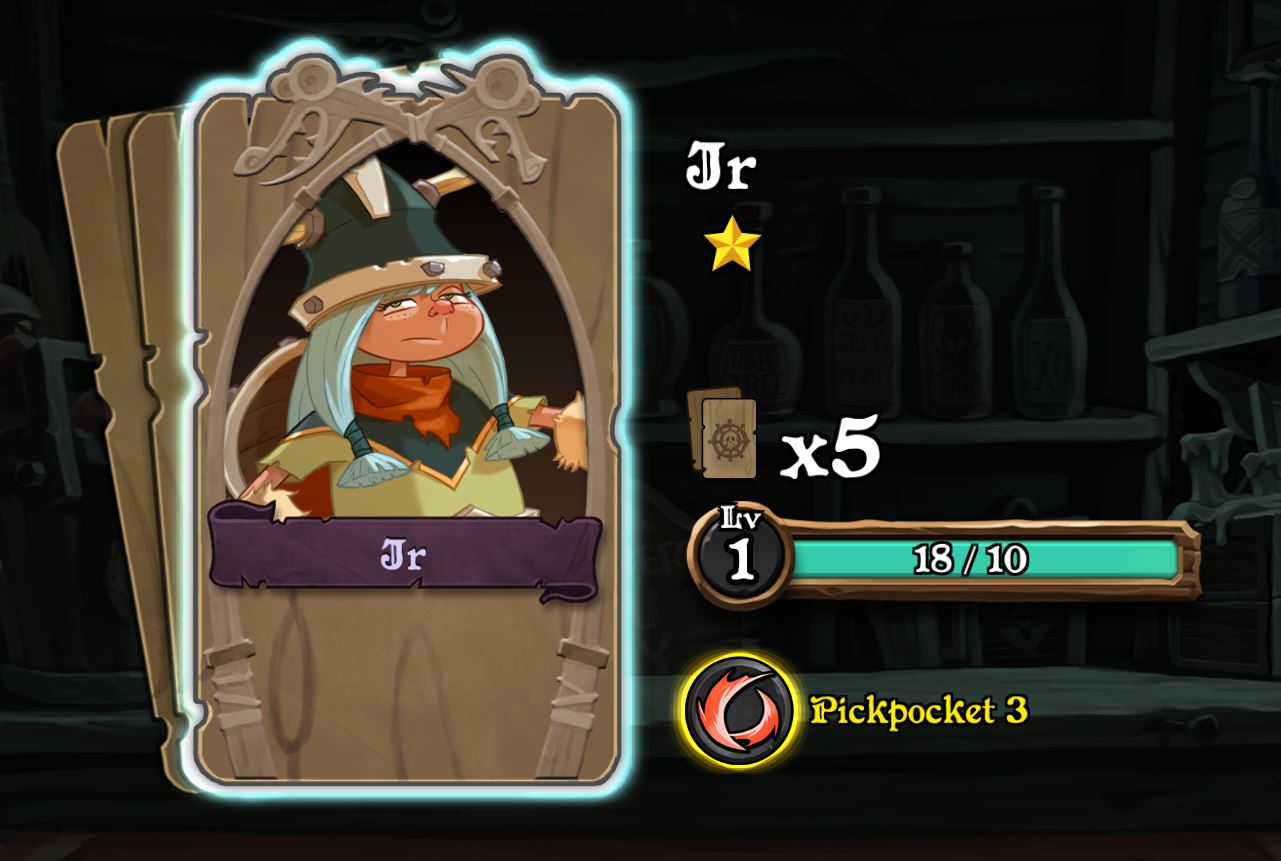 There's no multiplayer without Ranks. Well, during the Closed Beta you could only play two modes, a Single Player Campaign and a Casual Multiplayer Mode where you are matched against random people, but all you acquire is money and experience to level up your captain/ship. We now have the "Friend Mode" where you can play online with your Facebook or in-game friends. And we're working on a Ranked mode where you play competitively with other players around the globe. Unfortunately, I can't talk about the Ranked mode in details yet. Only that it won't be available at launch, but it will come as an update to the game later.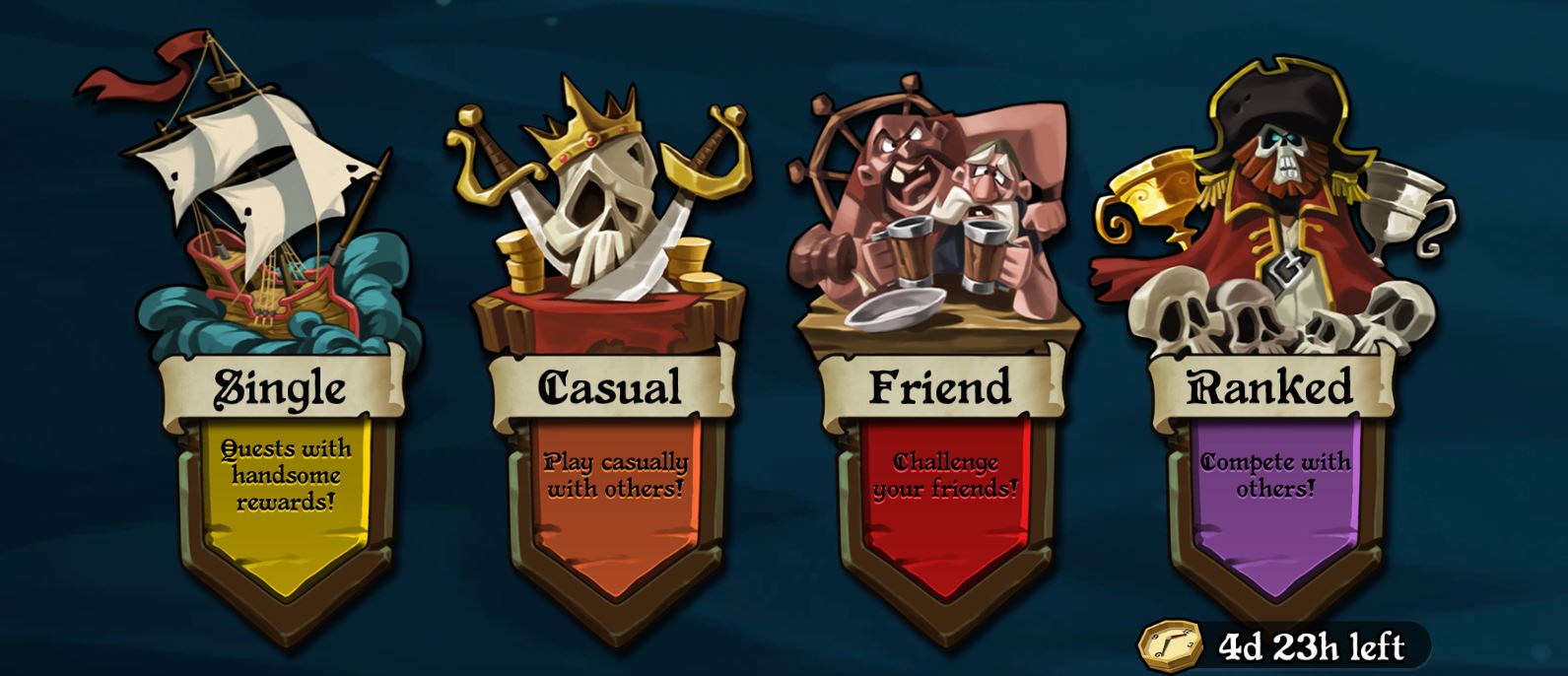 For now, and on release Tiakoke Islands are going to be the only map present in the game. But we have already started work on new maps to be added in the future. However, we'll only talk about it in details when the work is completed.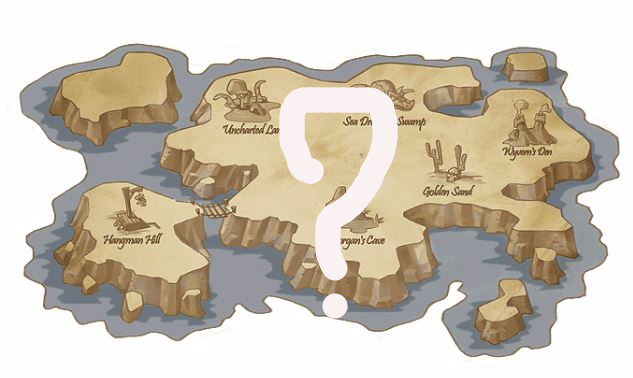 The characters you played during the beta will be available on release. New pirates and captains are in the work and will also be added in the form of updates in the future. However, we'll only talk about it in details when the work is completed.

The largest amount of feedback we received were about game bugs and connection problems. We've managed to pinpoint the cause of many of these problem and therefore many of them have been fixed already. We'll keep working to provide everyone with a smooth gaming experience when the game is released sometime this fall.
Keep in mind that the game is still in development and some of the things stated here might change upon its actual release. I offer no guarantees that what is stated here will make into the final version in exactly the same way I've described it. But I'll try and keep everyone posted about further changes to the game in future posts.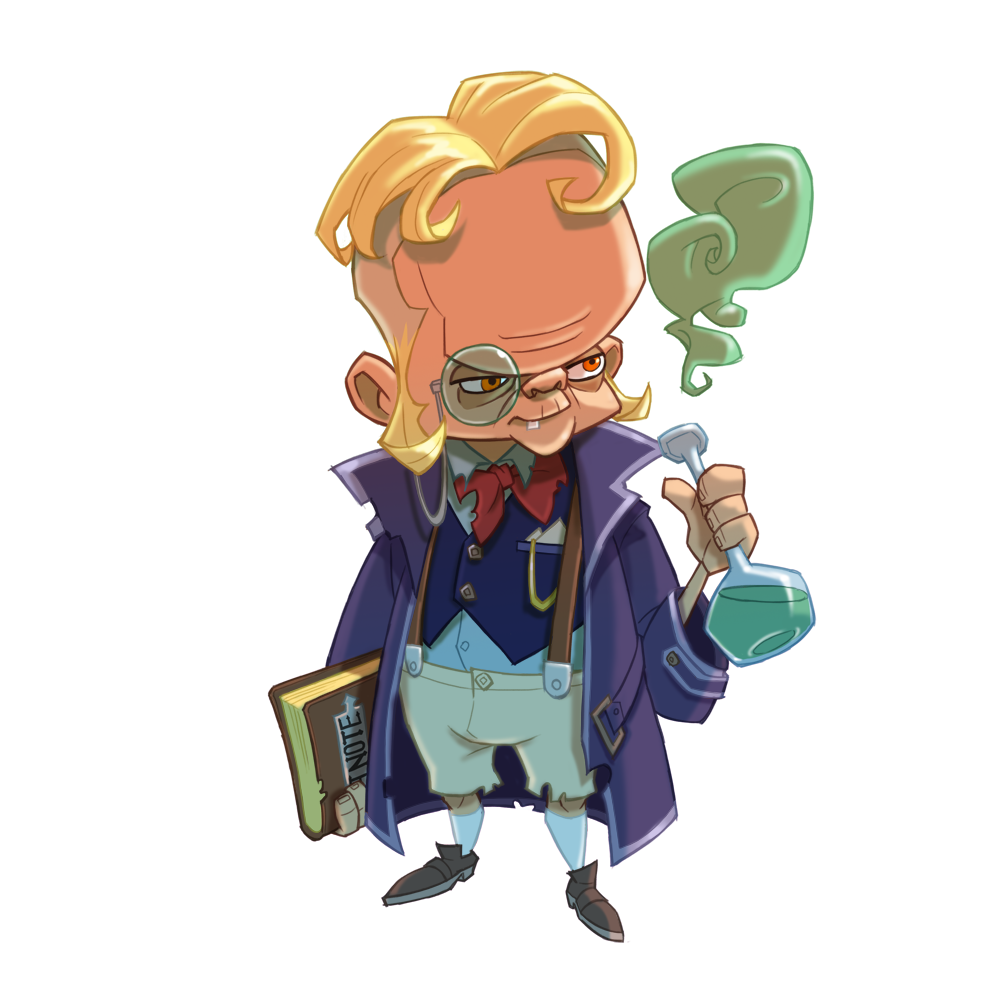 XOXO
-Pirate Newbie
--------------------------------------------------------------------------------------------------------------------------------
Facebook: Facebook.com
Twitter: Twitter.com
Mobcrush: Mobcrush.com
Website: Idiocracygames.com