Today I want to talk about Four, the prototype name of our new car.

+ACC +TRN
The game will have 10 different cars with different status boost and play styles, but I prefer to talk about it in another log (I want to show a cool table). What you need to know is that each car will have 2 strong status. This one I think that is a good fit for the acceleration and turning statuses.
Sketches


Michele is responsible for creating the concept art. She is still training and testing some ideas on the cars. One of them was this one, that she called "four". She sent these images to me.
The concept that she worked was based on a leaf, achieving a more organic and curvy feeling.
Building the top view and breaking it apart






1 – Neon
2 – Details
3 – front lights
4 – window
5 – body
6 – complete car
I'm doing this because I need different colors and materials for different parts of each car, so when I generate a new team, or if the player is creating his team, it is possible to assign different colors and styles.
If we imagine something like a "Ferrari", we would have red for the Neon and Body, white for the Details, and black for the window.
Hover Cars
One of the things that I found most fun in this game is the fact that the cars are hovering over the racing track. It's like racing in the ice, and it fits really well with the futuristic ambient.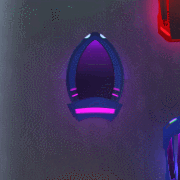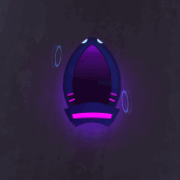 ---
I still don't know what I'll be working on for the next week. I want to bring some info on the procedural stuff.