Making a game inspired by Carmen Sandiego
I had owned two very important things as a kid growing up in Dubai in the mid 1990s. I had a large world map on my wall – the planet displayed in candy-colored Mercator projection. I'd spend what seemed liked hours looking at that map, daydreaming about far-flung islands with strange names, committing country capitals to memory and marveling at just how gigantic Antarctica was (which I only learned much later in life was an inaccuracy of the map's projection).
The other thing I owned was a second-hand Power Macintosh 5200 (this was around 1998, three years after model was first produced). My mother, who worked at an Apple Computers distribution company in the late 80s and early 90s, would bring home Macs that the the office intended for disposal. Here she is in 1990, working on her Mac from that era: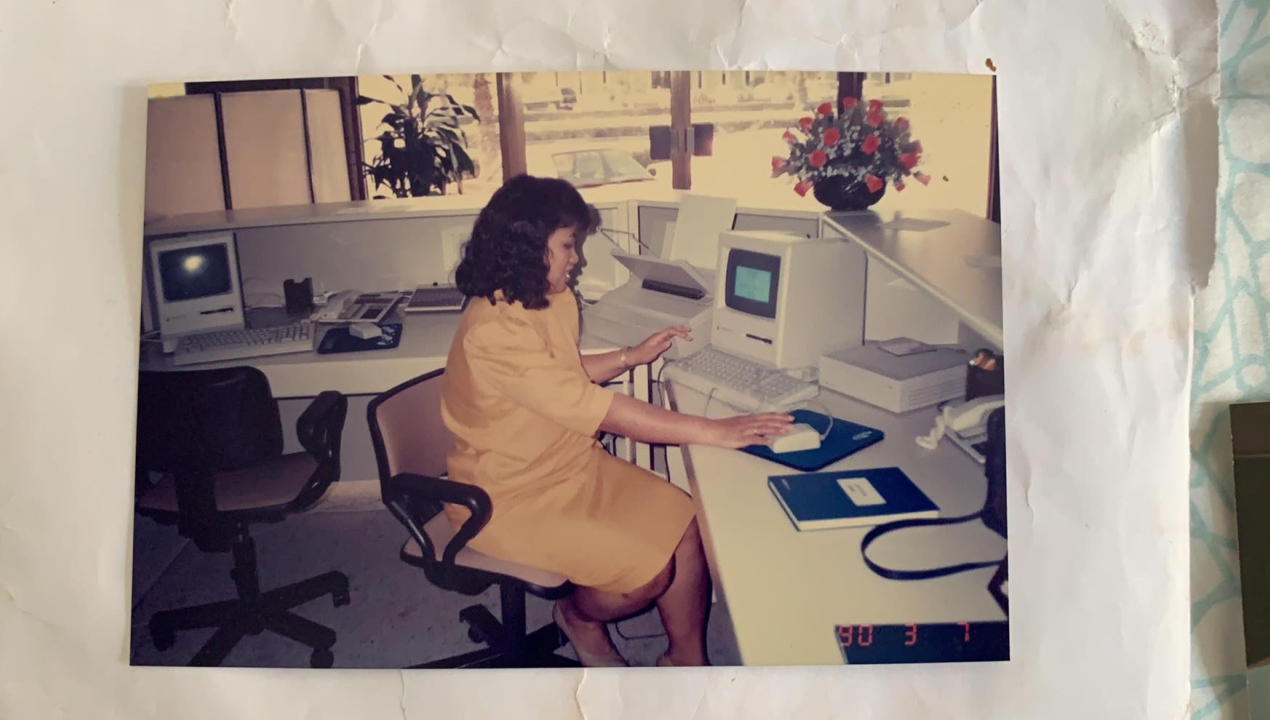 Our Power Mac was one such computer my mom saved from the dumpster. It was slow, and wasn't really made for gaming. But it did have a handful of games already installed – one of the them being "Where in the World is Carmen Sandiego?".
The game changed my life, and fueled my childhood curiosity about the world and the places we inhabit. I loved how you traveled the world in pursuit of thieves, having to use real world research to make sense of clues. I traveled to Oslo, Lima, Kigali, Sydney, Port Moresby – it was such an immersive experience for me at the time.
A couple of decades later, I'm a grown man and a game designer, and brainstorming about what my second game should be. The choice was easy – I wanted gamers today to experience the satisfaction of solving a case with real research, and the joy of traveling the world hunting down criminals. I wanted to make a game that was an homage to the Carmen Sandiego games, but enhance and overhaul the mechanics with inspiration from the local culture of my new home, Singapore. I wanted it to have a noir detective feel, but take place in a future where the world is on the brink of collapse. So I decided to make what is now our current project, Chinatown Detective Agency.
Making a game about places we've never been to
One of the most notable things about Chinatown Detective Agency, at least in my humble opinion, is the atmosphere. The art director, Ricardo Juchem, did a splendid job creating the world of 2032 in a cyberpunk pixel art style. That by no means is anything innovative, but what really sets it apart is how the art, the music and the mechanics come together. In Chinatown Detective Agency, a large chunk of your time is spent traveling around your home base of Singapore and around the world. We use real world locations with a futuristic twist - places like London, Osaka and Istanbul.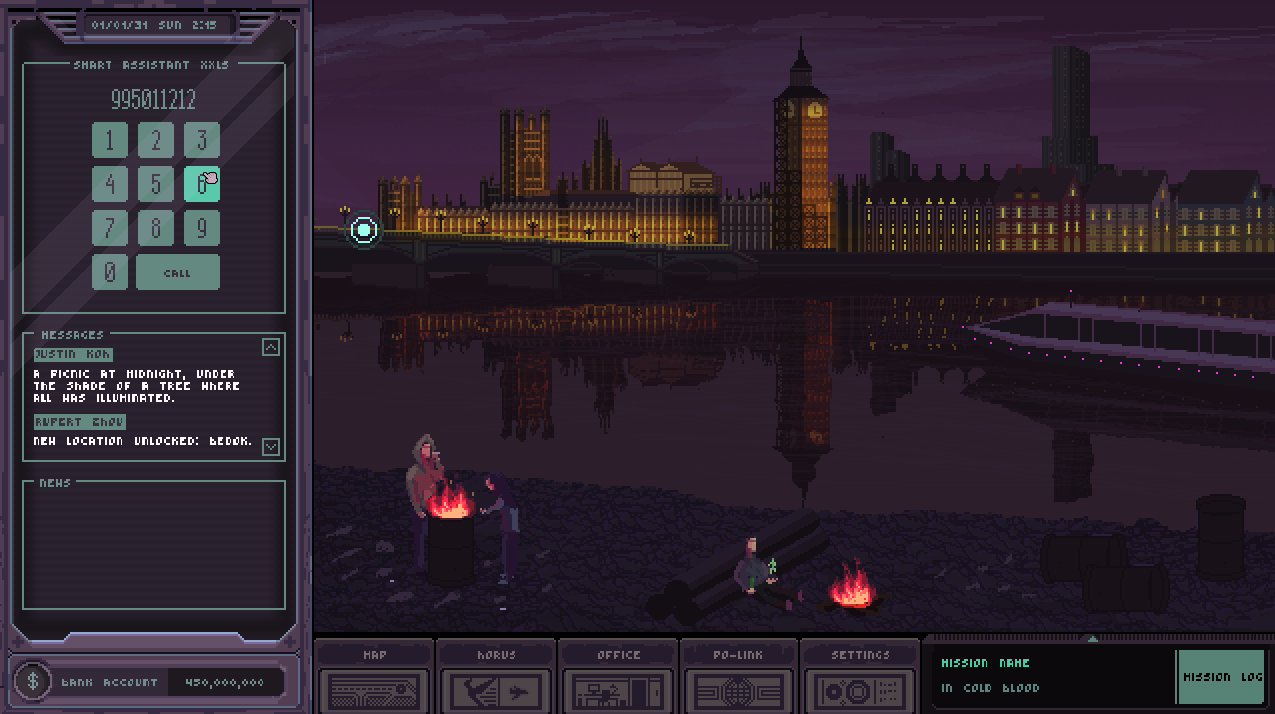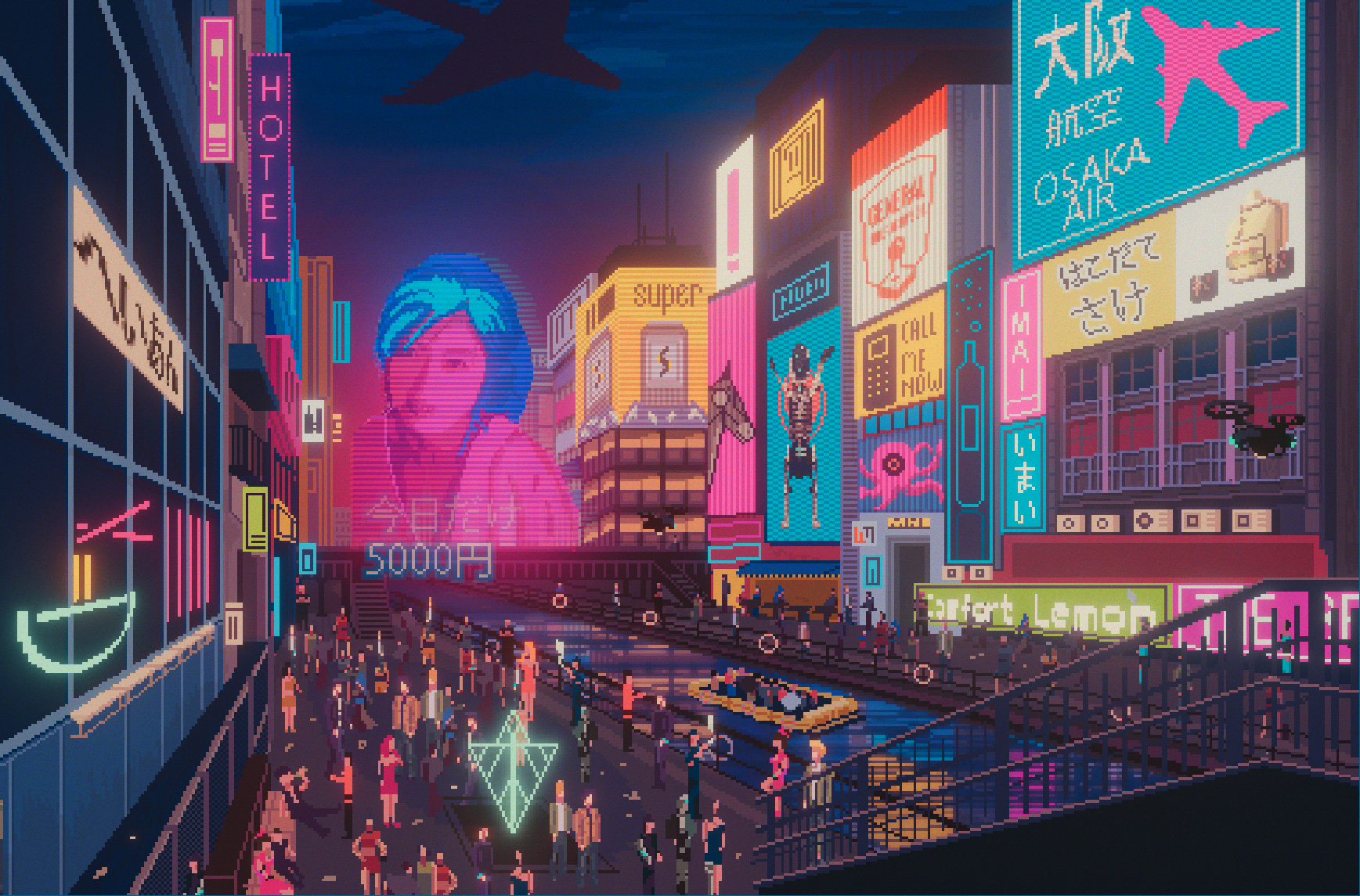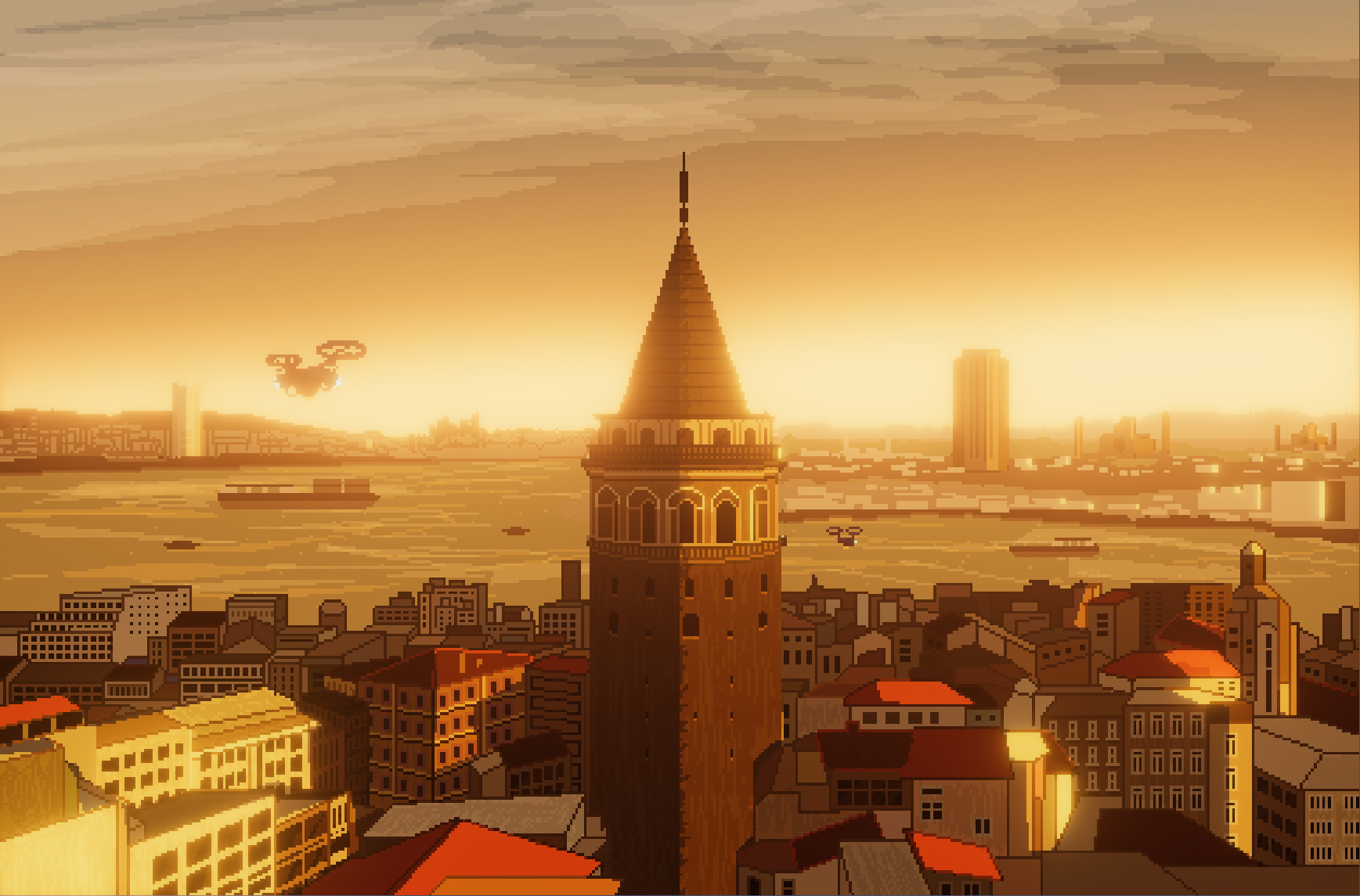 But the game also has you planning your trips – you have to take Singapore's MRT subway system to travel around the city, and actually book flights using the HORUS flight booking app to travel around the world. Traveling takes money and time. Cases have deadlines and you've got to eat and pay your employees, so there's a managerial aspect to the game as well.
But none of this would be a spectacle without the environments themselves. The world of Chinatown Detective Agency is a pixel art peak into an often depressing future world.
And the funny thing is, Ricardo, the man responsible for bringing the world to life through his fantastic art and environments, has never been to most of the places in the game. Just a little under half of the game's locations will be in Singapore, and during the first year and a half of development, he was working off reference images. I had to write detailed briefs about things like the mood and lighting of certain locations, and Ricardo had a natural talent of translating them into his art. Take the Chinatown neighbourhood, for instance. Below, is a picture of Chinatown (facing the Upper Cross Street side).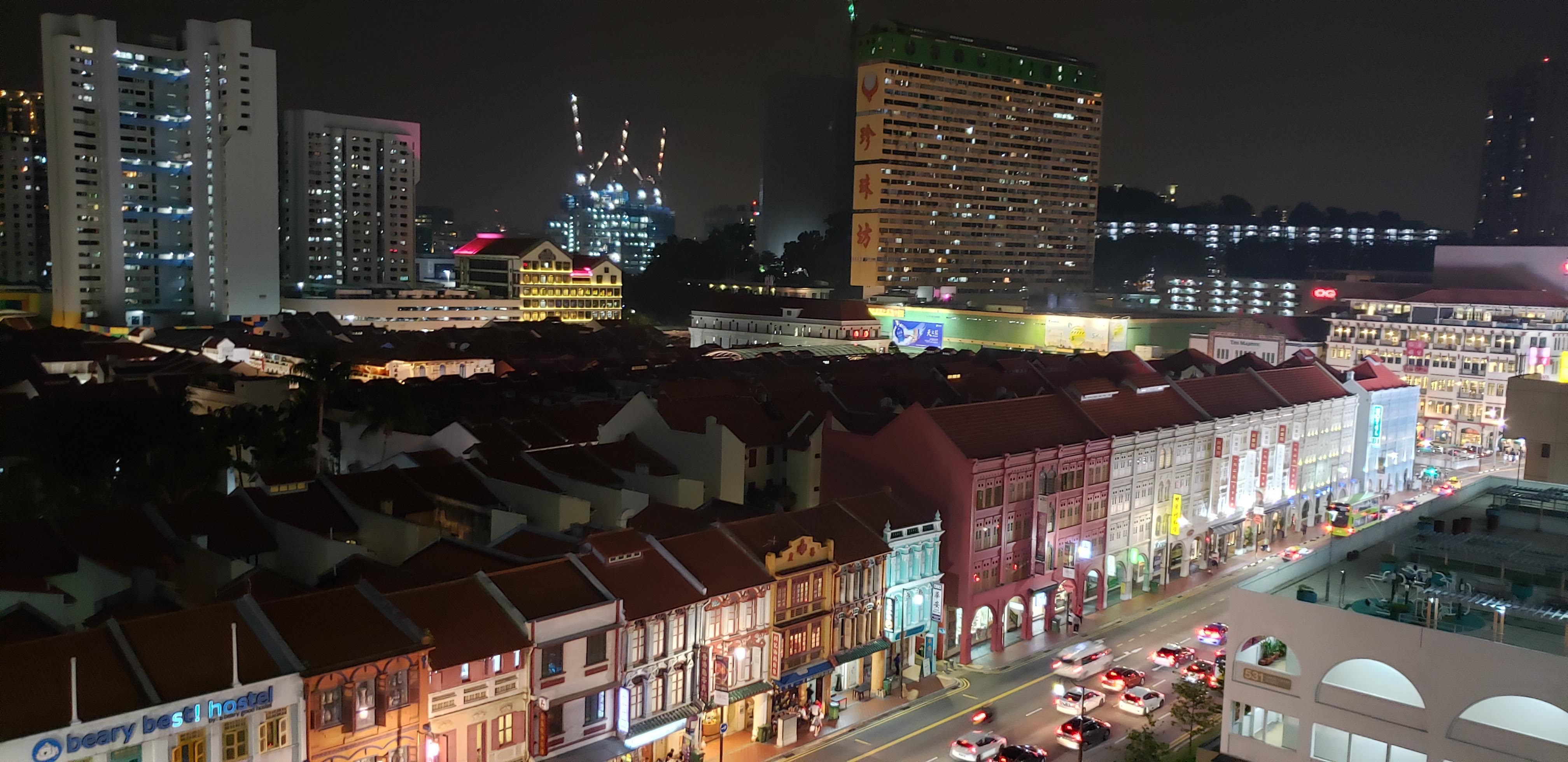 I simply sent Ricardo a mood board featuring images like the one above, along with some notes on details and design, and he got working. And the result looked great.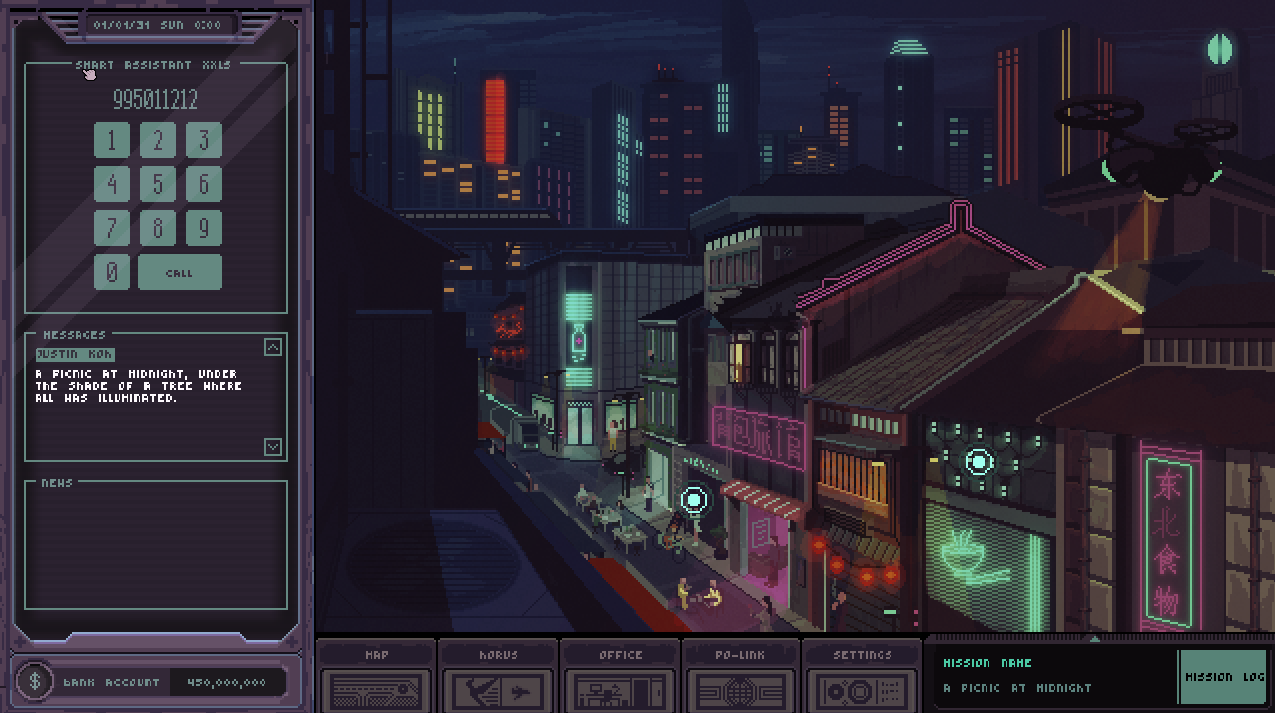 Our in-game version of it shows the side facing Eu Tong Sen Street - both the reference image and the in-game environment feature the distinct Singaporean shophouses.
So when Ricardo finally visited Singapore for the first time in October this year, it was a surreal experience for both of us as we visited the very places he created in the game using only mood boards and his imagination. Here's a scene Ricardo did that takes place under a bodhi tree in the Singapore Botanic Gardens: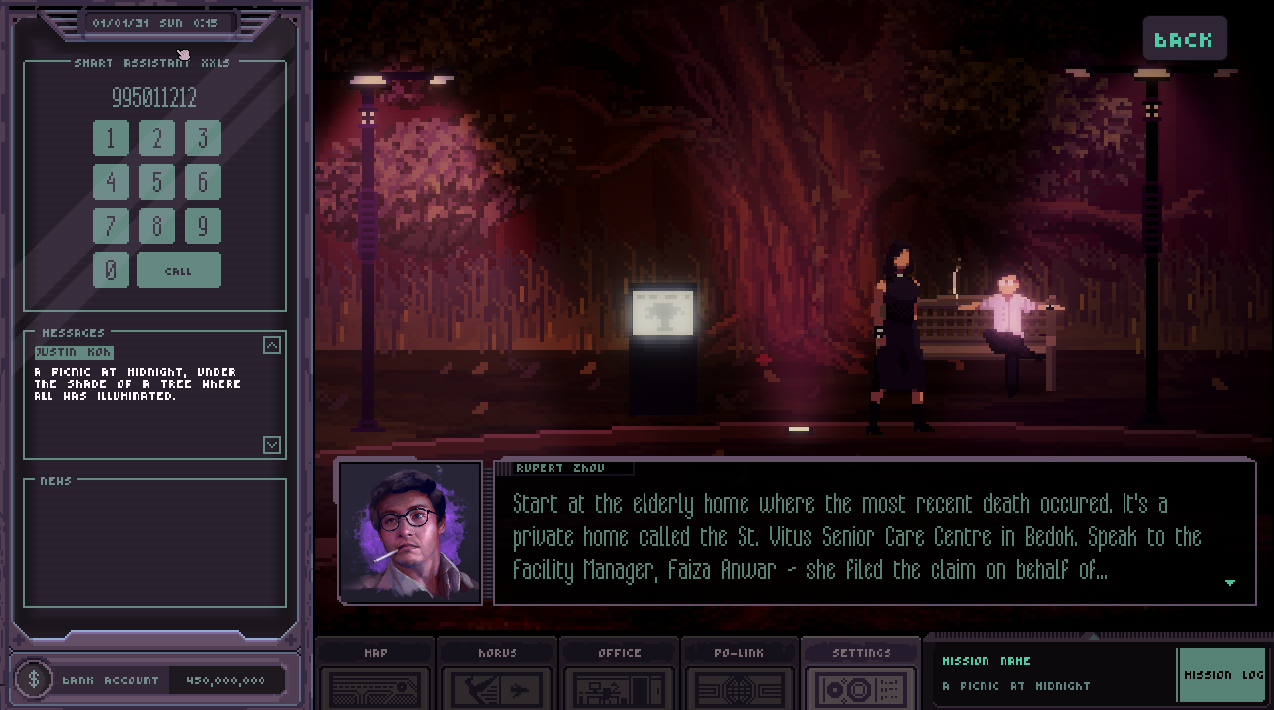 And here is he standing in the part of the Botanic Gardens that inspired the above scene: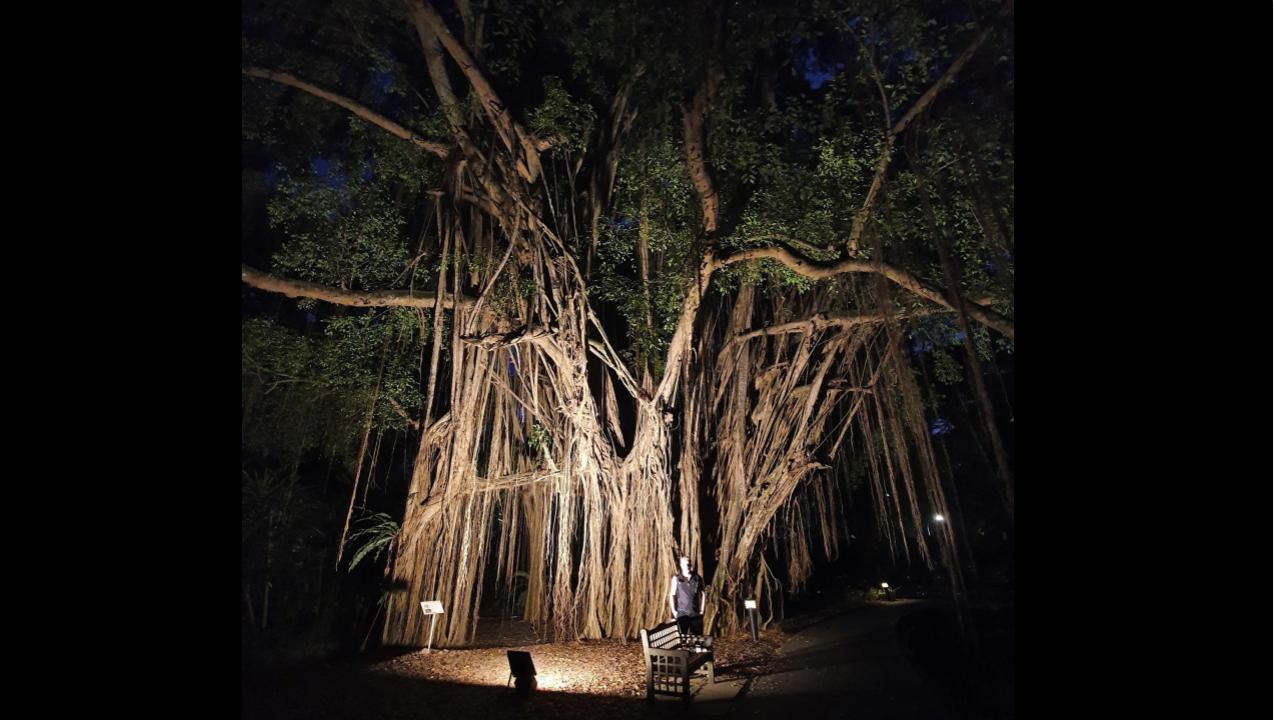 There's a burden that falls on your shoulders when you're creating a piece of art that's meant to represent a real place. Representing Singapore faithfully is an ongoing challenge, but we also knew that what will elevate the game's narrative from just a 'documentary' perspective was creative license – yes, it's a game based in Singapore and in other locations around the world, but it is our version of Singapore and other locations around the world.
As Ricardo and I spent a week traveling around the city (and in Kuala Lumpur – he came down to showcase the game with me at a game convention where we were nominees for Best Storytelling at the Southeast Asia Game Awards), we envisioned a city and a world that was entering a new dark age. The clamor of the hawker food centres and the noise from nightclubs emanating from sidestreets was there – but so were police drone patrols and a curfew enforced by a surveillance obsessed government.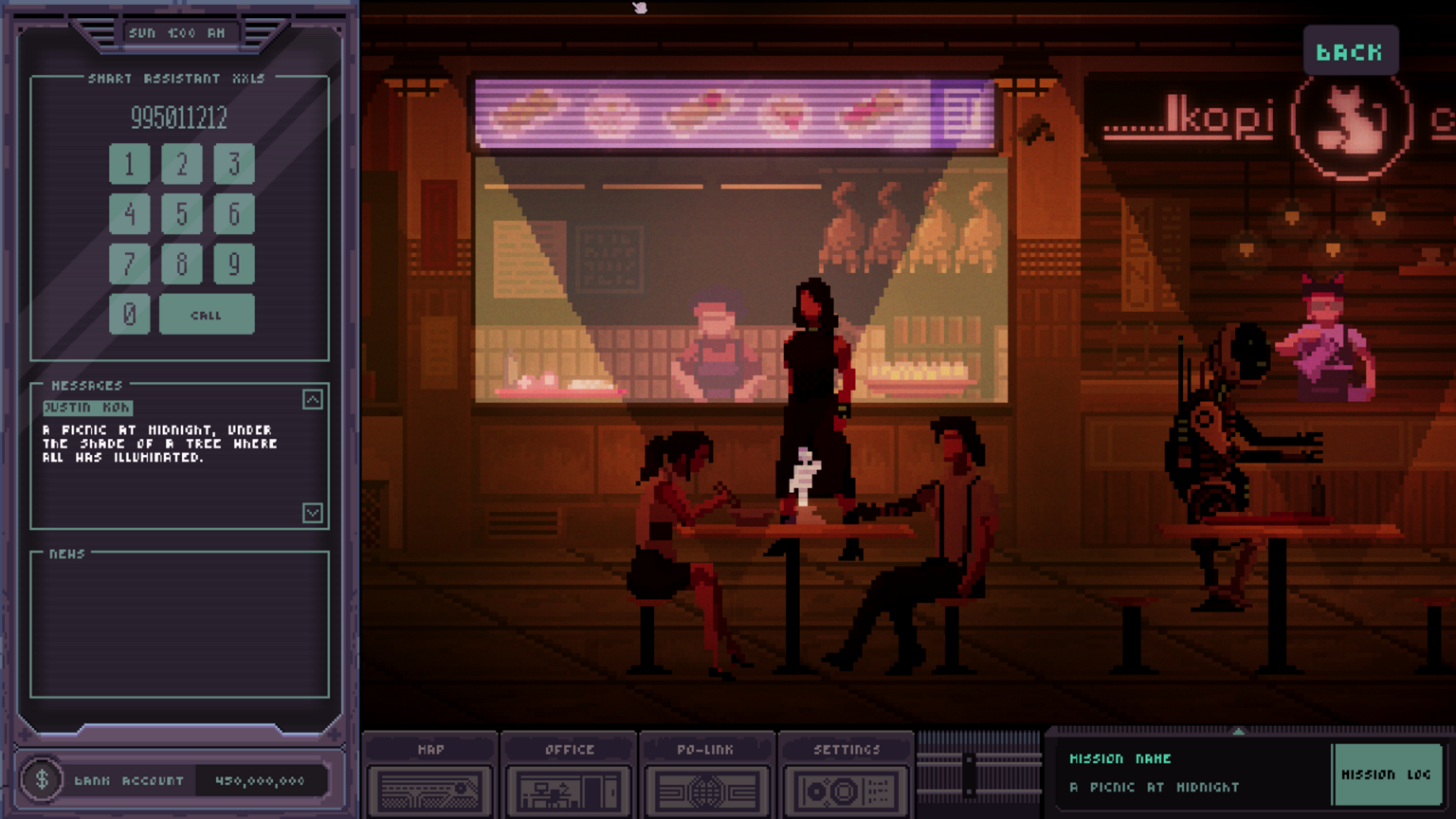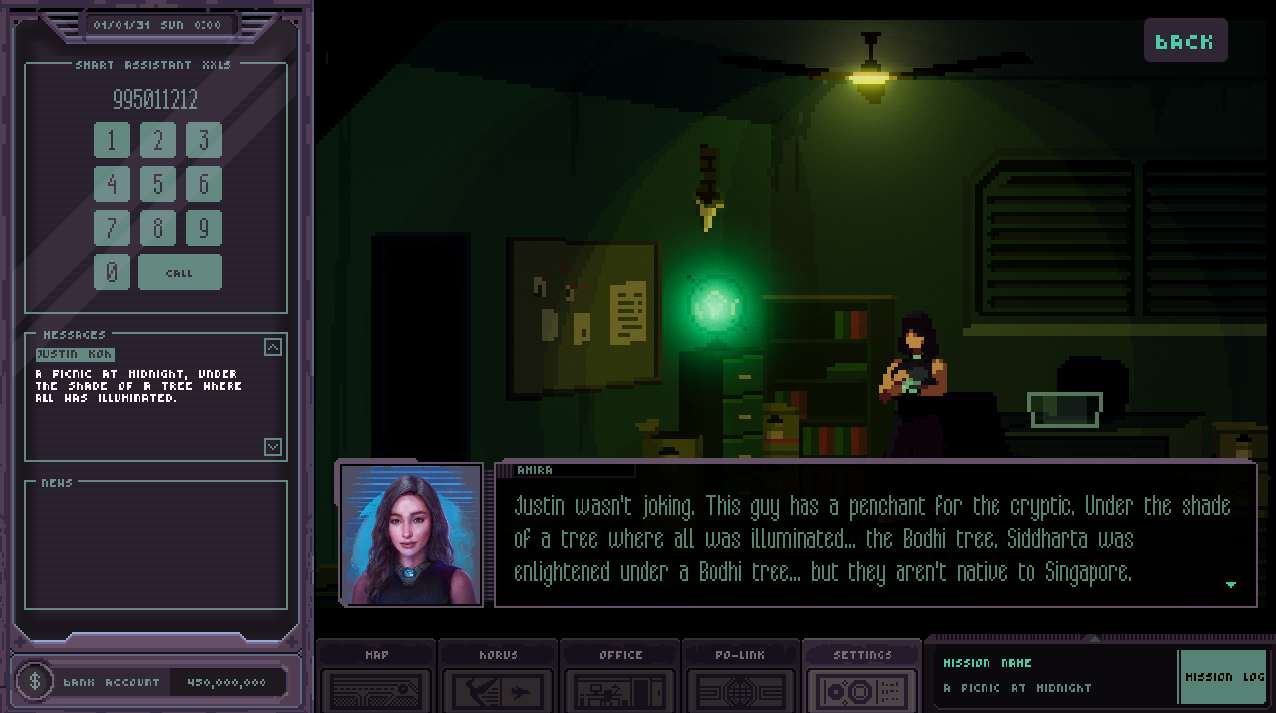 As we add the finishing touches to a playable build just in time for our Kickstarter campaign (planned for late January), it's interesting to look back and realize that, though it was important to actually see some of these places in real life, what was even more important was making it our own and portraying the world as we saw it in our imaginations (I'd wager that none of the Broderbund team have ever been to Port Moresby, Papua New Guinea, even though they portrayed it as a location in the game). For us, all of this in an attempt to captivate a player with the richness of the world the same way the Carmen Sandiego games did for me. Imitation may be the highest form of flattery but taking an idea and evolving it transcends praise. And I believe Broderbund and the people behind the Carmen Sandiego games deserve more than just praise.
Chinatown Detective Agency is scheduled for release in late 2020.
You can wishlist us on Steam now, or get updates via our Twitter. A Kickstarter campaign is set for late January.