As always, If you like what you see, please consider supporting the project on Kickstarter, every little bit helps! Kickstarter.com

Note: The following is from a work in progress, and contains unfinished art and animation, as well as missing UI elements.

Let's talk lasers, and space, and aliens, and bugs! Just a few of my favorite things. In Gunlocked, one of five games in the Lunch Break Arcade, players defend against an alien invasion with their trusty space laser. As a variety of ships fly down the screen it's up to players to lock on to groups of them and destroy them before they reach the bottom. As with all Lunch Break Arcade games, the gameplay loop is short, but highly replayable. Things start off easy enough as random waves of simple ships begin to appear on the screen...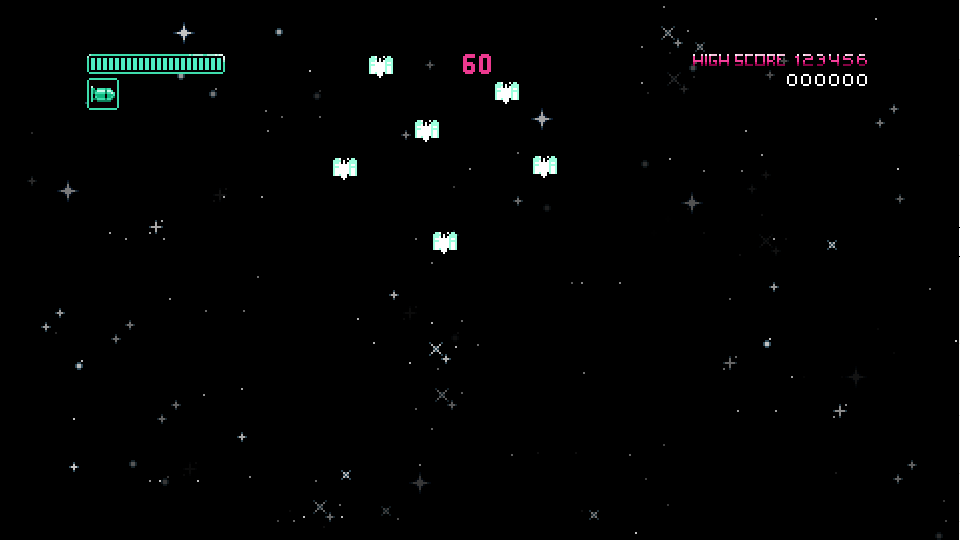 ...As players begin to chain together combos of 3 or more ships, things start to get more complicated. More and more ships begin to appear at once, and while that's good for your combos, it's bad for your laser. Keep the targeting laser active for too long and you'll overload the system, ending your combo chain and potentially letting the enemy through. Still, there are other ways to save the galaxy....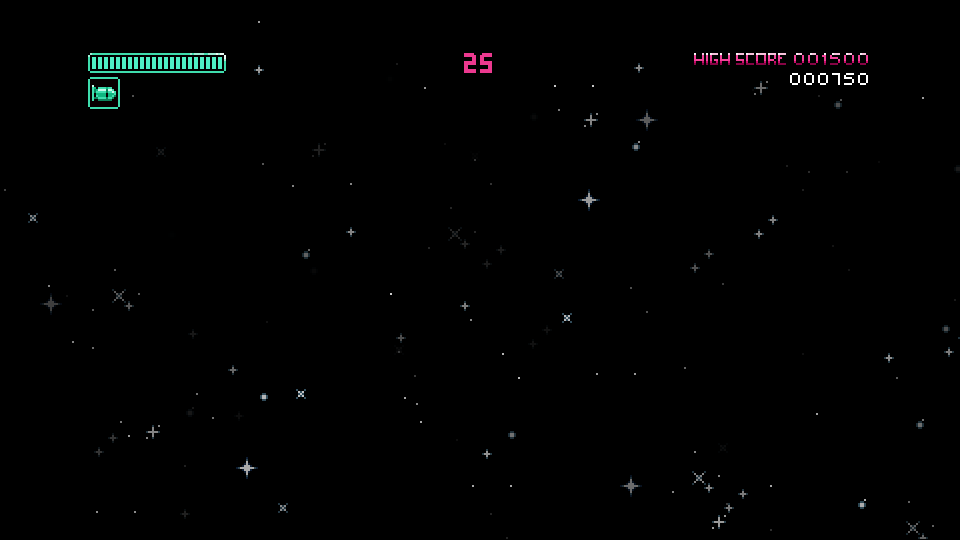 ...like a nuke. But as the game progresses and your combos get bigger, different types of ships begin to show up, and a single nuke won't be enough.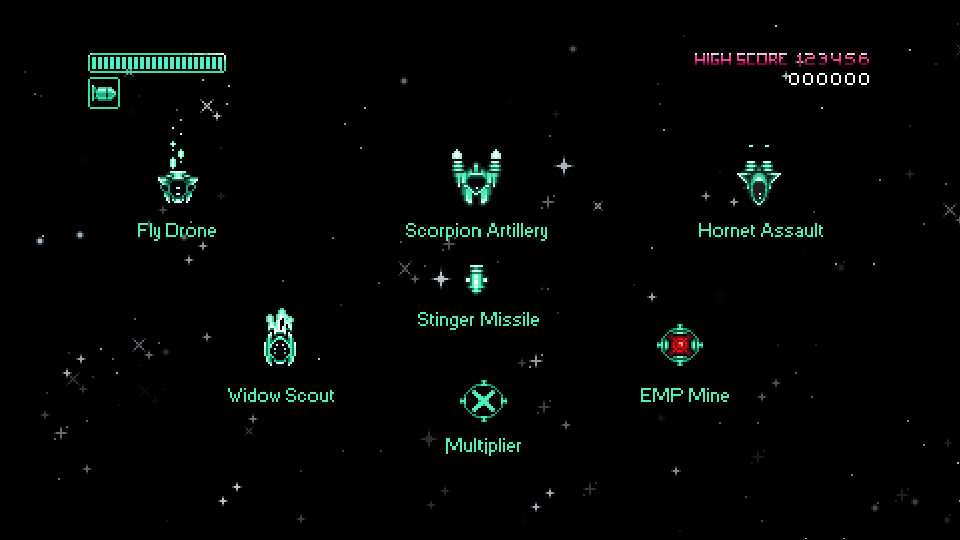 From the basic Hornets that zoom down the screen to Scorpions that charge up and fire stinger missiles, to Widow's that can teleport to another area if you wait to long, there is a lot of potential for messing up and letting the enemy through your defenses. There are even more challenges than pictured above, but they aren't quite ready (that's what the kickstarter is for). Still, when you've navigated through the 60 second alien onslaught, a final challenge appears.


At the end of every round of Gunlocked, players will be faced with a huge mothership boss that adds one final challenge and acts as a bit of a bonus round to rack up points. If the Kickstarter is successful, the Queen pictured above will be just one of many such bosses.

Thanks for reading! Check out the Kickstarter here: Kickstarter.com