I've run in a sort of problem when having made changes to a game that I have literally coming out almost about 24 hours from now, and it has to do with the idea of games these days being much easier and holding your hand through every step of your journey.
You see, about more than a month ago I started to take on a lot of play-testers, and there was this consistent idea that the game was too difficult as it was. So, what I did was I created four different difficulty modes. These were the easier White Belt mode, the medium level Blue Belt mode, Black Belt mode and an unlockable Third Degree Black Belt mode.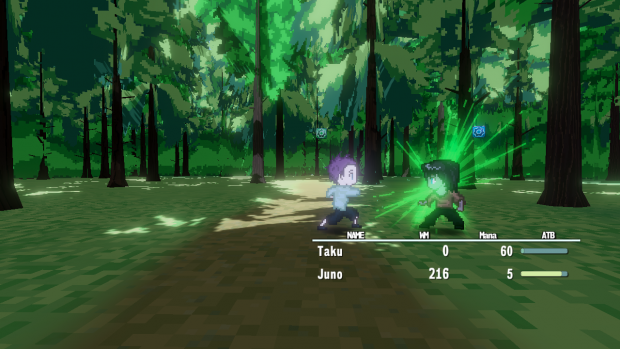 The problem with this now, though, is that the game on White Belt has in my opinion become too casual and too easy. I also look and think to myself that my marketing could have used a lot of work in informing players that it's a very challenging game. One issue is that traditional Turn-Based JRPG players don't expect there to be as much of a skill based challenge as there is a mental challenge grounded in equipping and selling new items and abilities and leveling up your character.
Once I get past Season 1, which would be Episodes 1 through 4, and as these episodes get shorter (and their prices much cheaper by the way), I want to start to make each episode more and more difficult to get through.
I imagine it this way...If there's an episode which is 40 minutes long, you make your way through it, and you have the choice to level up and upgrade your abilities or not, right? Well, when you hit that final boss, and every episode will always have a final boss, you lose again and again. You then realize that you can play through the game in a way in where you can change your abilities around, level up another level, and then you JUST are able to beat that boss.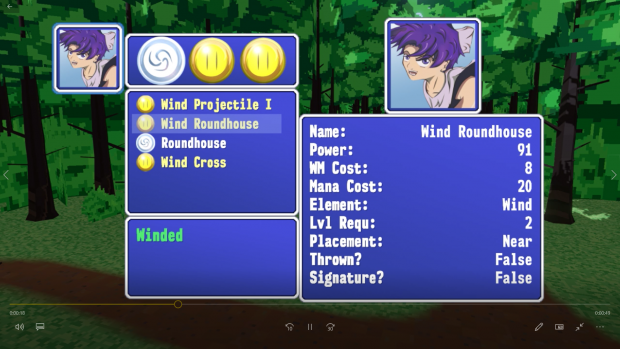 THAT is the sense of accomplishment I'm looking for in future episodes. It's a sense of accomplishment that I've had when playing many games, especially sports ones, and many of these games that have almost infinitely harder difficulty modes I still play even today years later. This also makes it so that there become these iconic moments, these iconic bosses that you have a hard time getting through, and I feel this is paramount to combining a game with a story that has these iconic moments. You go back and chat with your friends, come up with new ways of playing the game, and you finally succeed and make it through.
You see, if a game is overly easy, if a game is going to hold your hand too much and be too kind to you, it's going to be more boring in general. Yes, it's a very story focused game, but at the same time you need a challenge, sorry to be so bold...but you need the game to be unkind.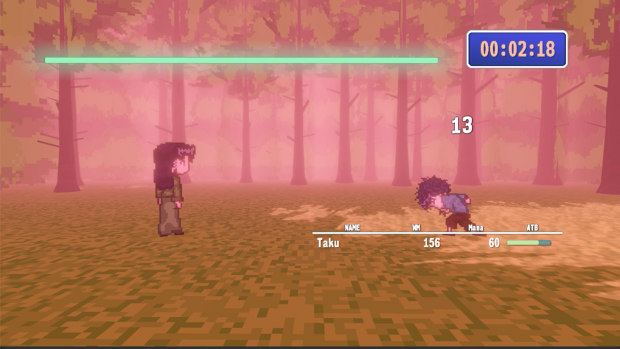 The idea is that you go in there, you improve your technique, you have to actually think to get through an episode like it's a mix of a Puzzle game and an Action RPG. You need to lose and re-try a lot before you finally get it.
I might not have accomplished this in Episode 1, but this is what I am going to strive for now in future episodes.
I'm going to keep, then, the four levels in there for Episodes 1 through 4, but once I get to Season 2 with Episodes 5 through 8, I'm more than likely going to have only Black Belt and Third Degree, maybe even higher degrees of black belt. The reason for this is that at that point you'll be warmed up to the series and how it works. Shorter episodes, then, while being 1 hour in length on average, would take much greater than 1 hour to beat. Once I get farther up the ladder, if I make it all the way up to Season 3 and Season 4.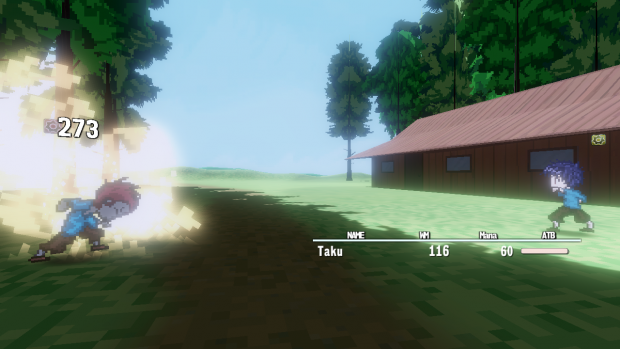 So in essence the let's players have helped me to design a game in where there's now going to be a learning curve. I want one of the most unique aspects of the series to be that each episode gets harder and harder to beat, adding new skill bars to the turn-based combat, and even combos and signature moves to the characters.
This is what I want the series to be like, you have to think, you have to adjust, and you also need to improve on a skill based level to win and get through an episode. This will add much more playtime to the games, but will also hopefully make the series much more enjoyable.