As I mentioned last week in my ANU First Look, HEX is a character that has undergone a dramatic change in both scope and substance. When he was first conceived, his primary function to the player was that of a guide. He had no physical body, but was instead an artificial intelligence that inhabited ANU's suit and would present himself in holographic form in certain situations.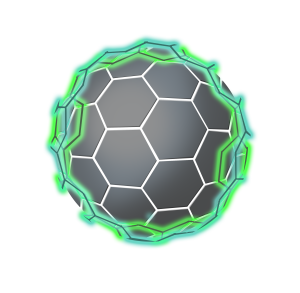 HEX hologram concept – by Scott Thow.
However, once we decided to make the change to 3D for our characters, we began to think a bit bigger with HEX. In fact, he was the first character Wilmar Arroyave was tasked with completely redesigning, and the team discussed his new design concepts together over the course of several weeks. We wanted the new HEX to keep his role as a guide, as much for the player as for ANU himself, but we also found ourselves carving out a much more prominent place for him. By the time we were finished, HEX had transformed from a passive guide into a full-fledged companion for ANU that barely resembled the character he had once been.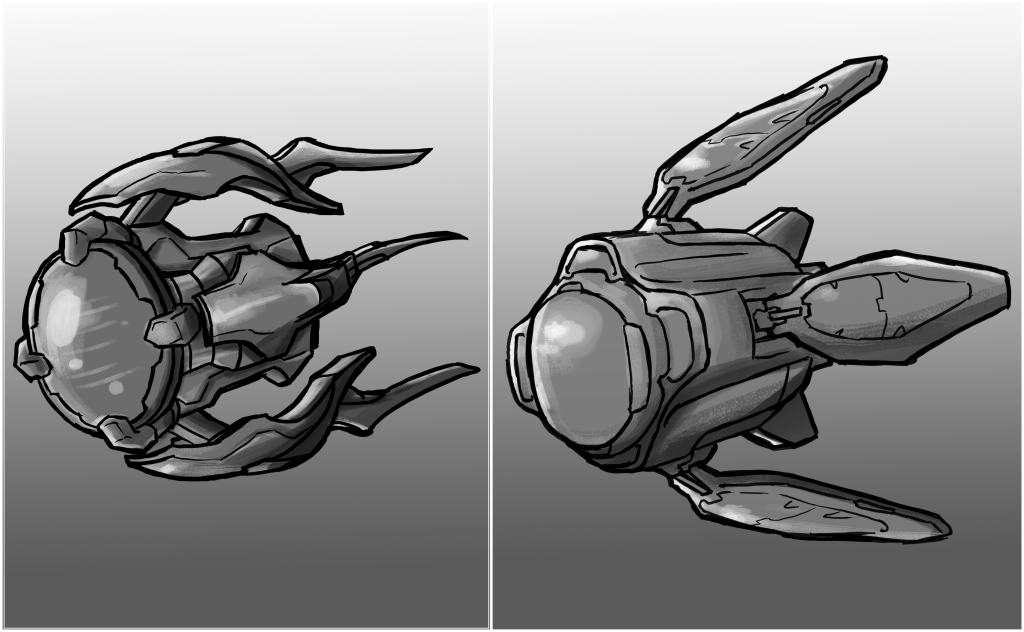 Unused HEX concepts – by Wilmar Arroyave.
Due to these changes, HEX now serves an incredibly important function in The Center. Throughout their journey, ANU and HEX will encounter a number of obstacles and enemies that they can only overcome through the combined use of their abilities. In my ANU: First Look last week, I explained that ANU was never meant to be a soldier. He's an engineer, and HEX is his most important tool, capable of deconstructing and refabricating technology to suit their needs. By incorporating various pieces of technology into his own system, HEX is able to emit an energy field around himself that assumes the properties of that technology. The way in which he sustains this field is by energizing a number of alloyed plates that break down as they sustain impact — that is, as ANU launches the little guy into whatever stands in their way!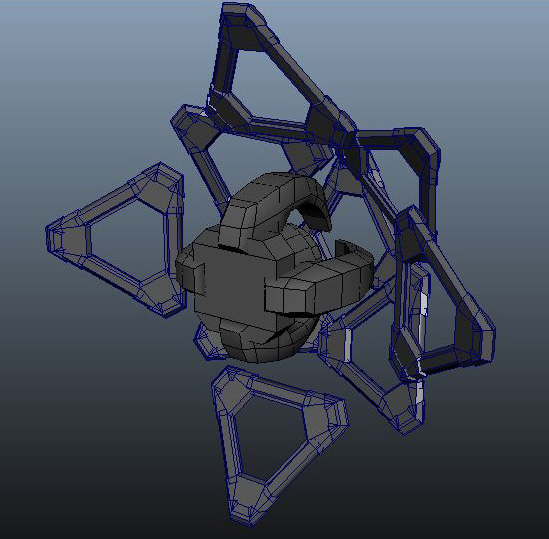 3D HEX/Plate Concept – by Wilmar Arroyave.
By redesigning HEX in this fashion, we were able to introduce an element of resource management that wasn't really present before. As the plates break down, the player will have to discover deposits of material that HEX can fabricate into new plates. In effect, they become the player's ammunition, and managing this ammunition wisely is crucial to success in The Center. Because of this change, encounters with enemies and other obstacles require more tactical awareness and forethought than they might have otherwise.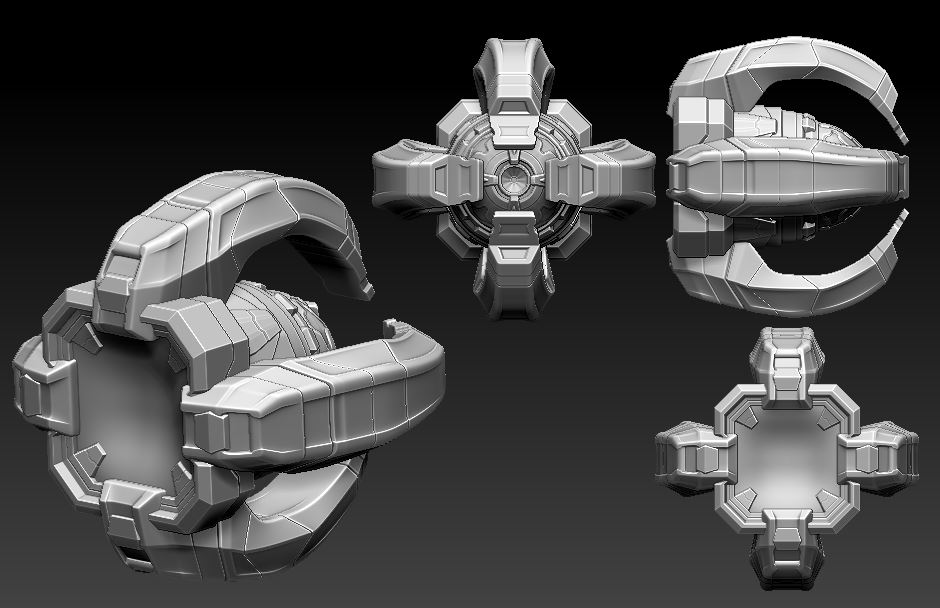 High-Poly Sculpt – 3D Base Model by Wilmar Arroyave.
All of the changes we've made to these two main characters have served to open up and flesh out our designs for The Center's gameplay, and we've come up with some really cool ideas that you'll get a small taste of in our upcoming playable demo… but there'll be more about that later. In any case, that about wraps things up from my end! The rest of the guys here at Studio Daisho have taken it upon themselves to put together a little video to give you a closer look at HEX and some of the features I've touched on in this post. Enjoy!
That's all for now, folks! We're planning something pretty big this weekend, so check back soon for a special update on our development! We may just have some big news regarding The Center's Kickstarter campaign, so if you've been following the project, you won't want to miss it. We'll be posting frequent updates to our Facebook and Twitter, so follow us to be sure you don't miss out! See you soon!
Joshua Fane
Assistant Producer