Aloft Studio has launched its Kickstarter For Hazelnut Bastille! 21,500 USD raised on day 1!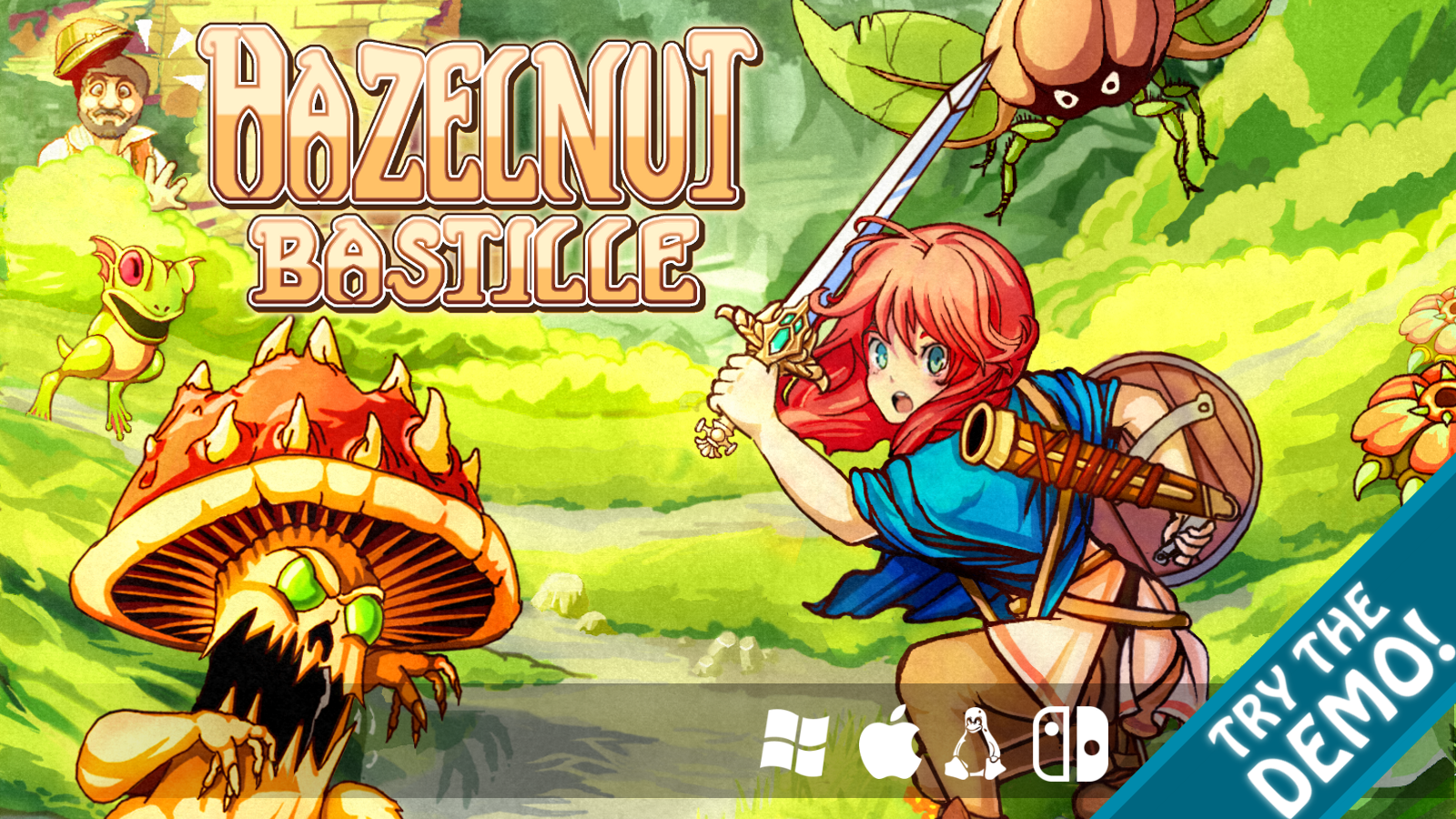 Hazelnut Bastille is a topdown, Zelda-like ARPG, crafted in a 16bit character; it features action-adventure style gameplay.
Hazelnut Bastille is coming to Windows, Mac, and Linux Platforms at launch! If we meet the funding goal for the Nintendo Switch platform, we will also offer Switch copies at the earliest possible moment, hopefully at launch! We may potentially bring the work to other consoles as well, given enough support and interest!
You can find the Kickstarter page at:
Be sure to check out our preview demo!
The Demo includes around 2-3 hours of content, some overworld preview content, and an entire dungeon level to play through, complete with quest items, puzzles, and bosses! Best of all, this content is completely outside of the game itself, so features a stand-alone level you will not find in the full game!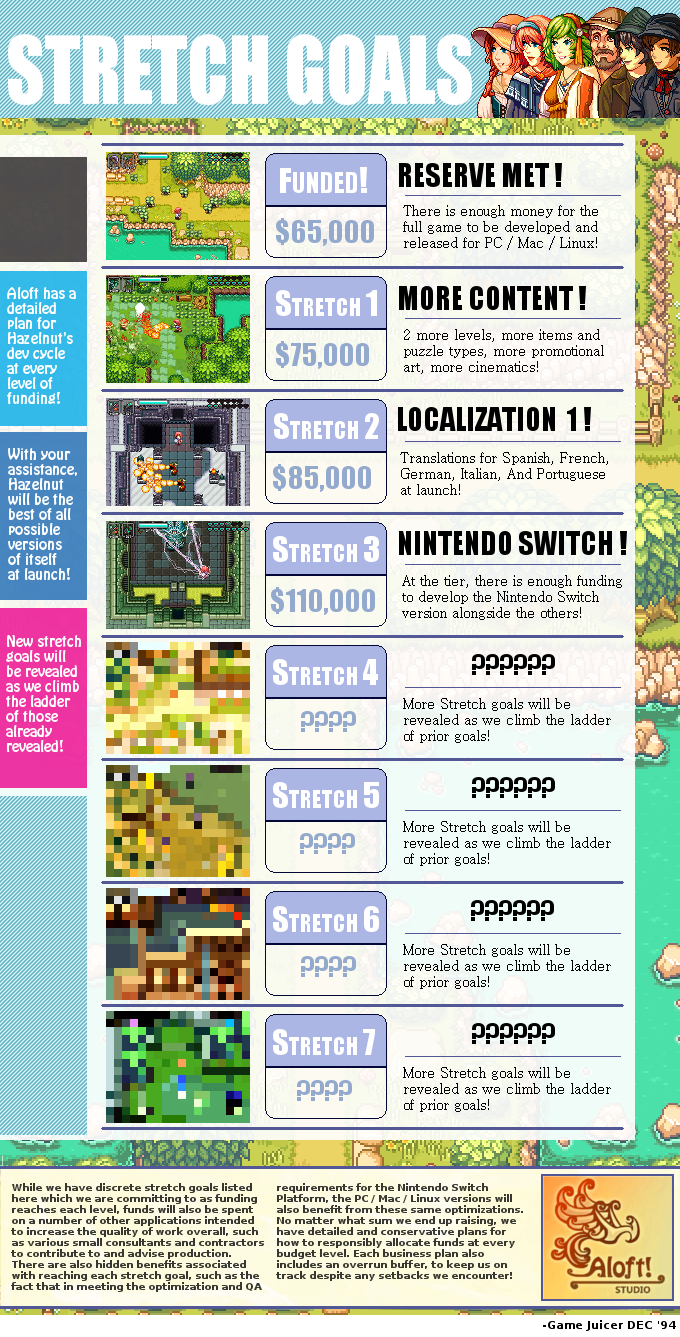 Hazelnut Bastille is the story of a young woman who has just arrived on the shores of a savage, foreign land for the first time. She casts a haunted figure, and has come to seek the fabled knowledge of a race of long-dead ancients on the edge of the world, in hopes of finding a way to reclaim something which was lost to her. Along the way, she meets the other inhabitants of this undiscovered country: a band of castouts and pariahs from the old world, all seeking to make a new life in a place far away from their old troubles. Her story will become entangled with theirs, as they each lean on one another for their own needs, and slowly she will get to know exactly who each of these strange bedfellows are, and what they have themselves run from in their old lives.
As she gets closer to her goals, new troubles and woes reveal themselves like nested matryoshka dolls. When things seem their darkest, that is when she meets a cryptic stranger- someone who can recite her life story as soon as set eyes on her- and the real journey begins! She will set foot in halls lost to time, and gain dominion over the very forces behind the natural order, but will it be enough to find what she is looking for?