Some chronicles say that in the years of 2E 1500 (2nd era 1500), many tribes of goblins appeared in the Uthar Mountains. They mainly lived in caves and went to the south to attack caravans of traveling elves. The spread of the goblins was so quick that the elvish kings couldn't do anything against them.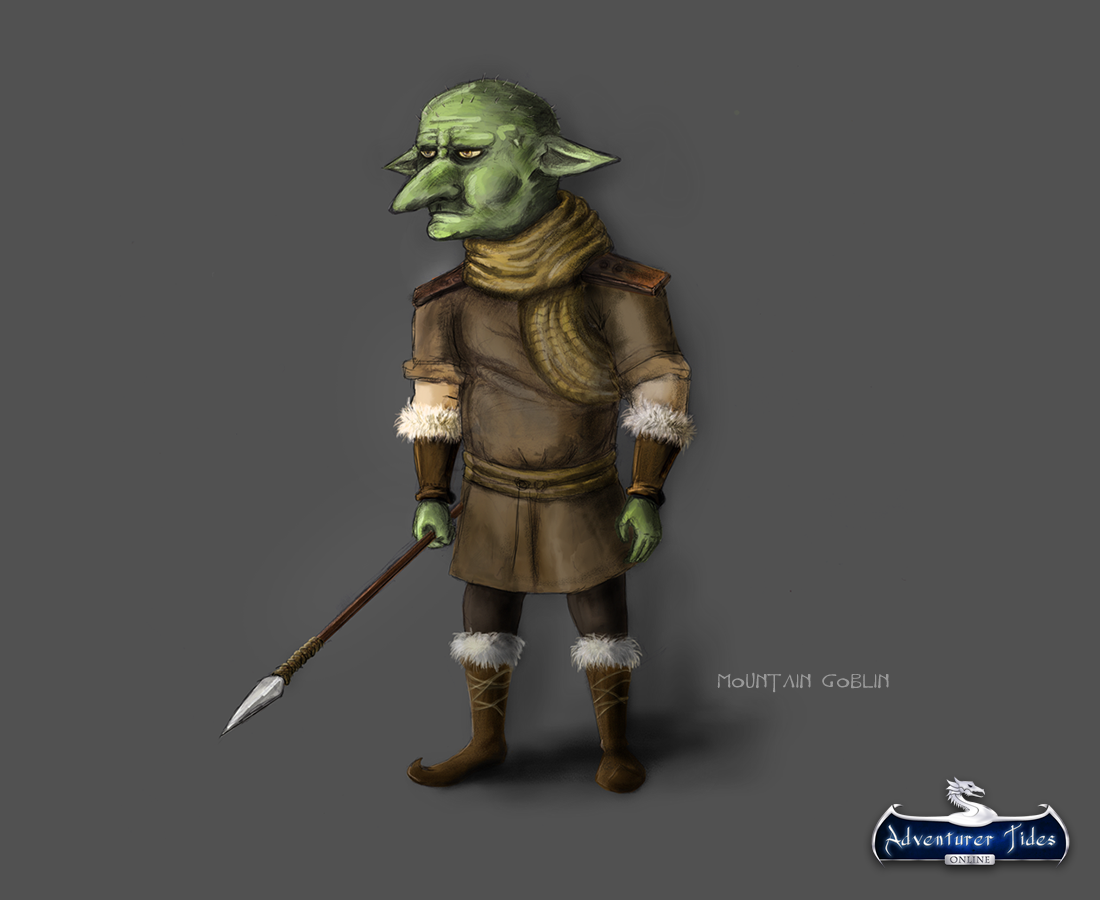 The mountain goblins are intelligent, humanoid race, but they are really undemanding too. The only goal of their life is to eat and reproduction. To achieve this they attack and loot villages and caravans.
After the appearance of the orcs on Yarien the number of goblins got reduced with high amounts. The orcs killed many of them and took their caves using for own needs.
On today Yarien they live only in rocky mountains and deep and dark forests. They still are a threat for the travelers.