About the Game
FireVolt is to become a customizable multiplayer arena/battlefield shooter. This game is still in development and currently in alpha. Our goal on making this game is to bring back the joy of playing multiplayer shooters in split-screen, added to that the many options that you see in both older and modern shooters.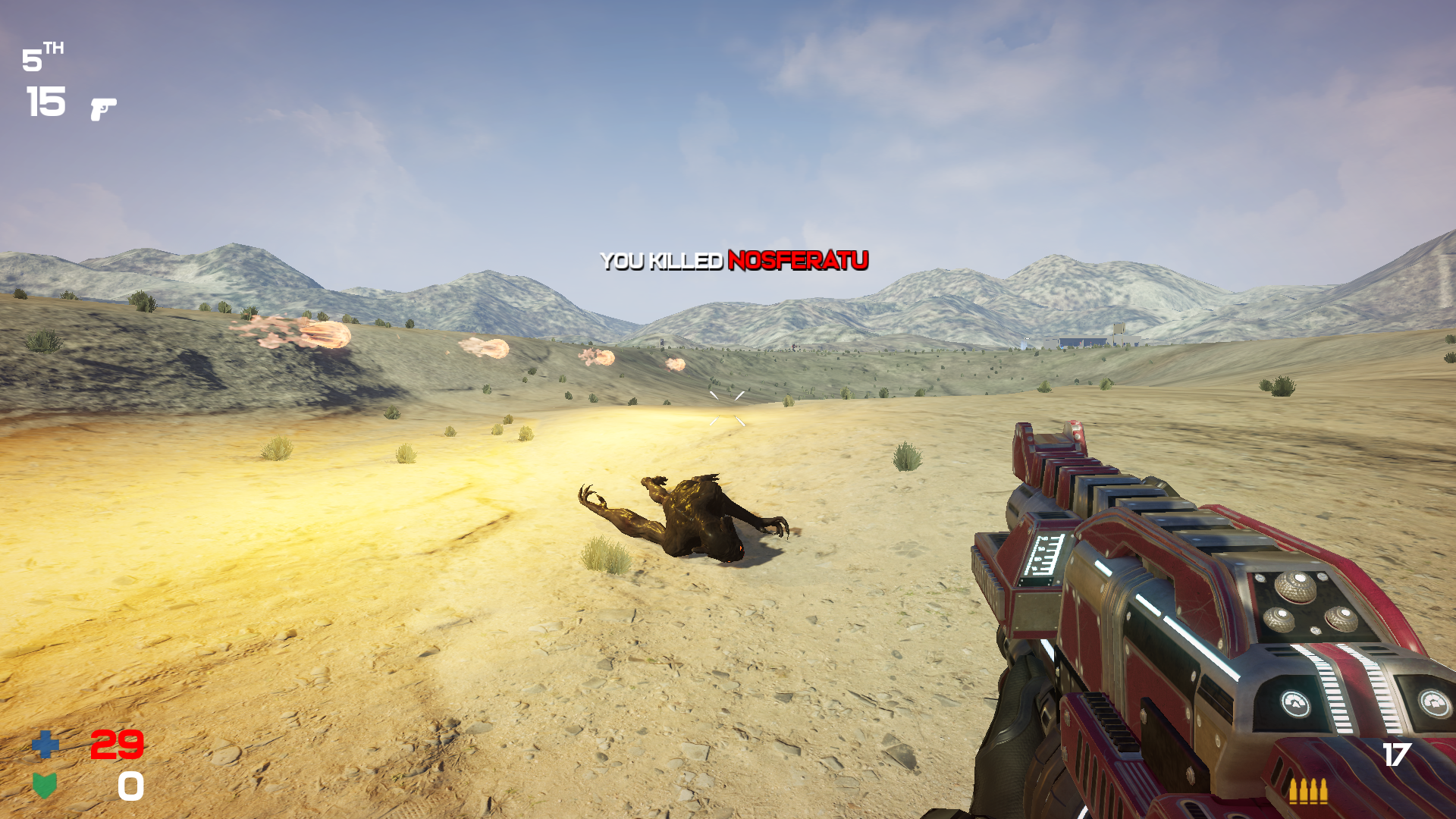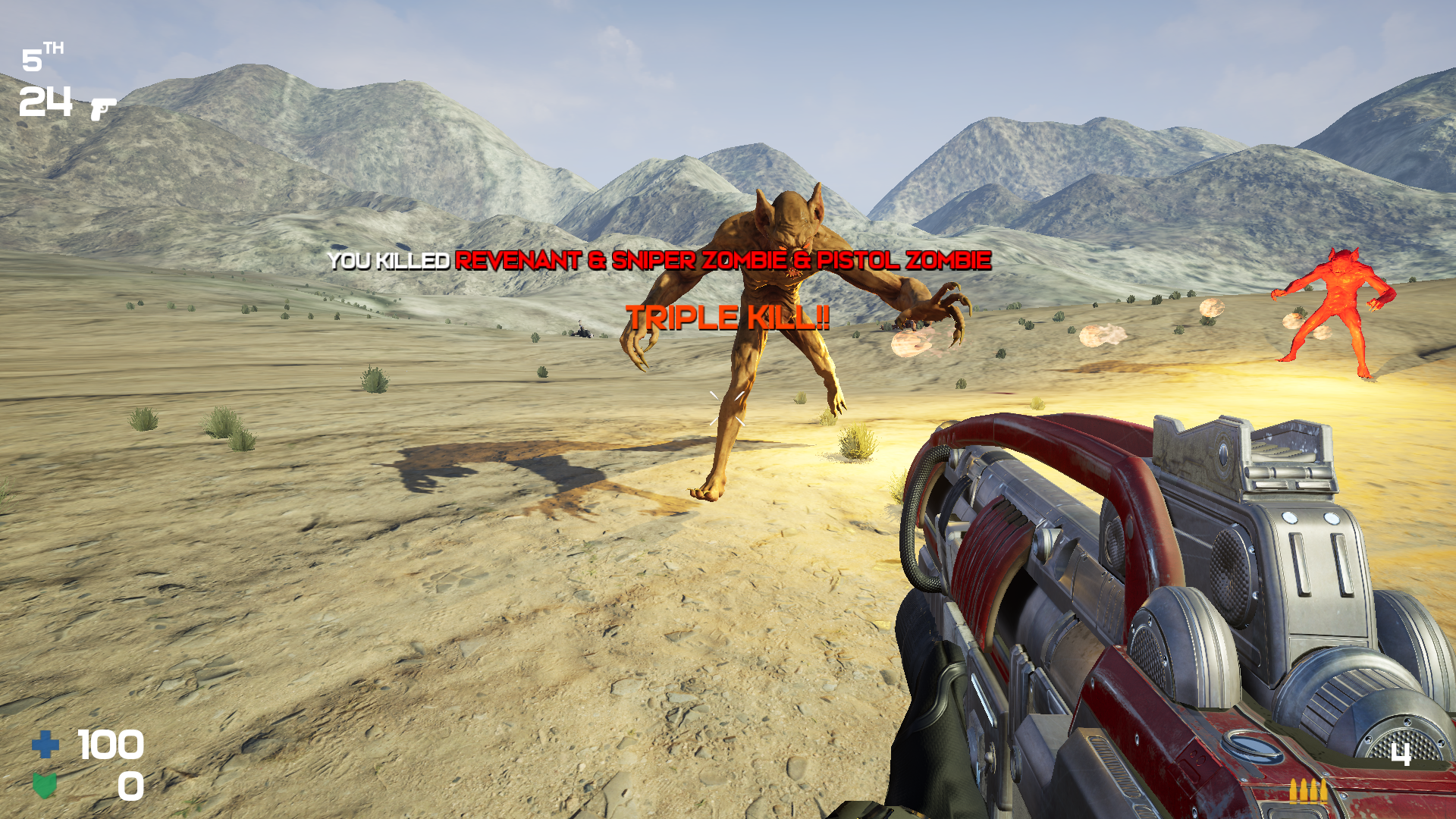 The premise of the game is chaotic and fast shooting gameplay were the outcome of a game is not only skill but with added unforeseen situations too. So we plan to add chaos to already established game modes and new ones. For example, a 30+ player vehicle Death Match / Capture the Flag / King of the Hill with bots (if not enough players) with added environmental enemies and hazards. But of course, our idea is to provide a custom experience so this will always be optional.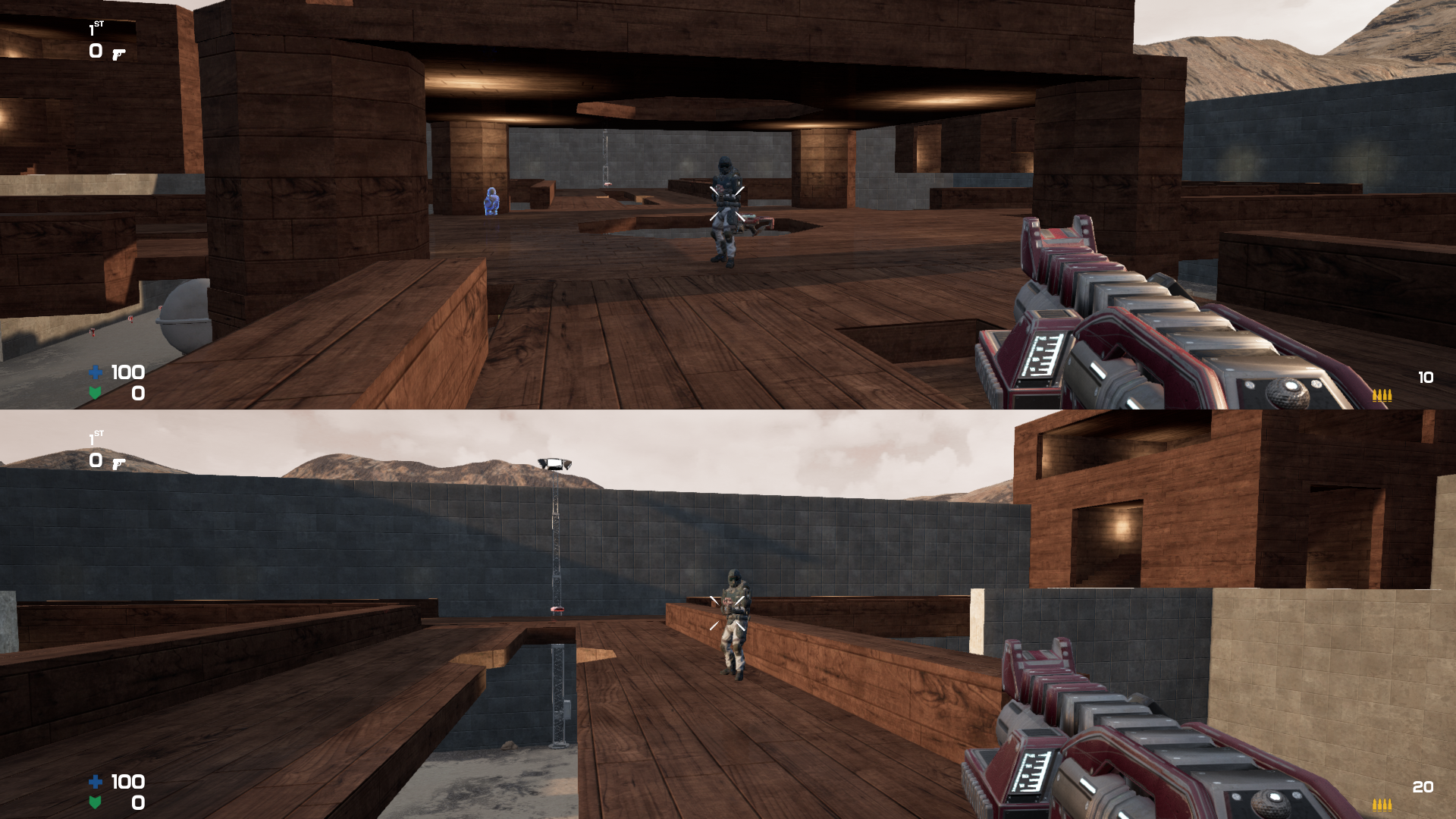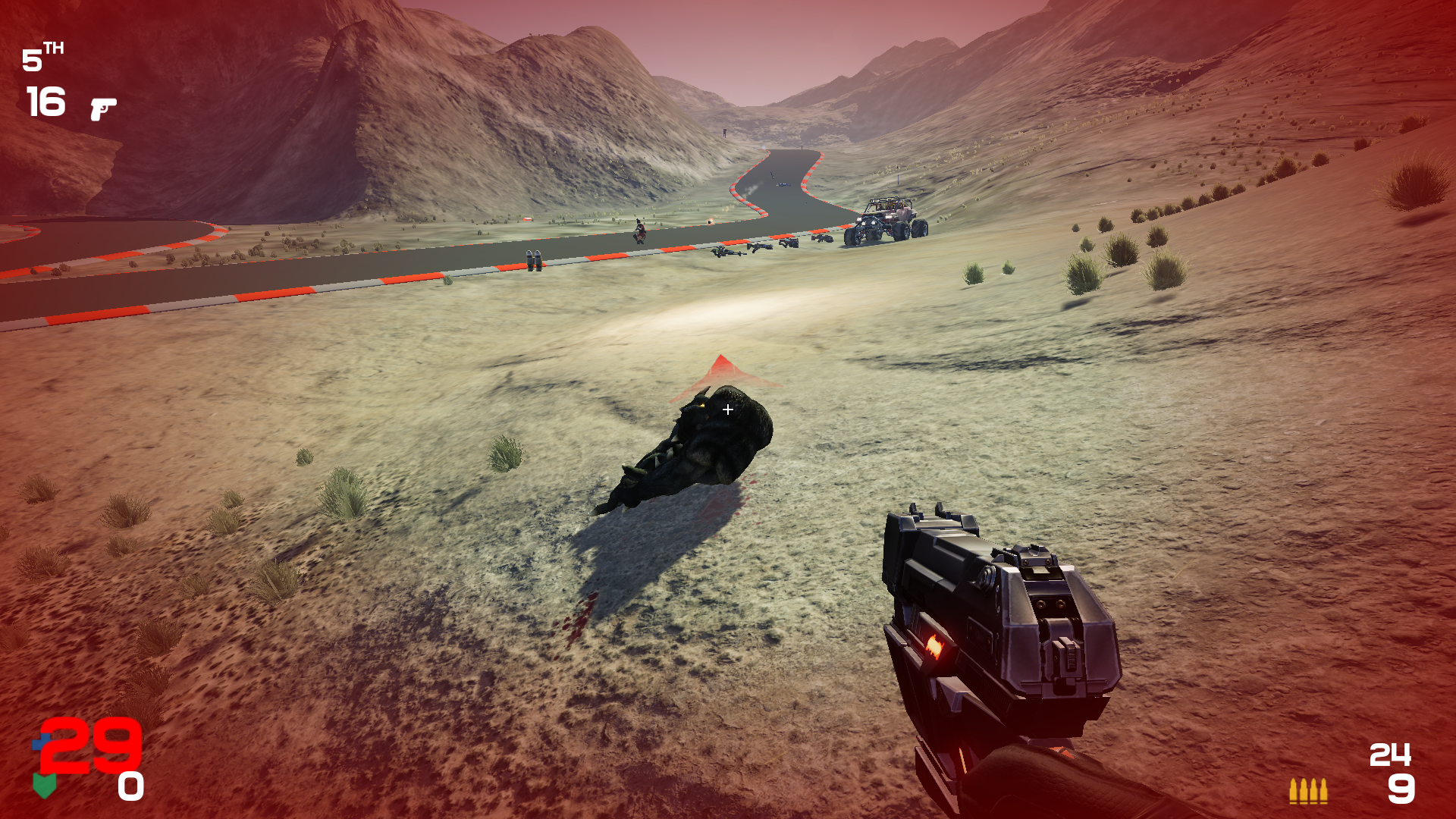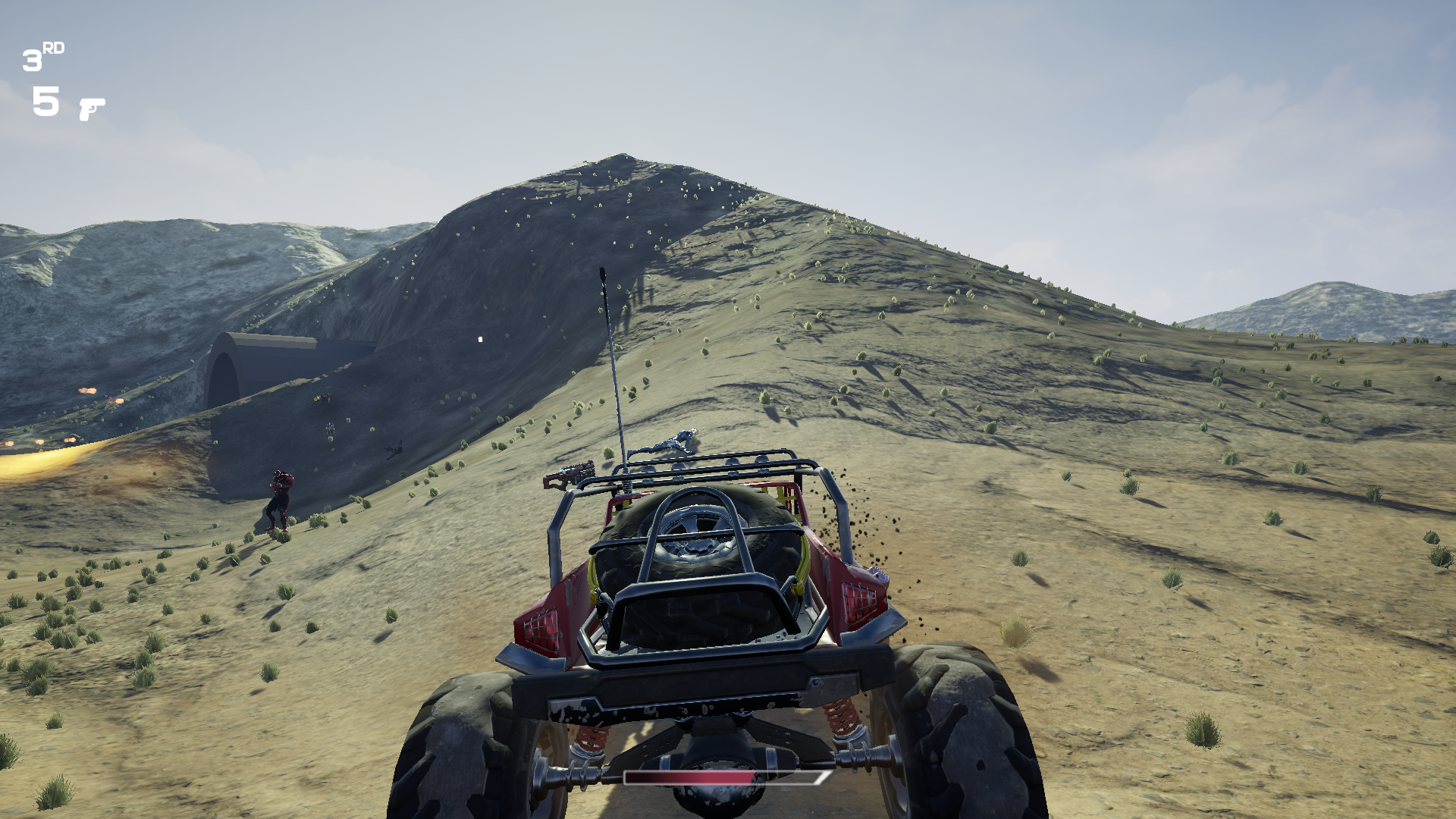 The FreeRoam mode included in the demo, which will release soon, is the experimental mode that will be used as a base to create many more. This is but a small taste of the mayhem we want to create in a mode with added vehicles, even more enemies, optional objectives to reach the goal score quicker, and environmental enemies in a medium to large map. So, performance is also crucial.
Controls:
- WASD : movement
- E : activate
- Mouse Right: Fire
- Mouse Left: Secondary Fire


Game Current Features:
- 2-4 split-screen multiplayer
- Full controller support
- 4 Game Modes + Free Roam Mode
- 8+ different weapons with secondary modes
- 2 Maps
- Vehicles, jetpacks, jump pads


Planned Future Features:
- More game modes (Classic + New ones)
- More maps with the option to add community maps
- More weapons (Melee/Throwables/Multi-Missiles/Super weapons)
- AI custom personalities (Vengeful, Judge, Coward, Kamikaze)
- Single player/Co-op challenges
- LAN/Steam Multiplayer
- Vehicle game modes and AI usage
- Stat tracking and a better profile manager
- Custom music player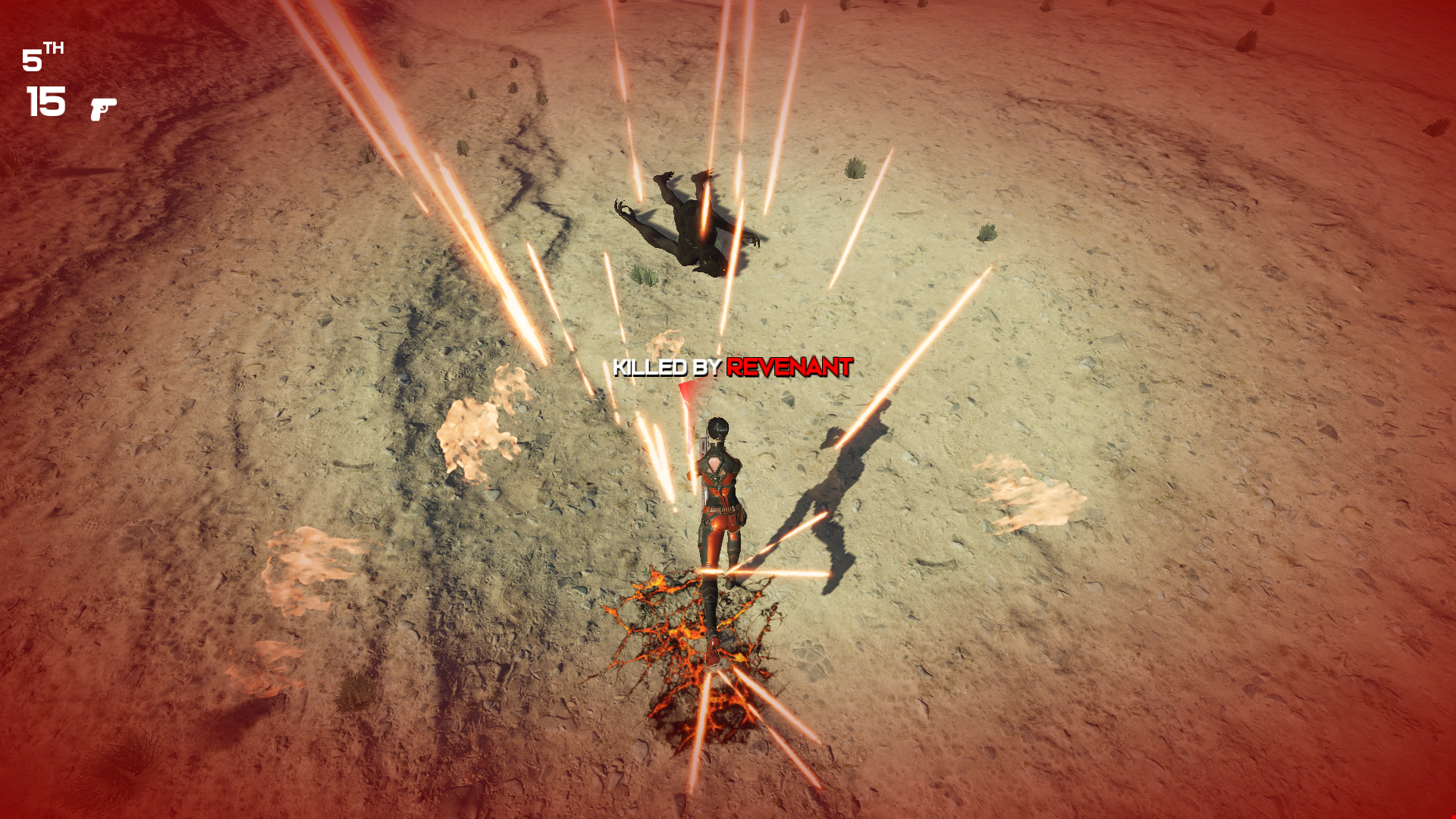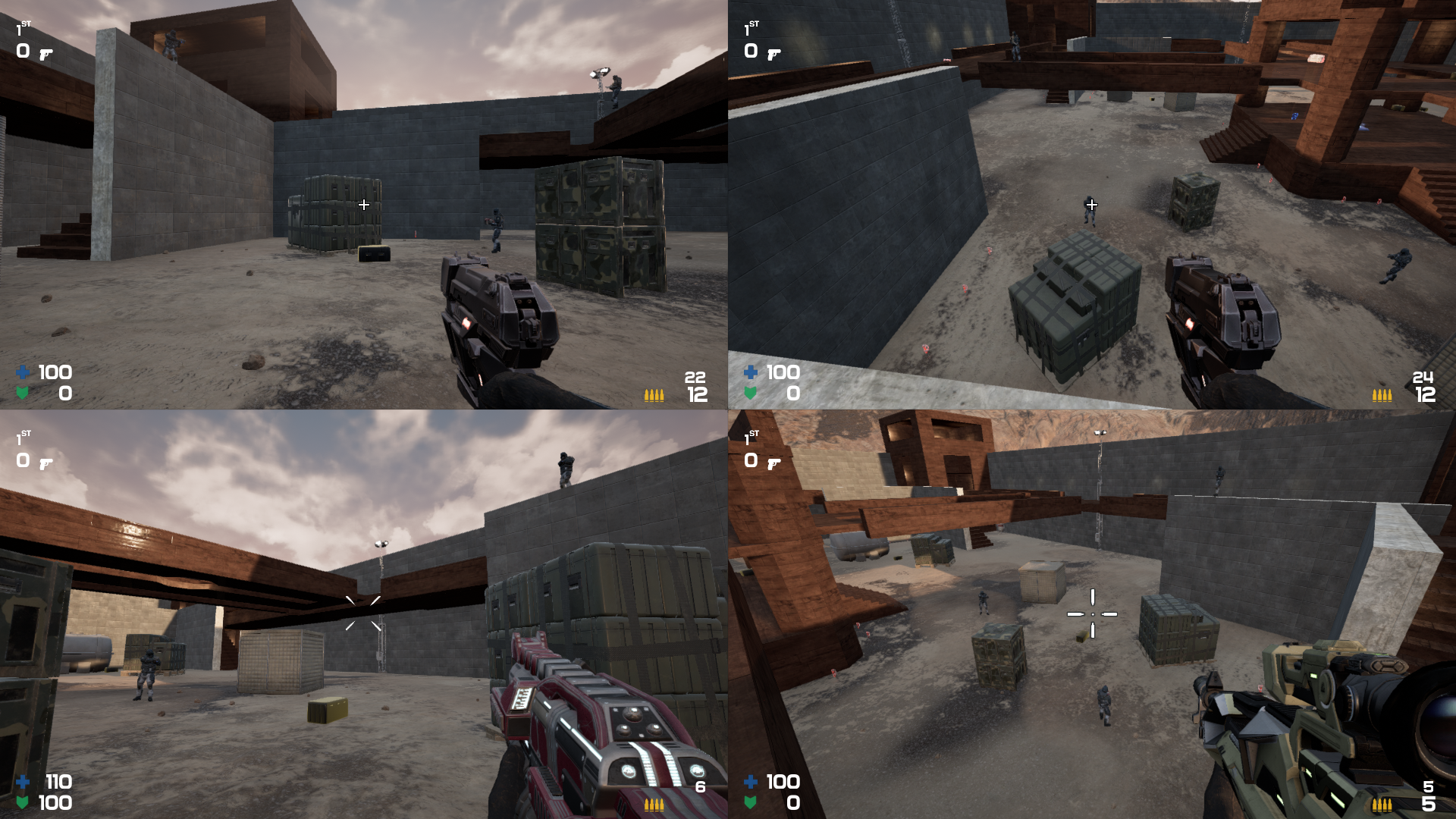 If you try the game, share with us your thoughts. Thanks for checking out.