Hello!

While you could read my thoughts on the TRR in the last devlog, at that point we still didn't have too much to offer in terms of eye candy.

Since then, however, our work on the sonar room as a whole has progressed considerably, and we can finally show you an almost ready QGB sonar stack, as well as the TRR itself.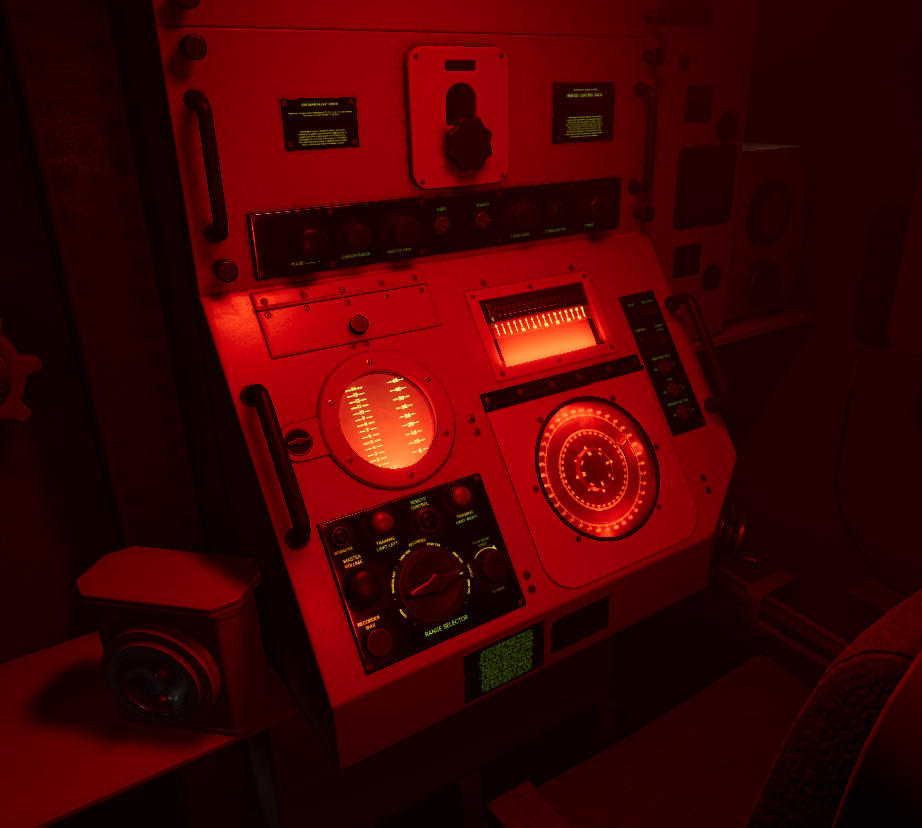 Some of you will probably notice that the sonar console has changed considerably since the release of the cinematic trailer, and that would be 100% correct. Truth be told, we were under immense pressure to release that trailer ASAP, but thankfully we were able to complete our research and find the most appropriate sonar model for 1942, which would be the QGB searchlight sonar that you can see in the pictures.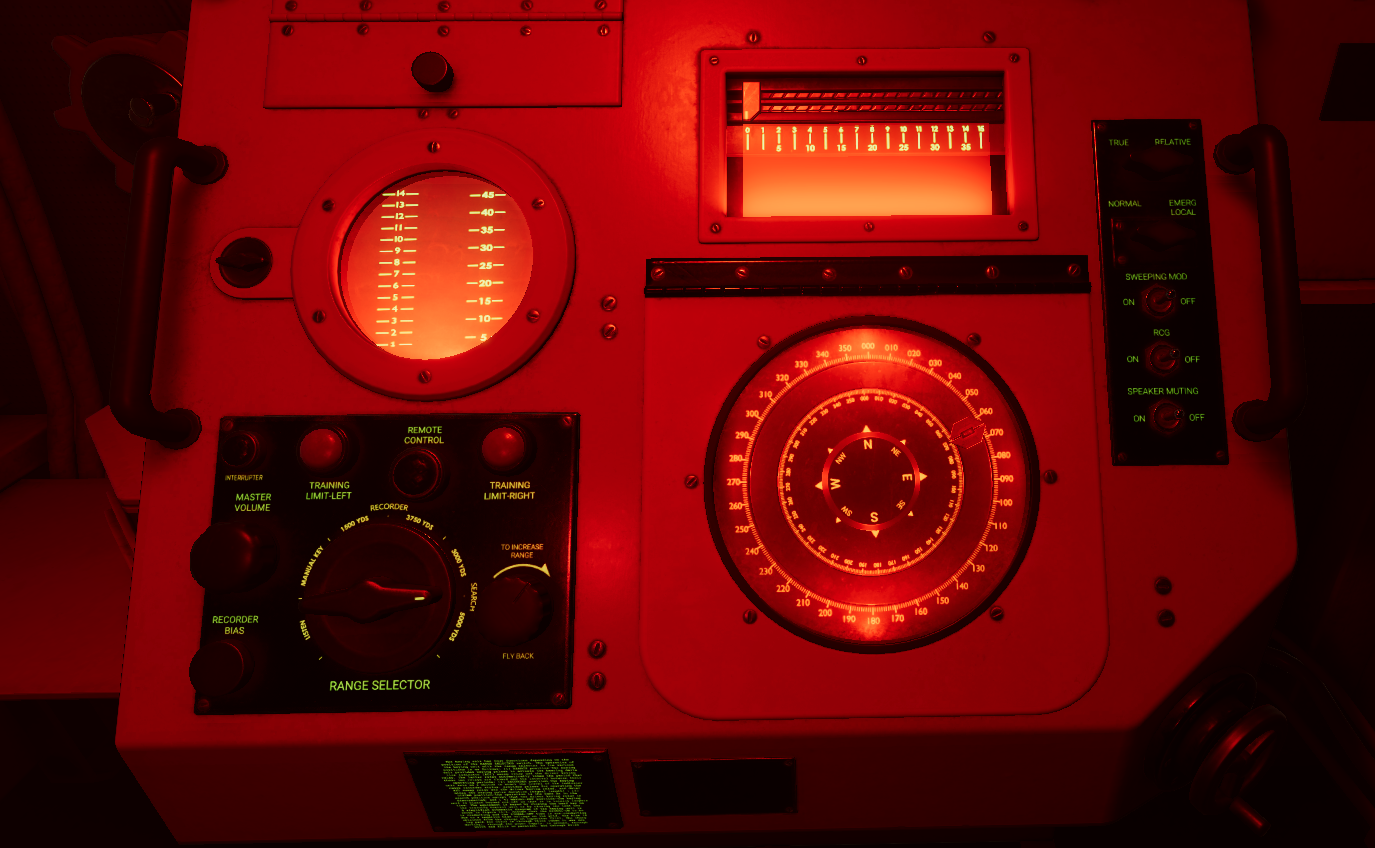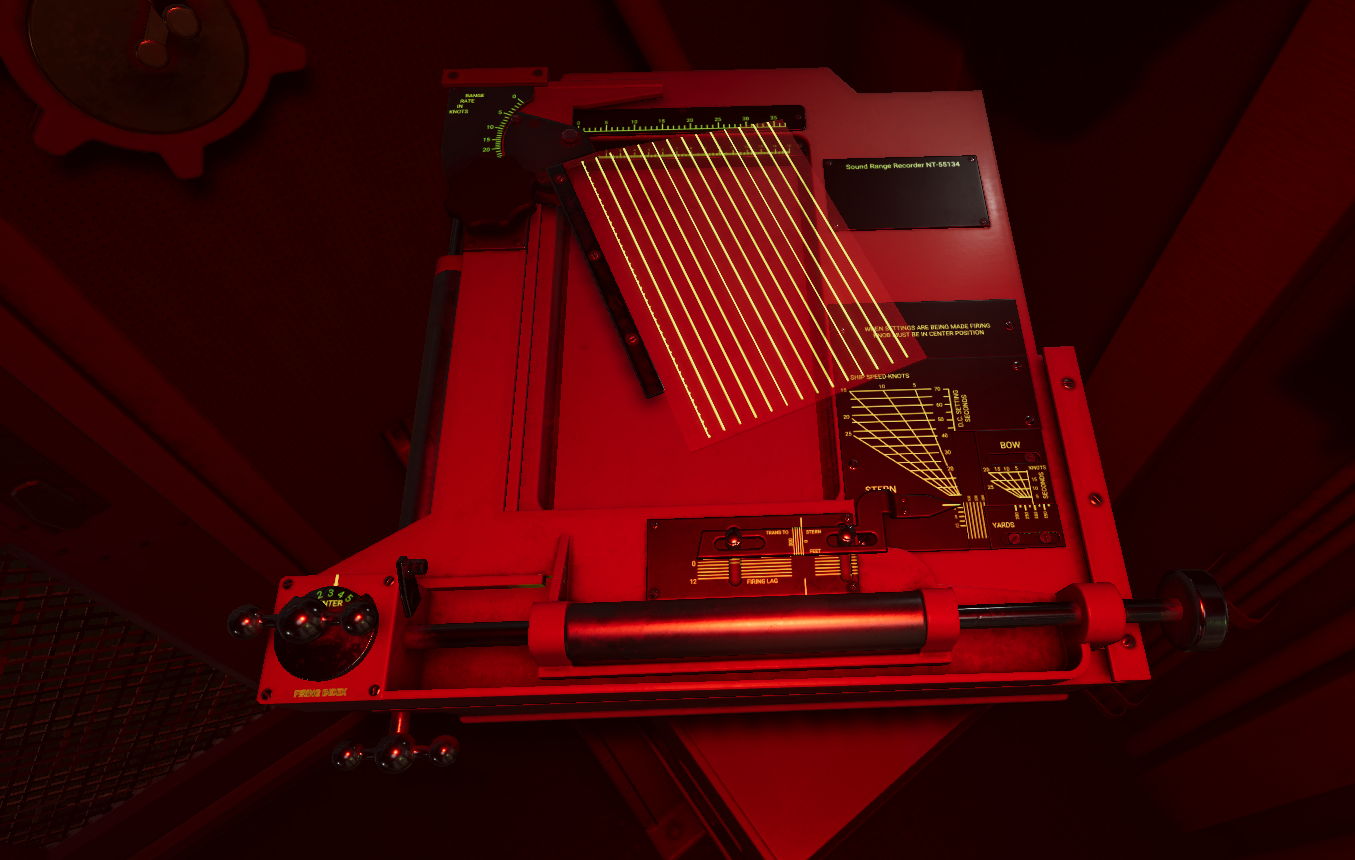 It had a number of interesting features that I will most probably discuss in the next devlog, but I think you have had enough of my rambling by now, so I am going to let the screenshots speak for themselves.

Hope you like them!