For a small team working on an often over-ambitious project, every minute of development is extremely important. Unfortunately, at some point it turns out that we have to break away from the creative process and, besides working on a groundbreaking game, we need to make sure that anyone ever heard about it.
I have a strong feeling that you may know what I'm writing about? ;-)
The most obvious choice has become social media, but not when we need to check how our players react to our project and gather feedback from them. In this case, a good option is a game fair/expo with an independent games zone.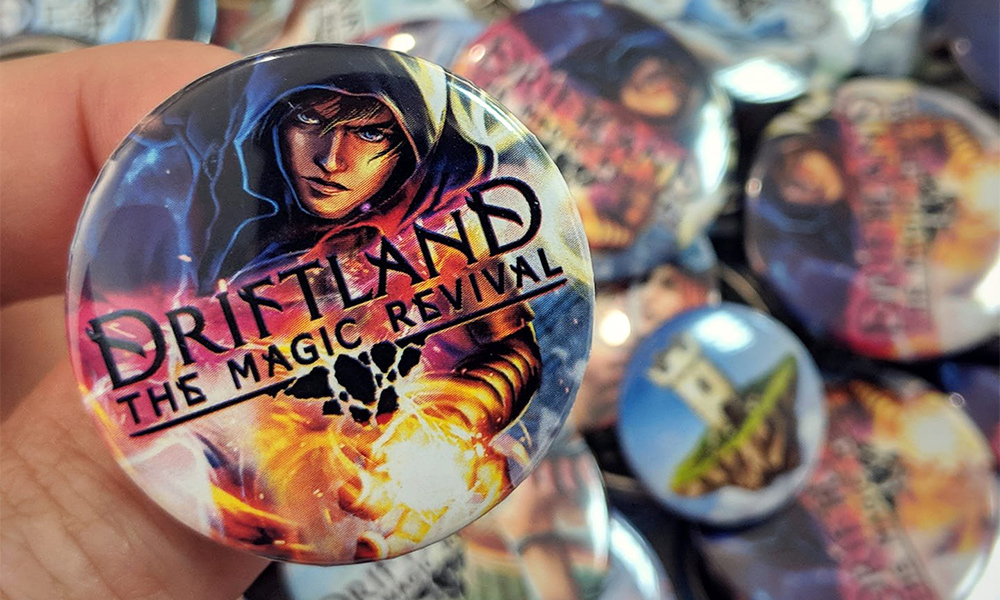 It takes a lot of time, preparation and money to put your game on such an event, so it's worth making sure that the effect will be worth it. You need to take care of the appearance and visibility of the stand, print some flyers, create cool pins, etc. If you have the feeling that it's still too little, why not try cosplay?
They say that one look is worth a thousand words so I will not describe the video above, just share my conclusions straight away. Was it worth it? The short answer is yes! First of all, cosplay for an independent game is a rarity and attracts attention especially in an indie games zone. What's even more important for some of you, cosplay enormously increases the reach of social media. Many people will take pictures at your booth and share it. It is worth taking care that the photos are properly tagged by them, for example by organizing a photo contest.
Just remember that putting all the heart ❤️ into cosplay will guarantee the effect you will be proud of. We returned from PGA extremely proud. 😄