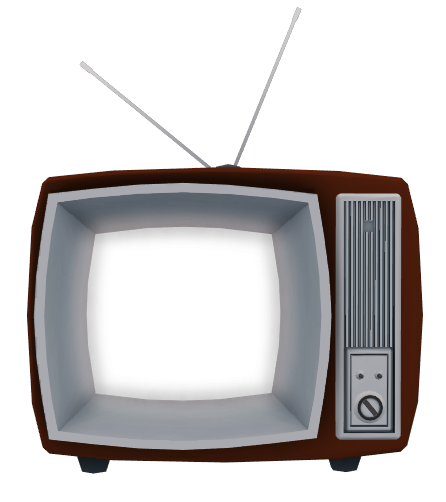 Character Feature - Mr. Televisor

Hey everyone! Despite the lack of regular updates here, we've been extremely hard at work getting the game ready for PAX Aus - adding characters, features and stages, and improving upon our core gameplay. We're even at the point where we're ready to show you guys some more in depth information on our characters, and we chose Mr. Televisor, the Chaotic Choreographer, to be the first. Let us know what you think in the comments below!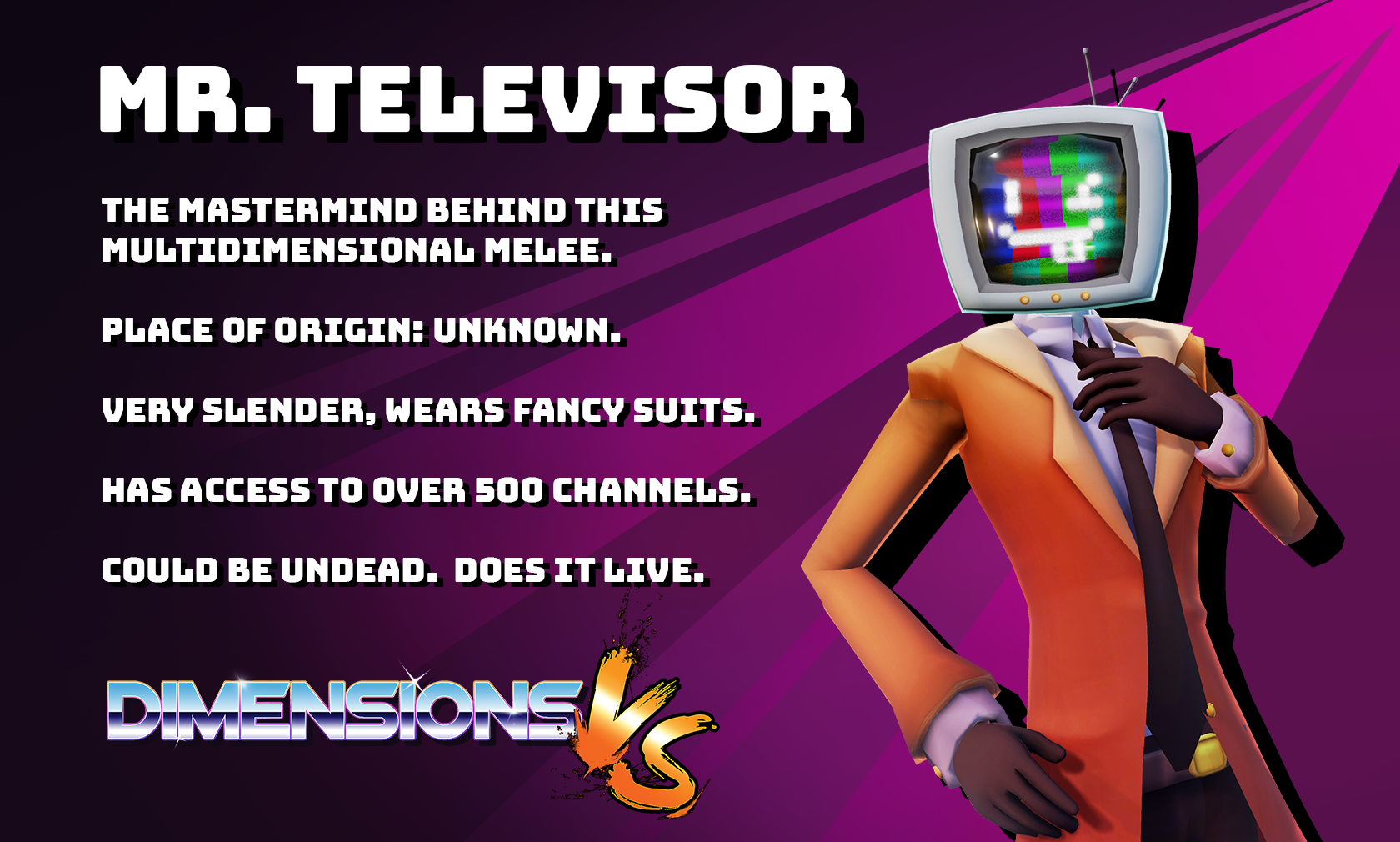 Mr. Televisor is the antagonist of our game - it was he who ripped the rest of the roster out of their respective universes! He's possibly undead, very funky, and has a certain love for combining dance moves with bone snapping acrobatics.
As it stands, he is one of the floatier characters in game - making him much lighter and easier to launch off the stage than others, but with far more combo potential and a higher skill ceiling.
Mr. Televisor's kit takes some inspiration from some of our favorite Smash Bros character kits - consider him a mix of Marth, WiiFit and Zelda. However as he is our games antagonist, we've decided to give him more of a trickster archetype - he has the most potential for confusing and distracting his opponents!
Without any further adieu, let's take a look at his unique Special Moves!
---
Neutral Special - Commercial Break
With a tap of the Special Button, Mr. Televisor begins to charge up a powerful strike that shatters his opponents shields, leaving them vulnerable to powerful follow up attacks! Whilst it's easy to rack up damage on him during the charge, he doesn't flinch from any of the hits he receives, allowing him to land the move reliably on opponents not expecting it!
---
Side Special - Static Shuffle
Mr. Televisor's Side Special attacks his opponent with a flurry of dazzling dance moves! His dance changes depending on which direction you're holding when you hit the Special button next - Up, Forward or Down. Each Dance style has its own strengths, whether Static Shuffle is suited more to racking up damage or launching your foes far is your choice!
---
Down Special - Stunt Double
Mr. Televisor hates getting his hands dirty - he lets his stunt double do his dirty work for him! His Down Special projects an image of himself that rushes forward and then performs an attack, disappearing immediately afterwards. However, Televisor can take this deception one step further - reactivating this ability will make him instantly swap positions with his double, confusing his enemies!
---
Up Special - On The Air

For his final special and recovery, Mr. Televisor zooms into his head and hurls it, propelling himself along an arc and bouncing around the stage. At any point in the arc, Televisor can reactivate this ability to pop out of his head, dealing huge knockback and damage to anyone the TV is touching.
This move is extremely useful for recovering from off-stage, however getting the angle of the throw incorrect could lead to him bouncing right off the stage and falling to his death!
---
Thanks for reading!

And that's all 4 of Mr. Televisor's special moves, in their current state! What we've shown you so far are only a small part of his entire kit. Join us on Facebook to get updates as we make them!
Thanks for reading all the way through, and we hope you look forward to seeing more of him when we release Dimensions VS on Early Access next year!