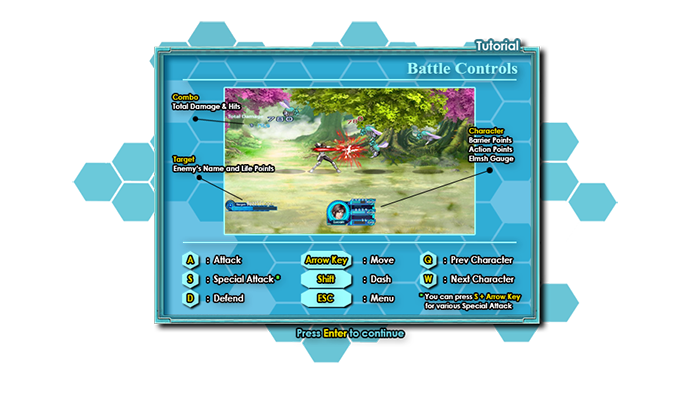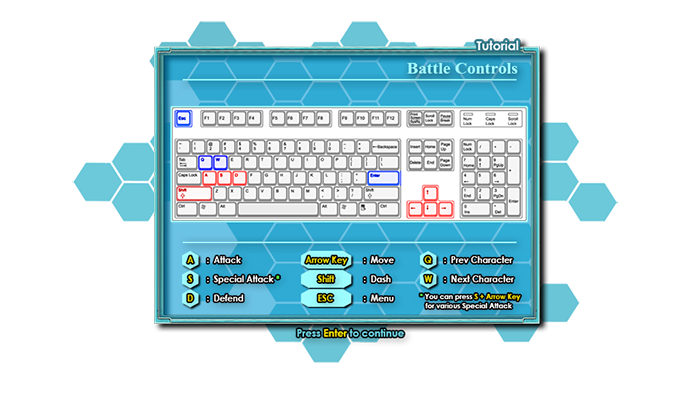 BARRIER POINTS
Similar to Hit Points, except you CAN'T restore barrier points by using healing items or sleep. You must repair your Astral Raid Armor to restore the BP a character has. Strategical decisions are needed before you go out for a mission or monster hunting.
ACTION POINTS
You'll spend AP to do everything in this game. Daily activities like eating, sleeping, take a bath & studying cost small amount of AP. But heavy work like monster hunting, mantra casting & doing part time jobs cost great amount of it. Manage your AP wisely the whole day.
ELMSH GAUGE
Basically it's TP in the default system. It has similar mechanic, Elmsh Gauge will be filled in the battle. Battle action such as Attacking, defending and casting specific Mantra will give you more points. You'll use Elmsh points to cast Mantra & Full Sync Mantra.
(A) Attack -> Normal Attack, including Punch, Kick, Slash, Arrow & Bullet.
(S) Special -> Shortcut for Combo, Artes, Mantra & Full Sync Mantra
(D) Defend -> Activate Astral Barrier to protect yourself from foe's attacks.
(Shift) Hold this key with Arrow Key to Run or Dash in the air
(Jump) There's a character who can do a double jump, and there's another
one who can jump higher than the others.
(Q) and (W) You'll be able to switch the active character, just like
in Tales series.
(ESC) To open up two important menu : Inventory and Install Mantra. You can change your active Mantra in the battle.
BATTLEBACK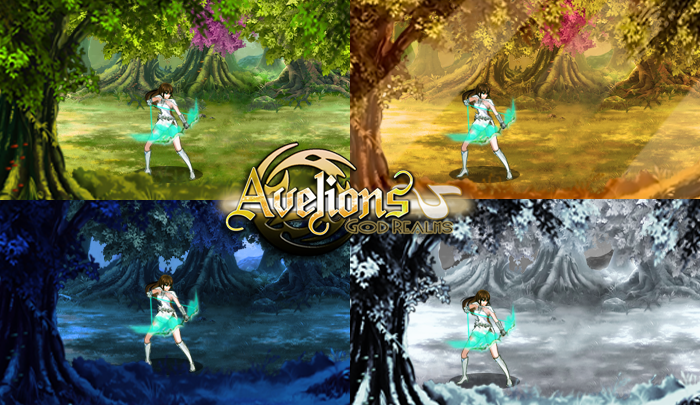 **The Battleback's color, effect and picture will vary depend on times of the day, seasons and situation.
ELMSH SPIRIT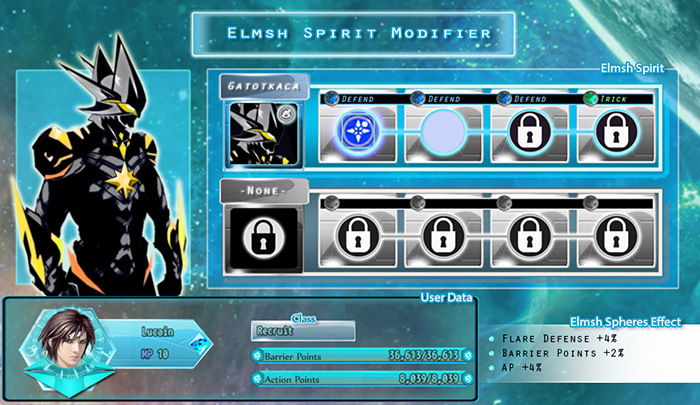 It costs 100% Elmsh Gauge to manifest the maximum power of the Elmsh Sphere into a powerful mythical being called Elmsh Spirit. You can alter their attack and get bonus stats by fusing another sphere into their Modifier slots.

*There are various creatures & heroes from Indonesian comic & folklore like Gatot Kaca, Buto ijo, Wiro Sableng, Gundala, etc :)

ELMSH PARTICLES - ELEMENTAL CHART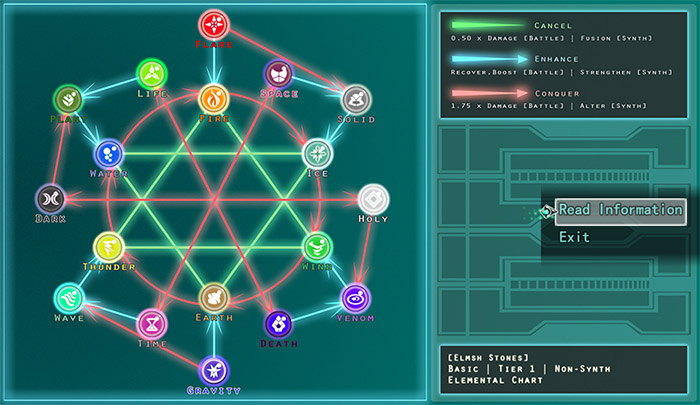 This is the elemental chart / correlation for 18 Basic Elmsh Particles, more elemental chart for Advance, Alternate and Artificial will be updated soon. If you're familiar with Elements Combination in Naruto series/manga then you'll find similarities with this huge elemental chart. There will be Magma (Lava), Cloud, Sound, Steel, Distortion, Gravity and the list goes on until 361 type of elementals.
- more contents will be updated -