This is the First Concept Game Write-Up that we have recently completed. We are now working on a lot of brainstorming and discussion on all of the below. As such, we would very much appreciate the input of any and all people who can provide us with some! All the links below refer to threads on our PiratesAhoy! Community forums where we would welcome any comments that you might have!
---
Proposed Game Stages
Stage I: Pre-alpha Tech Demo - Two same-type ships in a multiplayer sea battle
Stage II: Full proof-of-concept Alpha Version - Including all intended game features, but only in limited quantity (eg. only 1 of everything)
Stage III: First Full Release - Including enough content to allow for a full game experience
Stage IV: Eventual Goal - All game content extended to the absolute maximum possible
It may be possible that different parts of the game will be in differing stages from the above. However, this should be avoided as much as possible. The game as a whole cannot progress to the next level until ALL sub-parts have moved up to the required next Stage.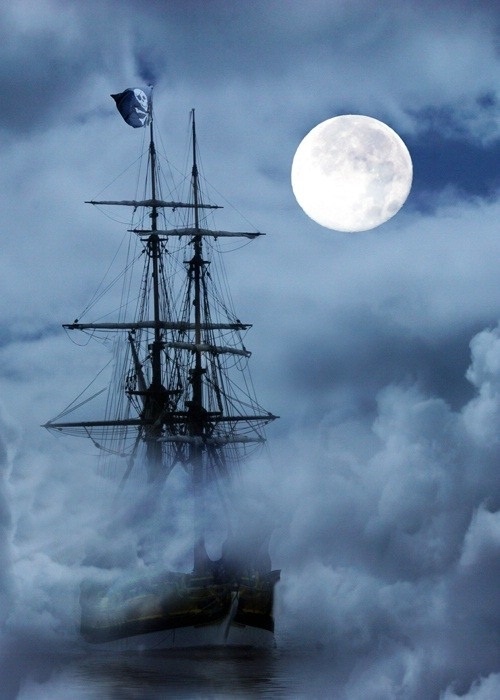 ---
Hearts of Oak is intended to allow whichever game experience any player might want in a mostly realistic, historical setting. The open game world is intended to be filled with enough content to allow for an infinite amount of stories and events to occur similar to those one might have encountered in real history, as well as the type of stores that you can read about in books and see in movies, both historical and fictional.
Our modpack Pirates of the Caribbean: New Horizons serves as a good showcase of what we intend to achieve, only better please. However, with better graphics and much less concern with game engine limitations, we have high hopes to eventually make this project fully live up to its potential.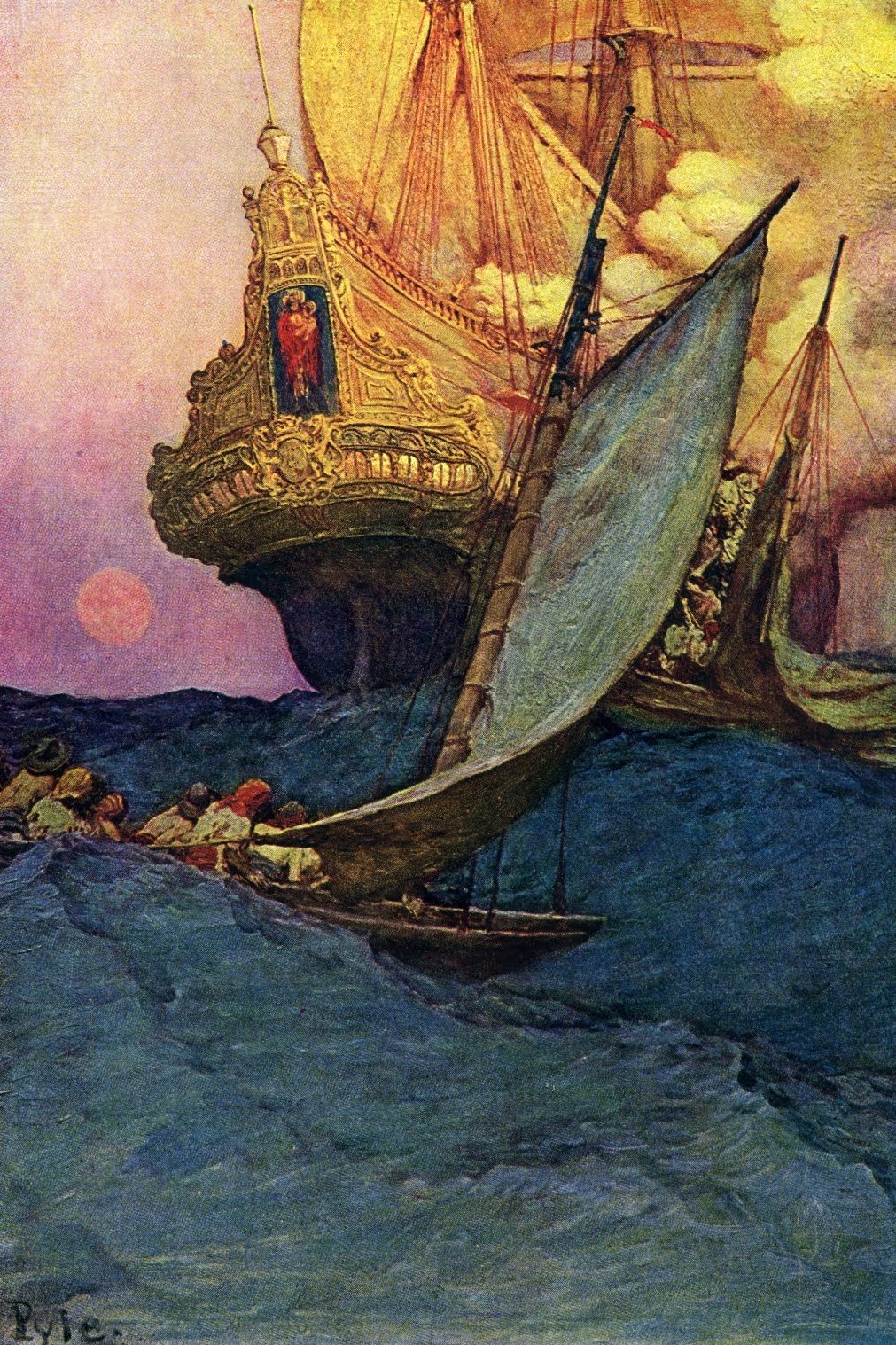 a. Quick Overview
Theme: Age of Sail
Genre: Realistic Role-playing Game
Type: Full Single Player + Player vs. Player and Co-op Multiplayer scenarios
Stage I: Fully realistic, though with various parts of the game experience still Arcade as that is easier to code
Stage II: Wherever possible, realism will prevail over arcade provided that it results in enjoyable gameplay
Stage III: There will be toggles on Realistic aspects of the game that some people might not enjoy
Stage IV: We will try to remove as much of the above-mentioned toggles from the menus and instead try to have the choice be an integral part of the game experience, by, for example, allowing one of your officers to do those realistic tasks you do not enjoy doing. However, you would then also be able to do those things anyway if during the game at some point you do feel like doing it.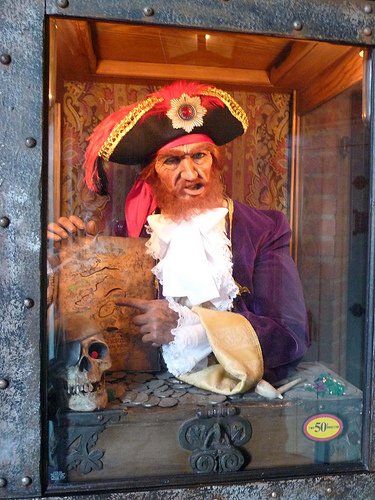 Stage I: No fantasy elements to be included
Stage II: No fantasy elements to be included
Stage III: Random fantasy elements can be added to liven up the game world, as long as they do not appear without the player deliberately trying to find them
Stage IV: Storylines can be made that include fantasy elements as much as the storyline writer wants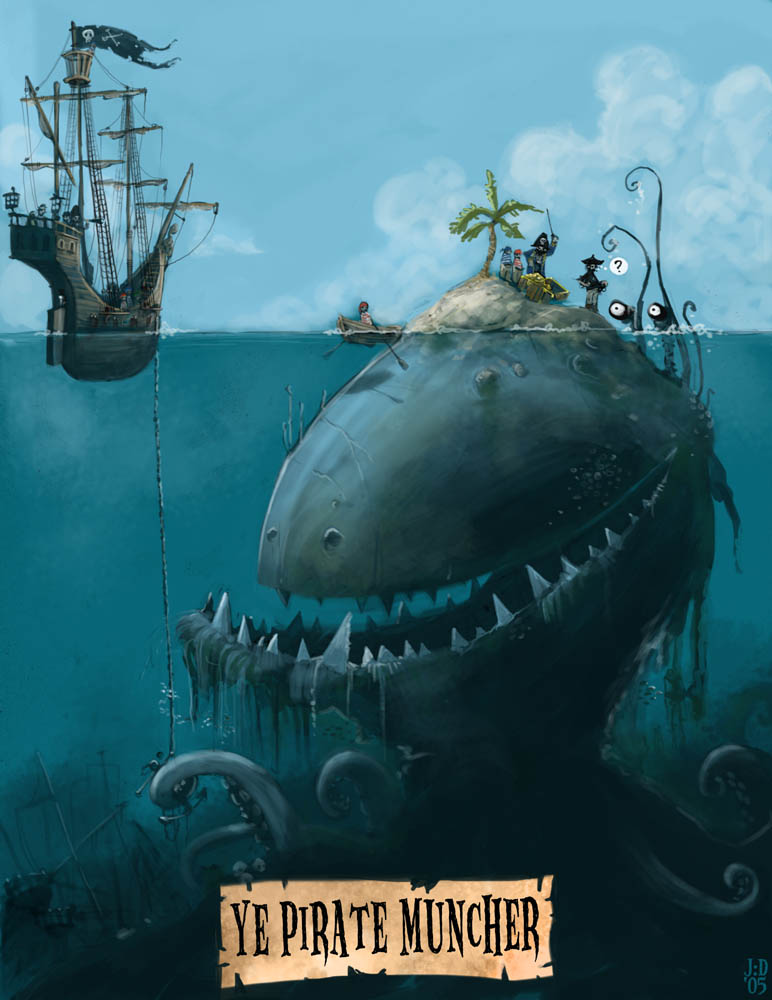 Stage I: Not enough content to even make a distinction between the two
Stage II: Fully historical, but with perhaps some buried treasure available on the island
Stage III: Enough potential for fictional style gameplay to allow players to relive their favourite movies/books
Stage IV: Storylines can be made that include fictional elements as much as the storyline writer wants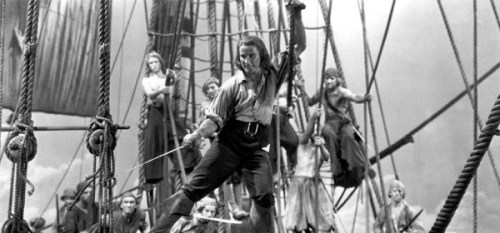 ---
a. World Map
Stage I: No land whatsoever, except perhaps an inaccessible island in the background to navigate around
Stage II: One Caribbean island, filled with enough land content to allow exploration as eventually intended
Stage III: The remainder of the Caribbean islands
Stage IV: Other areas of the world to be added depending on interest, including but not limited to the Spanish Main, US Colonies, Europe and the Mediterranean, Cape Horn and the Cape of Good Hope, Madagascar and the East Indies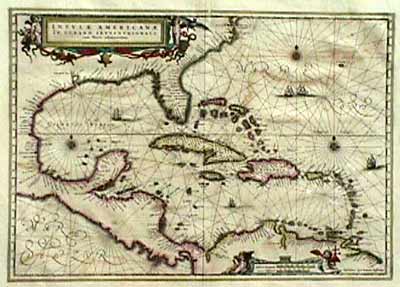 b. Time Setting
Stage I: No specific time frame, considering there will only be one ship and nothing else
Stage II: A mix of enough content to fill the gameplay requirement without regard for historical accuracy
Stage III: All content only appearing during their appropriate years as much as reasonably possible
Stage IV: Additional "special" historical stuff to be added, such as various actual historical events, the introduction of steamships, etc.
---
a. Level of Detail
Stage I: One ship to be made with sufficient external detail to look good on screenshots
Stage II: One ship of each "class" to be made with at least one deck and captain's cabin with internal detail
Stage III: Multiple ships in each class to be available that are as different as possible
Stage IV: A plethora of ships to be available, all built to the same minimum standard
b. Customizing
Stage I: No ship customization, except perhaps a different colour scheme for the two ships
Stage II: All ships to have at least several pre-skinned colour schemes available
Stage III: The possibility to customize your ships' model, including figurehead and rigging
Stage IV: Fully possible to customize your ship whichever way you want, not bound by realism
---
a. Player Character
Stage I: No player character
Stage II: One generic player character to be available
Stage III: Several pre-modeled character models to be available, including female characters
Stage IV: An infinite amount of character models to be available that can be customized as desired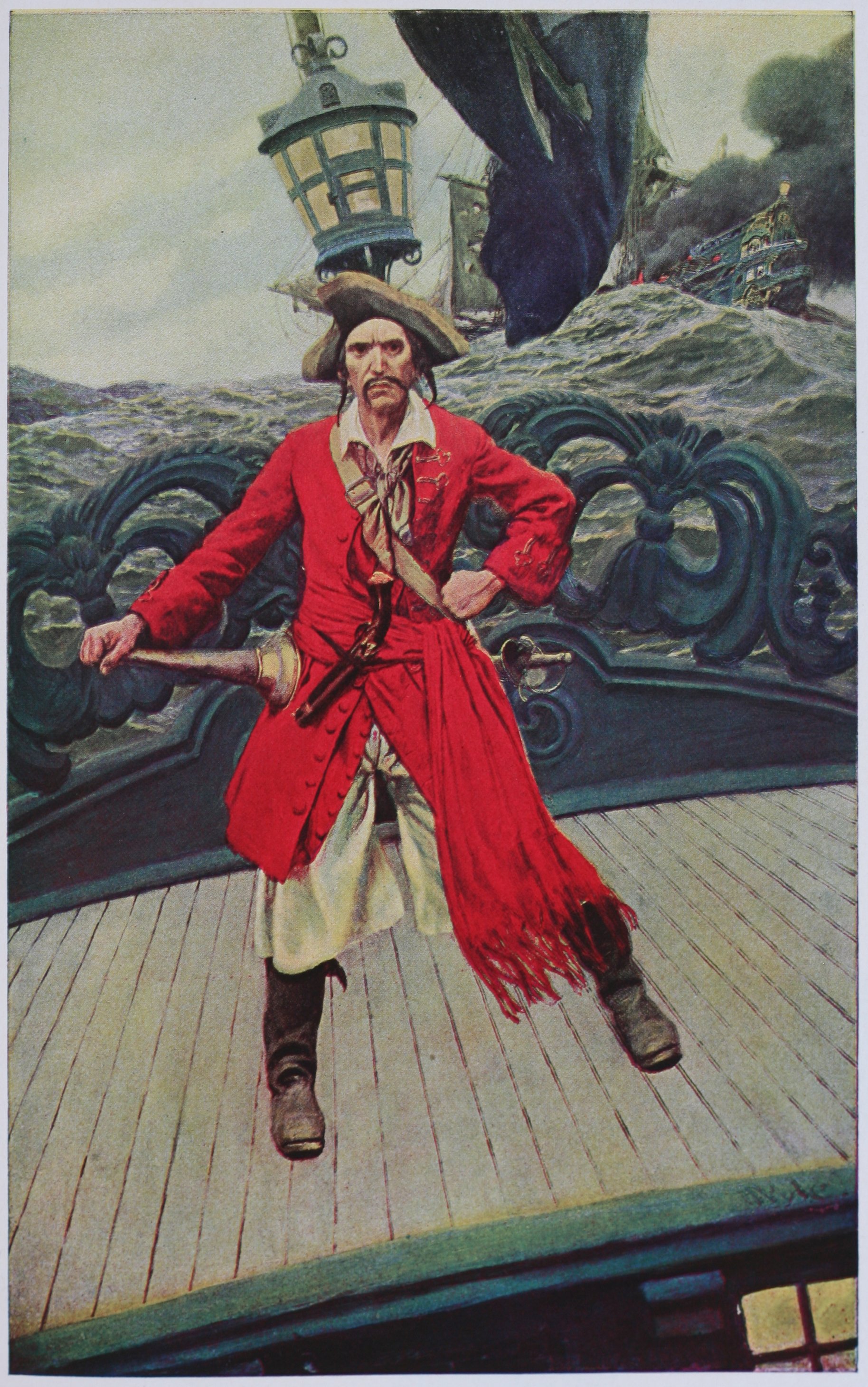 b. Other Characters
Stage I: No other characters
Stage II: Several generic other characters to be available
Stage III: A large collection of character models to be available, ideally randomized so there will be an infinity of different ones
Stage IV: Other characters to have their own purposes and personalities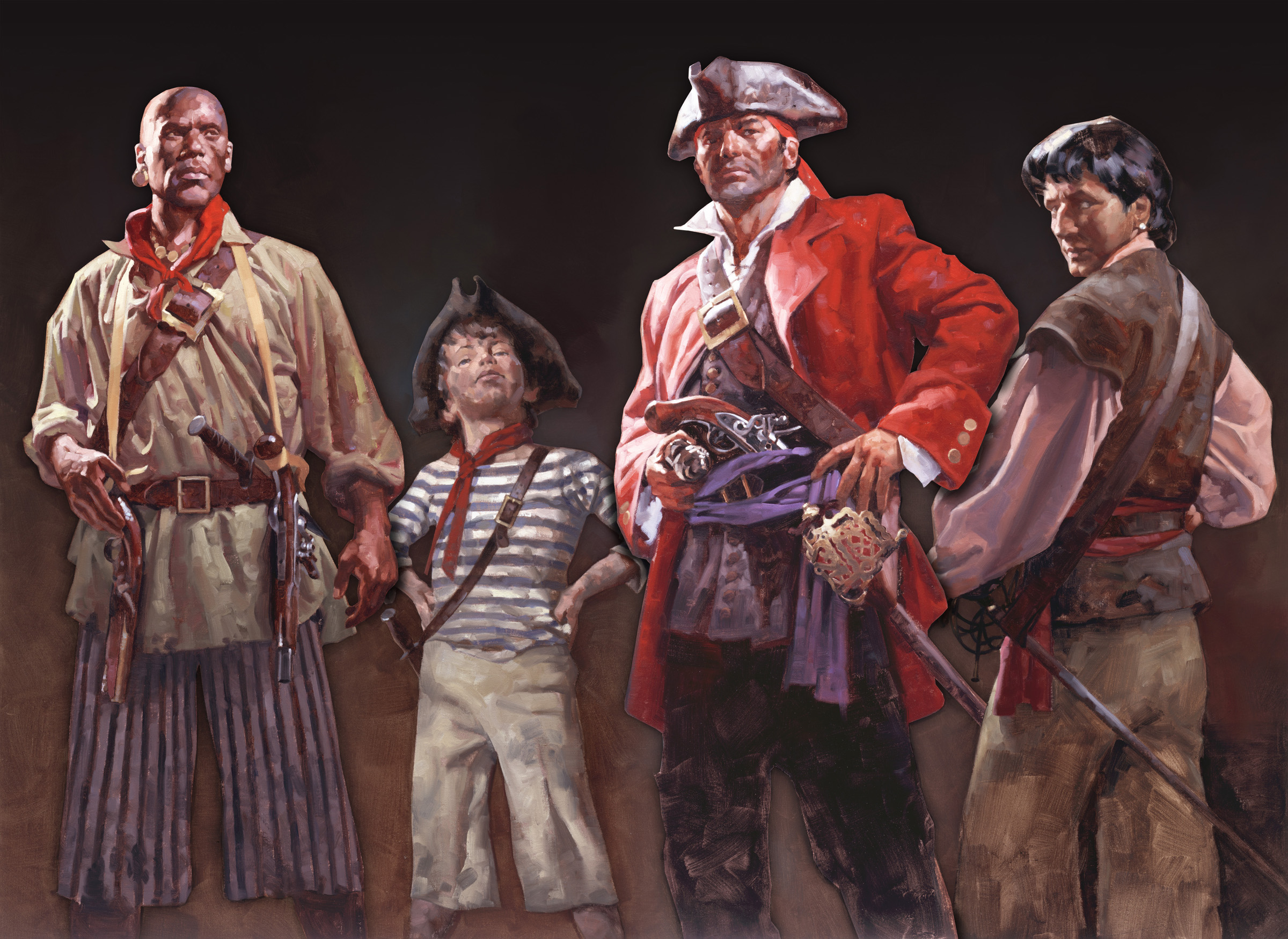 ---
Stage I: No land locations
Stage II: One island. Can temporarily and partly be filled with models sourced from other games
Stage III: All islands to be filled, ideally with as much unique content as possible
Stage IV: All locations to be newly modeled content with nothing taken from elsewhere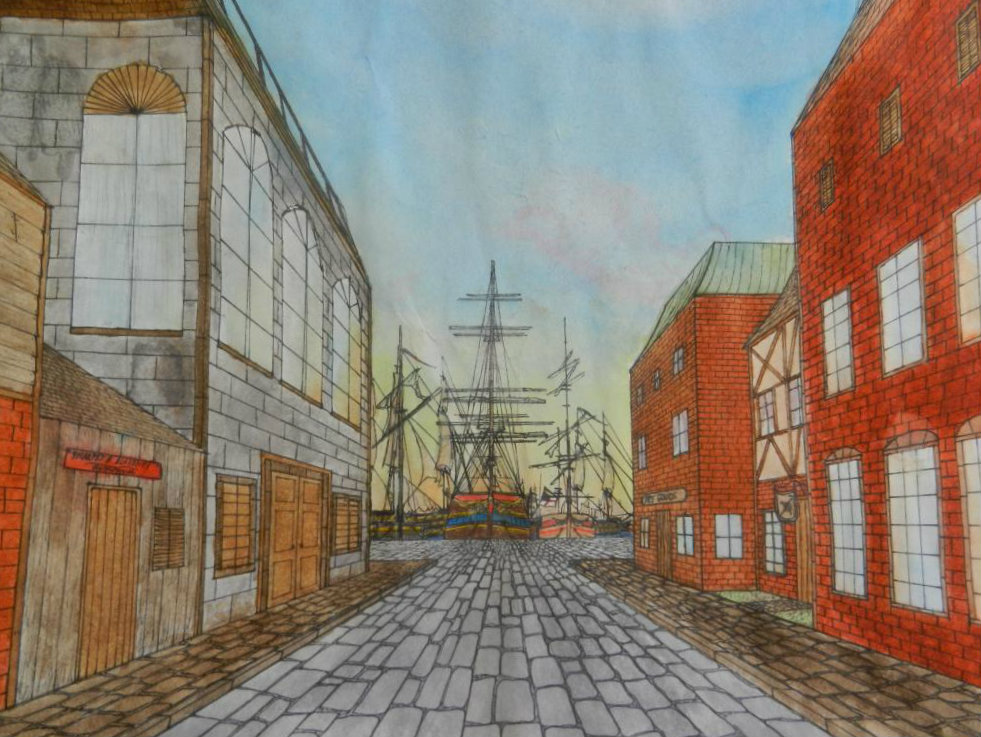 ---
a. Navigation (between islands)
Stage I: No navigation required
Stage II: Probably no navigation required either
Stage III: Sailing from island-to-island in 3D sailing mode is a must. However, to prevent this from getting boring, the actual navigation can be done by chart in your captain's cabin with time compression being available with a crewmember notifying you if anything noteworthy happens. Possible to delegate the navigation task to one of your officers
Stage IV: Inaccuracies to be added to the position fixing depending on the situation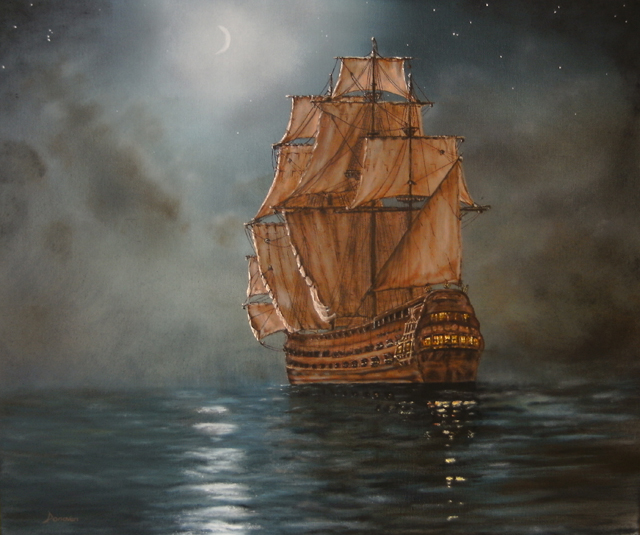 b. Manoeuvring (with your ship)
Stage I: Player has full control of the ship with arrow keys
Stage II: Player can walk in person around the ship and interact with the crew
Stage III: Possibility to delegate various manoeuvring tasks to an officer, ranging from "get us alongside that enemy ship" to "bring the ship into that port" and "sail to that island". Depending on luck and how good that officer is, random stuff may occur along the way and it may or may not be successful. You always have the choice to take over yourself.
Stage IV: Possibility to set sails separately, with the option to have this done by an officer
c. Sea Battles
Stage I: Only ship vs. ship with cannons until sunk; no boarding or capture actions available
Stage II: Possibility for boarding actions, with the player involved in the fight
Stage III: Possibility for the player to take ANY part in the sea battle, including that of sniper in the rigging or duelling the enemy captain all over the entire ship, including the holds and the rigging
Stage IV: Special actions to be added to outwit your opponents at sea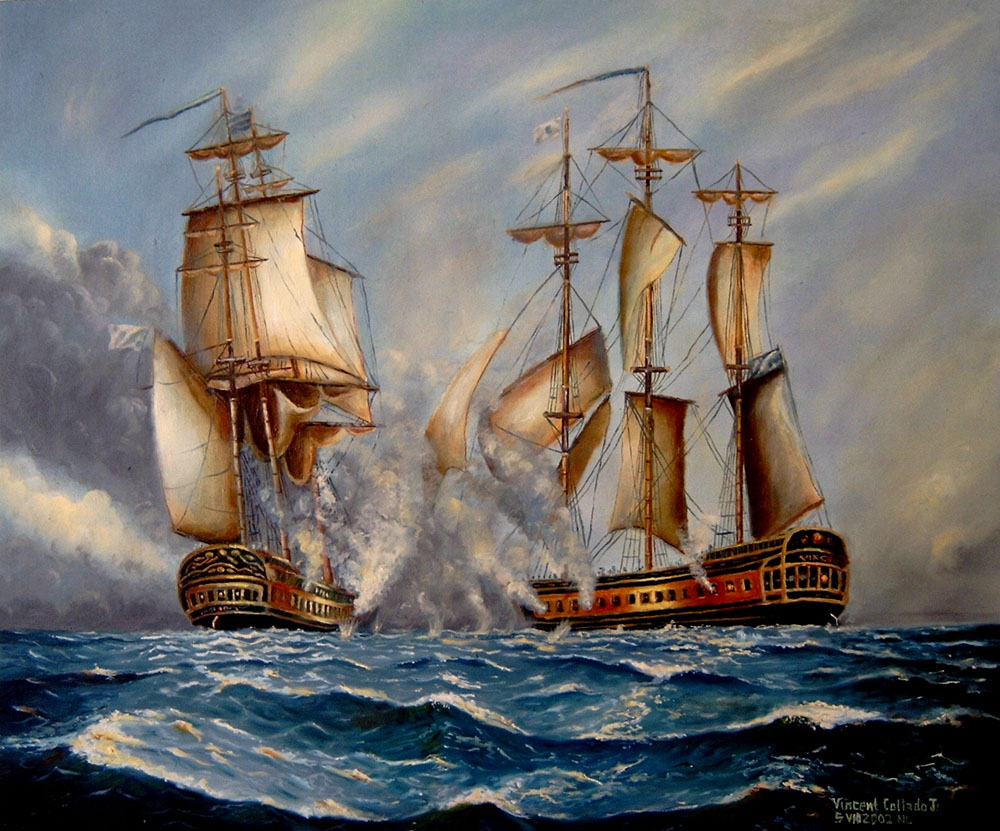 d. Sea vs. Land Battles
Stage I: No land battles available
Stage II: Possibility to assault a fortress from sea by cannons until destroyed, but no land action in the fort
Stage III: Possibility for fort assault actions, with the player involved in the fight
Stage IV: Possibility for "cutting out" expeditions and combined shore/sea attacks or sabotage actions linked to timed attacks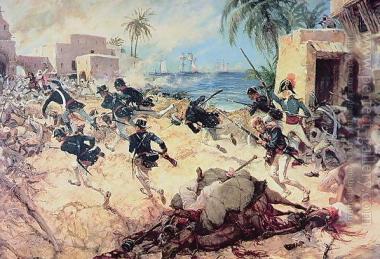 d. Crew Affairs
Stage I: No crew involved, except perhaps as a "number bar" like in PotC and CoAS
Stage II: Crew walking around the ship's deck and can be interacted with
Stage III: Crew each having specific tasks that need to be performed
Stage IV: Each crewmember having a purpose, personality and skill level of some kind, making them all unique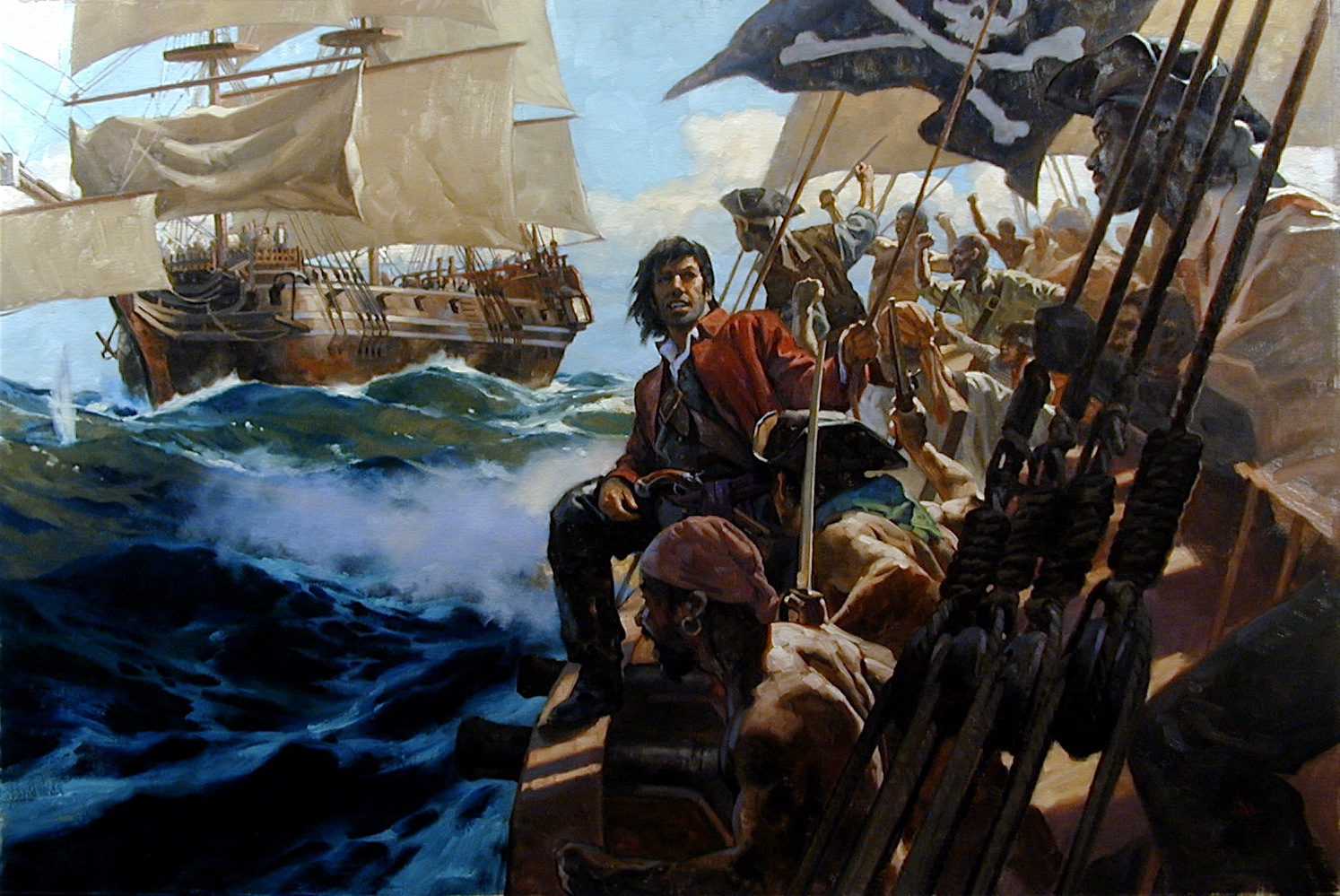 ---
a. Land Exploration
Stage I: No land exploration
Stage II: One island to be filled with enough content to walk around and see different things
Stage III: Each island to be unique in at least one way, so there will be lots of things to be used in stories and quests
Stage IV: Further unique stuff to be added for the rest of the world that will be added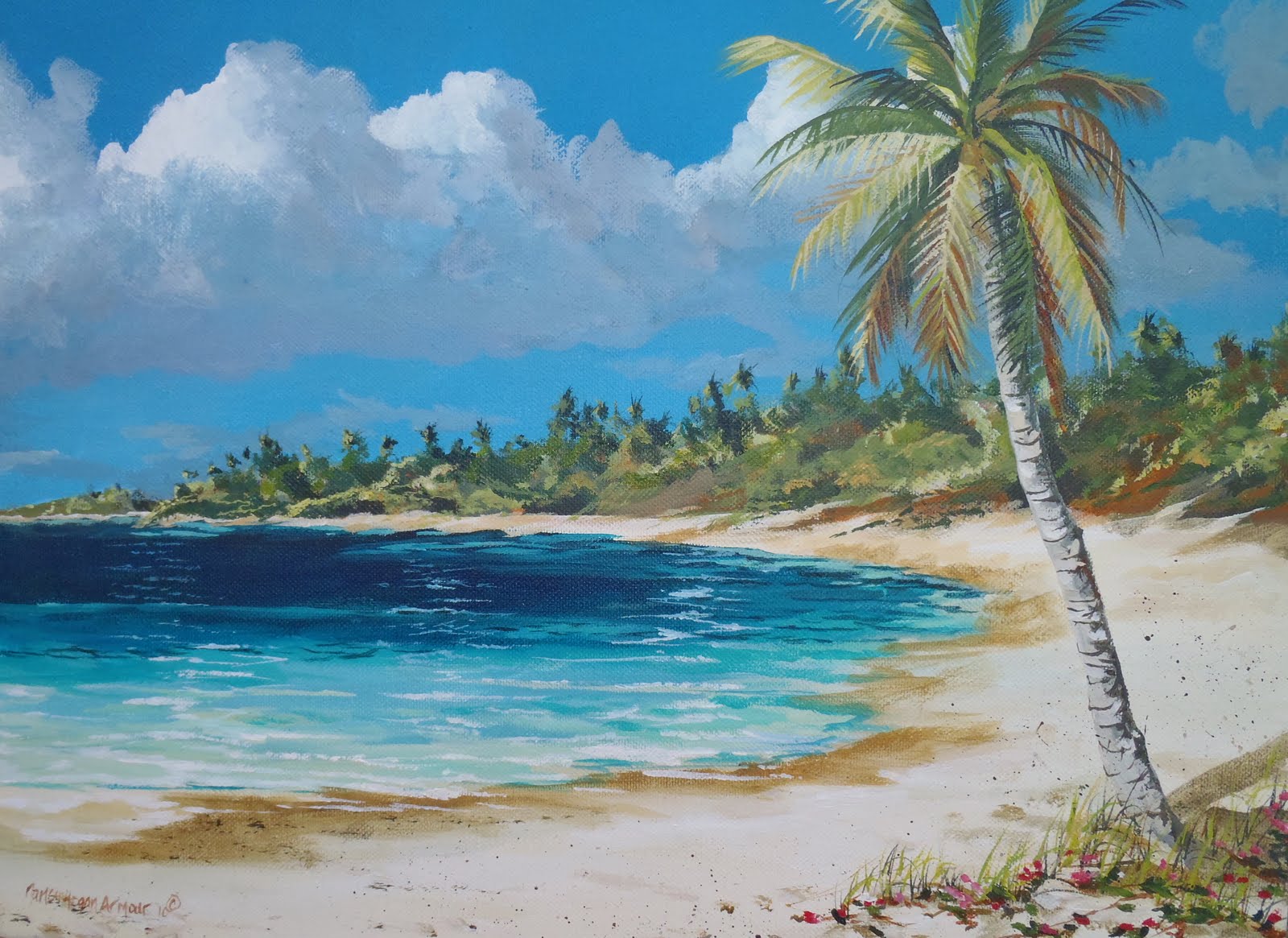 b. Travel
Stage I: No land travel
Stage II: Walking around on foot around the one island
Stage III: Horses should be added to speed up travel on land. Carriages should be available to massively speed up travel and allow some measure of realistic "fast travel" to save time during gameplay.
Stage IV: Fighting should be possible from horseback and it should be possible to jump and climb on running carriages and have carriage chases through towns and jungles.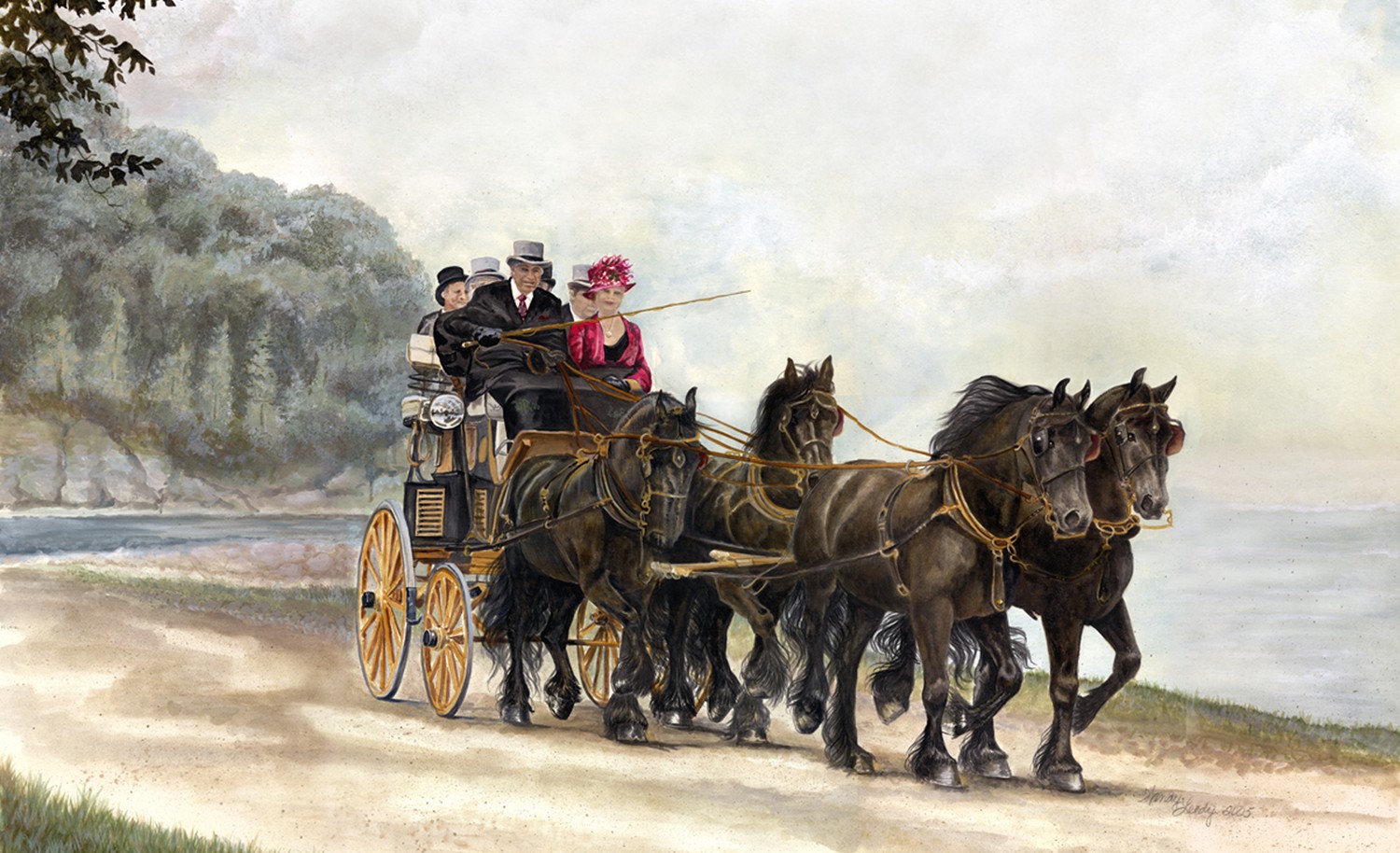 c. Fights
Stage I: No fights, because no characters
Stage II: Possibility for fencing between characters, similar to in PotC and CoAS but more smoothly of course
Stage III: Possibility to use the environment as weapon
Stage IV: Possibility to climb anywhere into the environment and have duels go up into the rigging of ships, sneak into mansions, etc.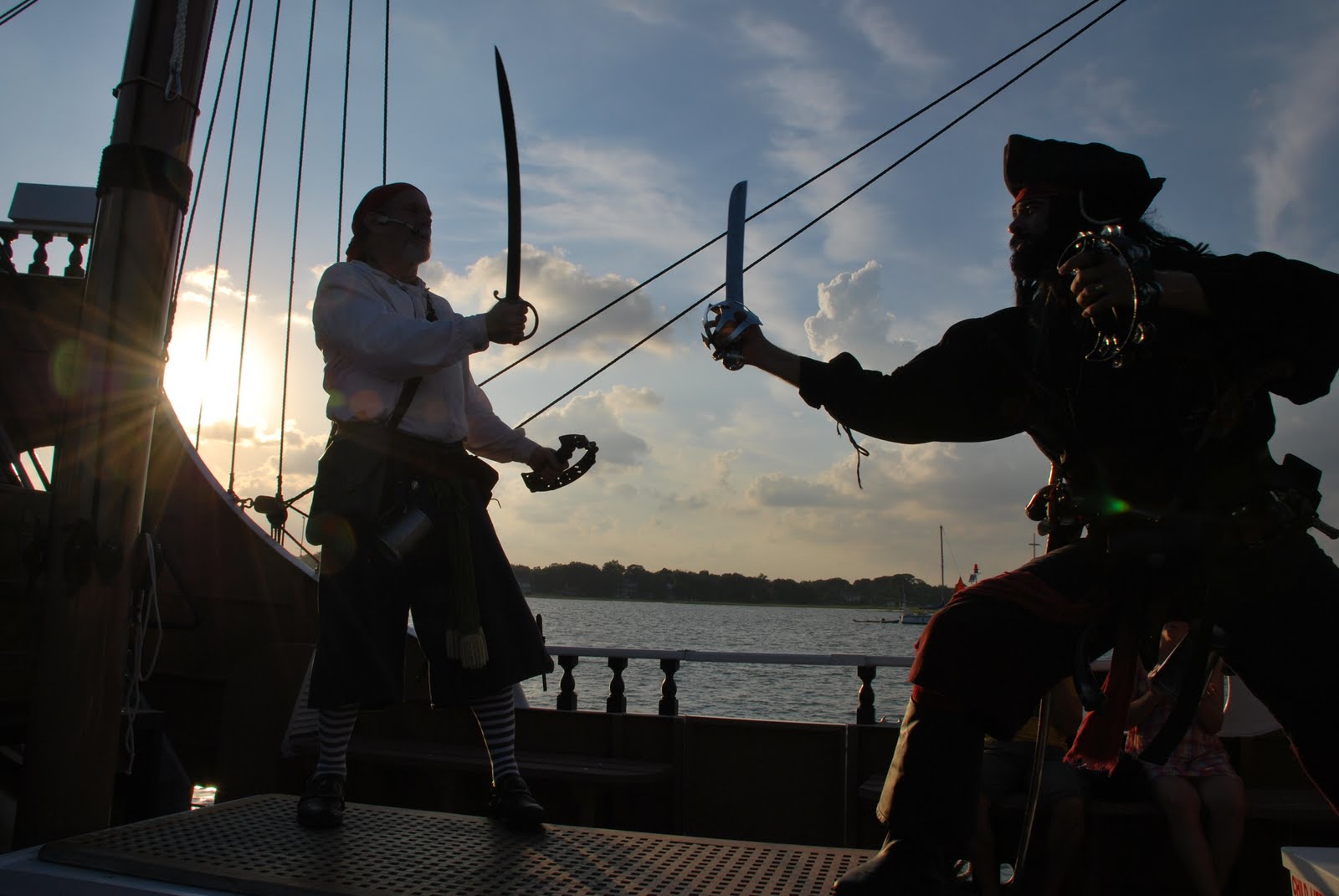 ---
Have any other quick story suggestions? Post them and have them added to the list of suggestions!
a. Random Story Events
Stage I: There IS no story
Stage II: Some random story events can be added as proof of concept
Stage III: There should be enough random story events to allow you to play them for a while
Stage IV: There should be many varied random story events to keep you entertained, including:
1 - Treasure maps, buried treasure and other parties who want to find it, including treasures hidden in jungle temple ruins, etc.
2 - Increasingly unhappy crews due to a nasty first mate, resulting in mutiny, marooning, escape and trying to find your ship again
3 - Governors' daughters kidnapped by pirates who you can go and rescue
4 - Navy service with a lot of different missions available, such as ones involving fire ships, gunboats, spying, politics, etc.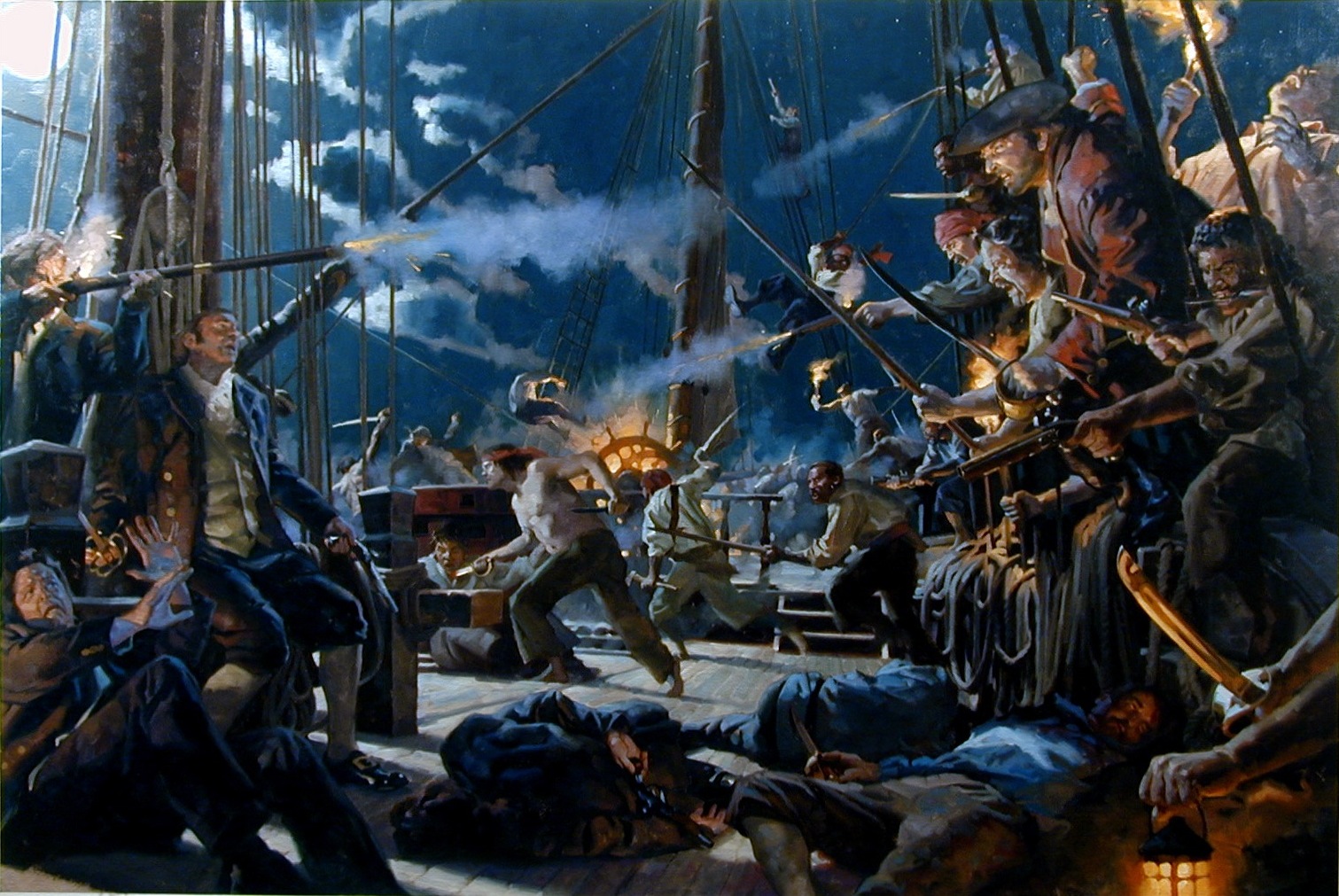 b. Scripted Sidequests and Full Storylines
Stage I: There IS no story
Stage II: A small story could be scripted as proof of concept
Stage III: Various sidequests can be added to expand the game experience
Stage IV: Anyone should be able to script long storylines featuring whatever they want. Ideally, it should be possible to have these available as additional downloads as well.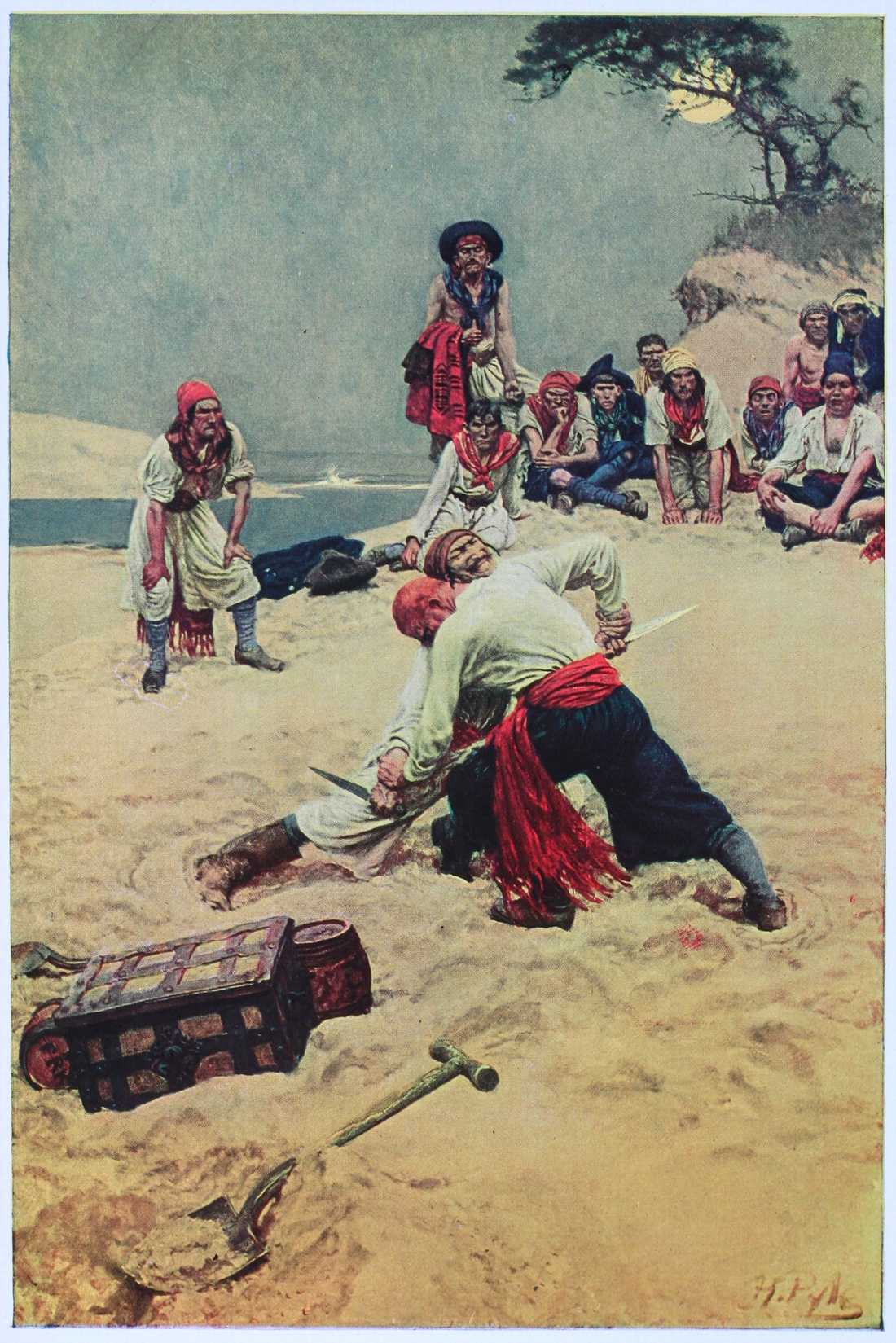 c. Nations
Stage I: No nations
Stage II: One or two nations set up on the one island
Stage III: At least all the main players included (England, France, Spain, Holland)
Stage IV: Additional countries to be added as required, including the US Colonies, Portugal, Denmark and whatever is necessary for a larger world with more continents.
d. Politics
Stage I: No politics
Stage II: Possible to talk to the governor of the island
Stage III: Possible to join different nations' navy and/or buying a Letter of Marque from the governors
Stage IV: Nation relations changing in a believable and, as much as possible, historically accurate way. The player would be able to influence this by their position and actions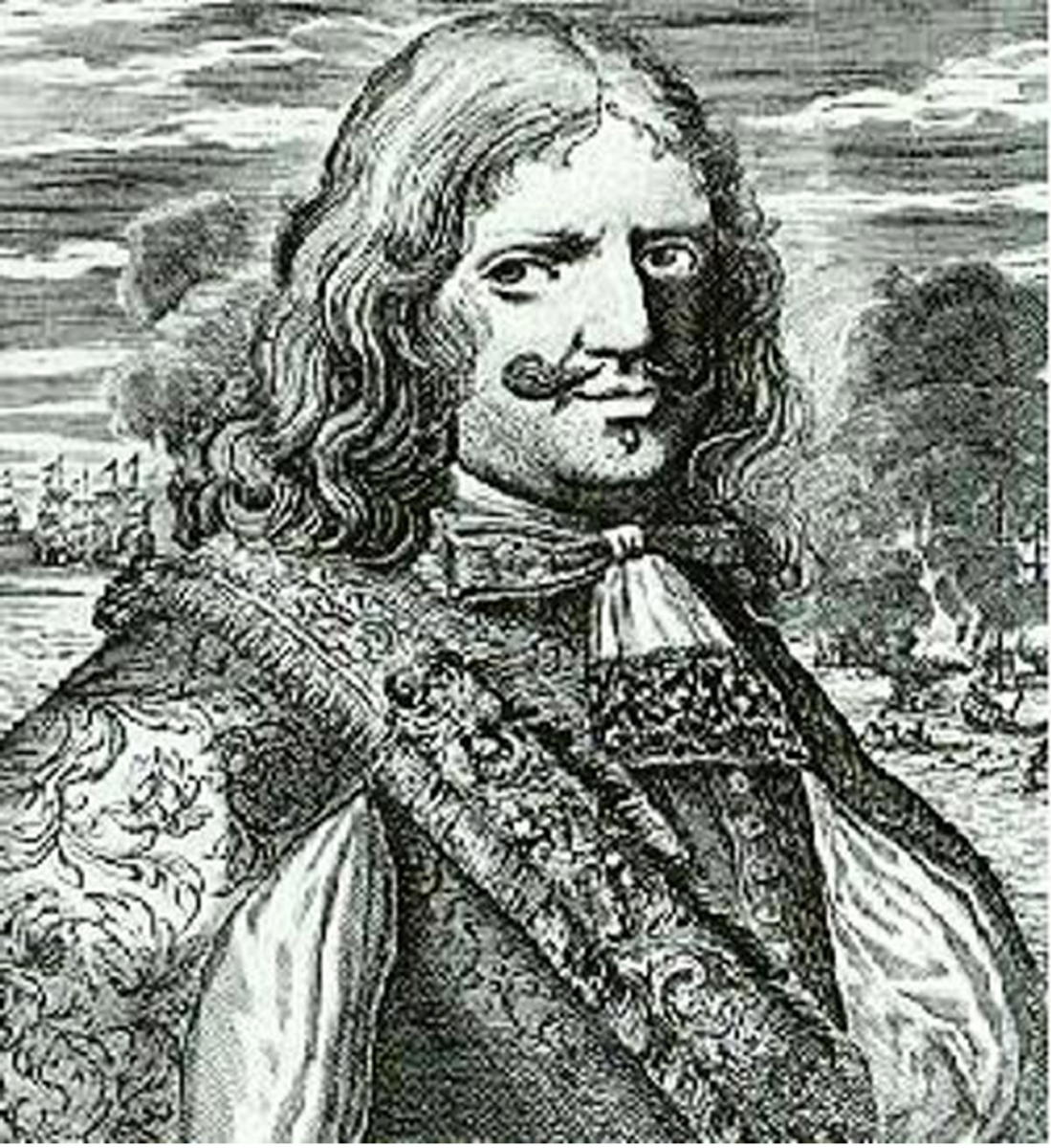 e. Economy
Stage I: There IS no economy
Stage II: You can buy/sell goods from the one store on the island
Stage III: Different islands make different goods and the player is free to trade in them or smuggle them
Stage IV: All ships at sea have a purpose, with merchant ships following trade routes and it having an effect on a nation's economy if these trade routes are interfered with.
---
a. Music
Stage I: A Main Theme to be written and recorded, either synthesised otherwise.
Stage II: Music for sailing at sea, sea battles, land exploration and land fights to be added.
Stage III: All game instances to have some measure of appropriate music.
Stage IV: Different types of music selections to be available, such as:
1 - Period
2 - Classical
3 - Old-fashioned orchestral film (Korngold, Rózsa, Cutthroat Island, etc.)
4 - Modern (partly) synthesised film (Hans Zimmer, Pirates of the Caribbean)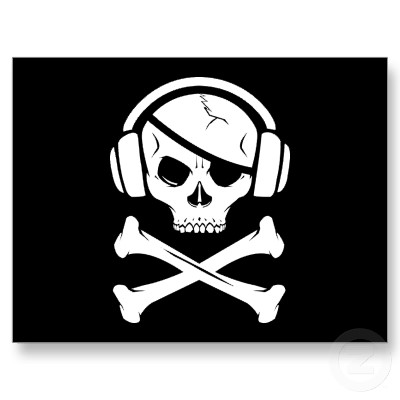 b. Sound Effects
Stage I: Some wind and wave effects, ship sounds and cannon/explosion battle sounds required
Stage II: Land sounds required, but including crowd sounds but not necessarily a full set of voice clips yet
Stage III: Full set of voice clips and realistic sound effects to be added
Stage IV: To be experimented with automatic voices that read written dialog texts
---
Note: The game is NOT intended to ever become a MMORPG as this is too difficult to accomplish.
Stage I: Two players to be able to take control of the two ships and battle each other
Stage II: Potential to add AI ships into the mix, allowing co-op gameplay and fleet vs. fleet actions at sea as well
Stage III: Allowing players to fight against ships and forts in player vs. player and co-op missions
Stage IV: Allowing varied player vs. player and co-op missions, including fort assaults and land fights/duels
---
So what are you waiting for? Head over to our forums and give us what you've got!