NEXT GEN SHADOW SYSTEM!
I have created a FULLY DYNAMIC shadow system for the next Physigons. It uses a new technique I invented to simulate a "cloudy day" atmosphere.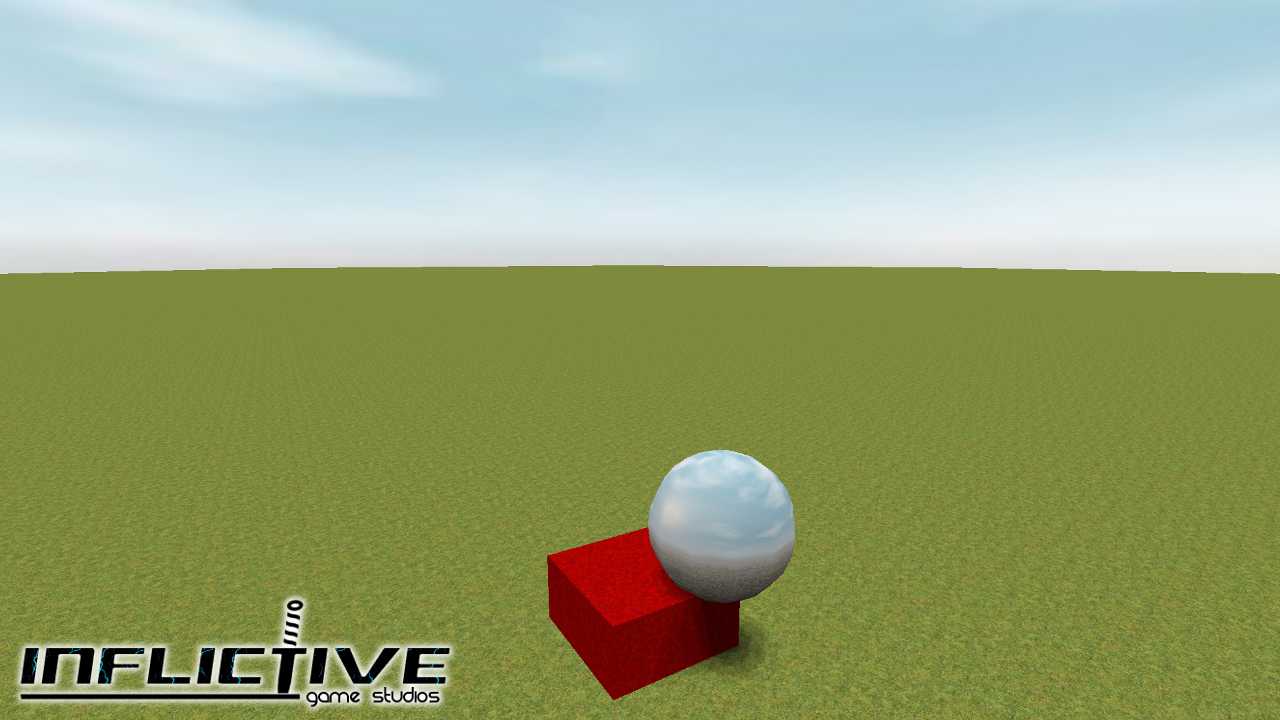 In the next screenshot you can see how the shadows fade away as they get farther from a surface!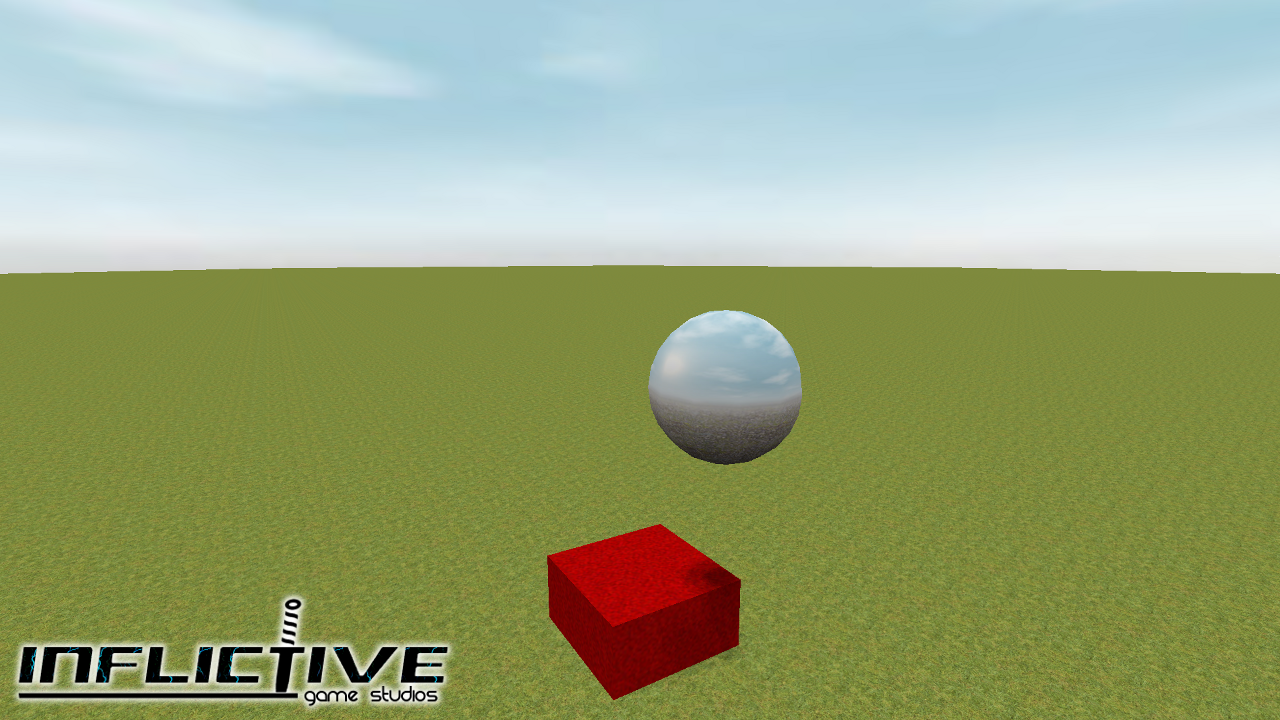 This torus looked so fancy I left it at 1080p.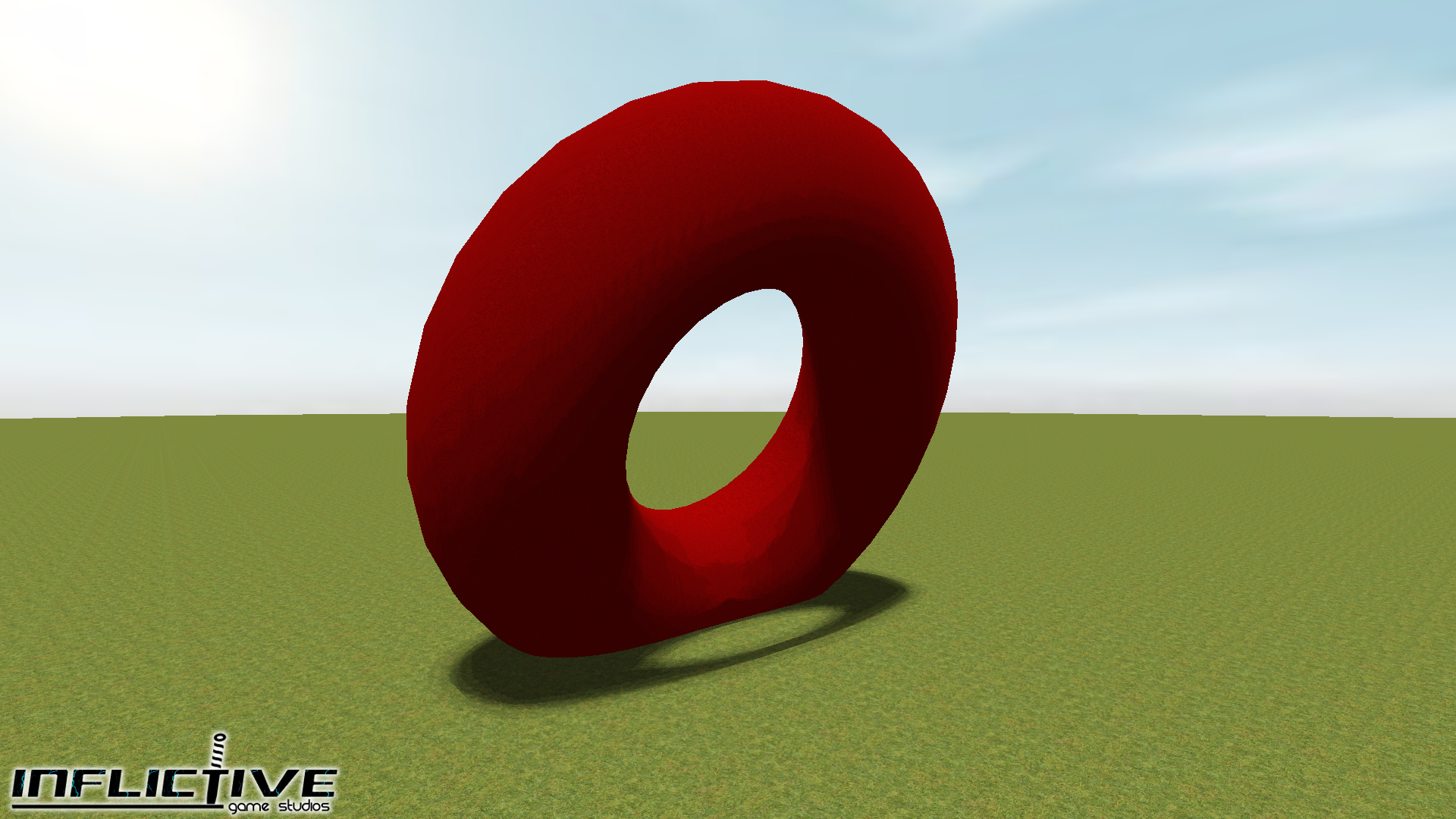 Much better then those horribly glitchy and unrealistically sharp stencil shadows.
This demo program runs at 800fps at 1080p on my GTX670 based pc, so hopefully it will run well in the final game.
With 500 cubes, fps is ~100: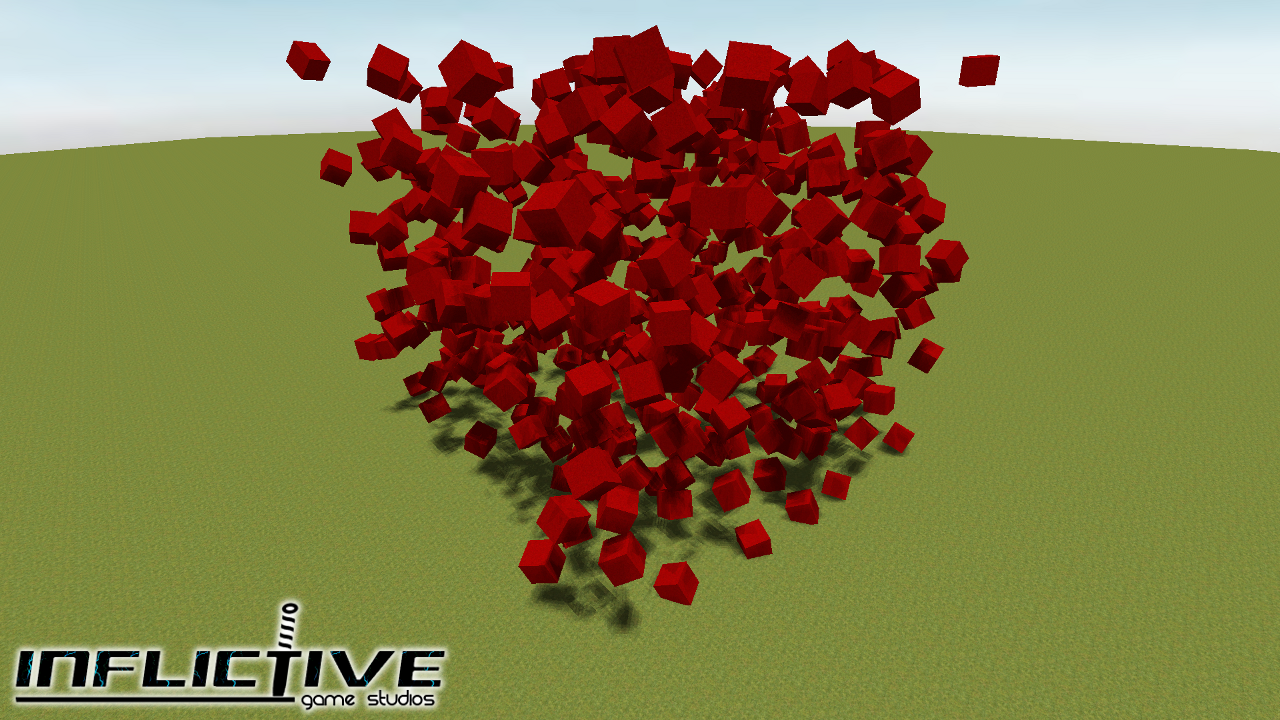 With 2000 cubes, fps is 20-25. In this shot you can see how well the dense objects block the ambient light: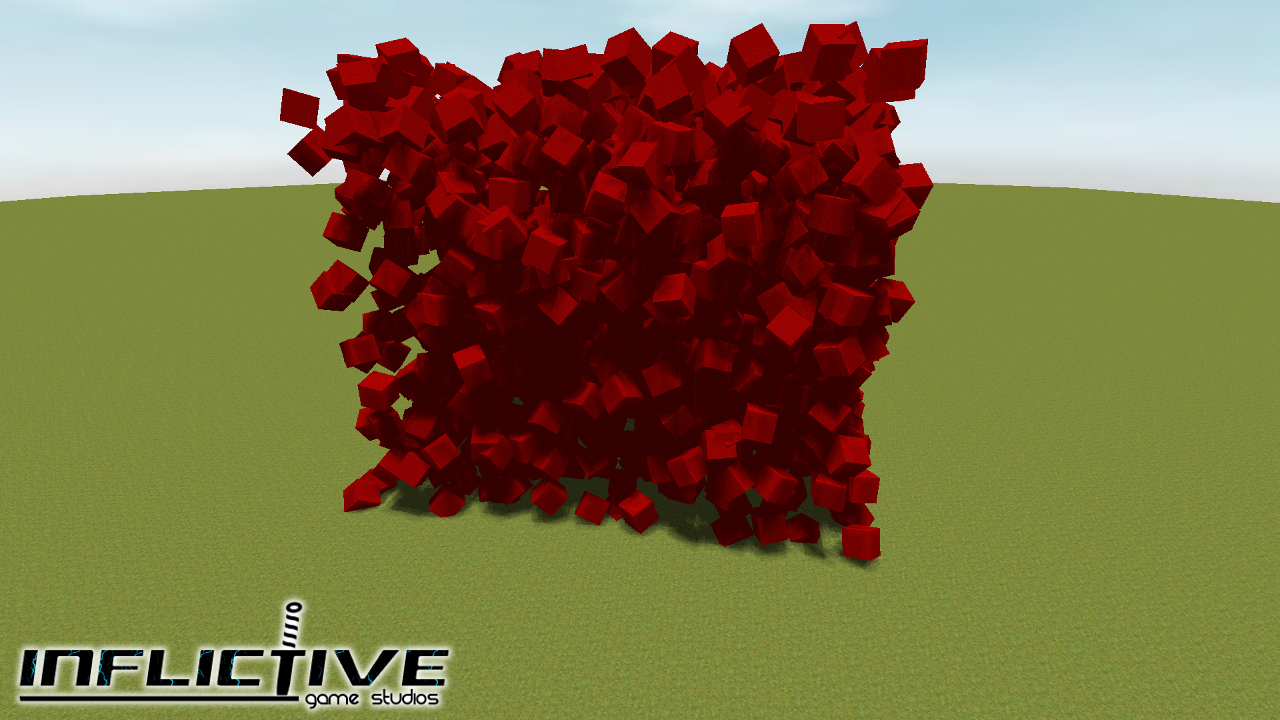 Resolution doesn't seem to affect the performance. At 1440p the fps was 22. At 640x400 the fps was... 23. I will of course include an option to disable the shadow system for large simulations/bad computers. With 2000 cubes using a simple hemispherical lighting effect (no shadows), fps was 100. Using hi-poly spheres in place of cubes, fps was almost the same. The problem is CPU overhead when rendering each object, a problem with Dark Basic pro (the engine I am using). Eventually I will try diving into the DB pro source code to fix this.