One of the main pillars of Angon's political structure are the city-states. In this step, we will address the mechanics of city-states and, in the future, we will enter the story behind them. Time to start talking!
The City States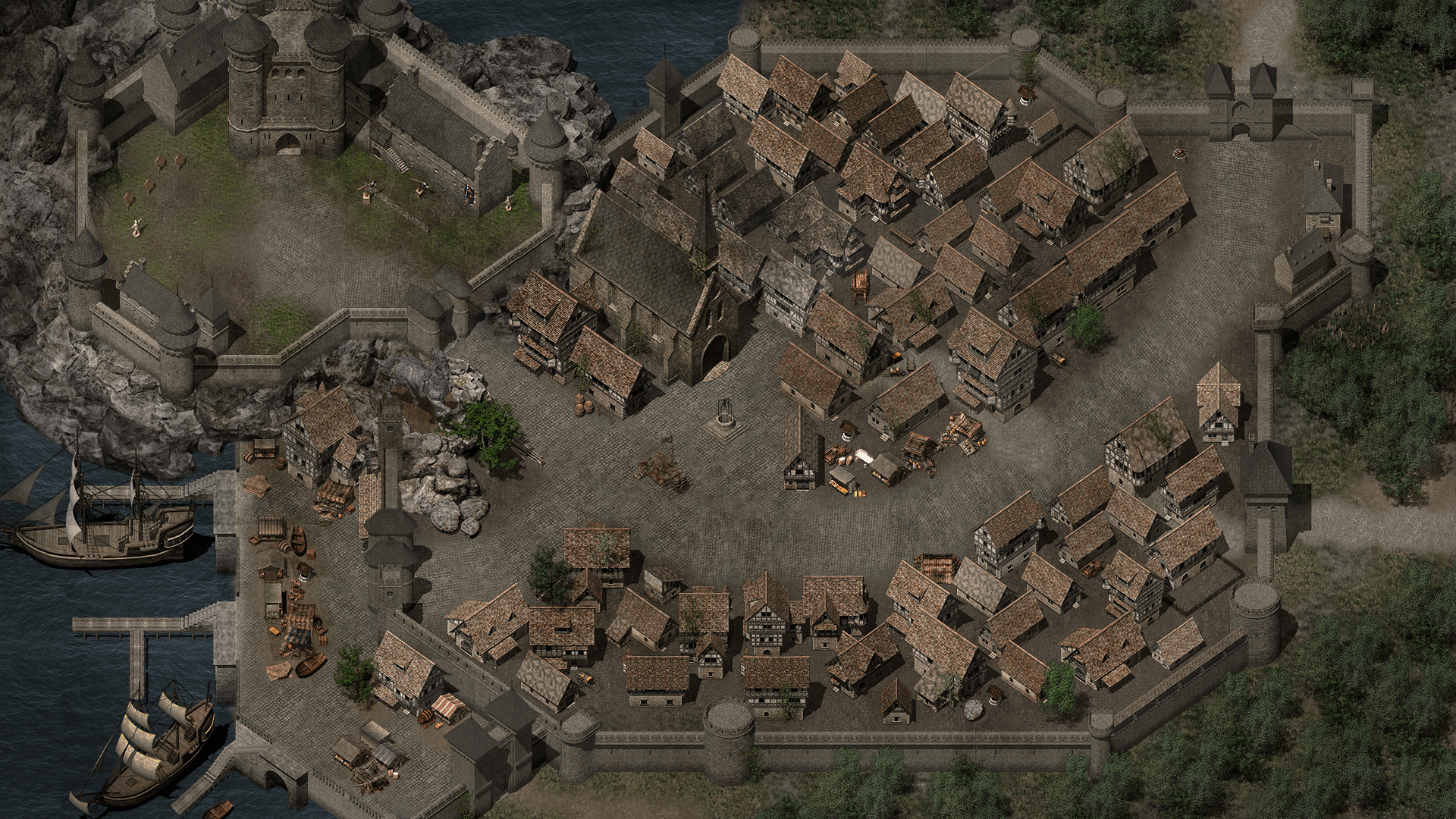 (In game city)
The regions of Angon were once ruled by an Ancestral Empire whose descendants today still reside in the city of Ashborn, former capital of the Astrae Empire.
In the past, the continent was filled with kingdoms and clans that vied for every inch of land. The soil was fertile and the climate pleasant. The vast plantations extended inland across the continent, and trade flourished along the coast. Today, historians call this time the Enlightened Age of Angon.
But the world has changed, and along with the light of the past, stability has also gone. During the Dying Night the population of the countryside was forced to take shelter within the thick walls of the cities. The outside world was no longer safe and so it was up to those who isolated themselves to establish a new functioning organization. The Dying Night was eventually gone, and now the kingdoms that were once fragmented into fiefdoms were unified under one great city.
It is in these cities that you will come across the main cultural, commercial and military centers. It is possible to find everything within these walls, factions fight for power and influence and guilds play a fundamental role in maintaining order.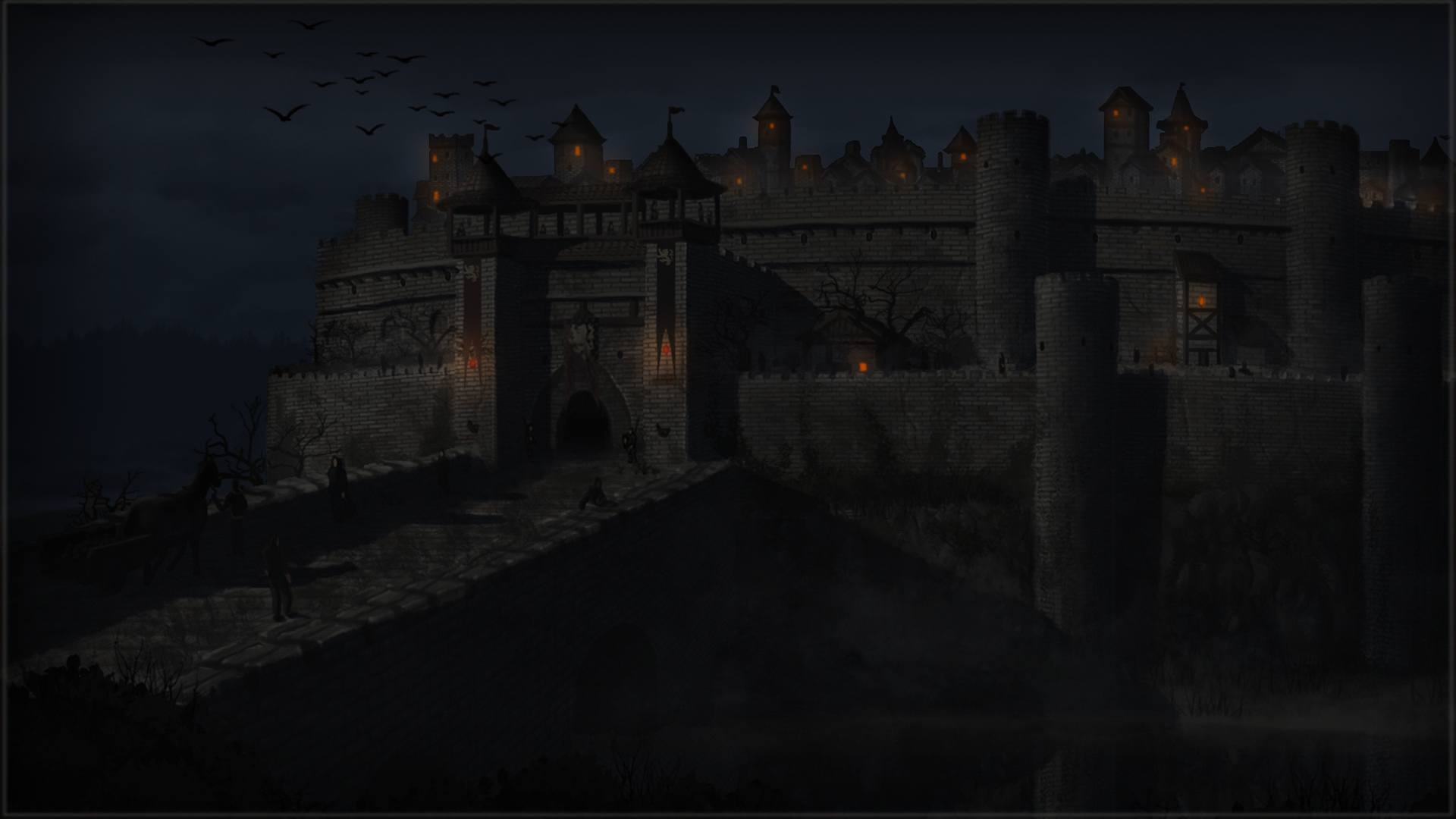 (City during The Dying Night)
Inside the cities there are the most diverse types of constructions, however the player will almost always find these main structures:
City Hall - Civil Contracts, Land Purchase, Trading and Exploration Permissions.
Headquarters - Military Contracts and Training
Churches and Cathedrals - Exercising Faith and Treating Wounds
Market - Trade
Taverns - Recruit Members, Hear Rumors and Entertainment
Inns - Staying overnight
Port - Trade, Travel and Maritime Contracts.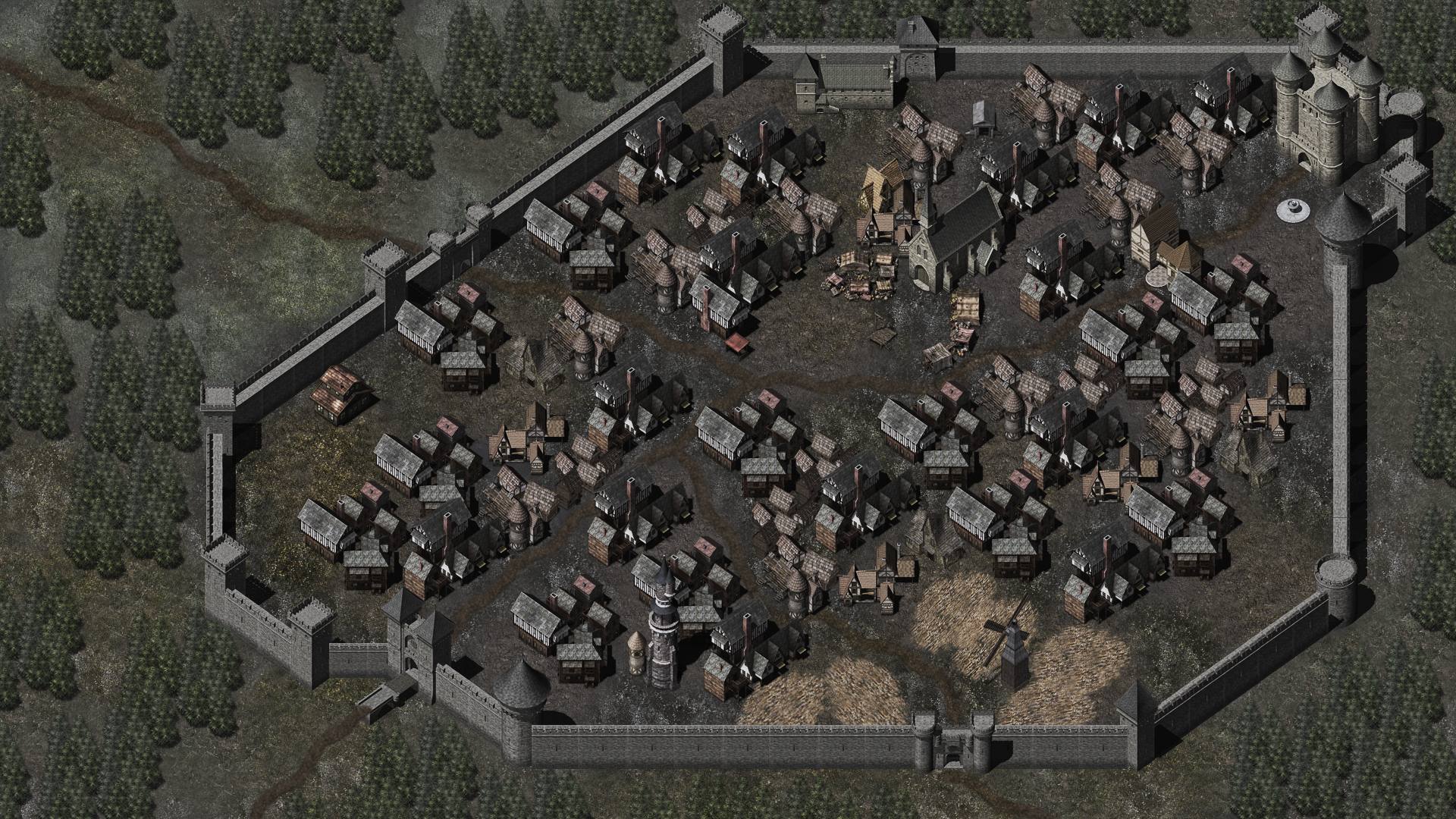 Each city is unique and has its peculiarities, so you will always find differences between them.
A gameplay focused on trade and production will require the player to have a network of informatics, trade permissions with cities and to know profitable routes, and all this involves good relations with the cities where the player wants to trade.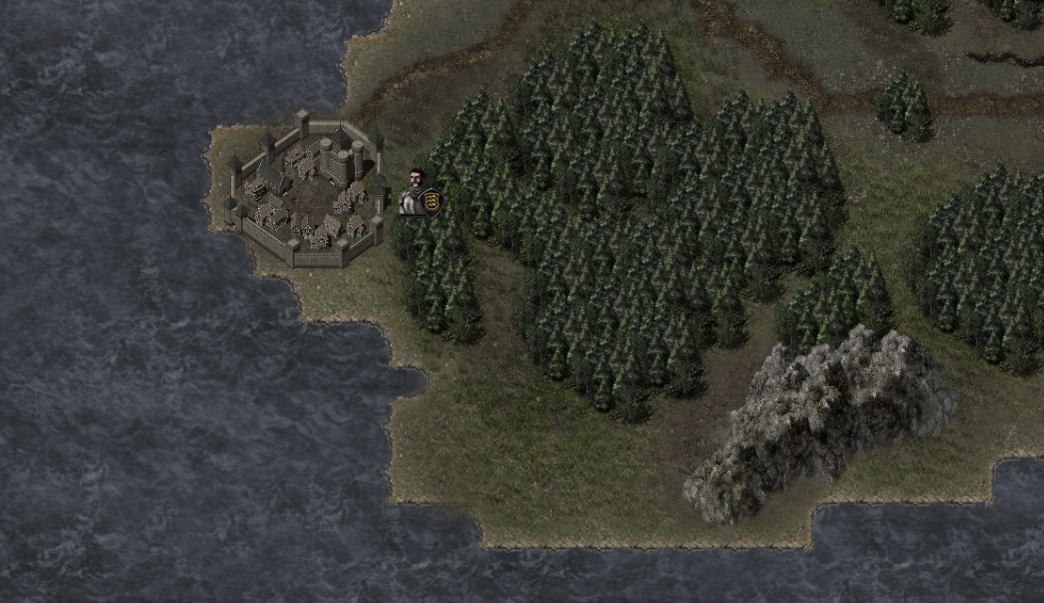 When entering a city you do not always know what you will find, this is because different events can influence (positively or negatively) the local situation. These events change prices, production, relationship and even the player's company. Eventually we will address the theme of these events and go deeper into each construction present in the cities.
See you next week!