Great news, guys!
I finally bought a digital camera for texure-taking.

The first thing I decided to work on was the hands of the male protagonist. Now I couldn't take a photo of my hands because they're like "I sit in front of a PC all day and type stuff", but my dad's hands are more like "I was in a war and worked in construction my whole life and stuff" so I used his.
Thanks to the camera, the textures are 2048x2048 and sharp to the pixel, so you can see every wrinkle and every little hair on the hands. Which is pretty important since the hand is constantly on the screen for nearly half of the game.
They're almost done, so here's some screens: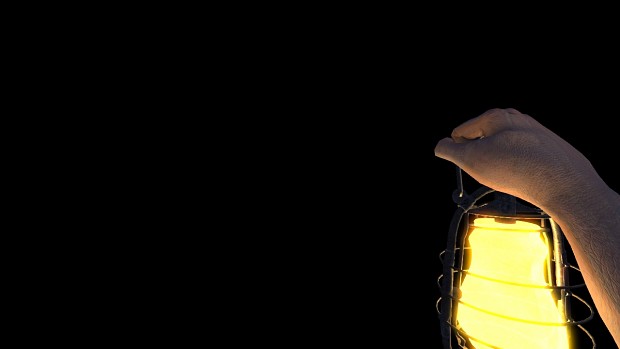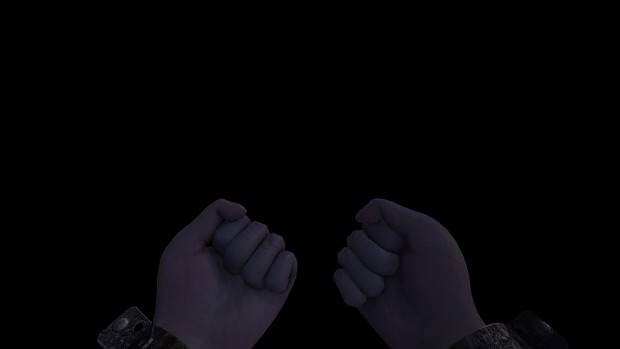 Thank god for Half Lambert.
I've also started working on the NPC models, so I'll have a few screens of them soon.
Great news, guys #2!
I've added sounds to the dynamic objects, so now things cling and clang when you throw them around. The coolest one for me is when you pull the church bell and it makes that loud church bell sound, note, thing.
With that and the hands and a dozen other stuff, I think I should make a new version of the Pre-Alpha\Tech Demo soon.
Great news, guys #3!
I registered a domain for my one-man development studio Misfit Village at misfitvillage.com
For now it just displays Tainted Fate's blog\website and I think that's fine.
Another great thing about it is that I have a new mail - mladen@misfitvillage.com which looks a lot more professional than an @gmail. It will probably help with the press taking me more seriously "Oh, he has a company mail and a signature? He must be the real deal." :D . Also you can now contact me at mladen@misfitvillage.com with anything you would like to contact me about.
Great news, guys #4!
It seems the pageviews for Tainted Fate's indiedb page are steadily rising. The popularity now stalls around 200th place with random spikes, whereas last month it would stall around the 1500th place with random decreases.
VISUALIZE!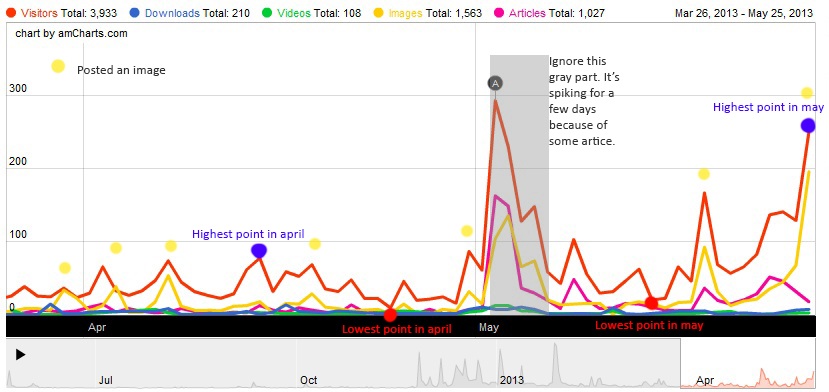 Oh, and just a side note: don't take it to seriously when I say I'm going to do something soon. I'm working on this game alone right now, so "soon" can be tomorrow or next month.
That's about it I guess. Cheers!