I am proud and excited to finally show the very first Developer Commentary Video of Corpses 'N Souls. In this video I will go into details regarding the new Real Time 2D Shadow system that I have added to my game engine 2DEvolved and Corpses ' N Souls.
Remember to follow us on twitter for the latest updates and news:

thanks

In this video I will demonstrate the awesome 2D shadow system(work in progress) but also provide a first glance at what Corpses 'N Souls looks like in motion. Corpses 'N Souls have been going through continually revisions and iterations as I lock down my game engine and hone in to the vision of how Corpses 'N Souls should look and feel. I am happy to say that I am once step closer and am very close to the look and feel that I want. Having said that I am happy to start sharing my work in video format to the gaming community.

Please make sure you select : * 4K or 1440p in YouTube *
It is recommended to watch the video in YouTube and in [full screen] or at least the expanded [Theater Mode]
As the main character traverses the world of Corpses 'N Souls you will project real time 2D shadows on the environment. The shadows are generated from the equipped loot you have on and the current animation you are playing it is all 1 to 1. There are two main types of shadows that project in real time from the player and the world objects which all can be activated or disabled to cast shadows and have their own unique logic as to how they cast and their behaviors. All the shadows are configurable in terms of translucency, color, Y depth, Max left and right X as well as any other logic you want to describe as their behavior of the shadows. In the demo I have programed that the shadows positions and logic is based of the Moons position and against the GPU buffer size for scale etc. As you will see in the video it gives a very 3D like shadow render to the sprites and environment and looks realistic.
Projected Shadow : Cast Left and Right according to the Alpha Moon or Sun
Projected Shadow : Under feet for location and depth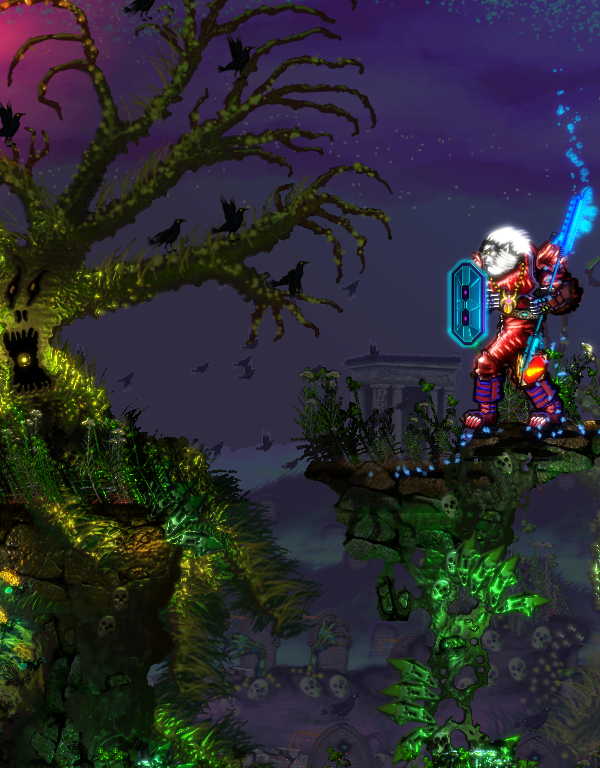 Particles project shadows :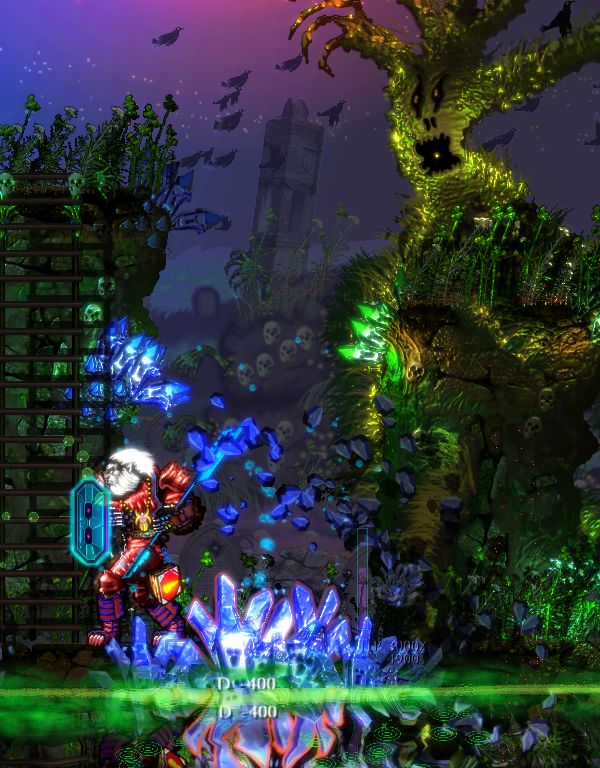 These are just some samples of the features of the Real Time 2D shadow system.
I hope you enjoy the video and new media.
Remember to follow us on twitter for the latest updates and news:

thanks