Setting Up The CryEngine3 Project
The prerequisites of this tutorial are having the following:
Once You have both of these installed open the CryEngine3 SDK folder. Open the the following path Code\Solutions\CryEngine_GameCodeOnly.sln . You will then open this with Visual studio, which contains the game code. Once opened in visual Studio. The project in the solution you care about is called "CryGame" This is where all your C++ implementations will be done.First right click on CryGame and Click Properties as shown in the picture: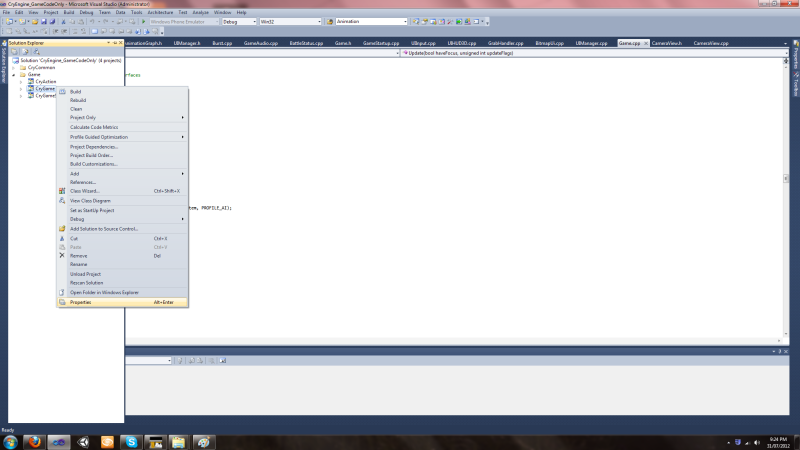 The Next step is to set the output and configure the debugger(F5). Once you clicked on properties a new window will be shown as follows: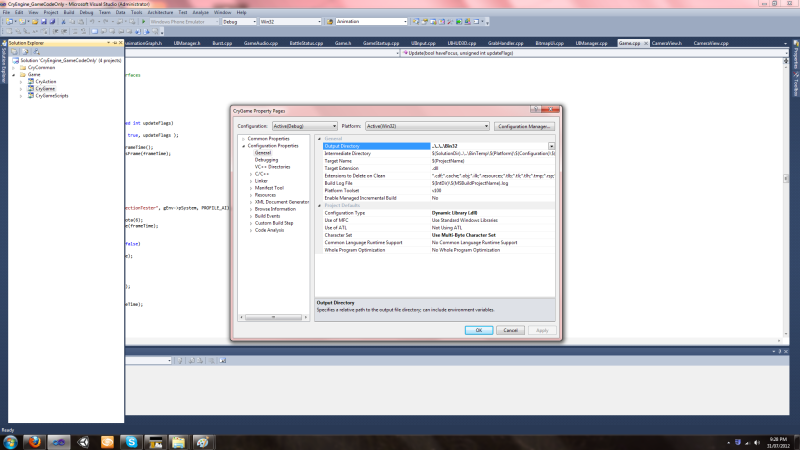 Where it says output directory, you want to click on it and browse the location. Set this location to the bin32 or bin64 folder( which ever you prefer). Once this is done. Click on Debugging on the left side in the categories. In debugging Where it says command. Change the location of this to your launcher.exe file either bin32 or bin64 folder depending on what you chose as the output folder in the previous step. Take a look in the following figure: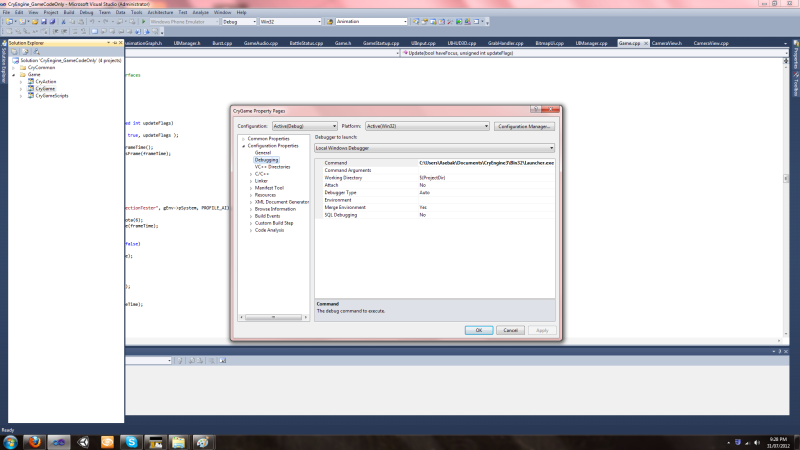 Now those two steps are done. Your solution is ready for compiling and debugging your solution:
For example if you right click on the "CryGame" and press debug and start new instance as the following picture:
Your Game will compile and will affect the launcher with the changes you made: For example this is a code that I affected the main menu with my own flash background of wolfenstein enemy territory: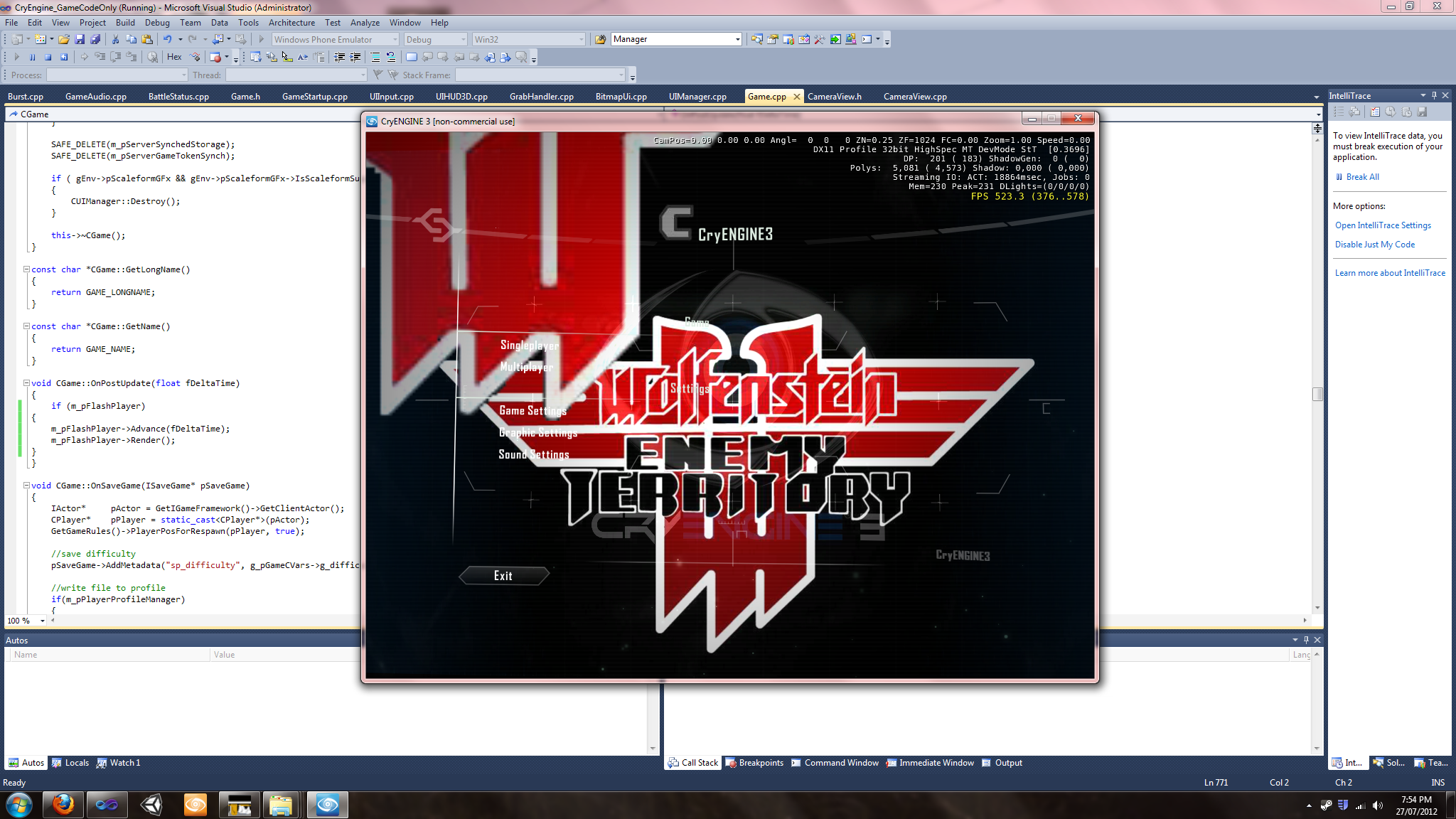 I will make a follow up tutorial later on explaining some of the .cpp/.h files.