Choosing your starter Pokémon
After hitting New Game, you'll immediately be dropped off in Oak's lab. You'll be given the option of choosing Bulbasaur, Charmander, or Squirtle. If you don't already have a favourite, you can compare their stats on the lower half of the screen.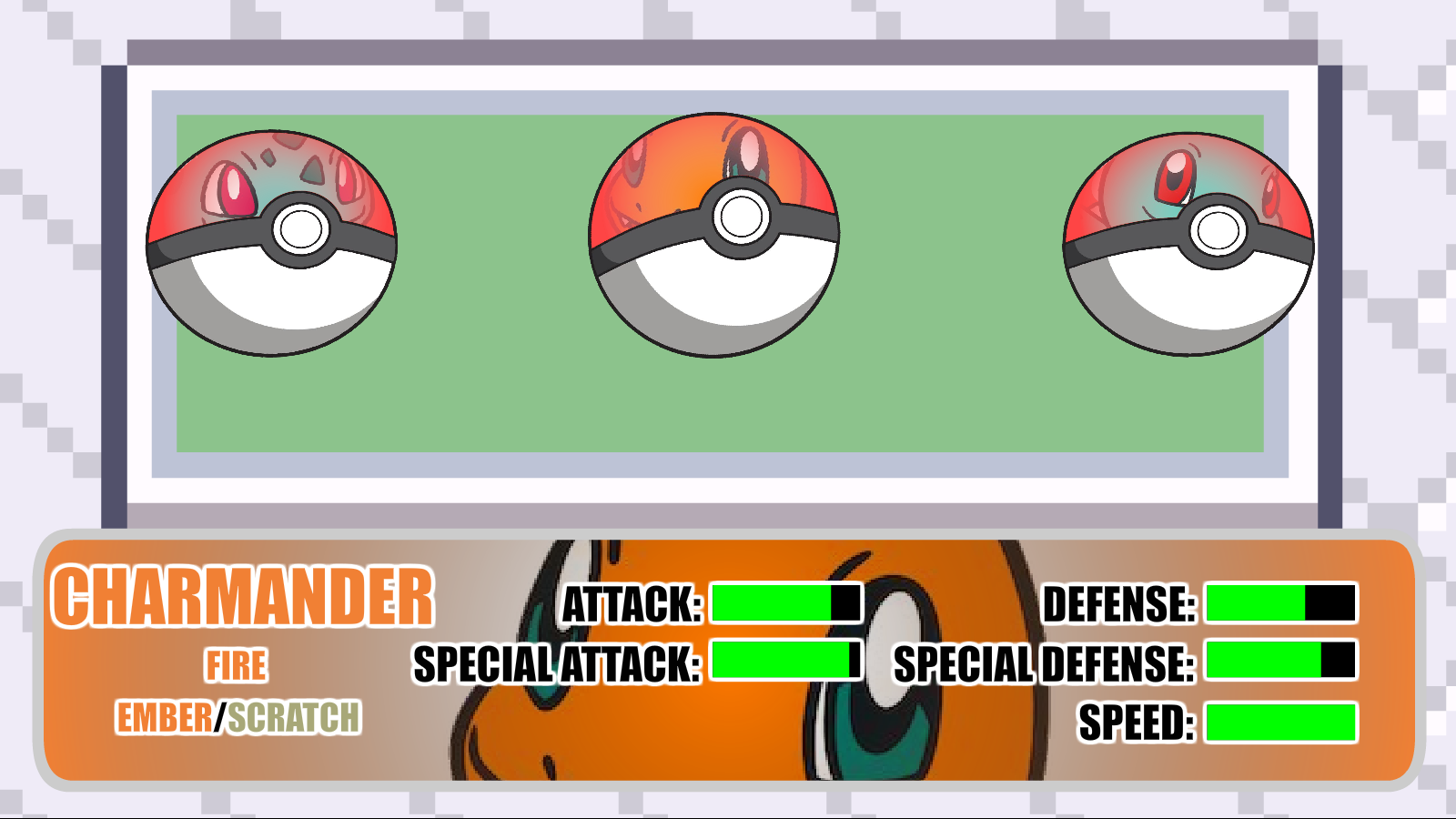 ---
Controlling your Pokémon
Once you start your game off in Canvas Town, you can move around by using W, A, S, and D. To look around, move your mouse around your Pokémon's head. It will follow your mouse's direction. Please note that you should not play Pokémon Campaign with a laptop's touchpad. The game only functions properly with a mouse.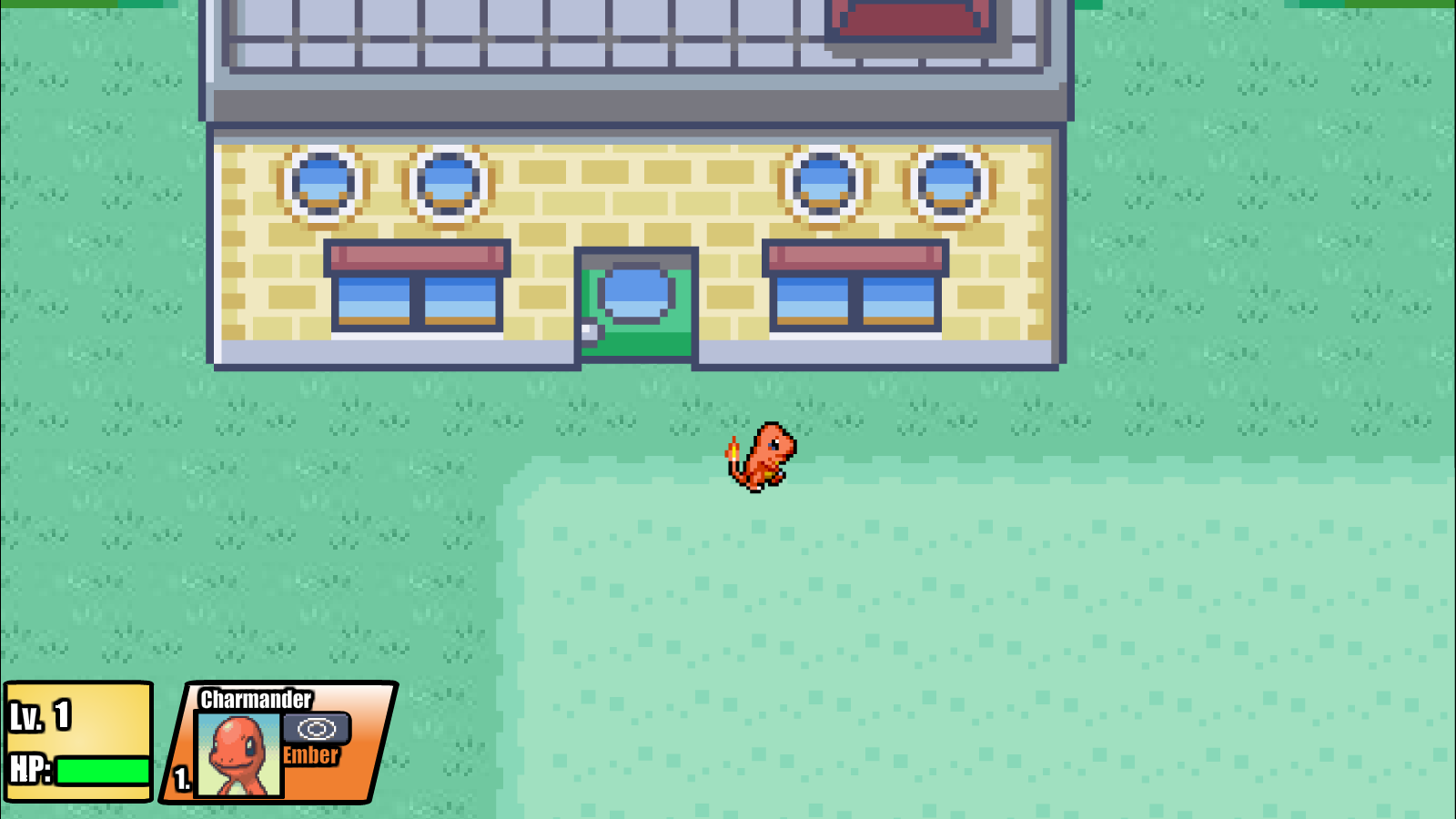 ---
To attack, simply click your left mouse button anywhere on the screen. Many different attacks do different things. For example, Charmander's Ember will appear wherever you click your mouse. However, it is very slow.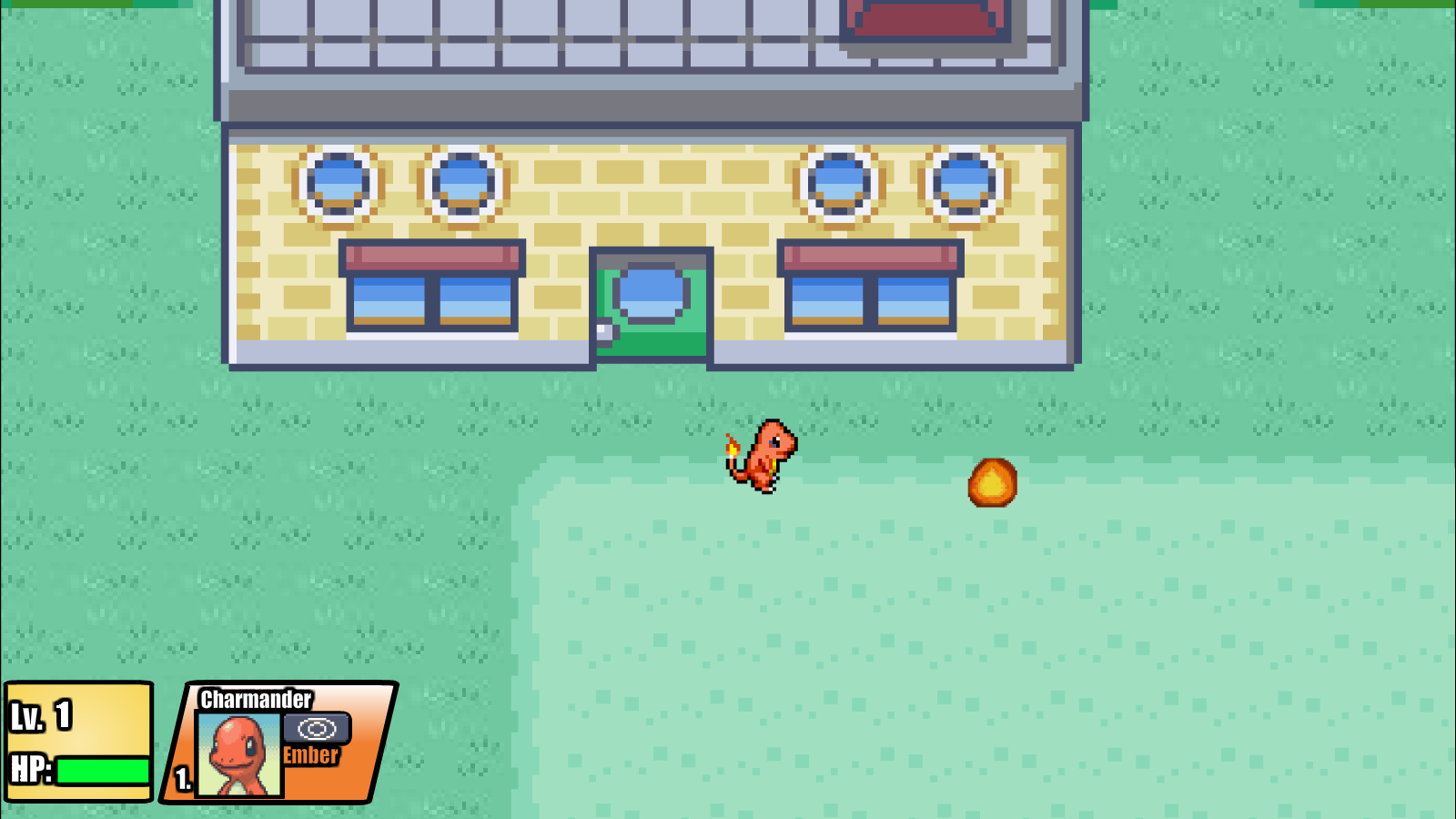 ---
To switch between attacks, you can either click the area on the bottom half of the screen showcasing your Pokémon's attack, or you can press X to switch to your primary attack, and C to switch to your secondary one.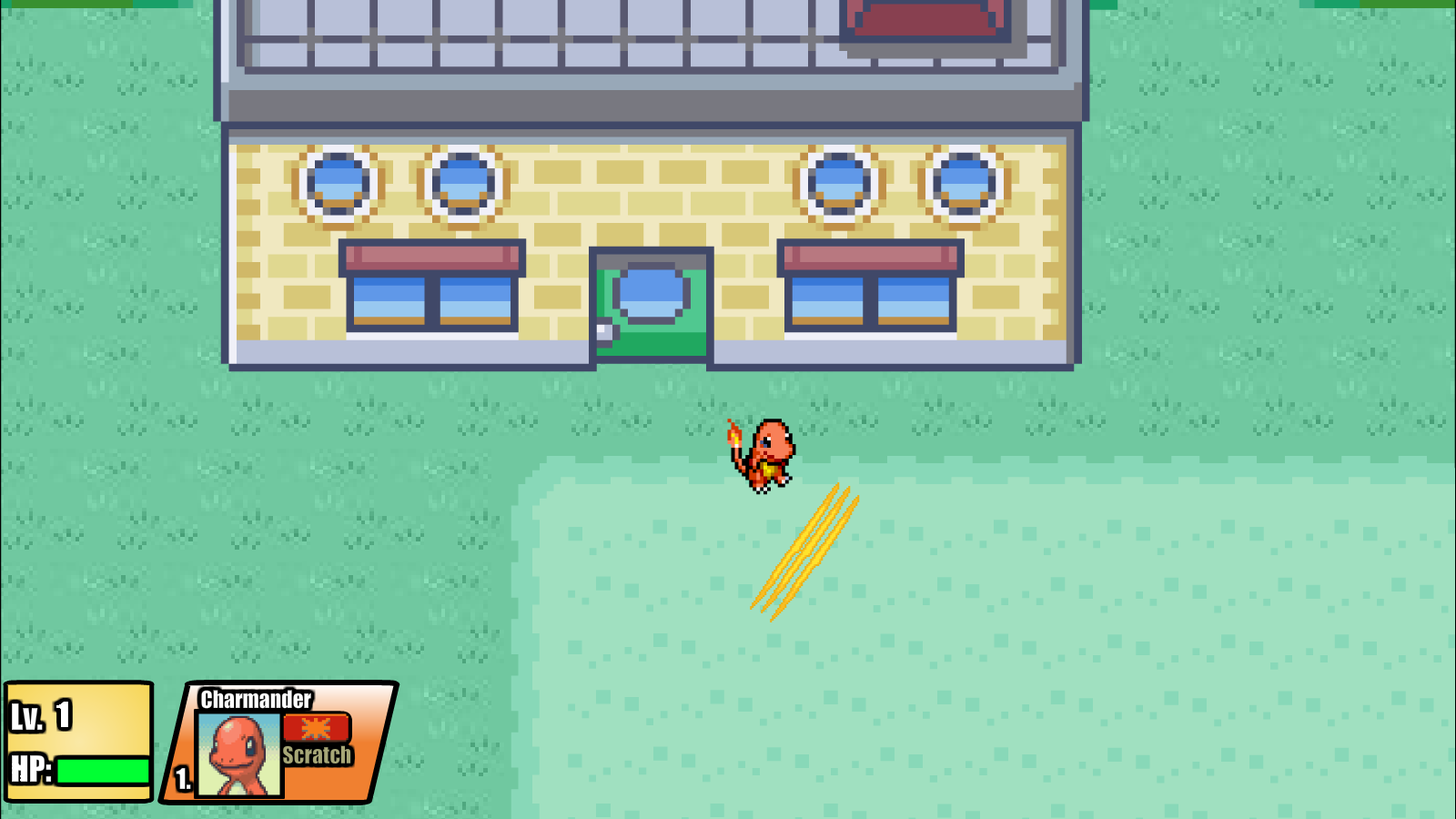 ---
Interacting
After following the path out of Canvas Town, we'll find ourselves in Route 1. There are several people and objects in the game that you can interact with by pressing SPACE. For example, you can read the maps around Route 1 and other areas to find out where you're going.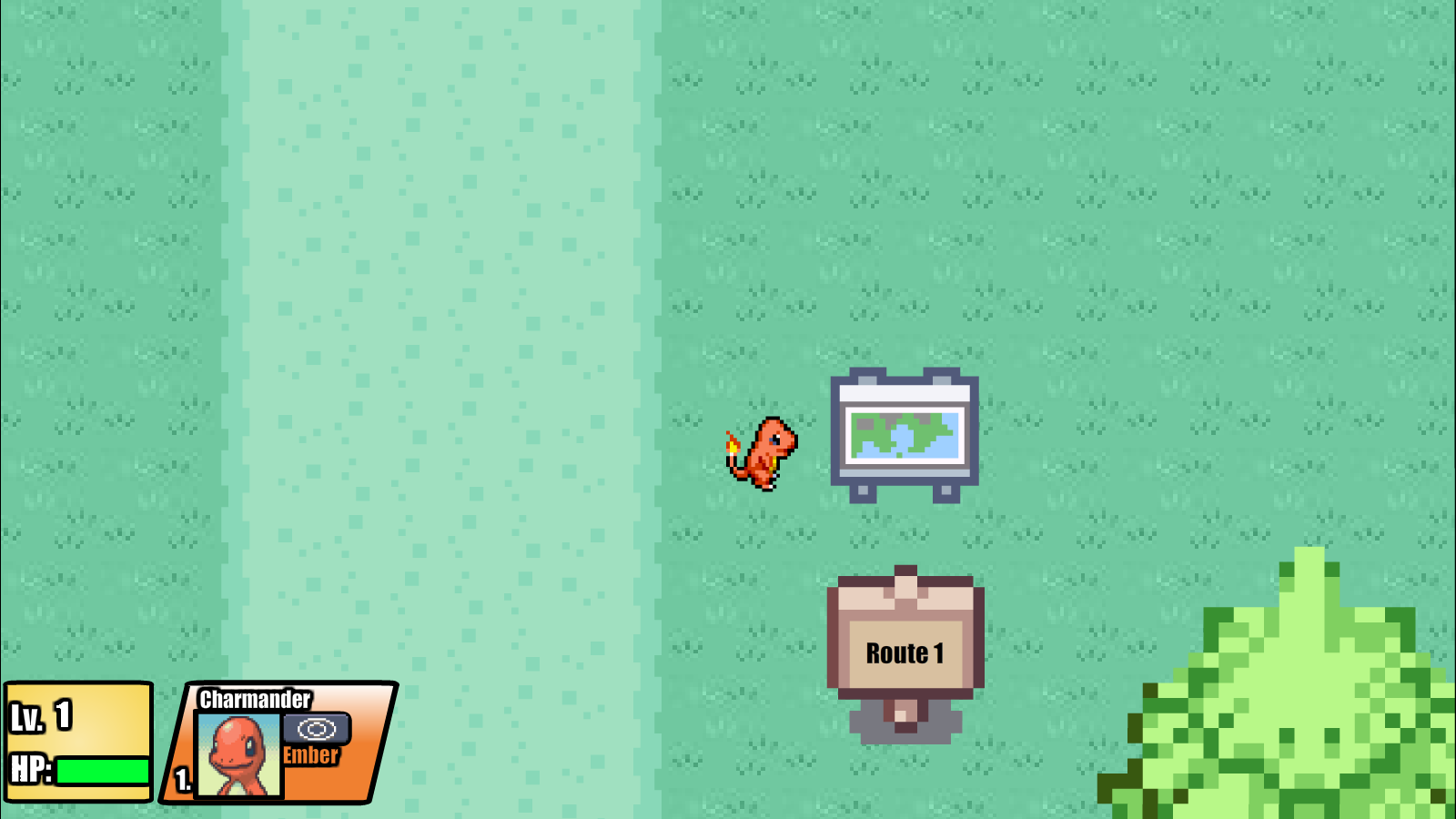 ---
As you can see, several areas are still in development.

---
Catching Pokémon
While walking around different areas, you will come across many wild Pokémon wanting to battle. Use your attacks to get their HP down to zero.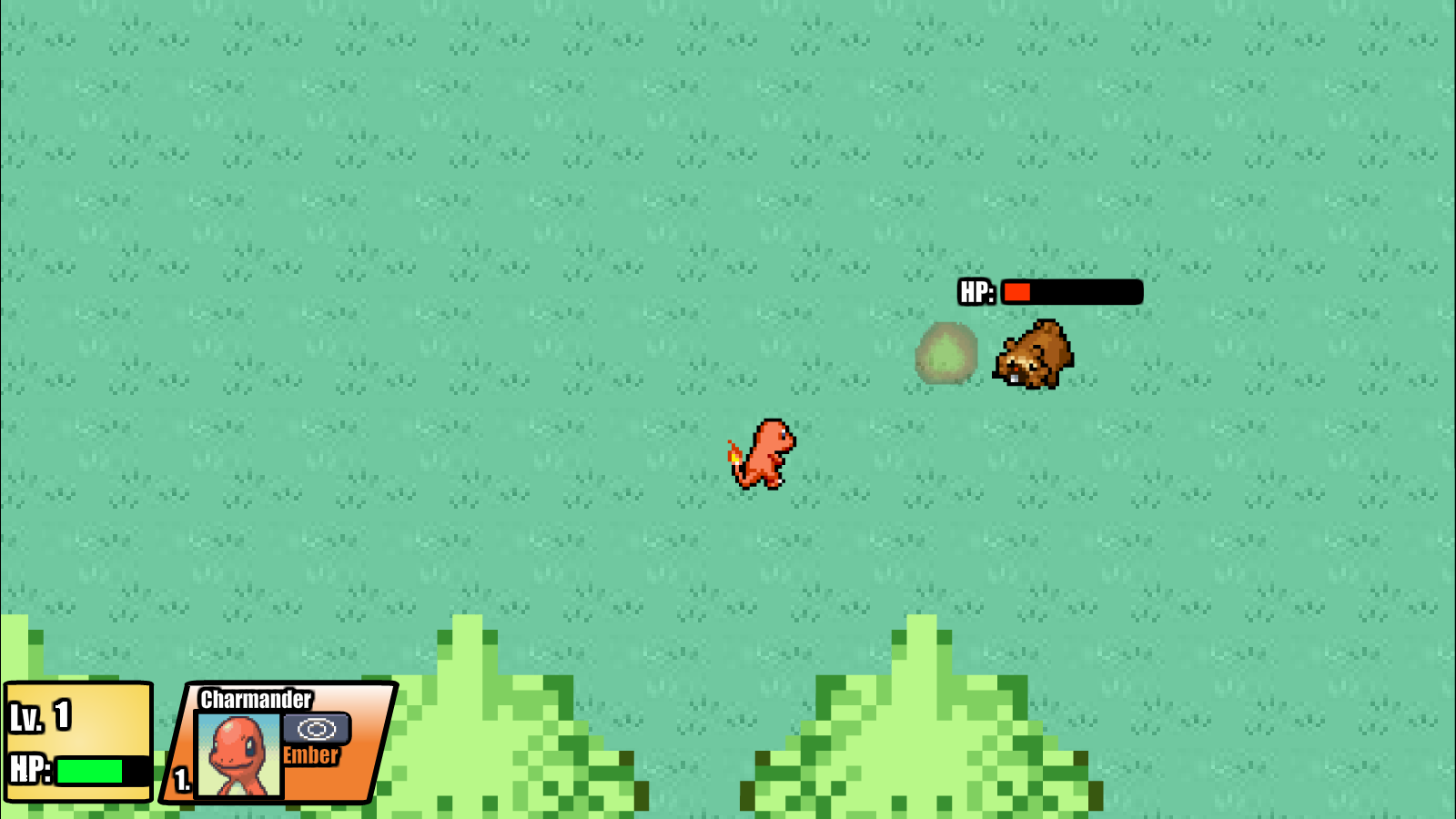 ---
If you're lucky, after fainting, a Poké Ball will appear over your opponent's head. Click this Poké Ball to add the new Pokémon to your party.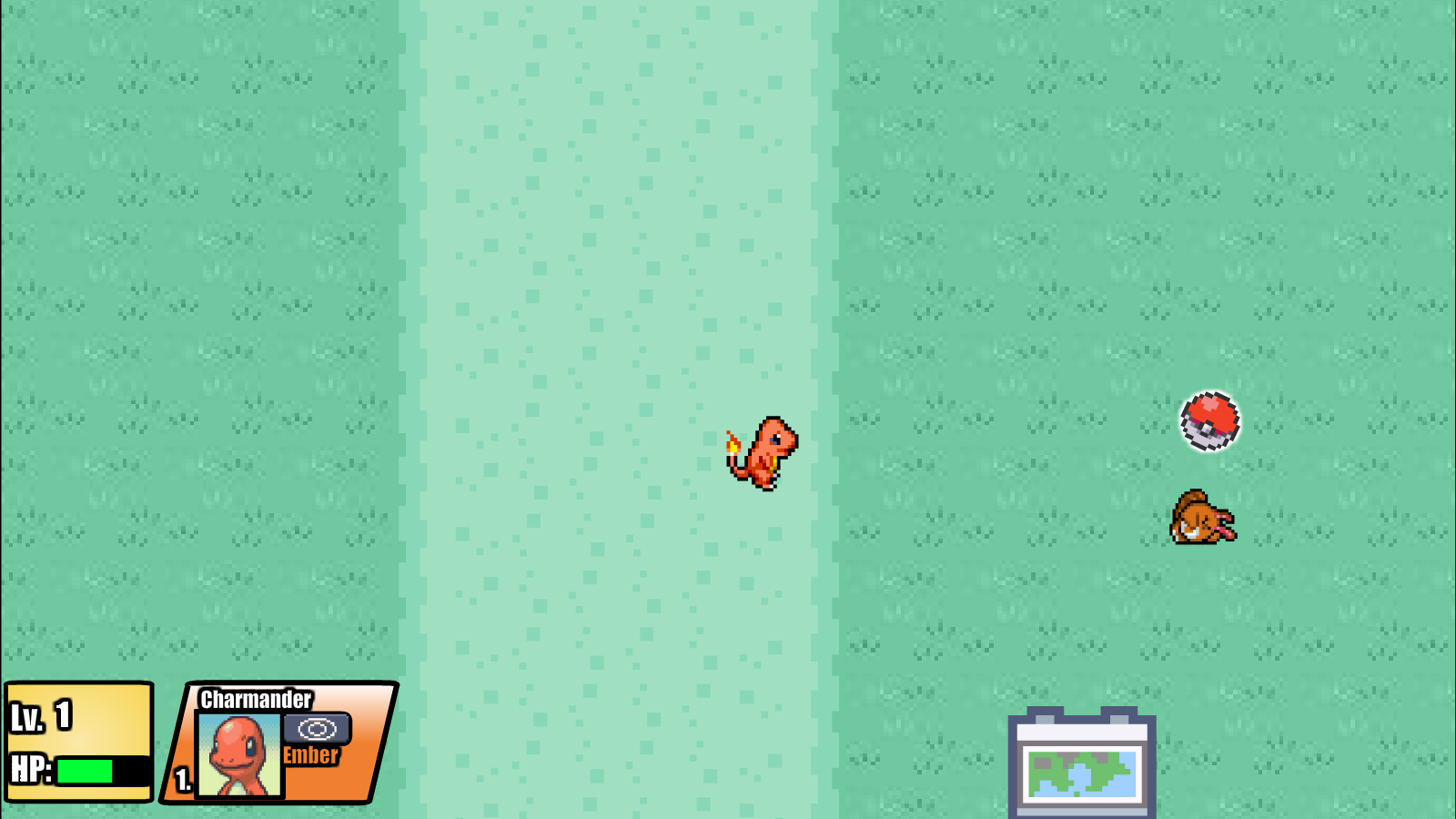 ---
After catching a Pokémon, it will appear on the HUD at the bottom of the screen. To switch to a Pokémon, you can press the corresponding number on your keyboard (1, 2, 3, 4, 5, or 6) or simply click its portrait.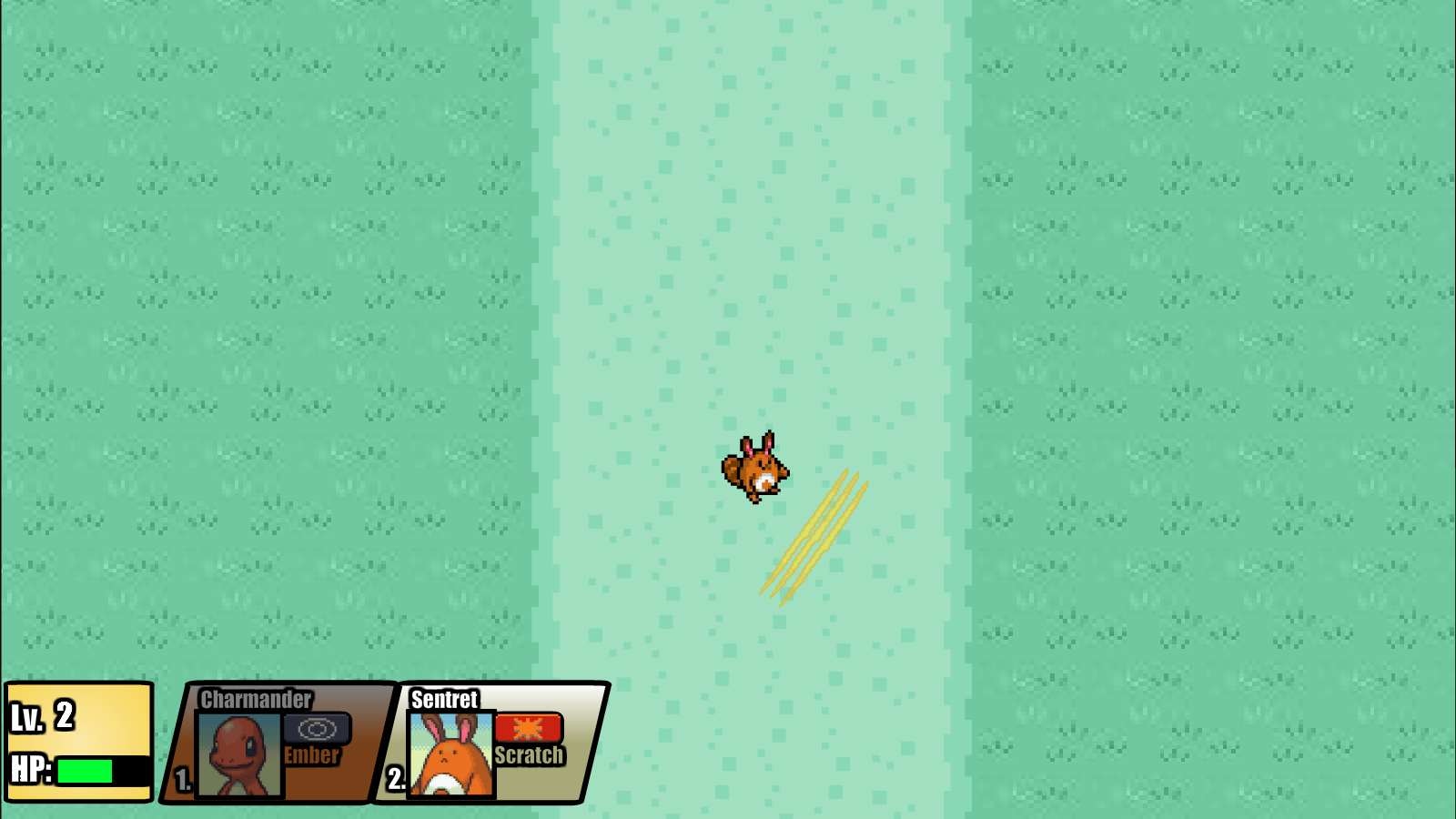 ---
Releasing Pokémon
If your party is full, you won't be able to catch any new members. If you wish to release a Pokémon, simply switch back to your starter Pokémon. Red X's should appear next to all your captured Pokémon.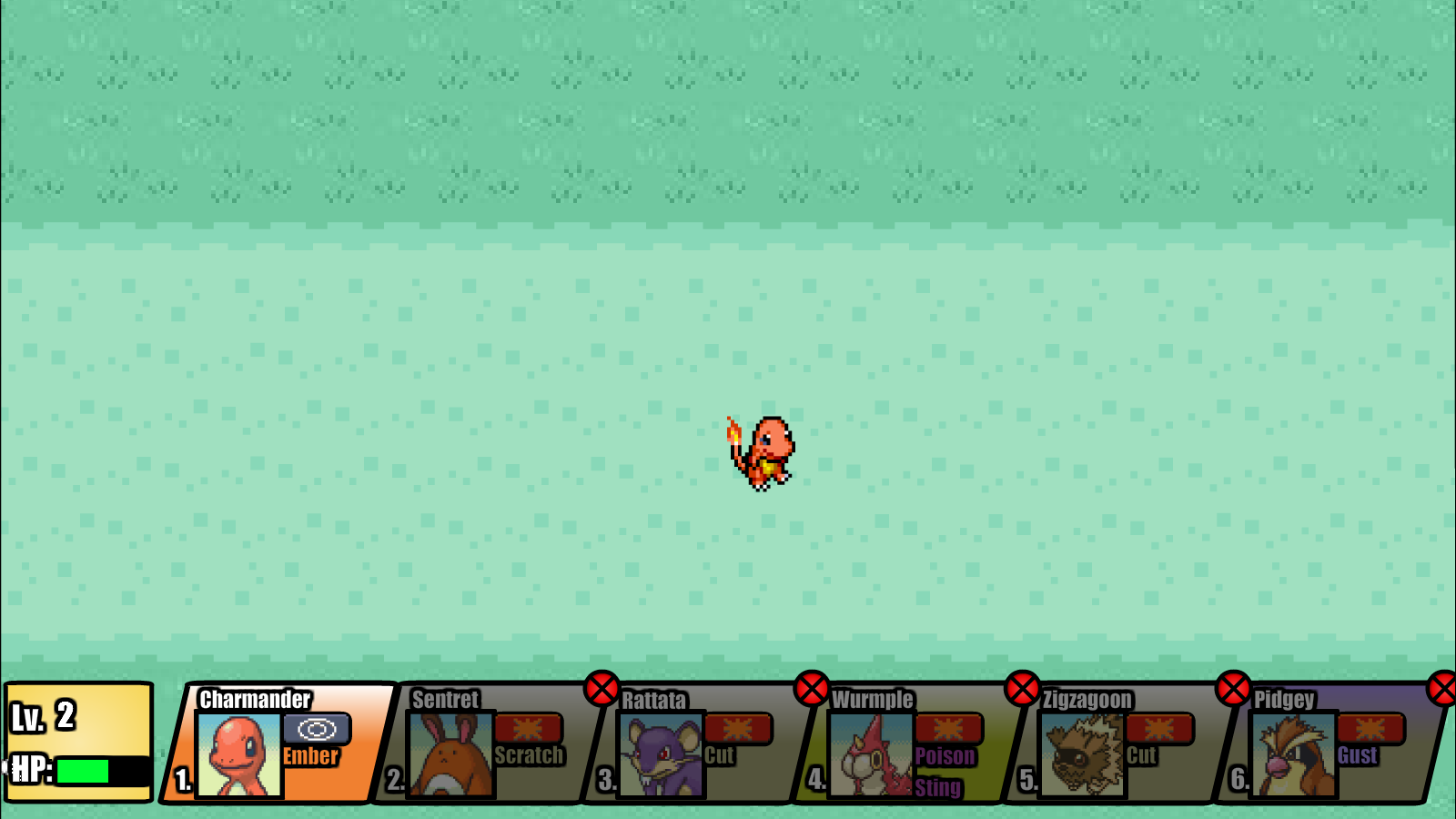 ---
Say we wanted to release Zigzagoon, because he only has Normal-Type attacks, which our team is full of. We just click the red X, and bye-bye Zigzagoon.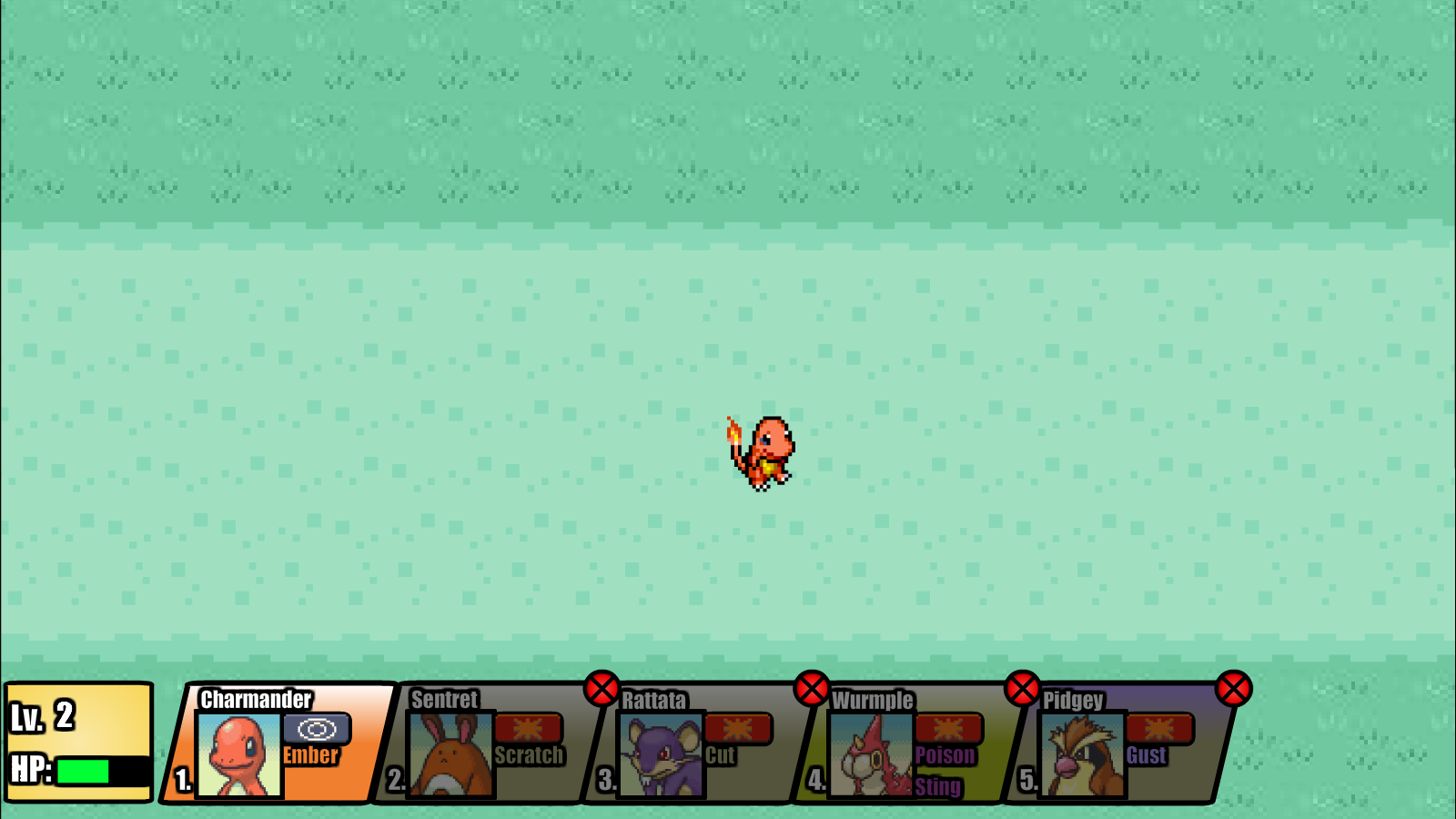 ---
Taking missions and battling boss Pokémon
If you're wondering what to do in this big open world, you should make your way to Apricot City, where you'll meet the Lass. She will give you directions on where to find more powerful boss Pokémon. The goal of the game is to eliminate all boss Pokémon and protect the Campo Region.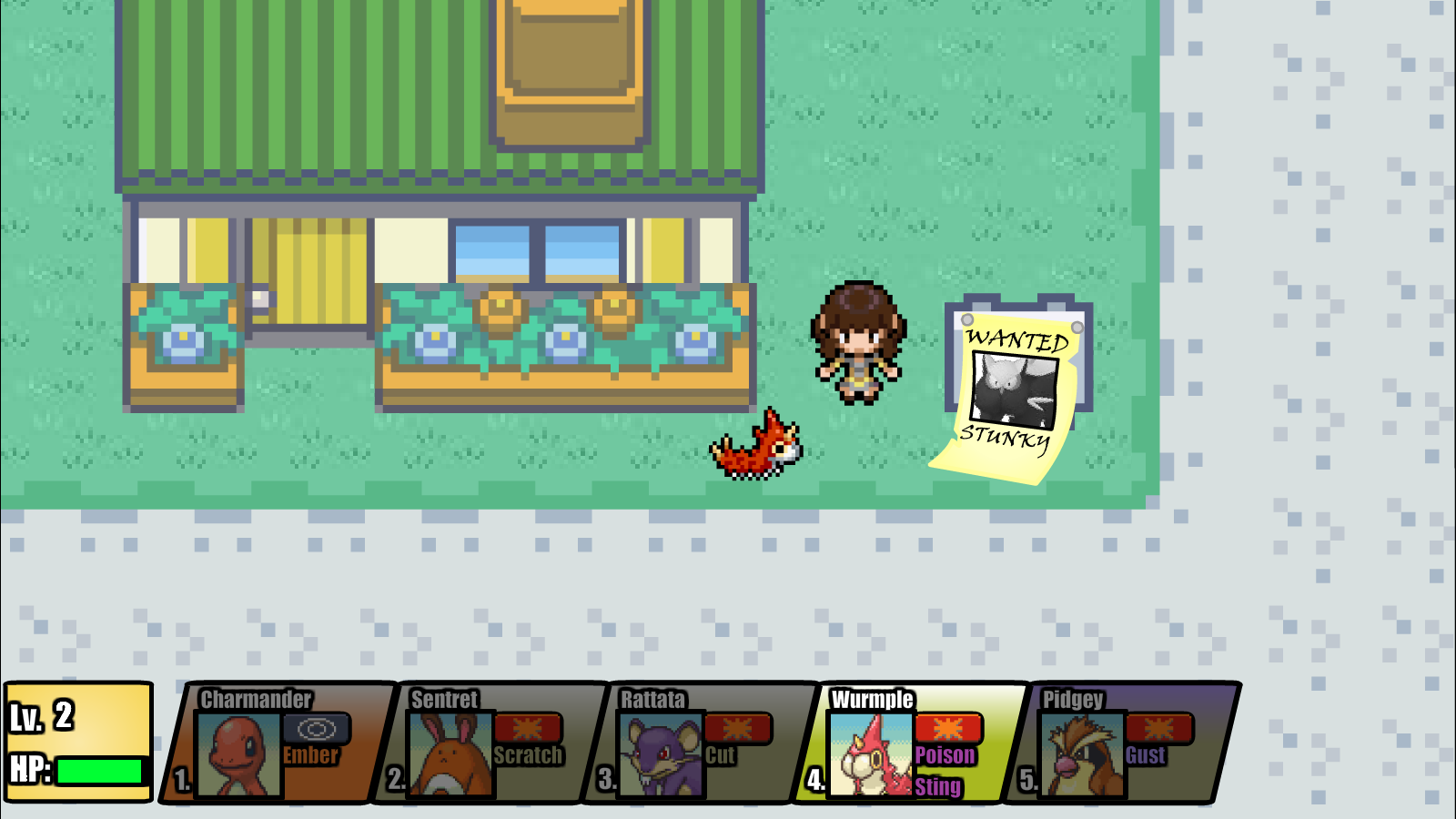 ---
Boss Pokémon always have some sort of extra ability or strength to make them different from other wild encounters. Stunky, for example, has a cloud of poison gas around it that will hurt you if you stay in it. You'll have to find a way to quickly get in, hit Stunky, and get out without taking too much damage!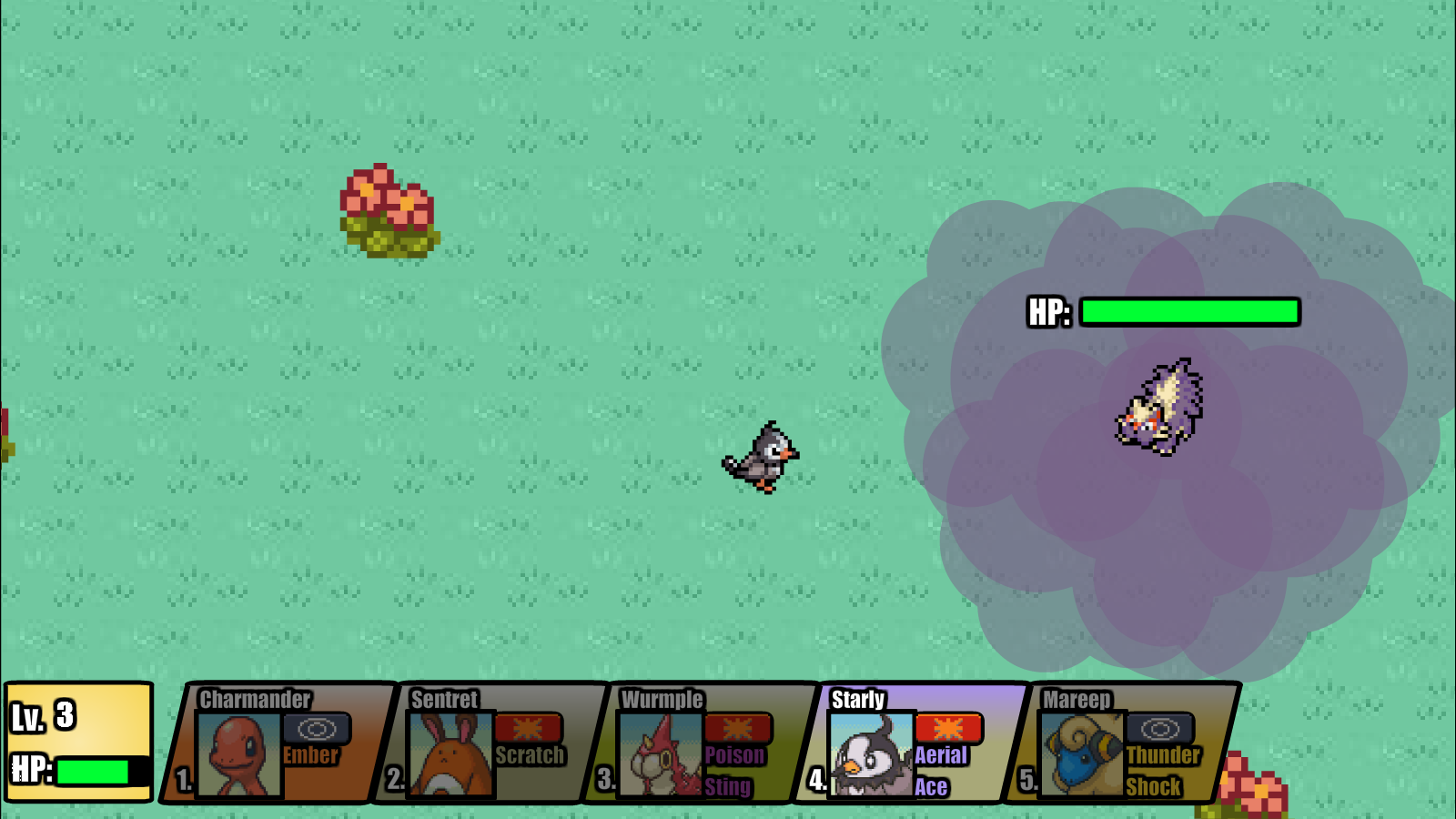 ---
I won't spoil too much about the boss Pokémon in this tutorial. You'll have to play the game yourself to experience them!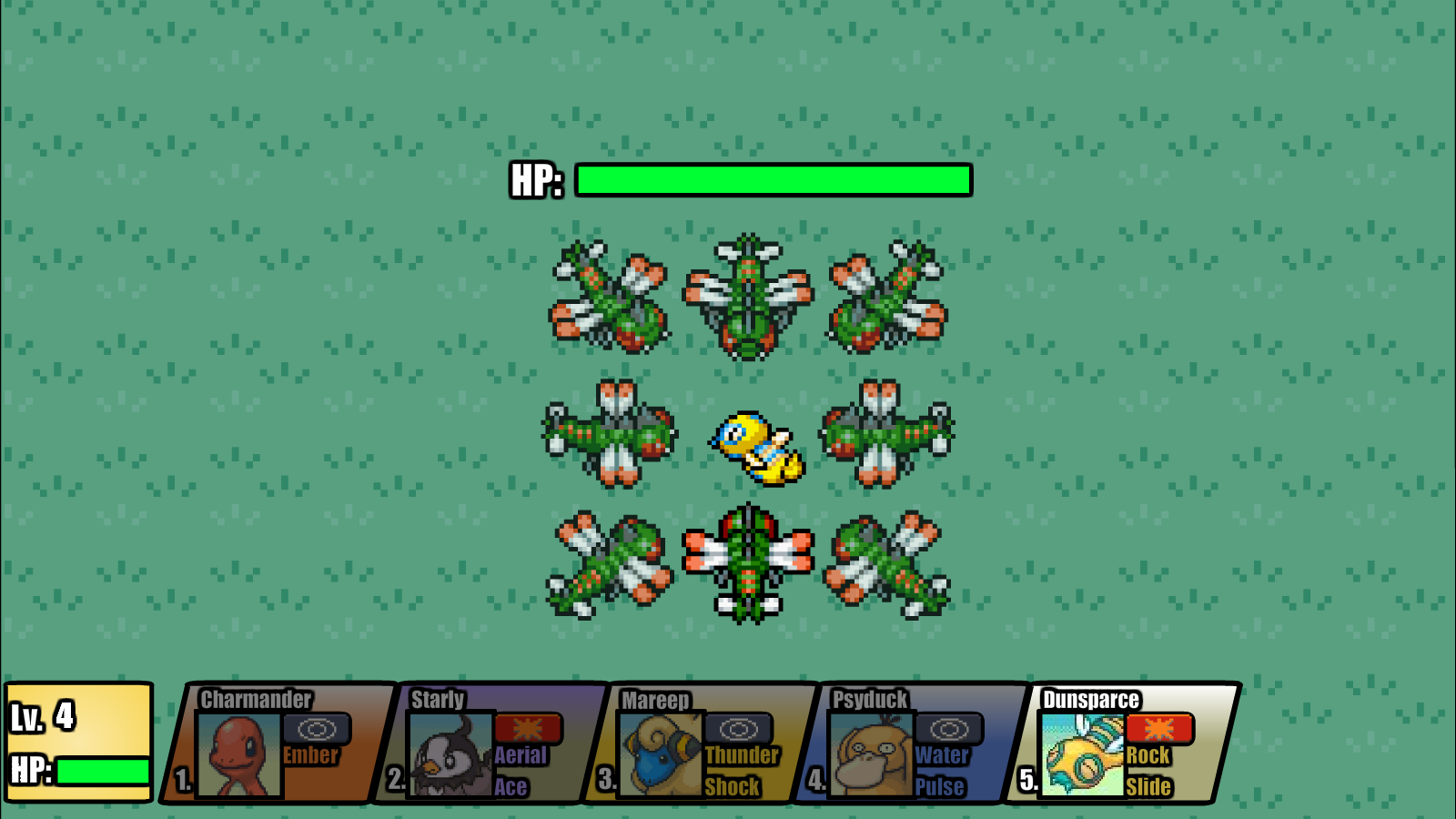 ---
Have fun capturing Pokémon and battling bosses! I hope you enjoy Demo 0.3 of Pokémon Campaign!