Former Electronic Arts developers at PlaySide VR have just announced their debut virtual reality game called ZR: Zombie Riot. The Melbourne-based team knows horror, being formerly associated with EA's Dead Space series, and is looking to create a familiar, accessible and fun zombie shooter exclusively for VR.
To this end, the game requires motion control via the Oculus Touch controllers. You can pick up, interact with, and utilise just about any object in the environment as a weapon. This includes saucepans, bottles (which you can smash on a table edge to create a jagged stabbing weapon) along with more traditional firearms found lying around the house you're defending.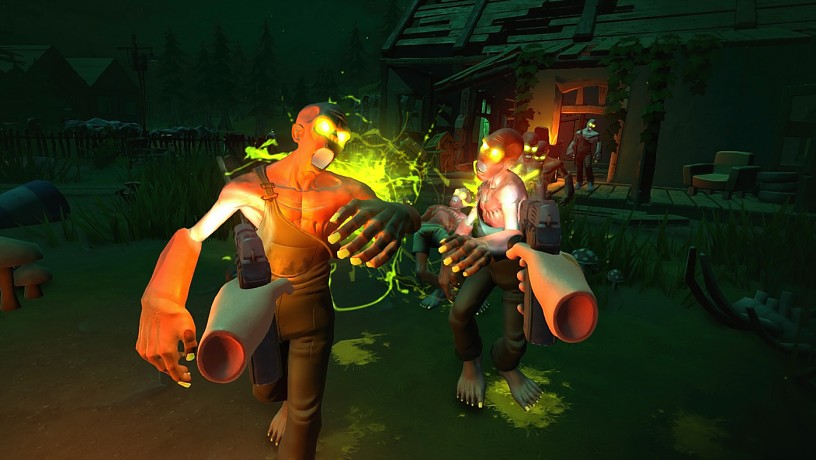 That's not all, however - the game features a "live" crafting system in which you can combine objects to create new weapons. This isn't done in a menu, or at a crafting table, but in real-time with motion control interactions. The developer provides the example of turning a teddy bear toy into a molotov cocktail, or turning a machete into a spear. You'll need to do so to survive the wave-based zombie horde.
ZR: Zombie Riot is aiming for release in Q3 of this year, though it will of course be after the Oculus Touch is available, as the game is currently using the control method exclusively. There's no word yet on whether PlaySide VR intends to allow other motion controllers, like those of the HTC Vive and PlayStation VR, to be supported - but this is one VR game we'd like to see on as many systems as possible.