Hello
Until this article we have been showing content about the level or overall game. But now, following last article both playable character and weapon have the concepts ready.
---
Playable Character
sketchs
The idea behind the character was to have a feeling that was fast, light and powerful. There are some details that help understand it, the metal parts for powerful, a female body for light and the cape to have a visual queue that the character has fast movement.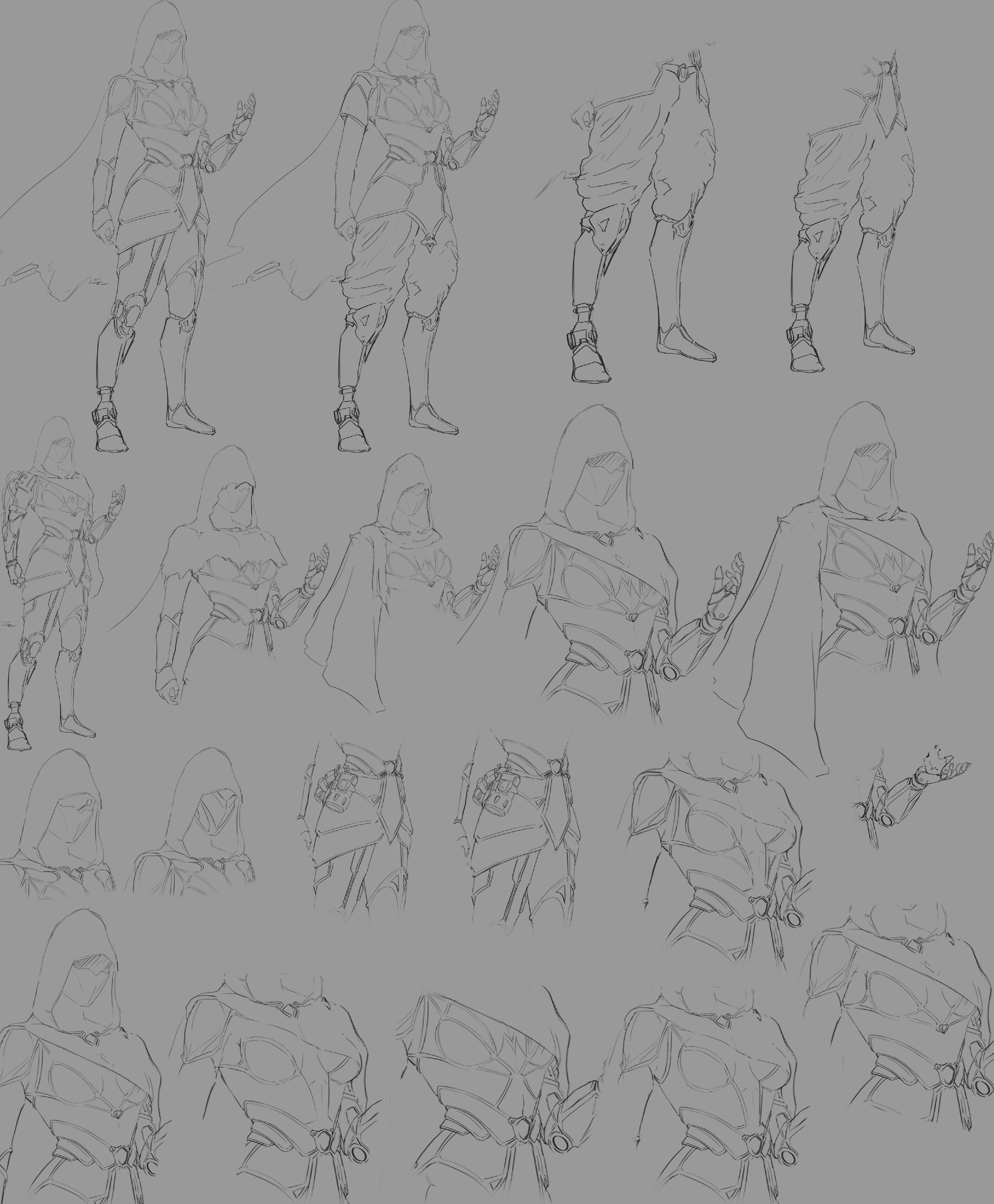 ---
Color studies
As the overall color of the game can be both shades of green and orange, in order to have a simple color scheme (with few different colors) in the overall game, the character would adopt the the same color concept.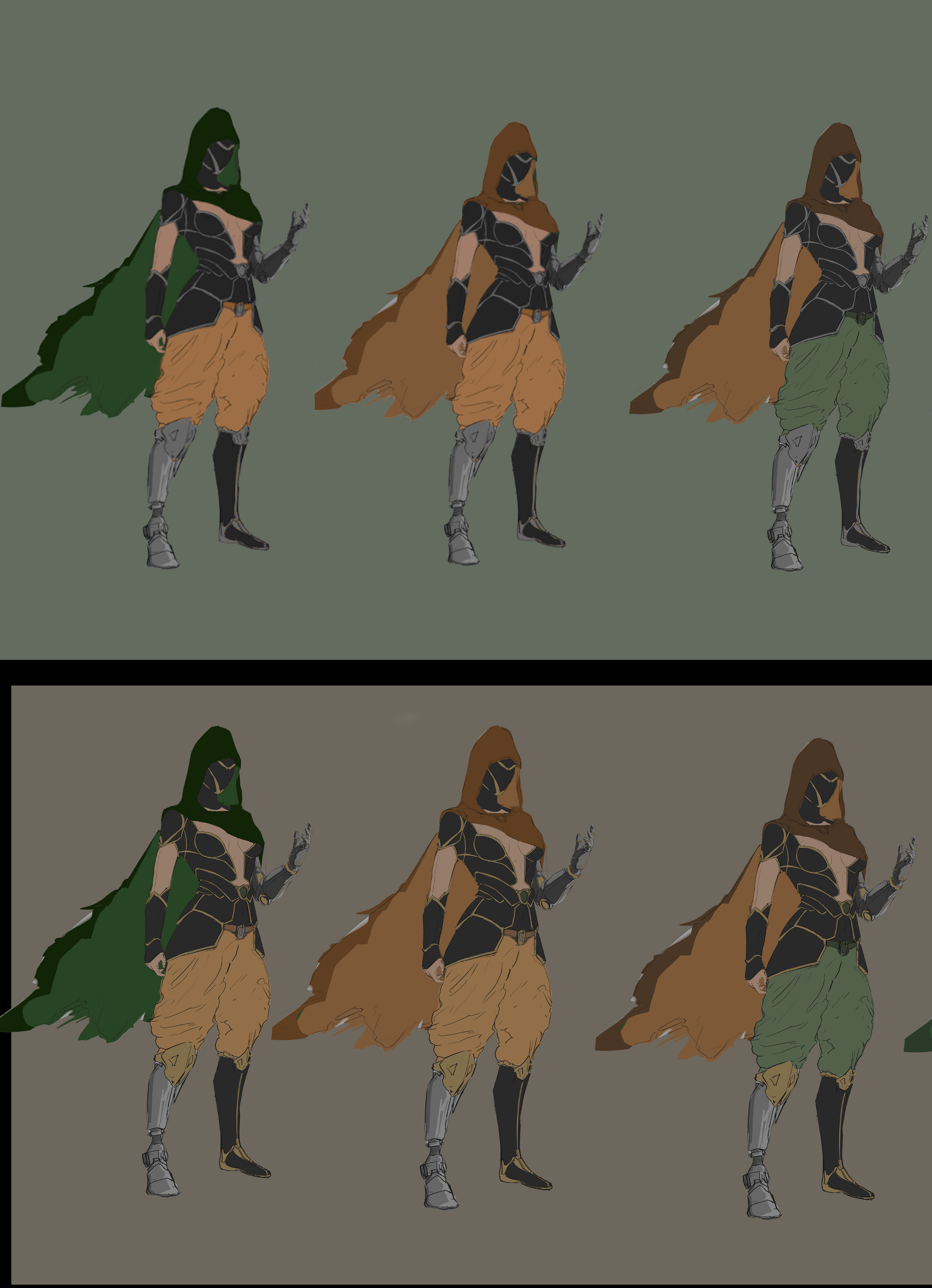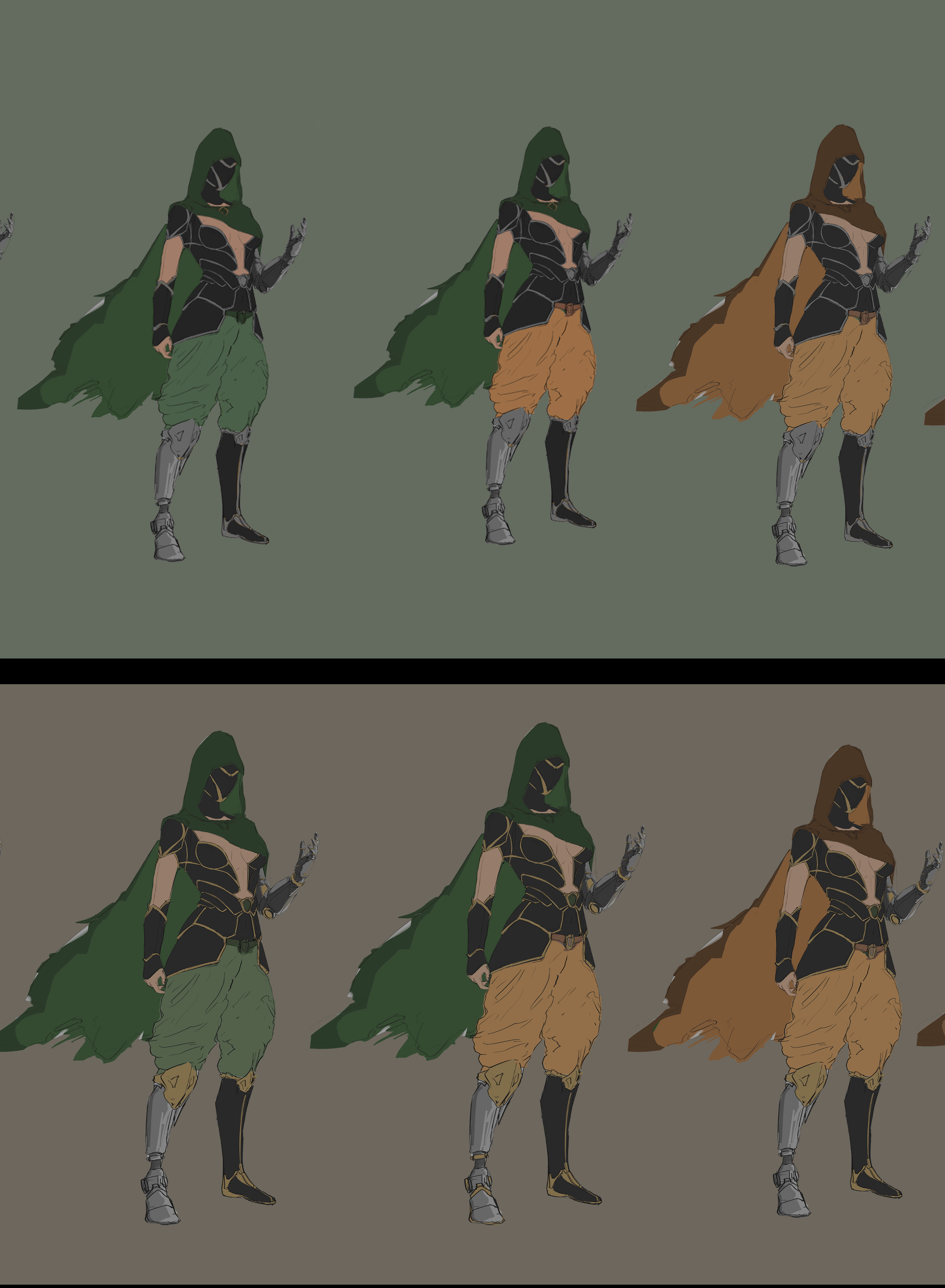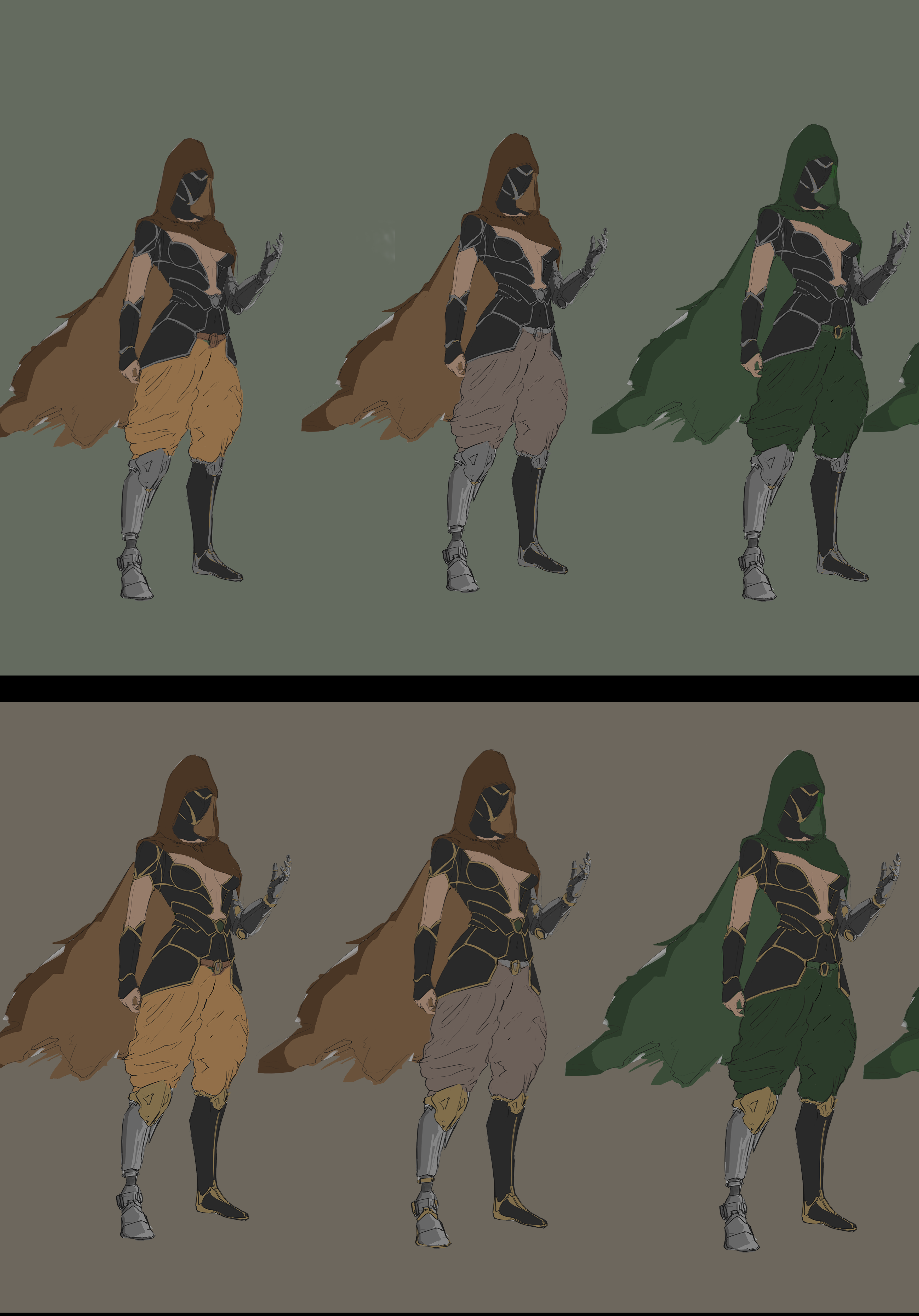 ---
Concept
And so, the concept, where everything character related will be based from now on.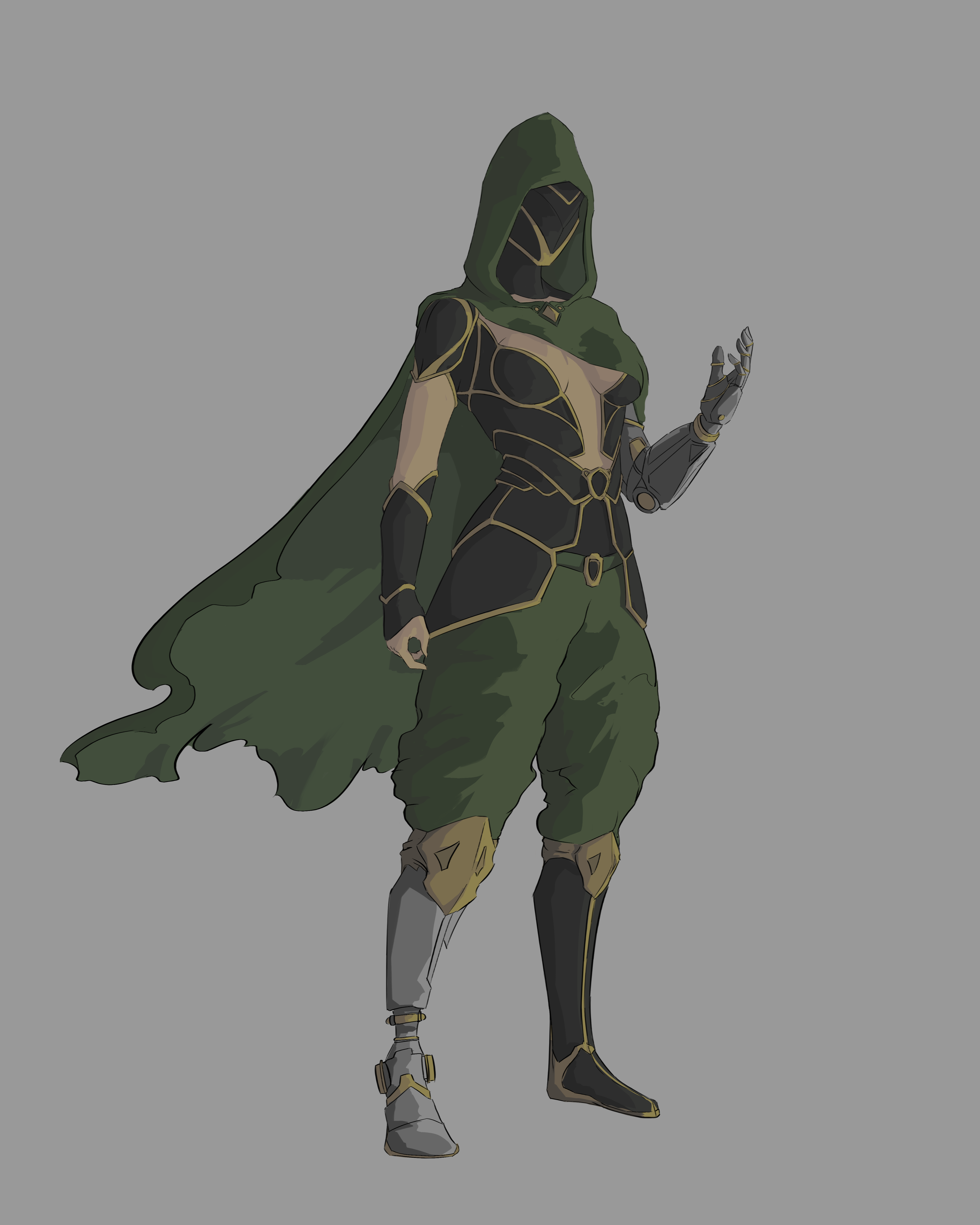 ---
Weapon

Sketches
For the weapon the main idea was to have it shot 2 times before reload, much like a shotgun but with different aesthetics, like a repeater carbine. Maintaining the powerful feeling various sketches were made until one was of the team liking.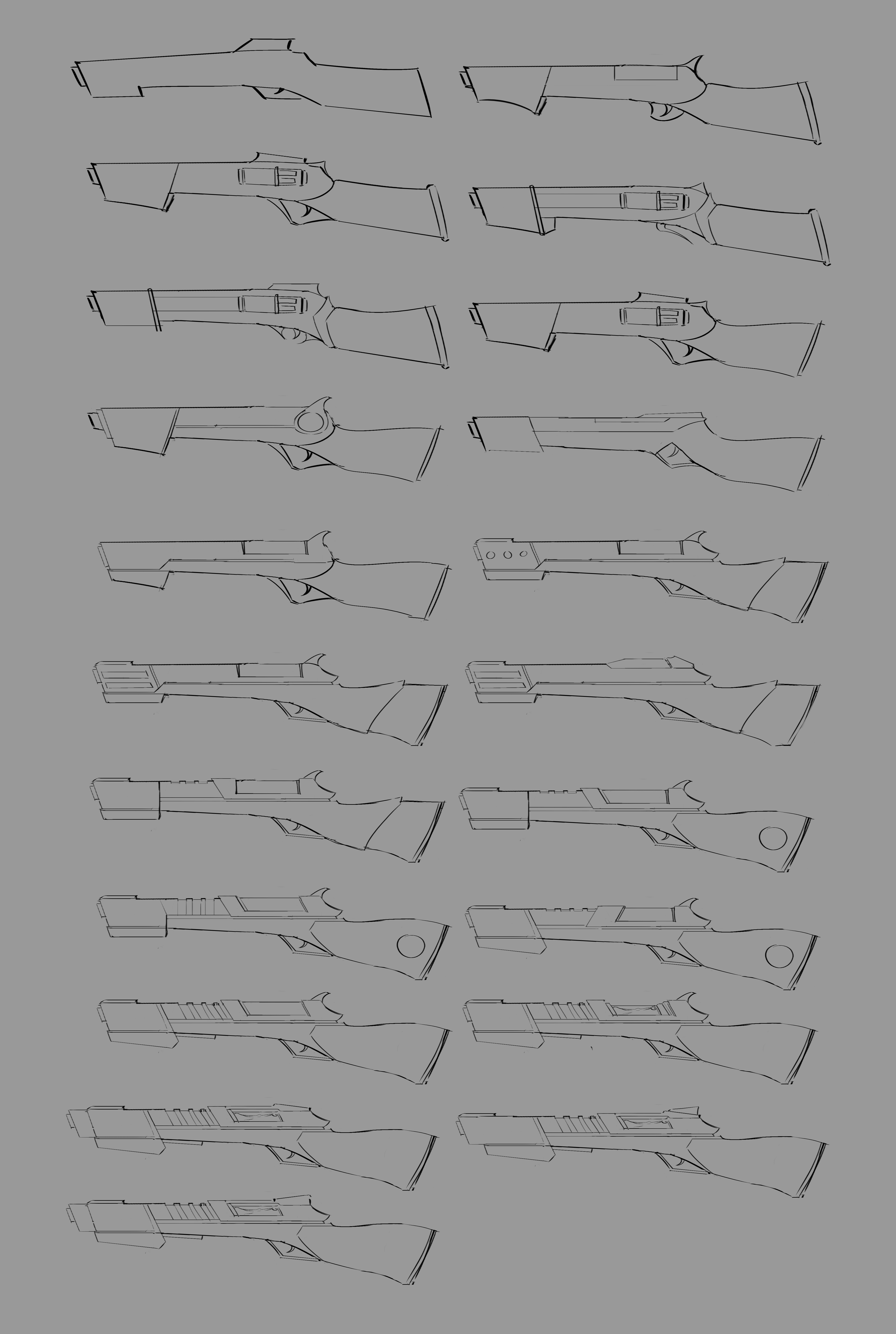 ---
1st Person View
To better understand its dimentions

---
Concept
Clean and powerful. Later during the 3D modulation some details might be added in order to make it more character owned.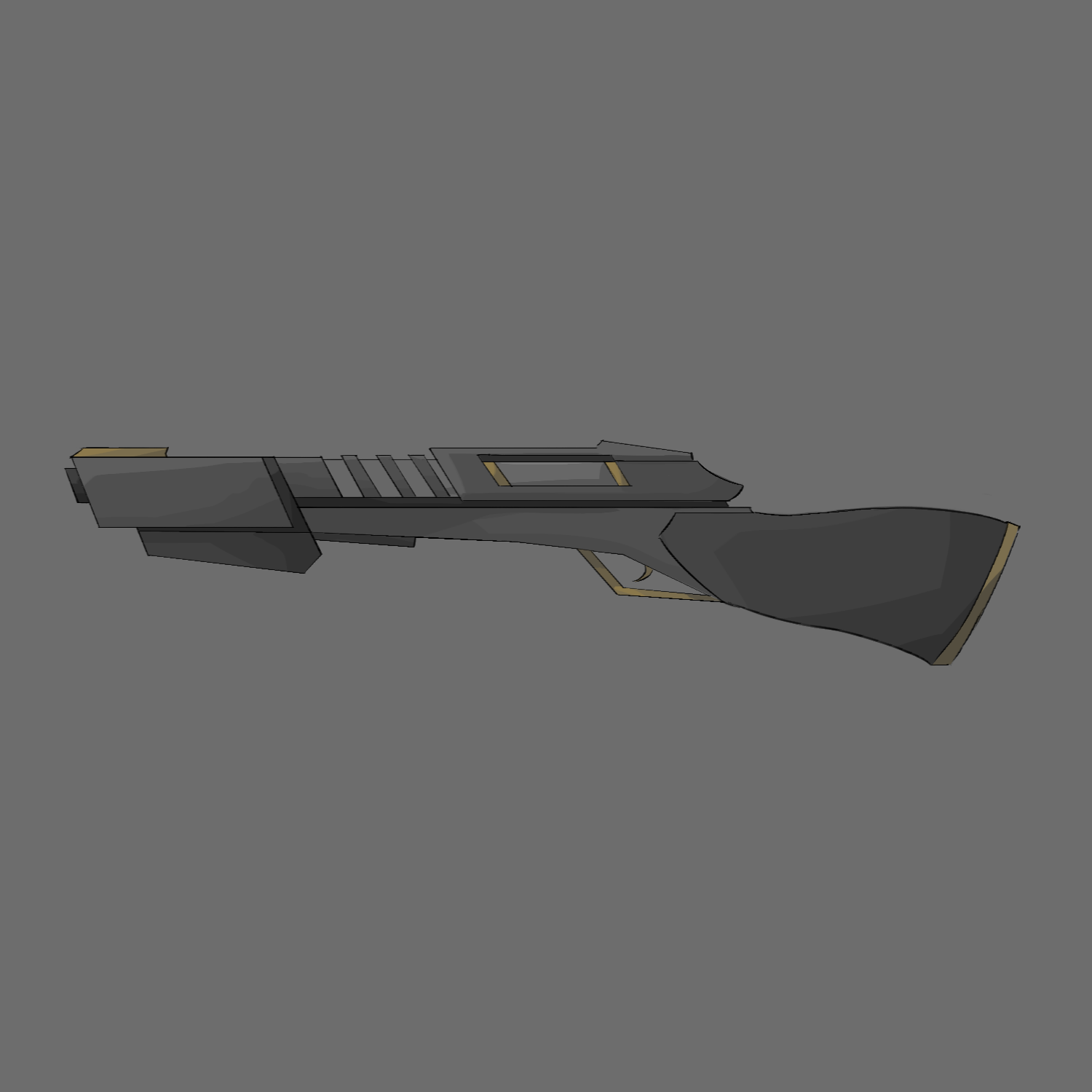 ---
For now this is everything we got about art, but more is in the works so keep visiting :)


So far it is all.
Hope to see you next time.
Zapowa Games Team!