Firstly, it's my birthday, secondly, in case you didn't notice: the first standalone demo of Retroninjacyberassassin is here! Doom2.wad no longer required
also runs on Delta touch as the only IWAD!
So what else is new in v0.0.0.2? New level, with (simple) objectives and an explanation screen before the level starts!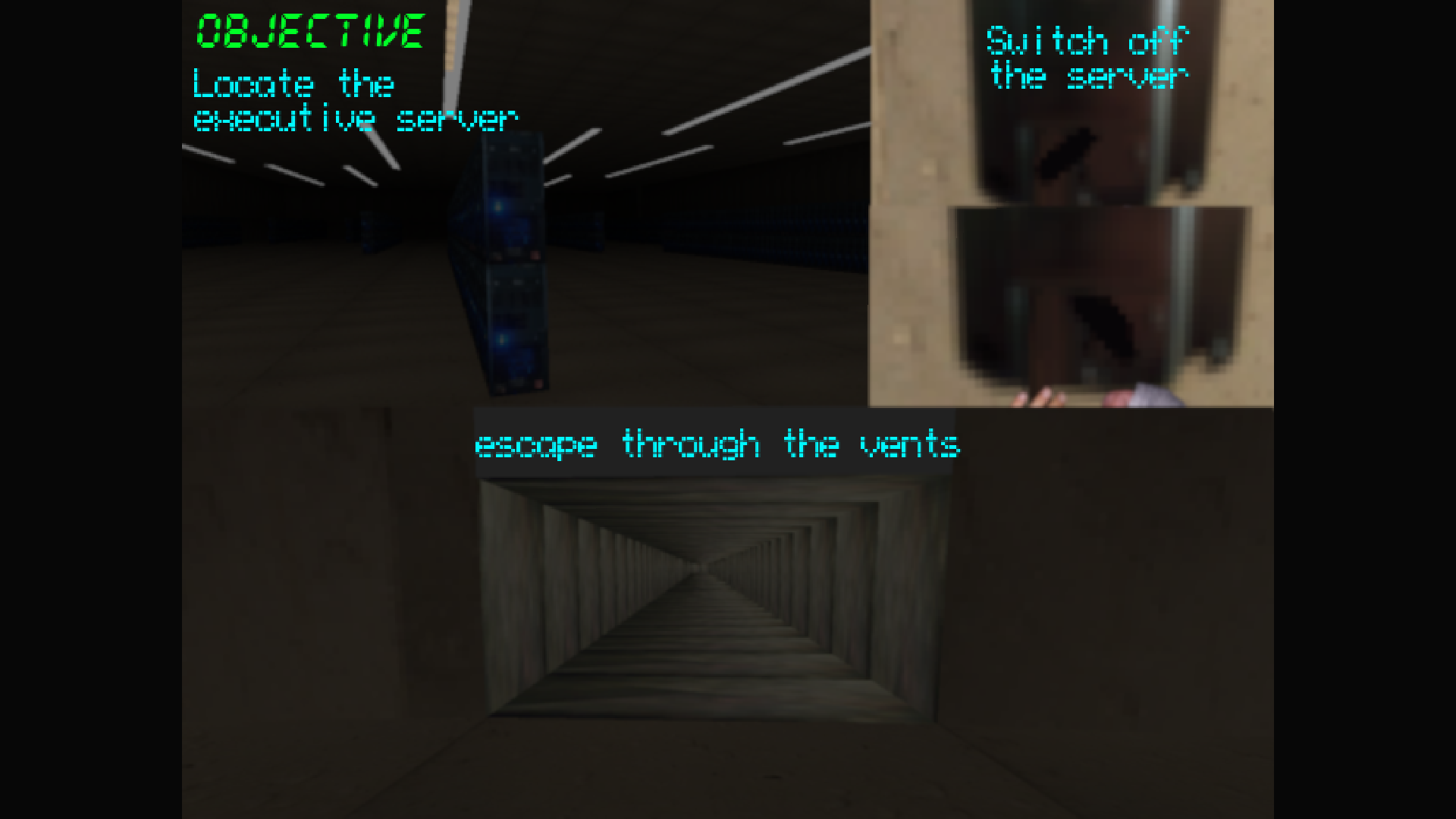 New Item:

Sometimes appears in:

And may grant you temporary invincibility and deflect ninja stars

Things I probably did not explain enough before:
Alternate melee attacks can be used (with the right mouse button if using the included .ini), melee attacks and weapons all have alternates; a kick for the cyberpunch, elbowing for the hashishin, and a devastating jab with the wrench: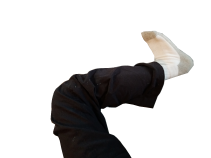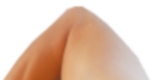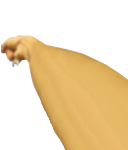 A wrench can only be obtained from a janitor, as is true of the restroom key: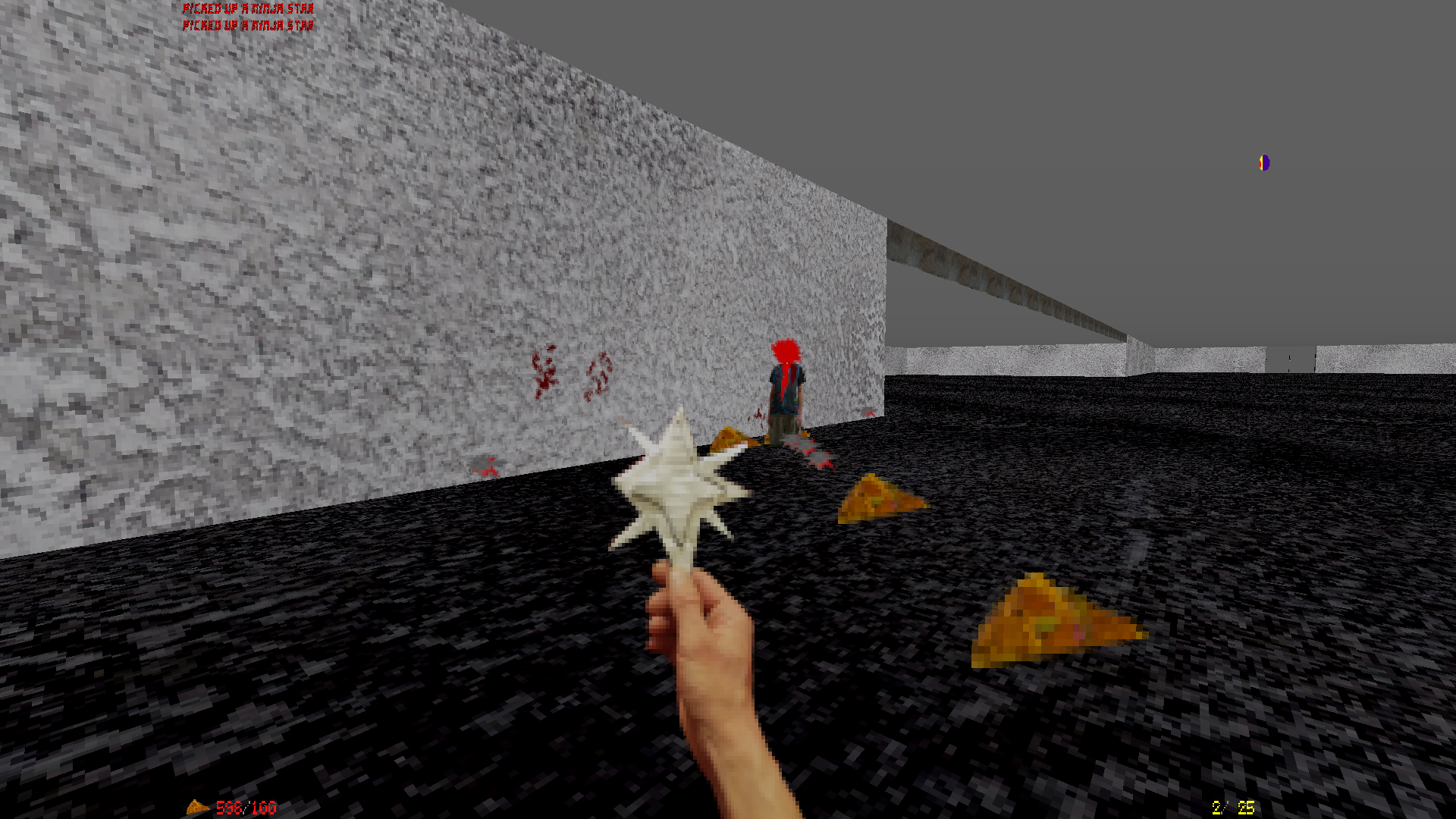 He'll also drop two large pizzas, so you may wanna get 'im!
Break things! When you need health, or if you get extra lucky perhaps a key that potentially averts combat! All sprite assets are destructible! (The TV will not give loot however)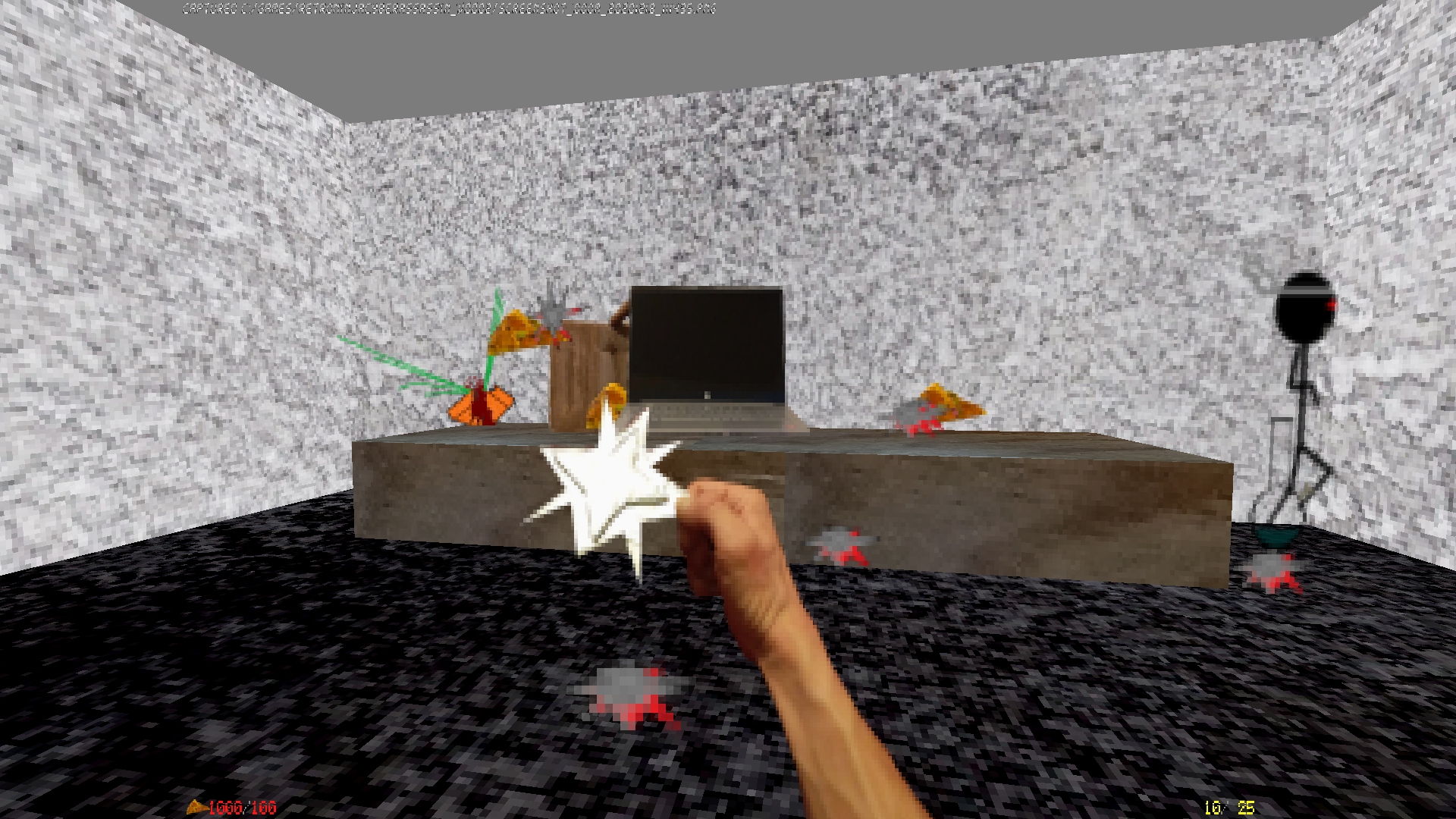 Level 3 tips:
The first ninja(s) you encounter on level 3 before the restrooms are allies, do not kill them as they can be very helpful! (They cannot be killed on easier difficulties)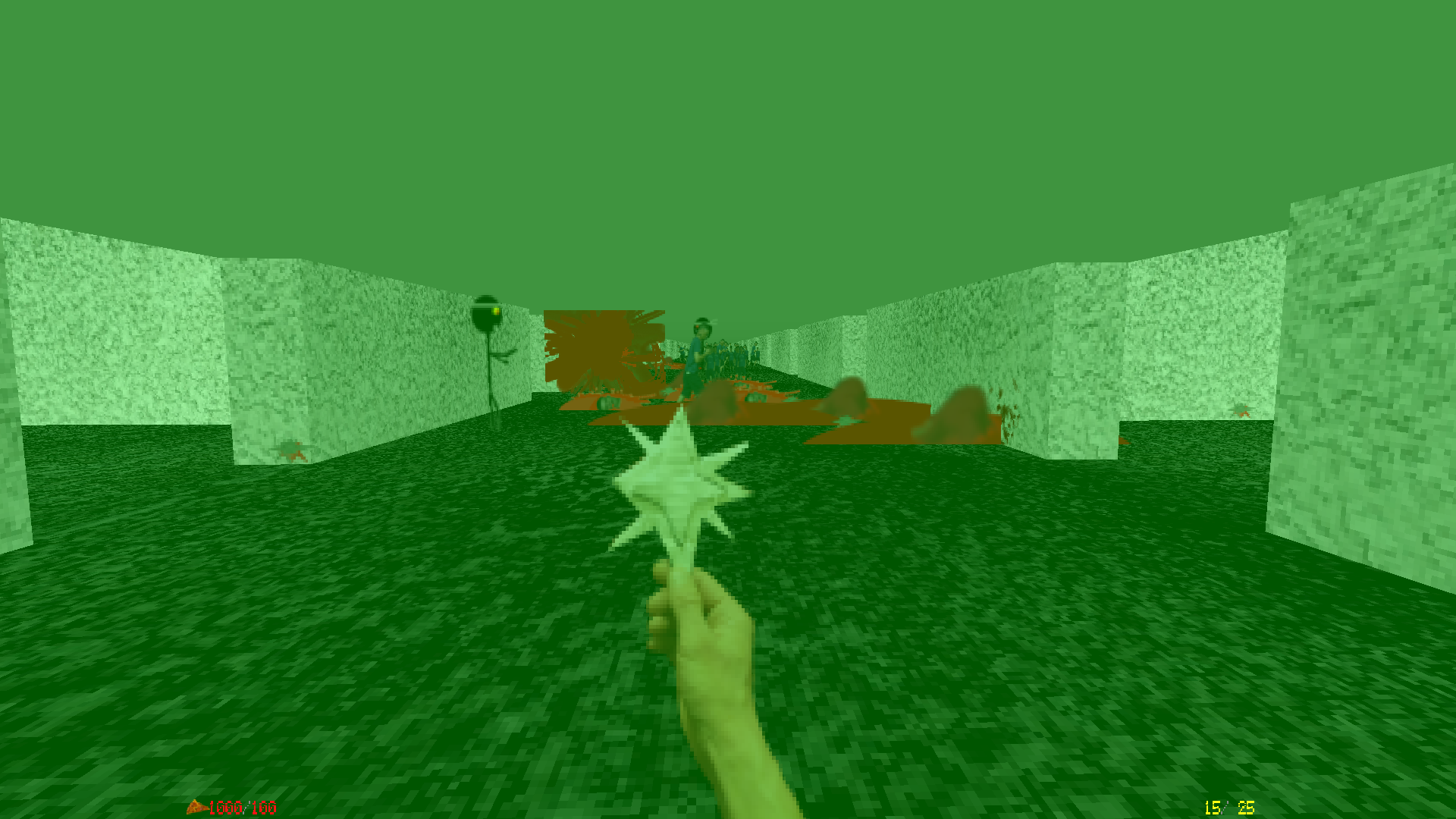 Kill the janitor on the top floor for the restroom key, then kill the guard in the restroom to get a key to a loot-filled shortcut!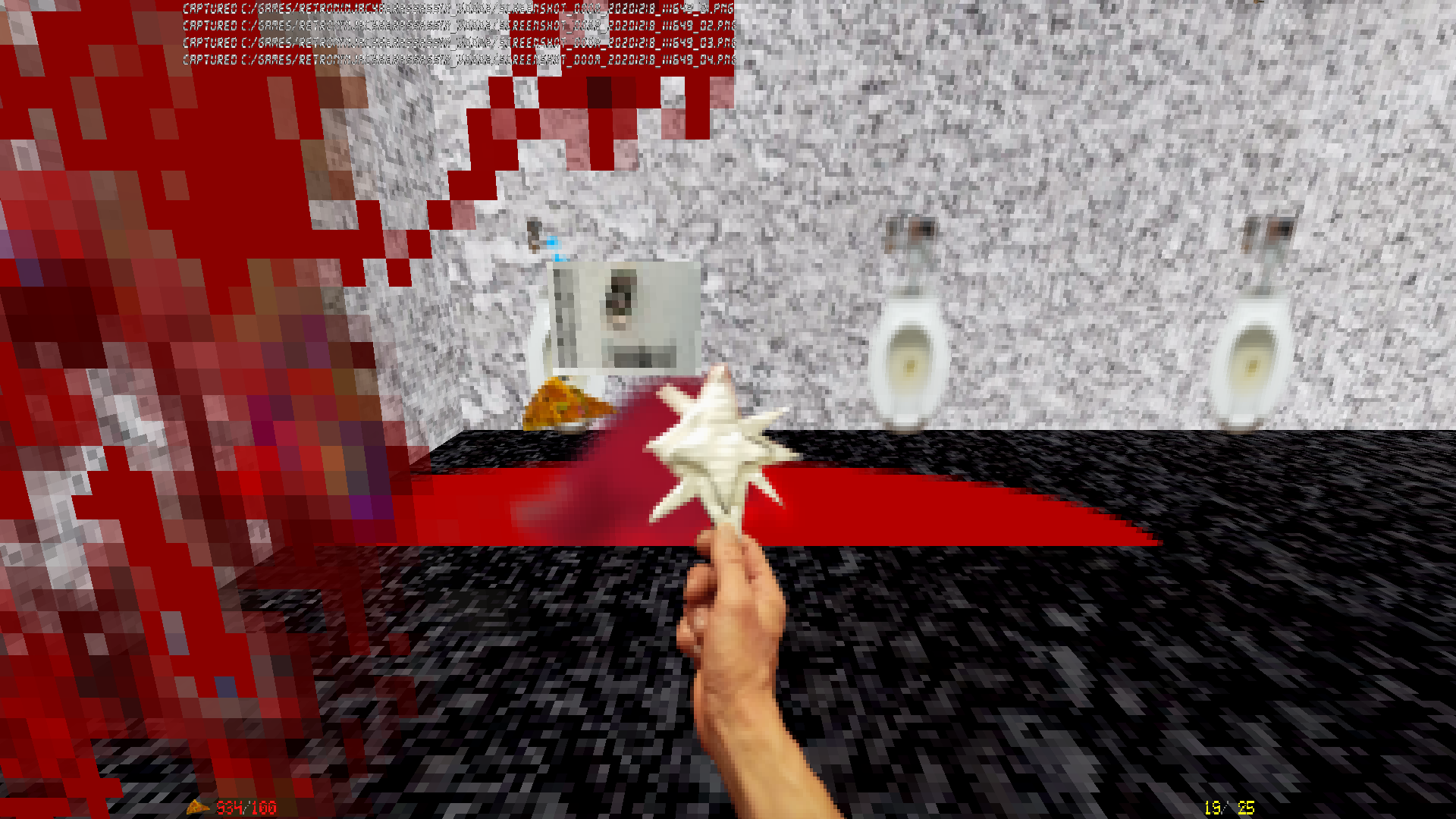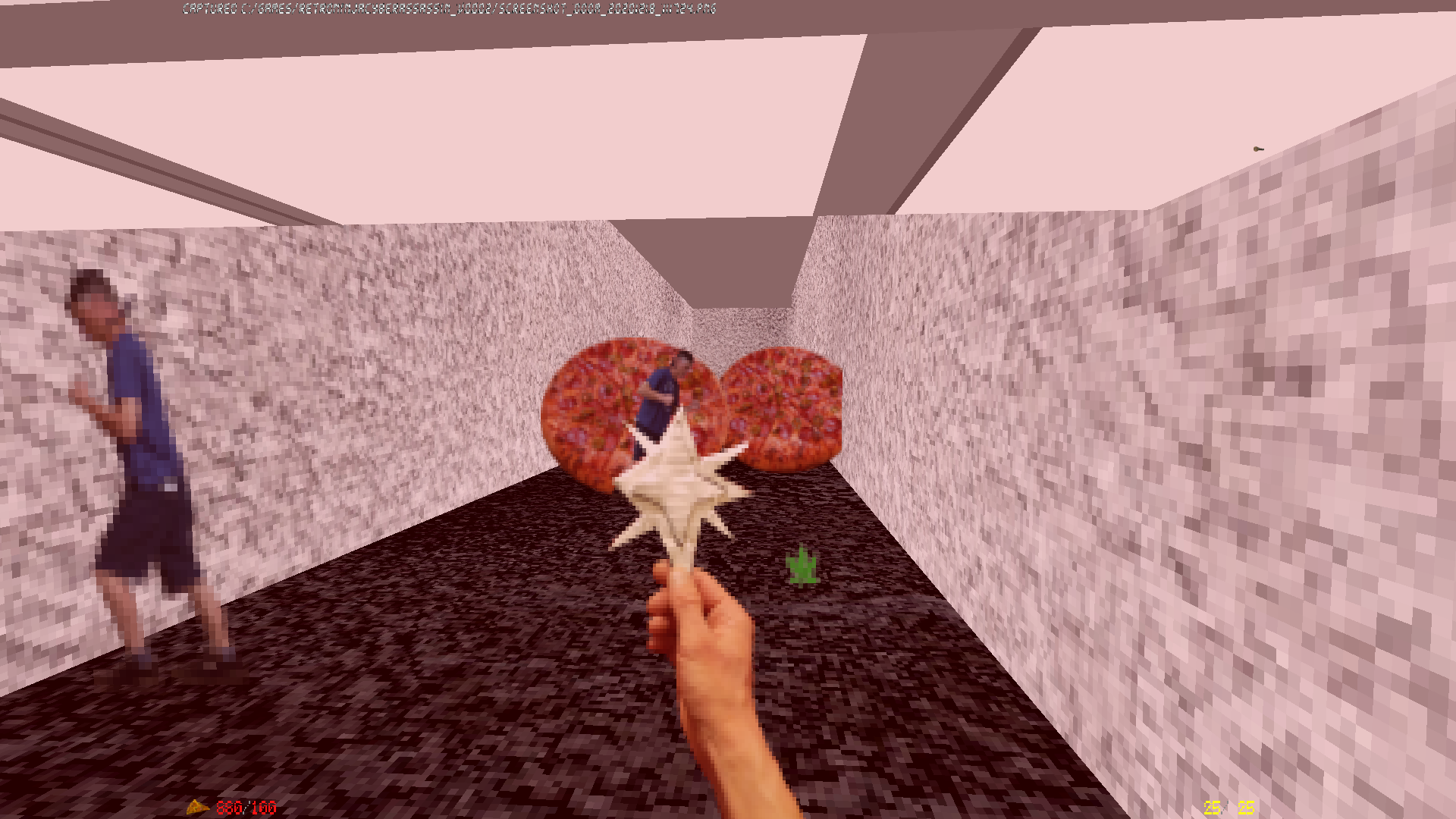 I've noticed most Doom engine games include GZDoom, I, rather, used Zandronum 3.0. It's what I've used for almost all of my personal testing, including on Delta touch. You are welcome to use the IWAD with any other source port you wish, however I cannot guarantee there won't be error messages or unforeseen bugs. I strongly encourage mods and maps for this game! I would recommend using Slade 3 for editing, and perhaps GZDoom Builder if you're looking to edit the finer details of your map.
For even more info on this project please see the page for the Doom II mod.
For v0.0.0.3 I will have three new NPC types, 2 new levels, and one new enemy!
Feedback is welcome and appreciated!
Discord: An00bus#4956
Email: nafets1218@gmail.com