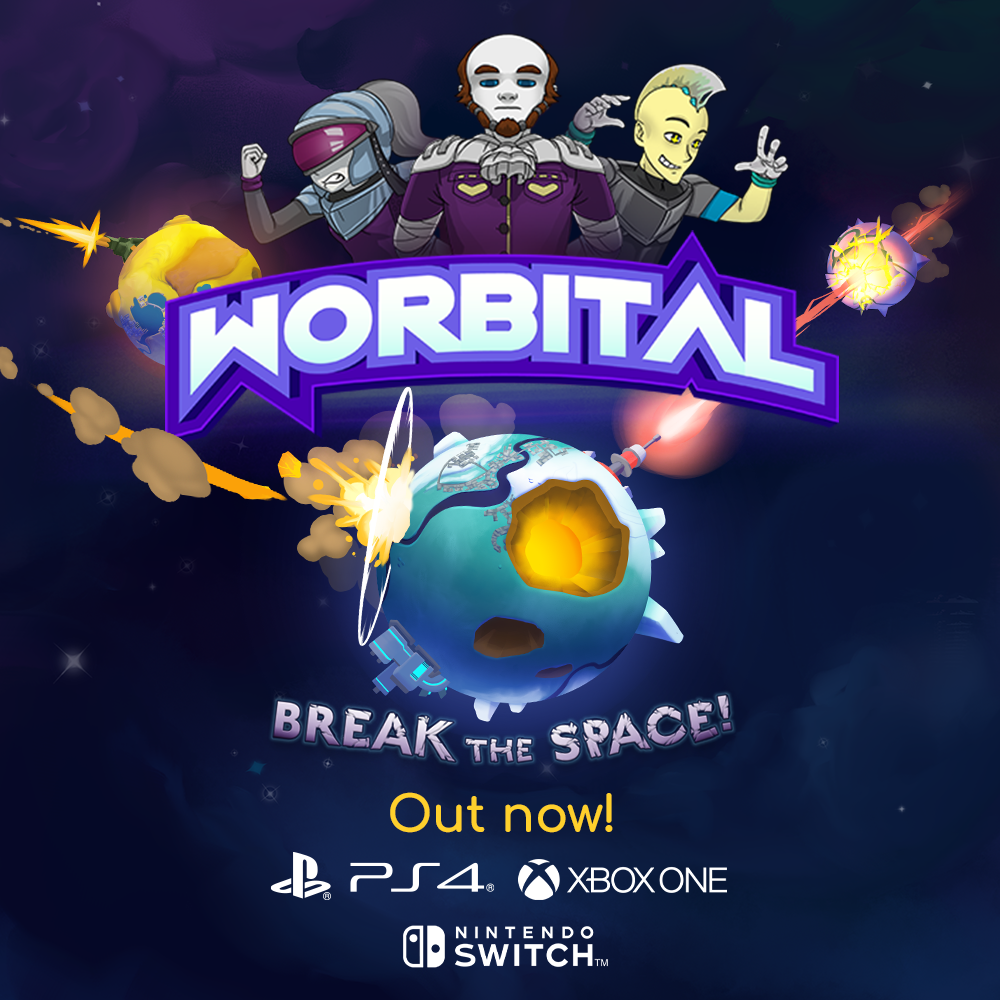 Jubilation! Worbital is now available for PS4, Xbox One and Nintendo Switch. At the moment, cross-platform multiplayer works for PC and Switch players.

Earlier this week, we released an update for the PC version, including some new weapons and fixes. Right now, Worbital is available to play for free on Steam, until October 20th 1:00pm PT.
There are a lot of new players joining Worbital this weekend and we're thrilled to welcome all of you! Our official Discord server is open for everyone looking for a match or just to chat about Worbital, life, and stuff…
Come on in: Discord.gg

You can also follow us on Twitter, Facebook or Instagram.
Happy blasting!