New Direction
As hinted in our last post, we are tanking this game in a new direction due to the exit of two members of the team, with the workforce cut in half we can no longer deliver the product we intended therefore we spent the past few weeks brainstorming on how should we proceed and what to change.
To summarize, the game will transition to a hack and slash where the player now instead of collecting items for the witch simply needs to clear each dungeon of enemies so that the witch can expand her territory. We will keep the aesthetic with 2d characters in a 3D environment since that is our main selling point for this game.
---
UI
The UI will suffered minor alterations as of now with the timer being more noticeable and the removal of the inventory since we are dropping the crafting and items completely. Now enemies also have health bars to more easily track the damage.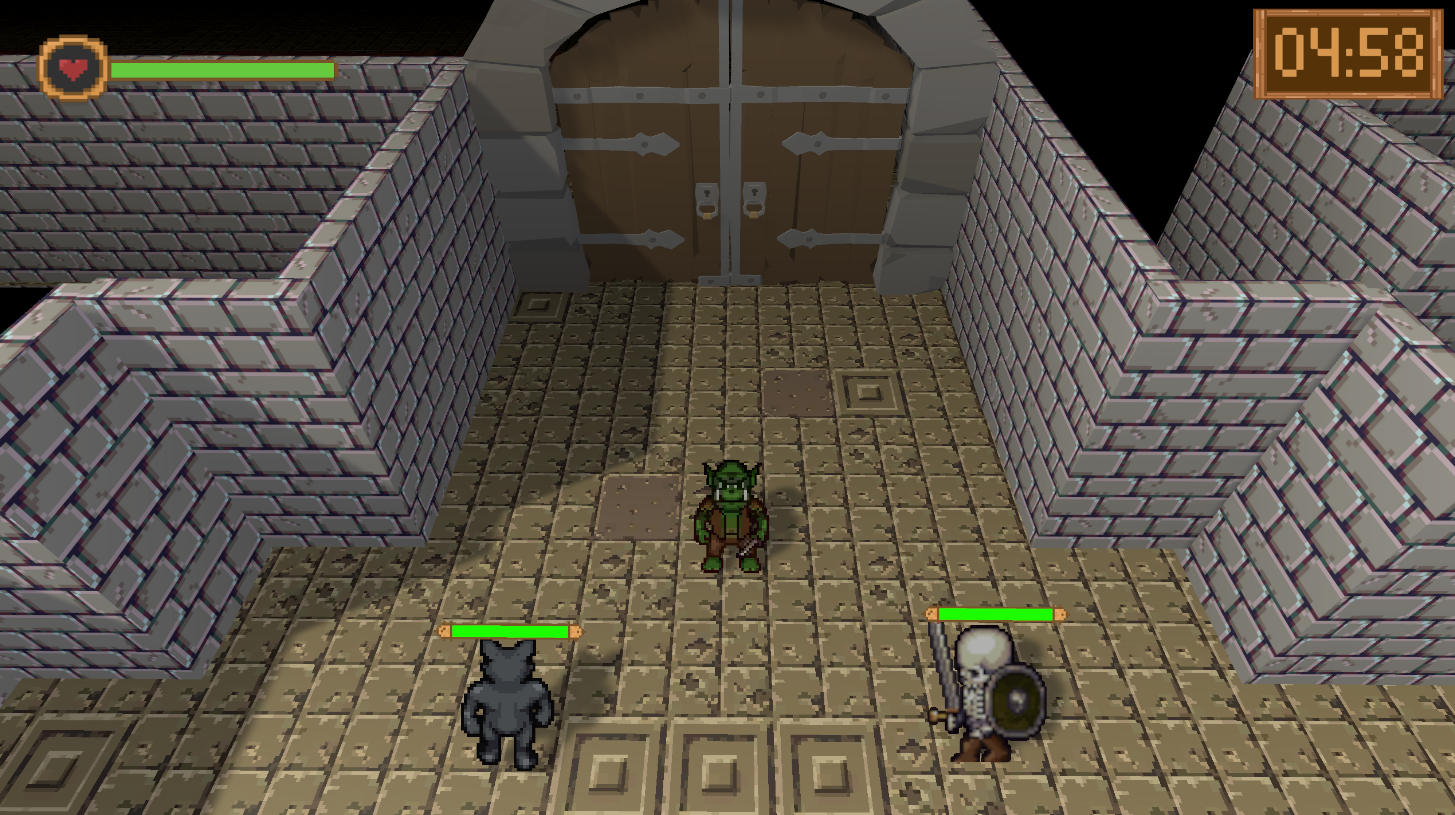 Quests
Quests will still be in the game but now with a different function. Before the player needed to collect a specific amount of items to open a door and progress, now the player simply needs to eliminate all enemies in a room to unlock another.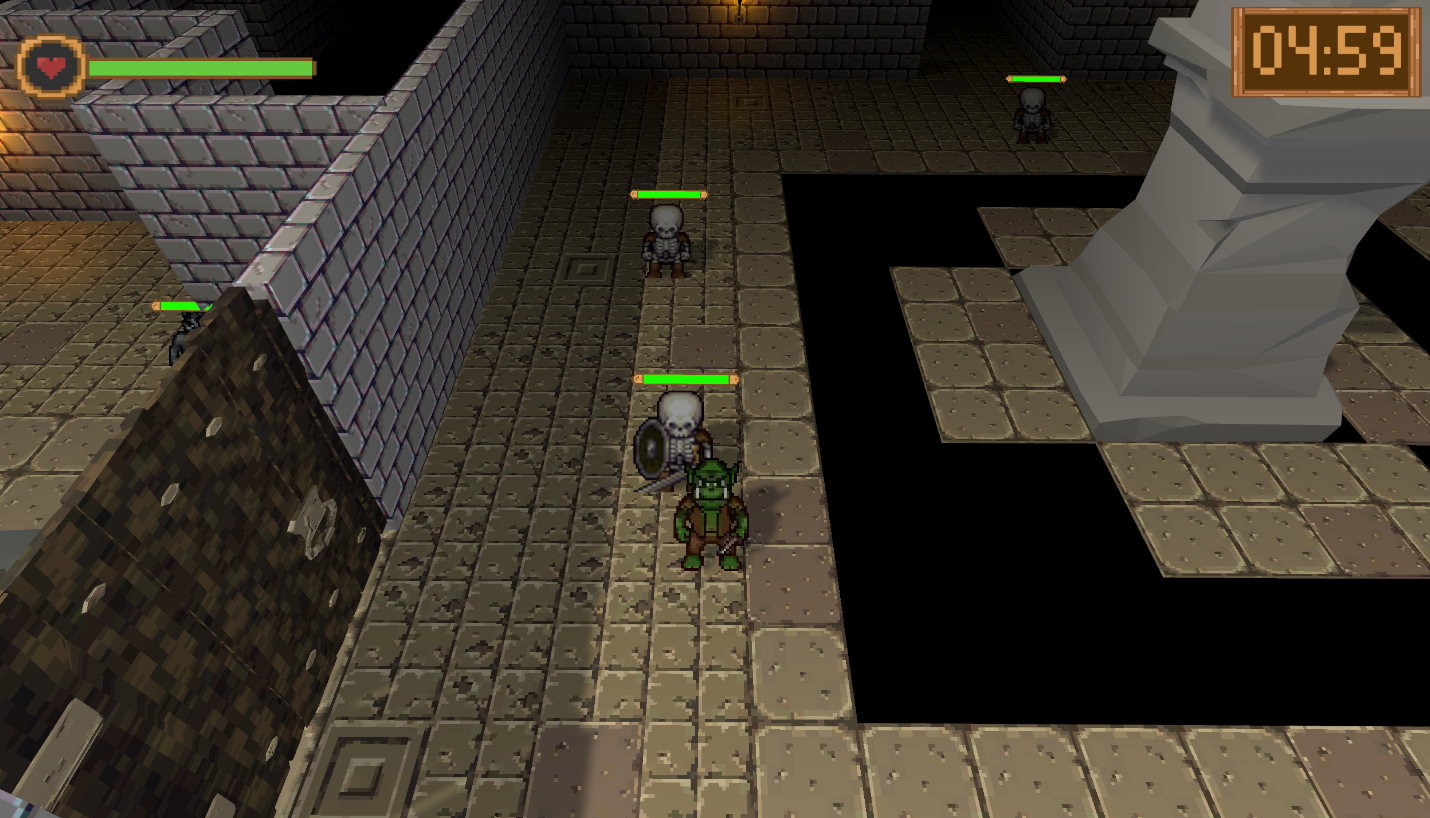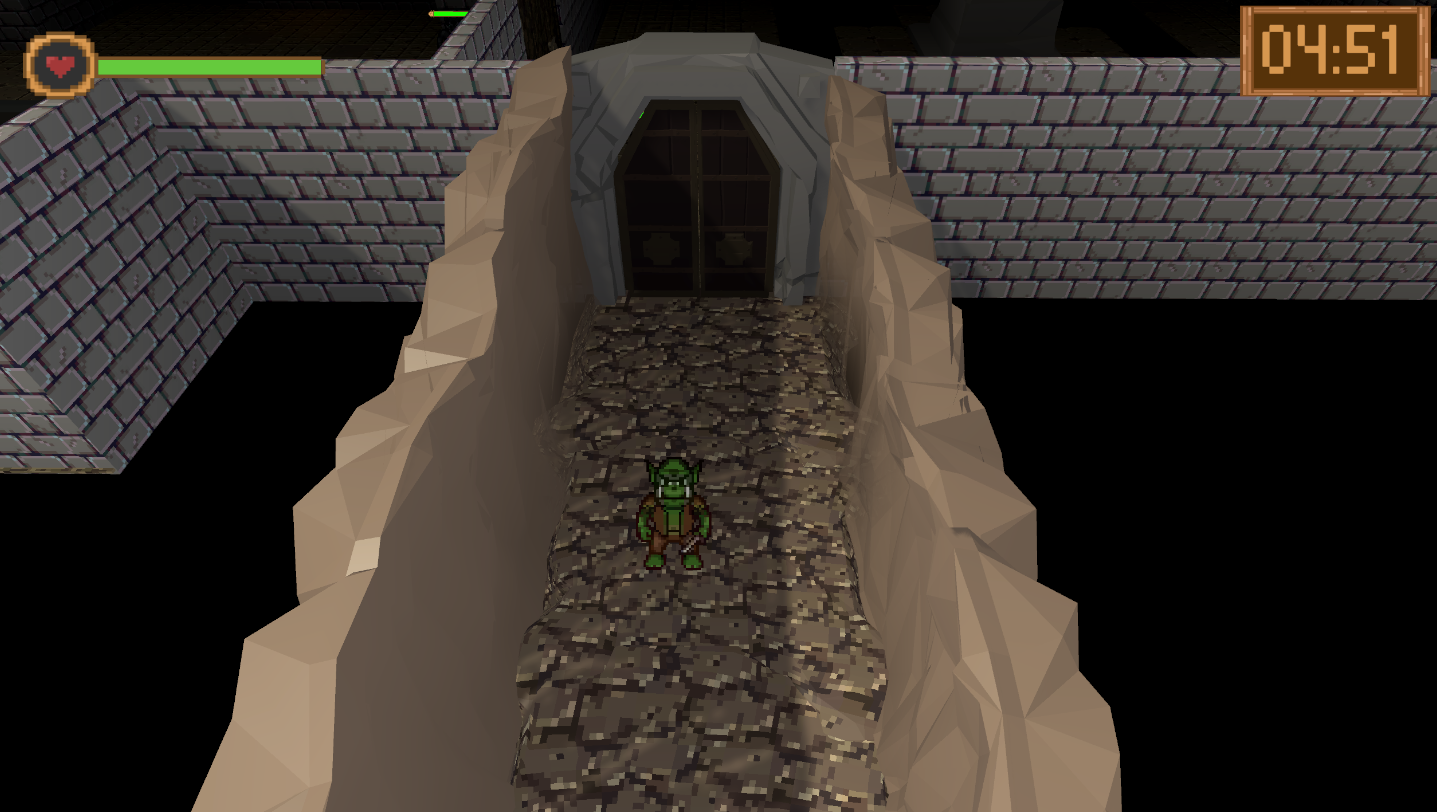 Scoreboard
Another element that was added is a scoreboard. This will be accessible in the main menu and will track the time that the player took to complete the dungeon. The timer will still decrease and the mechanic of the door shutting if the player takes too long will still be in the game, this is just to add a layer of competitions that we think will be fun in the future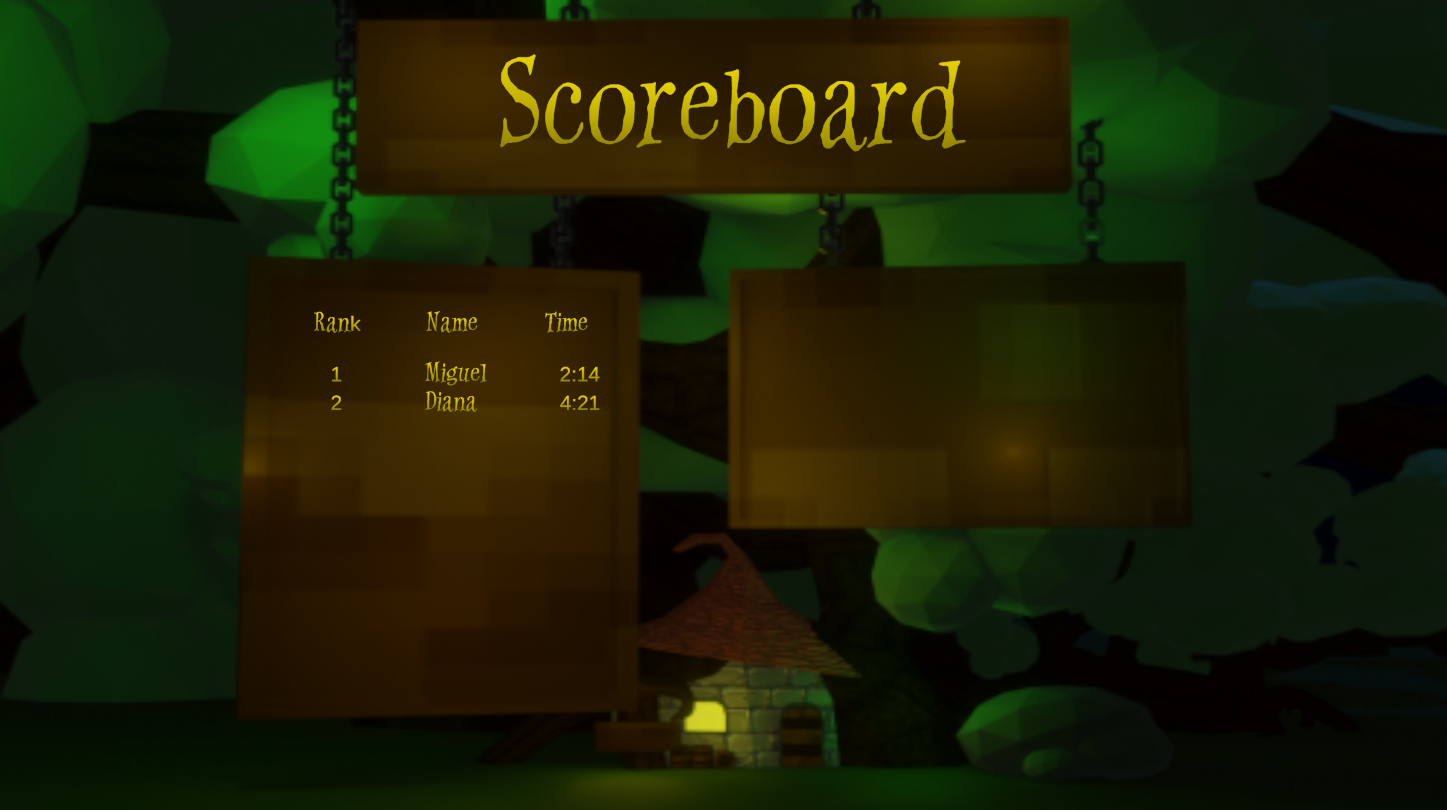 ---
Conclusion
That is all for this weeks update, sorry for the wait, we needed to recollect our thoughts and rethink our game at a very unfortunate time. Thank you for your understanding and stay tuned for more updates.