After 6 months of work, Witchery Academy finally has a teaser trailer
Let me tell you about our little magical game

Witchery Academy is a life simulator which simulates the adventures of a young wizard student with your spirit companion.
Learn whimsical spells, growing fantastical vegetables, brewing powerful potions and meeting other soon to-be-wizards while exploring the world outside the academy!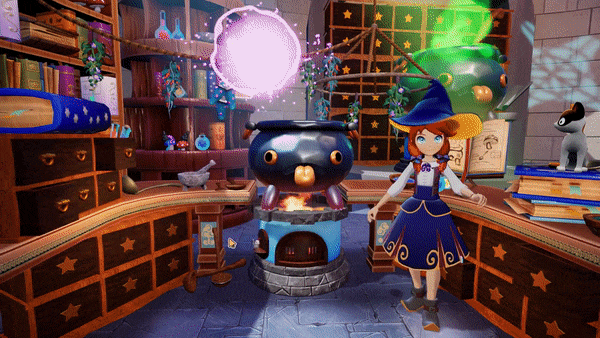 In Witchery Academy, you will meet other students and together explore the magic academy full of secrets. Be part of their stories and form great relationships.
You decide how to spend your time, you can simply enjoy chilling with your spirit companion!
Form a strong bond with it, giving it love with pats, treats and games. Your cat will always be there for you.
You can also explore new locations surrounding the academy, and befriend a cast of unique characters, each with their own quests and story to discover.
If you want to know more, you can find follow us in different social media channels

Twitter: Twitter.com
Come and talk to us in our Discord Server: Discord.gg
Our official website: Witcheryacademy.com
Finally we have a Patreon Page, and if you support us you can have access to more insights on the development of Witchery Academy!

Patreon.com