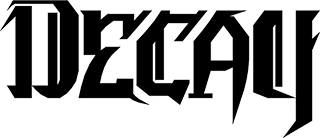 What's this? Decay? What happened to OpenKatana? Are you guys making a different game now?
So I made a bad call by not keeping you all in the loop lately; we decided to rebrand the project a little bit in light of a few changes that occurred this year, particularly to protect and push our own work a little more to the spotlight. I think a number of things influenced this, but in particular for those that don't know, Square Enix owns the Daikatana IP and the company isn't exactly well known for being tolerant of projects that use their IPs, let alone ripping content from them like we had been doing. With the amount of work we'd already put into this project, we all decided that we should take action to ensure that our work is protected and we wouldn't be forced to kill the project in the future.
We've had to make a number of sacrifices because of this though. Eukos is no longer working on the project, levels have had to be remade from scratch, we've been gradually working on our own texture sets, models have had to be redesigned and modelled again, and we've had to come up with a new identity for the project. That said however, we've still retained a lot of inspiration from Daikatana (the good parts anyway), and you shouldn't expect anything too different from what you've seen already, but hopefully the quality of our work will have improved dramatically (it just means we've had to spend longer than we desired working on things.)
Now with that out of the way, over the year we've been gradually redesigning the weapons in the game, with Sly producing some incredible concept art for each and Eukos modelling most of them out. We'd attempted to do this a while before Sly joined the team, however neither me 'nor Eukos could texture models and the designs we produced were incredibly inconsistent. We needed a clearer and more consistent design for everything overall, and Sly's done an incredible job at solving the problem.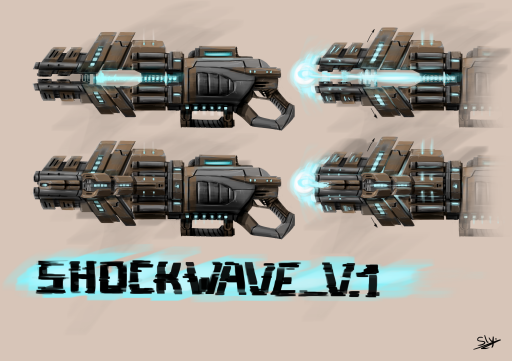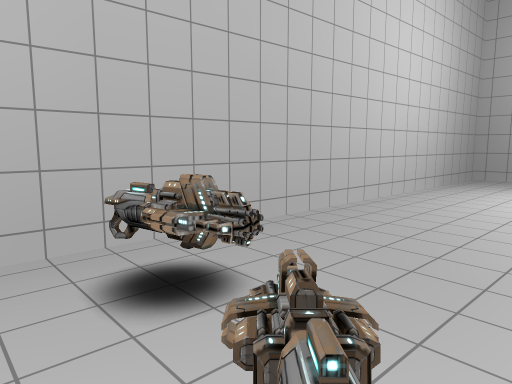 At the same time, I've been expanding upon the material system being used extensively in the game and developing a set of tools we can use for setting these materials up. For this I've developed an editor suite, which the engine itself is integrated into, running in an "embedded" mode, which makes it incredibly easy to expand, debug and tweak everything. Generally though, the material system is pretty easy to extend, and currently supports texture rotation, scrolling, blending, layers, environment modes, sphere-mapping, fullbright layers, detail textures and contextual functions, which can all be configured within scripts; similar to Quake III or Half-Life 2.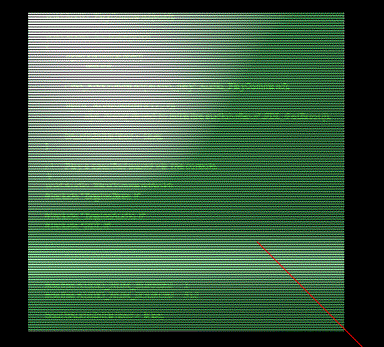 You can definitely expect the editor to be provided with the game when it's eventually launched, and the entire thing is obviously open-source.
Additionally I've also been creating some new texture sets, which I'll likely show more extensively in the future. The textures shown below are more of a generic set, however I've recently started on level-specific sets to give each level its own charm, similar to what was done for Daikatana.
Overall though, we've created well over 600 textures so far, which is pretty mind boggling, but I'm really proud of the work we've done. Once textures are completed, I really think a lot of levels will look pretty amazing and we can't wait to show you them.
I think I should also say a few things about multiplayer, because last year we wanted to push towards releasing a small multiplayer build early so people could try it out and we could get some feedback which we could apply for the singleplayer. This ended up not happening because for the time that we might put into multiplayer, there was no guarantee that people would be interested in playing it for very long, an issue of hosting servers and also because FitzQuake, which is what Decay's engine is based on, isn't suited very well for network play compared to most other engines out there. The cards on the table were to either overhaul the protocol or focus on singleplayer, and we obviously chose the latter option because I believe it has the most value to people. Don't worry, there will still be cooperative play though!
Speaking of cooperative, the game will feature just one companion. A droid. And I really don't think you need to worry if they'll get stuck or not, heh. We'll talk about that a little more though further down the line.
We're also aiming to do some creative things with the game that I don't think people have seen before, not to sound like some marketing dribble or something. This is very much in the spirit of games from the 90s, doing things because they're cool to us and not because "this'll sell". Next year will very much be an active year for us though to show you some awesome things we have planned...
If you're still reading, thanks so much, and we really appreciate your support. Myself, Maik "SavageX" Merten, Common Sense, Sly, Eukos and so many others, have really put alot into this game, and I hope when it's finally released, you'll enjoy it just as much as we've enjoyed producing it. I hope to have updates out a little more frequently in the future, or I'll at least try my best. Apologies for any confusion caused by the recent changes but I hope this post has cleared everything up, if there's anything else you'd like to know or that's otherwise not clear though then don't hold back on commenting below.
Finally, on an important note, because of Eukos' departure, we're left without a modeller on the project right now and we're desperately looking for someone with minor to major modelling skills to take over. If you're interested then feel free to contact me, my email is right here.