You, as the player, are the Student Council President, but the actual mystery tasks are carried out by your helpful (maybe) minions. It's important to get a handle on who's good at what in order to make the best use of their skills.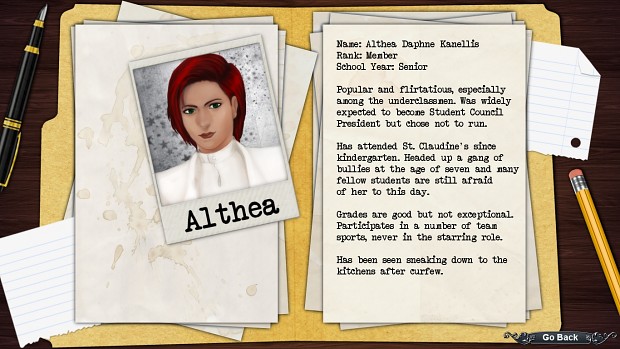 Althea, your fellow senior, flirts with absolutely everyone... except you.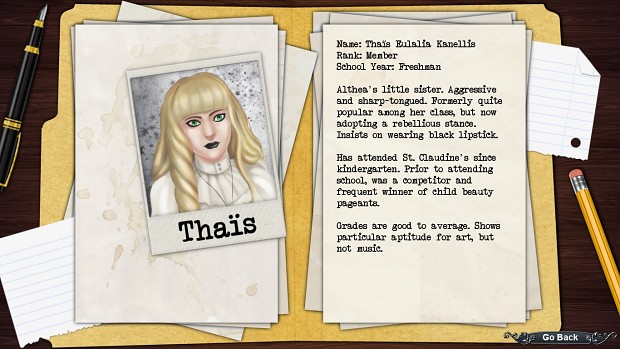 Thaïs, her little sister, causes trouble every time she opens her mouth.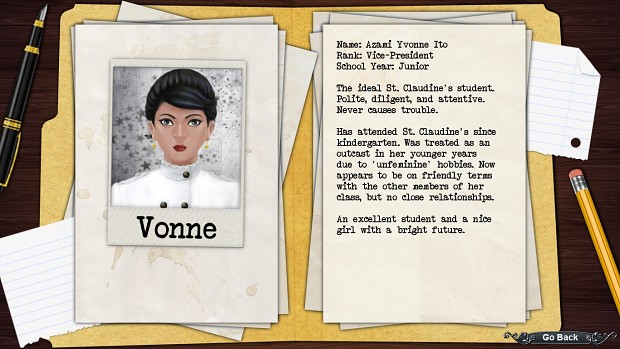 Vonne, your Vice President, is diligent and attentive to detail.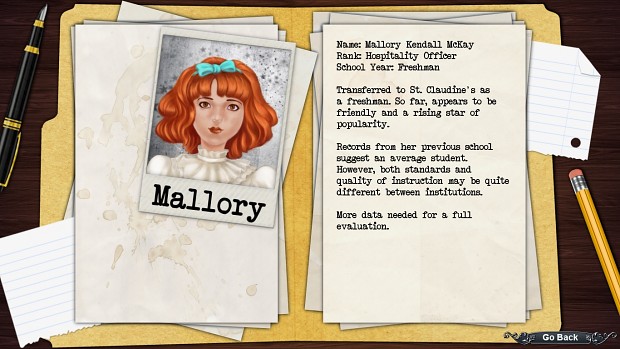 Mallory, the innocent new girl, is cheerful and friendly.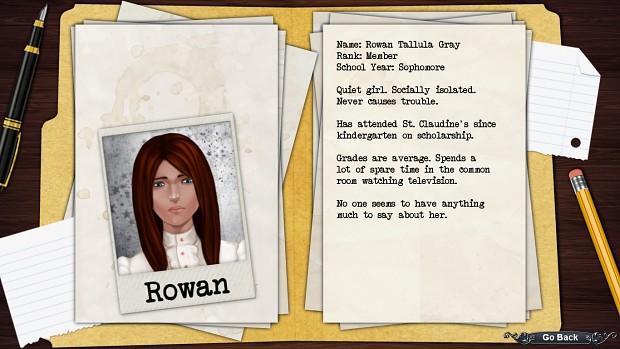 And then there's Rowan... the girl nobody notices.
One of them is betraying you. To find out which, you'll have to spend time in their company outside of work. Get to know them, learn their hopes and dreams, earn their loyalty to you as a person rather than you as their President...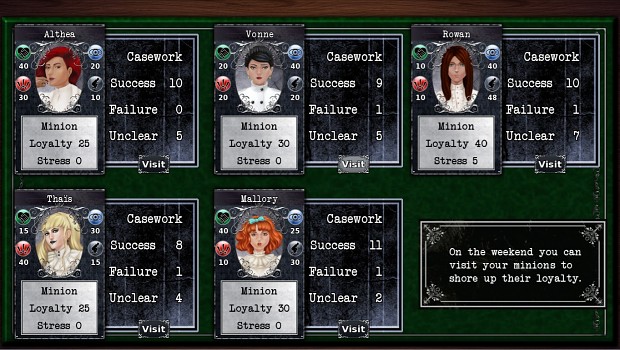 And also keep an eye on how successful they are in the assignments you give to them. Someone wants you to fail. Someone has a scheme in the works.
Only by maxing out their personal loyalty can you hope to convert a mole back to your cause. But will you choose the right girl in time?