Whack's Development Log #2
Ninja Creation!
Hi everyone, I'm glad to see the community growing rapidly! This is my second development log, and as you may of noticed Rory has four already! How am I supposed to keep up with that guy? Haha, just kidding, anyways I'm doing this fast because I have to go out to a graduation party tonight, and I just got something done that made me want to tell all of you about our progress.


Hair Color Selection

Your ninja will be customizable in many different ways, one being hair color. So far there are 14 different hair types, seven for male and seven for female. For each hair, there is 27 different colors. Thats over 300 different combinations from hair alone! Here is a sneak peak of the ninja customization screen!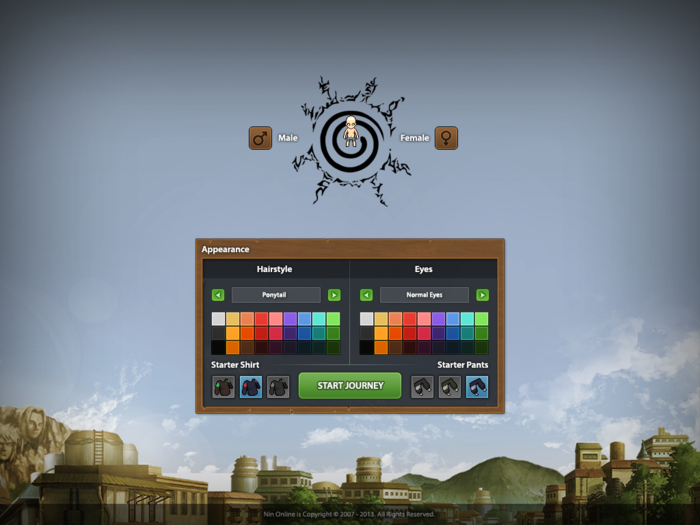 A

s you can see, there will also be 27 different eye colors to choose from, as well as your starting shirt and pant color. All players will start out as an Academy Student, and progress from there. I am extremely impressed by the amount of work Rory has put in, and I am definitely feeling confident that we will meet our schedule for Nin. The two of us work fantastic together, and I can't stress that enough. Our chemistry as high as it can get!

Thanks for reading, and hopefully this makes you more excited for the July release of Nin Online!

Regards,

Whack