What is A Crimson Searchlight?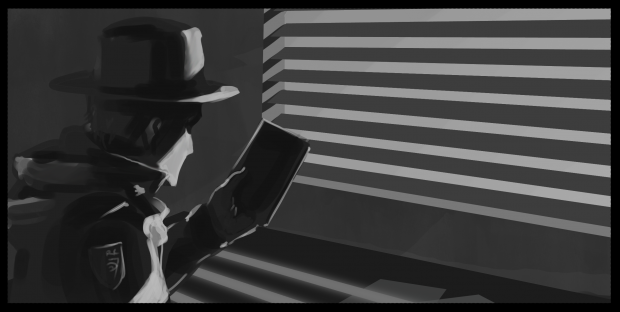 It's a game about human beings. More specifically - how we perceive ourselves and what really constitutes "human identity." Some of you may instantly recognize the game's influence from Blade Runner (or if you dig even deeper, the wonderful Do Androids Dream of Electric Sheep by Phillip K. Dick), but it's really a culmination of a lifetime of consuming literature and media that explores the topic of humanity so thoroughly. The underlying theme at play here is dehumanization and at what point are all the things we value greatly - our identity, dignity and respect - ripped away from us.
The premise of the game is simple enough: you are an agent/detective for a federal department that investigates and vaporizes (in a somewhat Orwellian sense of the word) outlawed artificial beings that replicate human physiology perfectly.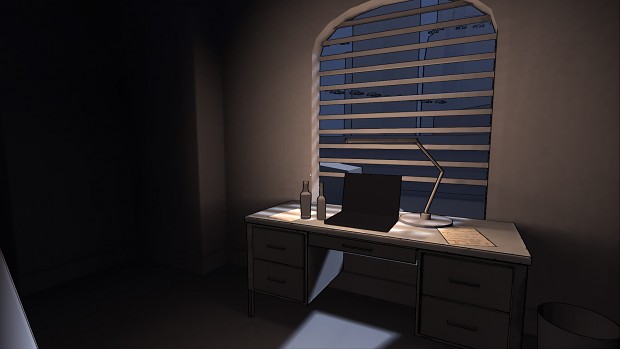 You are not looking for a murder weapon. There are no blood-stained boots that you can bring back to the lab for forensics testing and later to be used in a trial. The artificial beings in A Crimson Searchlight are determined by their social behavior, and it's up to the player to decide how complex that may be. Can an artificial intelligence have a meaningful relationship? Can they empathize? Can they love?
Your choices are not reversible, either. You use a malicious device called the URN (appropriately shaped like a cremation urn) that is hid in the suspect's apartment until discovered - at which point they are erased both physically and, afterwards, bureaucratically. The game does not reward or punish you either way, other than present the consequences of such an action. The potential artificials you are going after know each other, so if you erase one, it affects the others. It also affects how the department reacts to you.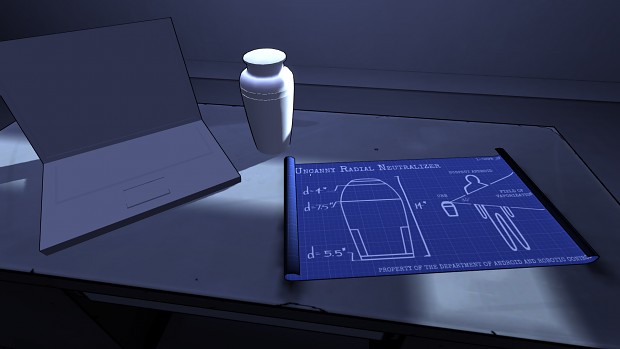 For those of you wondering who actually is working on this - it's Dillon (myself, level and general design), Eliot (our programmer) and Roy (our writer). There is some work by Alex, Alison and Eric, who come on time to time to do a concept piece or foley sound work. All of us are college students in different places that are looking to tell a narrative that doesn't really get explored that often in games.
I hope you stick around and if you see something you like (or even don't like), then post a message! It'd make our day.
I'll be posting the game's progress on twitter (@jollyrogers99) and here on IndieDB.