Welcome to Issue #20 of the INT Weekly Updates! We have a big update in-store for you all today! Over the past few weeks we have been testing the latest build. Today we are going to share a few snippets from our internal build with you all. In addition, we will be discussing a much debated topic in contemporary gaming: Player Agency.
Let us jump right in!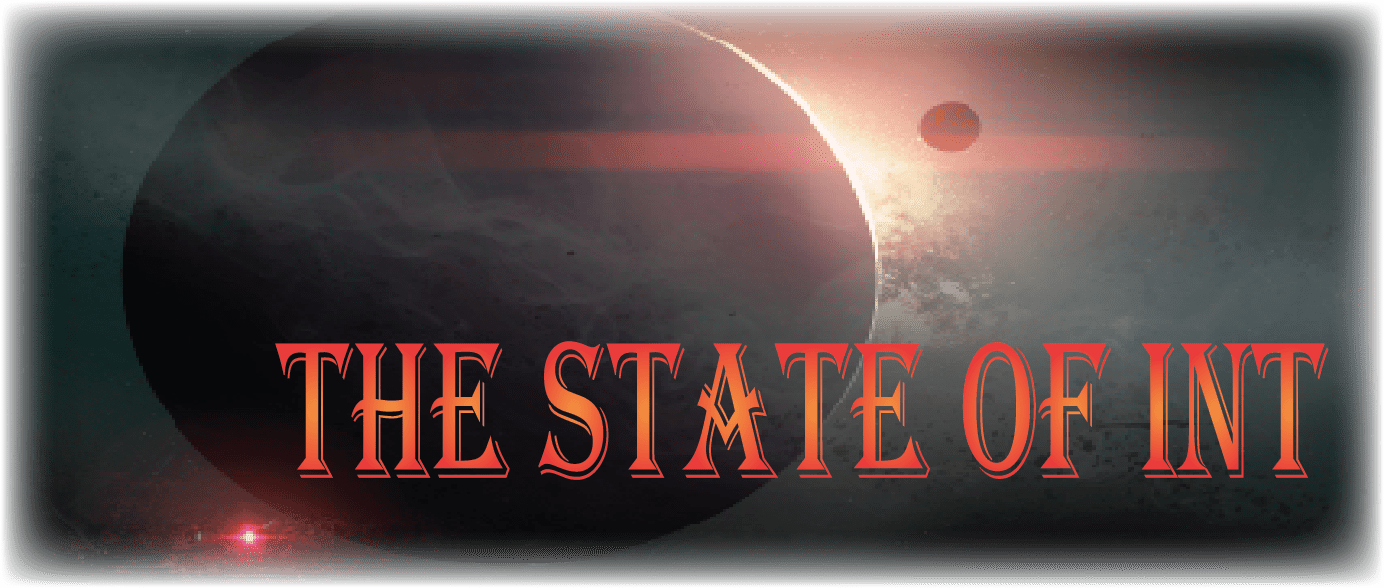 Our most recent internal test build exhibited many game mechanic updates. These updates include UI improvements, companion interaction updates, and equipped-item displaying.
Firstly, leveling up! The process of gaining experience and leveling up has been a staple mechanic in Role Playing Games (RPGs). Players' actions in RPGs typically brings them closer and closer to a threshold, which upon achieving, further rewards the players with the ability to make their characters better in a myriad of ways. Thus we have been making improvements to the User Interface (UI) to notify players when… Level Up! 'nuff said!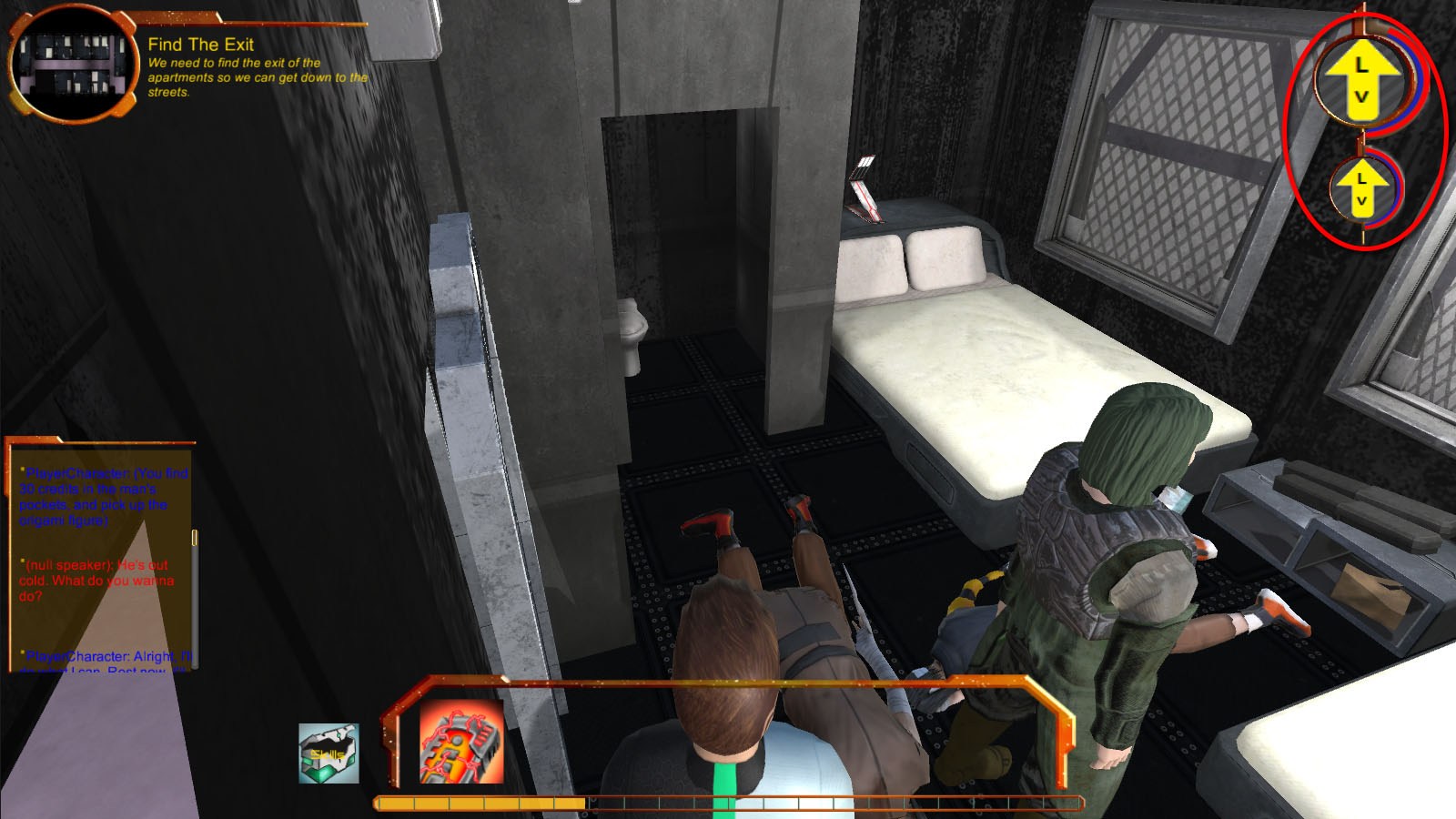 We have updated the UI so that when the player character or any of the companions have leveled up, a 'level up' symbol appears over the character's portrait, intuitively suggesting that it is time to pump up a few numbers and bag a new skill.
Secondly, improved companion interaction. Companions are integral to the progression of INT's story. We want our companions to be engaging and helpful to the players. To that end, we have also been implementing more ways in which the player may interact or influence their chosen companions.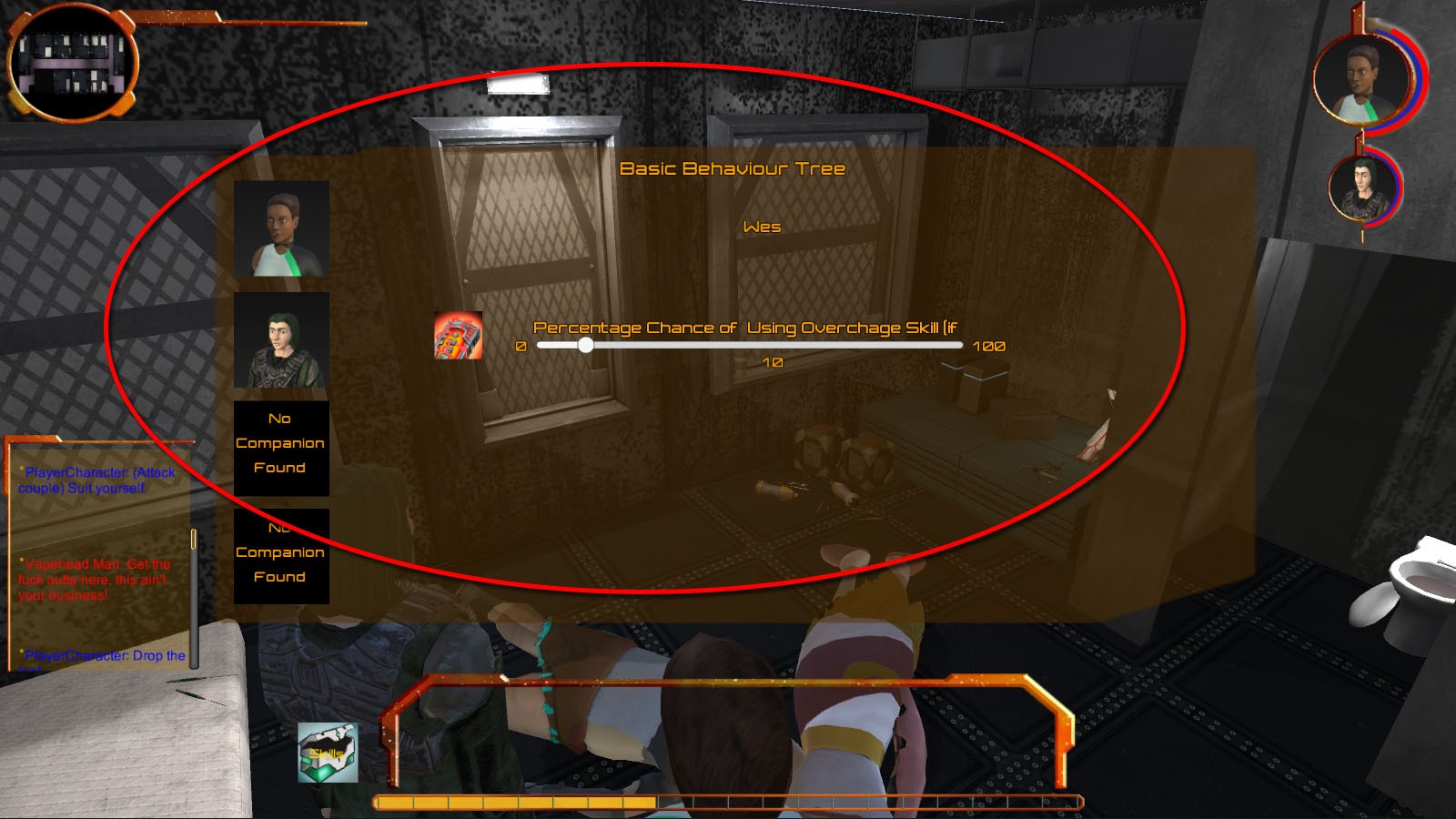 This menu allows player to make adjustments to companion action tendencies. Please keep in mind this is just a sample for testing purposes. The actual set of behaviours players may adjust will be different in the final product.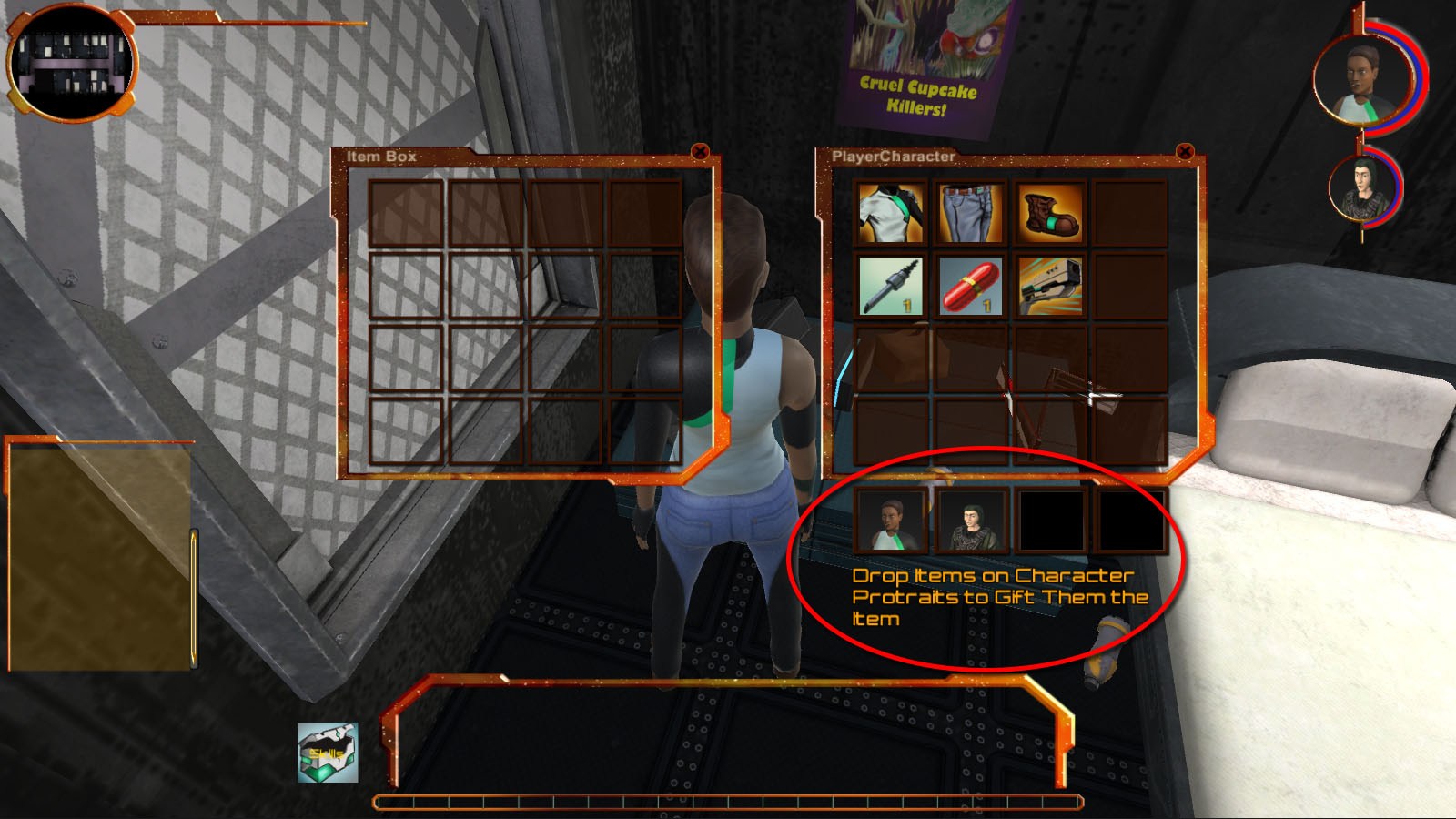 The option to 'gift' item to companions will alleviate you of unnecessary load while making your companions more effective under various scenarios.
Lastly, we will talk about display of equipped item on character models. Within a game where the player character will discover various pieces of equipment and have a chance of equipping them, wouldn't it be a great idea to have them displayed on your character? Of course! The Coding team and the Animation team have implemented a system to display equipment on the player character. Here are two examples of our efforts thus far.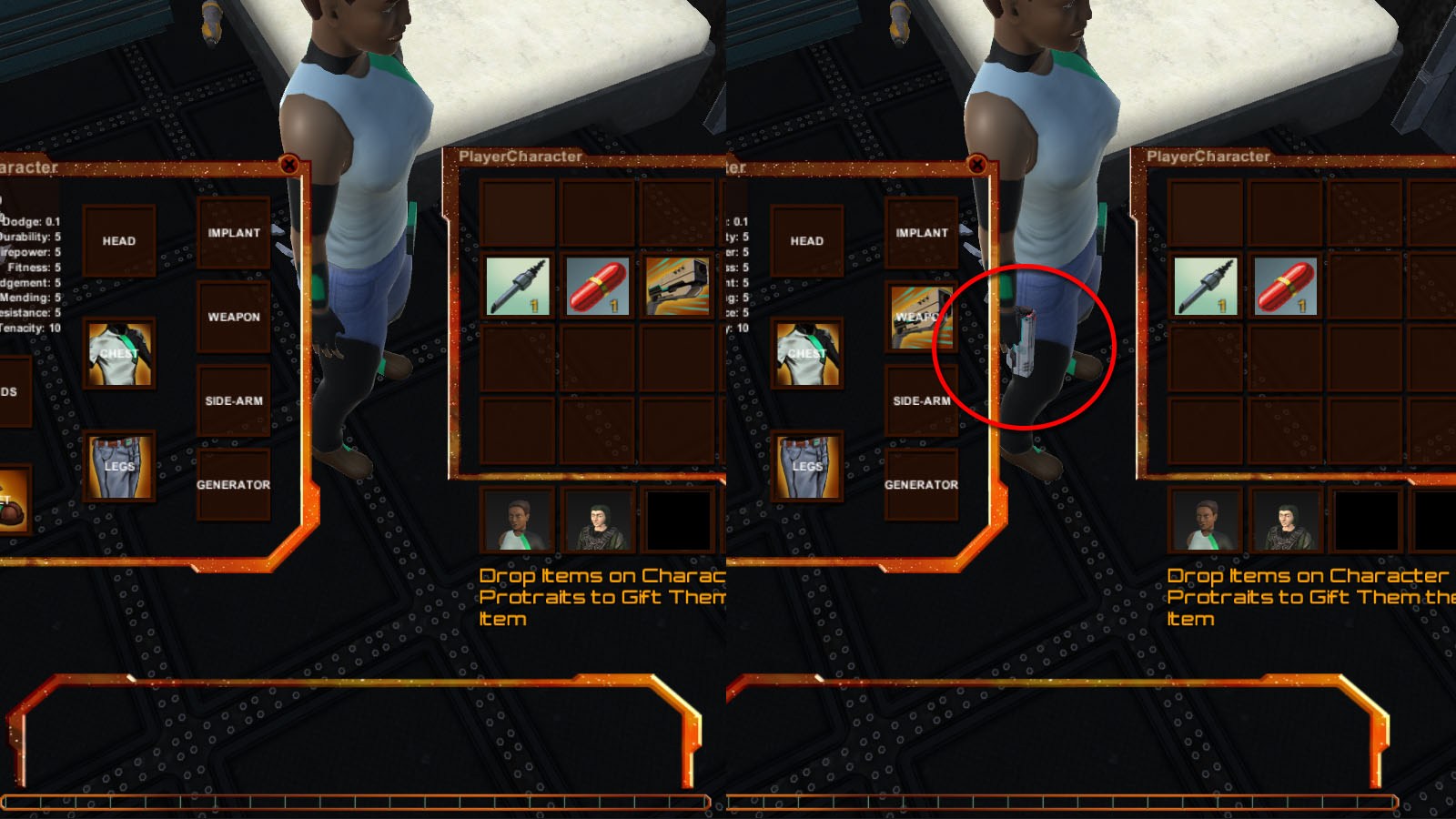 The pistol is shown on the character model after being equipped.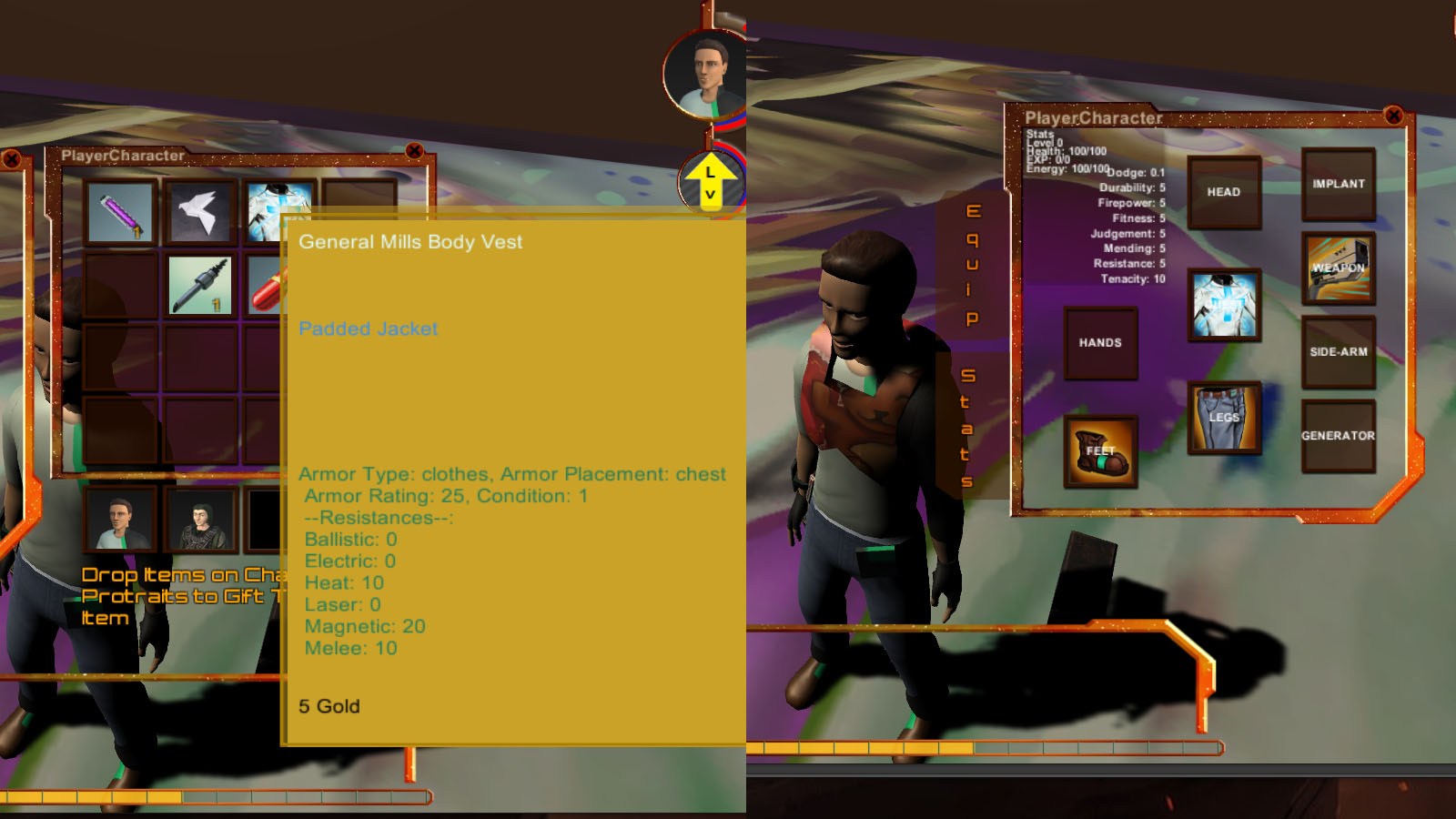 Here we see the armor being displayed on the player character model after equipping. Please pay no mind to the cute teddy bear texture applied to the model. Our Art Lead, Matt, suggests it applies +100 to Cuteness, you are going to need some damn good luck to find it /wink.
Please keep in mind that the above images are showing the mechanics in very early development. We will continue to update and polish them to hold meaningful existence in the final game.
Let us take a look at one of the many buzzwords in contemporary gaming: Player Agency. It is a concept of game development that has been rising in importance throughout the evolution of video gaming, both in the minds of players and developers alike. Here let us take a look at the meaning of the term 'Player Agency'
The Oxford Dictionary defines 'Agency' as, "A thing or person that acts to produce a particular result." The question is: What sort of results?
Recent trends suggest that choices with immediate effects such as weapon and armor choices offer too little to be justified as 'Agency'. Players are now seeking choices that carry long-term consequences to a game's narrative. Driven by demand, games started incorporating branching narrative paths and multiple endings, which are affected by player actions. Yet not all games offering such choices received major positive praises for the results of choices made. Therefore again: What sort of results are the players looking for? How much choice is 'Agency'?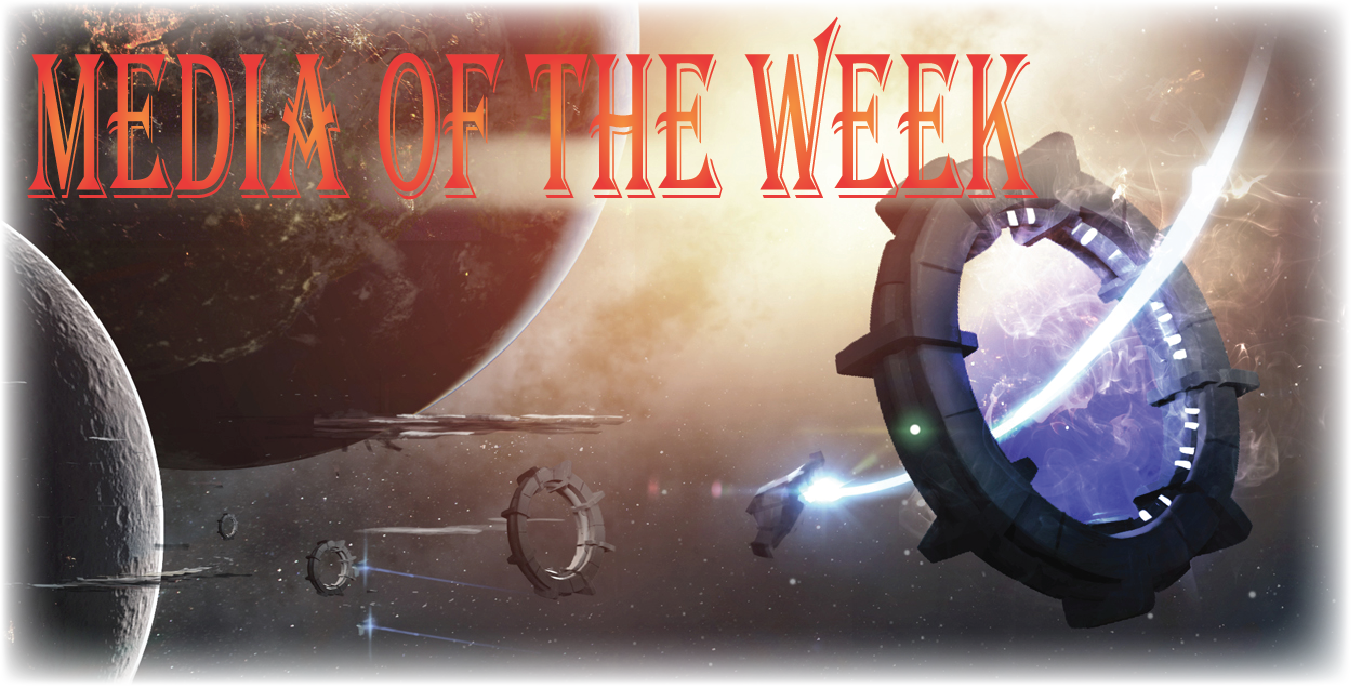 A few members of the Starboard Games team gathered in our latest Rogue Space podcast and discussed our experience with game offering branching narrative paths and multiple endings.
You may listen to it by following this link.
Please feel free to discuss your experience with such games and let us know how you feel about them. We would love to know your opinions on the topic of Player Agency.
We hope you have enjoyed this update. Our game INT has recently joined online ranking board Indie Of The Week. We would sincerely appreciate your help in promoting INT through the rank! All you have to do is share any Twitter tweets from @intvideogame with the #indieoftheweek.
Best wishes.