So for this week we worked on 2 bosses the first is almost ready and the second is still under construction.
In the demo that will be free for all people to play, you will fight 2 bosses in a single level but we prefer to call them mini-bosses, as they are not that strong and if your a backer on "Kickstarter or Indiegogo depends on where we launch" or a long-term fan "that means joining our discord server" you will get an exclusive demo that will have 3 bosses instead of 2.
1 of the bosses will hold place in a big closed out area where he will have 3 mechanics: spoilers a lot of enemies a lot of explosions and lasers. The boss will have 3 parts you need to kill to defeat him.
Here is the place that battle will hold place, its empty for now but it will be full of stuff later.
The boss will be in the middle and you will have to take cover sometimes, at the same time dealing with the tentacles behind the cover.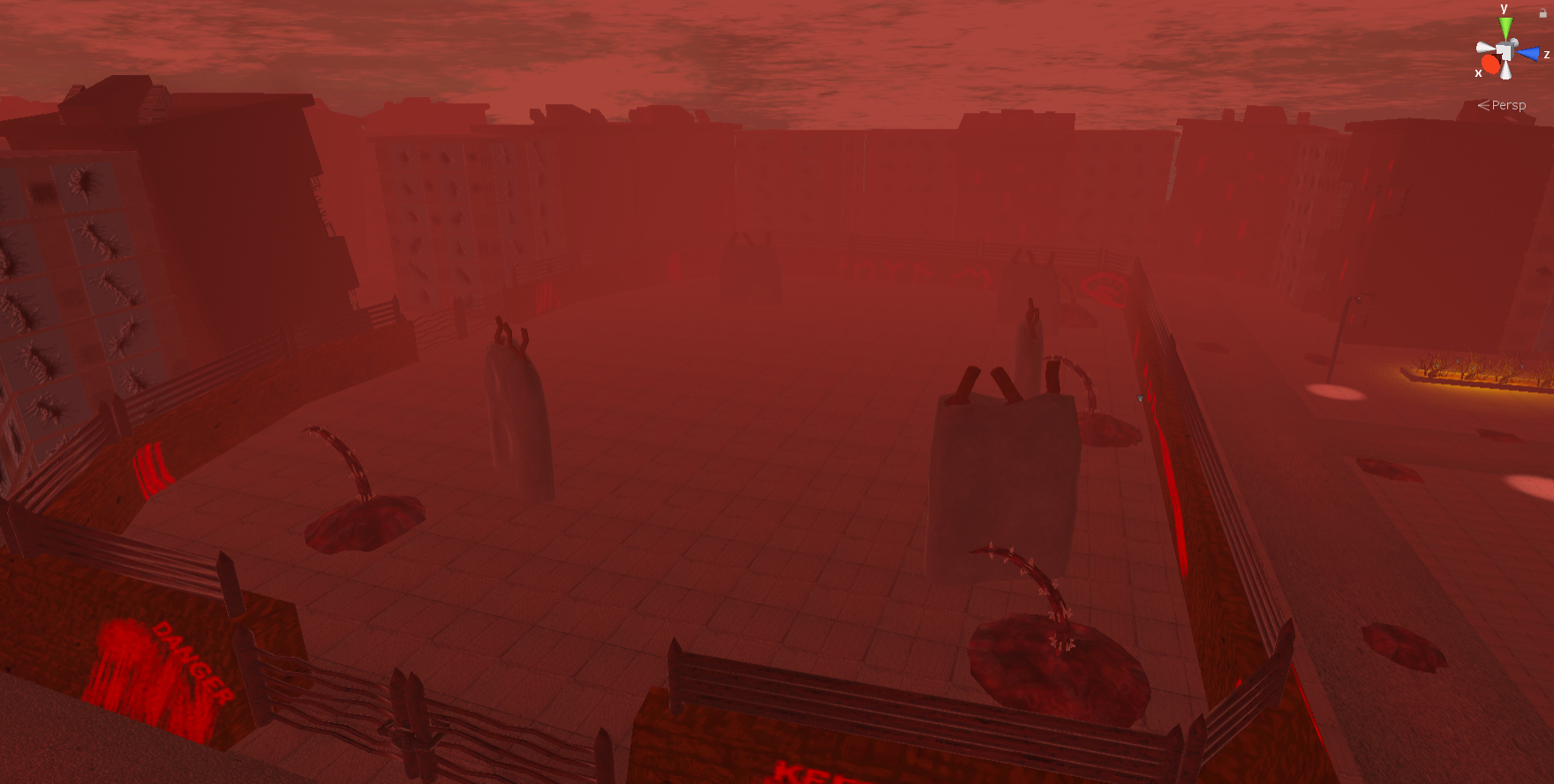 The other boss will be in a church in a smaller space that you will have to dodge a lot of projectiles, the boss will move really fast and only stop in one place for short amount of time to shoot out projectiles.
After killing him you will get his weapon it will be a special shotgun.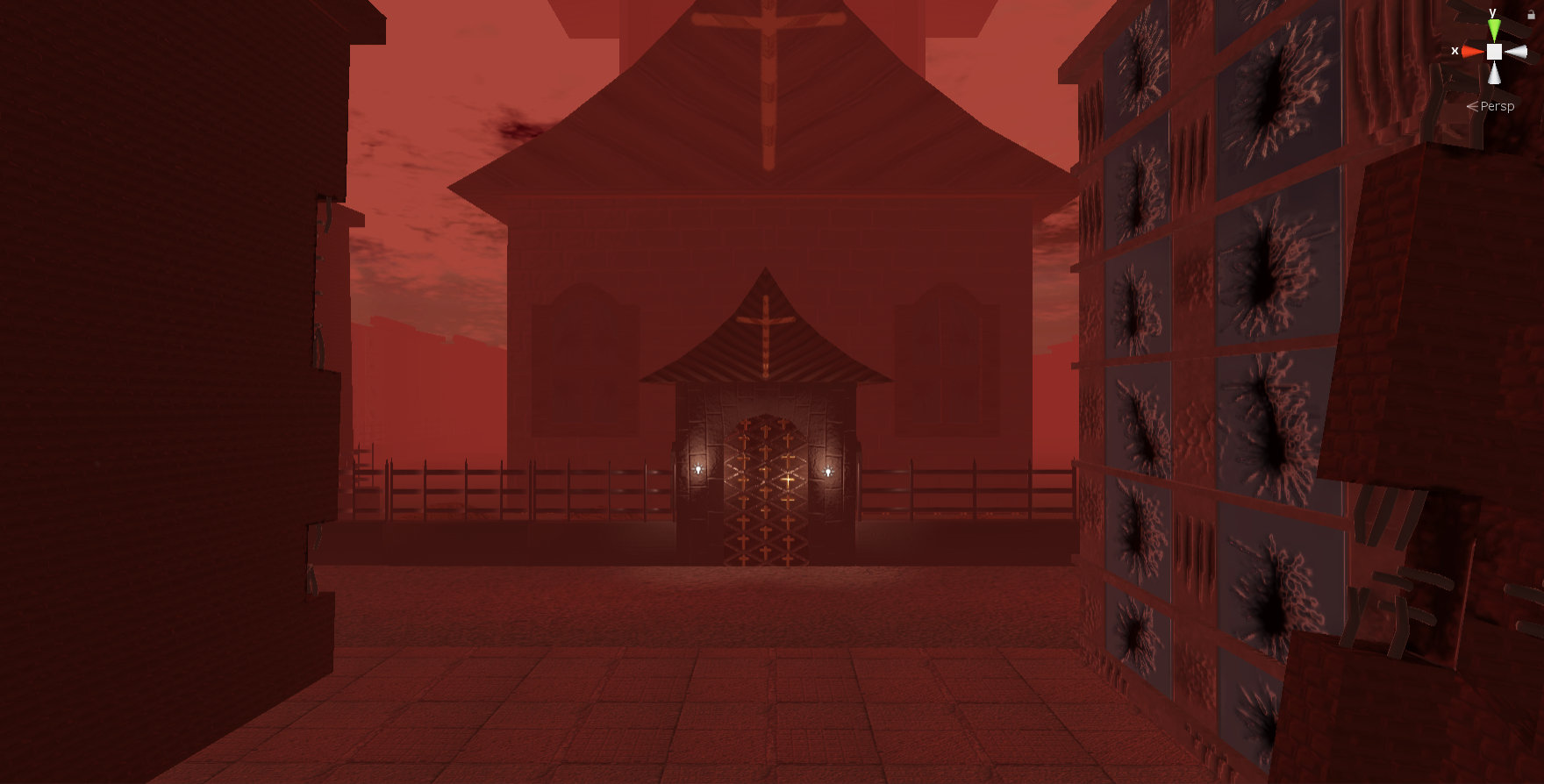 Most of the places we show are still empty that`s because we still are working on some code stuff, and it won`t take a while after we have this hole place full of objects, that will give you the chill of being in a city invaded by demons. We are currently working on enemy spawning so we can get better performance out of any pc or laptop. If we have every enemy in our world already spawned and there just not enable to be seen or move, that will take a lot of the loading time of the game, but if we load 1 enemy type and then just clone him when the player is near, it will save up a lot of loading time, so we are going for the portals that are used to spawn enemies in Serious Sam, we are still working on it but here is a demo of the portals.

HELL.
HEAVEN.
Last week we did a straw poll for the in-game lights thanks to all people that joined and voted on the straw poll, we have a clear winner.

This straw poll will be about a reveal of a new enemy type, do you want to see a new enemy type with all its powers and animations or you want it to be a secret choose in this week.

We are happy that we reached 1k visits on modDB and 500 visits on indieDB every Sunday/Monday we will have updates coming out for you guys.