As we further progress into development we want to keep our fans in touch with our work on the game Limitless Hunger.
So for that we will upload weekly updates with pictures gifs , we will make straw poll so any person can have a voice and choose what enemy or what model looks better and witch one will be in the game etc. Long term fans will get early demo of the game before we launch a kickstarter or indiegogo join our discord server to have a chance to get early demo of the game. Anyone can join and have fun in our discord server where you can get more exclusive updates.

So today we are working mostly on the demo of the game so we have a polished up demo for christmas so everyone can enjoy a cup of hot/cold beverage while killing demons/angels.
Today we are working on a model of park walls and fence.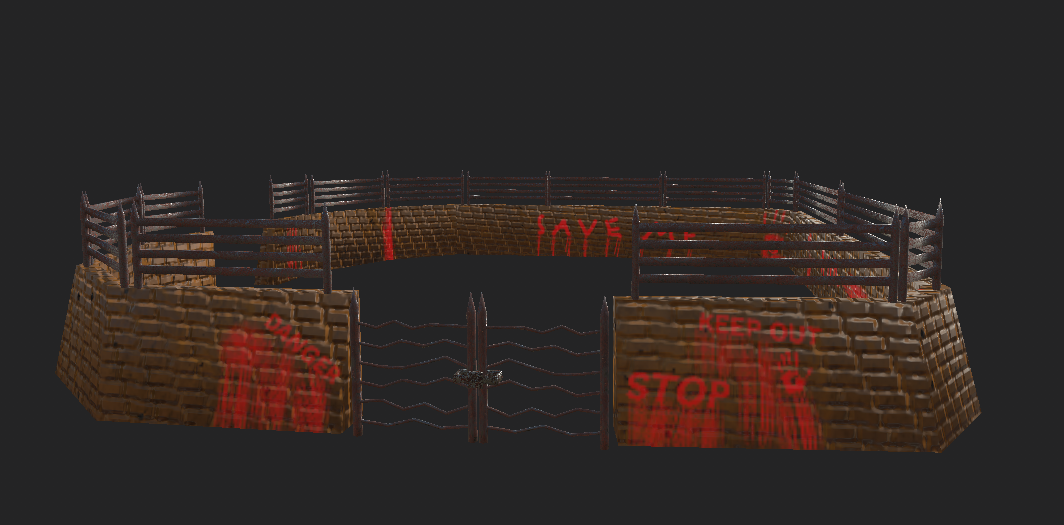 Still working on the blood spots that will give out that feel of fear.
As well as creating the environment.
Coffee machines broken benches. Working on the AI for the tentacle so bigger ones will have some delay on there attacks and smaller will have faster attack the difference will be in damage and health. As you will see the smaller tentacle takes 1 hit to kill and the bigger will take a lot more.
Small.
BIG.
Currently working on the power of the recoil on guns we aim to make them balanced we are not going for a real life recoils but not too stiff, so wen the character shoots it wont just stand still dont worry it will not change the effect of your accuracy on weapons its just for abit of realism.
We are working currently on footsteps sound and in combat out of combat music.
I play a lot with the light in the game so here is a straw poll choose witch one you like the most.
straw poll.
OR
2