Weapons in Botbrawl are made up of 4 parts. The Gimbal, the Trigger, the Barrel and the Magazine. On top of that you have to choose a projectile, that will fundamentaly change the way the Weapon works. With this system you can optimize your bot for the playstyle that fits you best. From close range shotgun Grenades, to discharge Snipers and everything in between.
Of course this means that all combinations also need to be balanced. There cant be one best option that everyone uses or the game would get stale very fast. This has been an ongoing effort, but as of now there are tons of viable combinations all with their strengths and weaknesses.
All in all there are over 100 individual parts that needed to be modeled and textured in a way that makes it possible for them to fit together.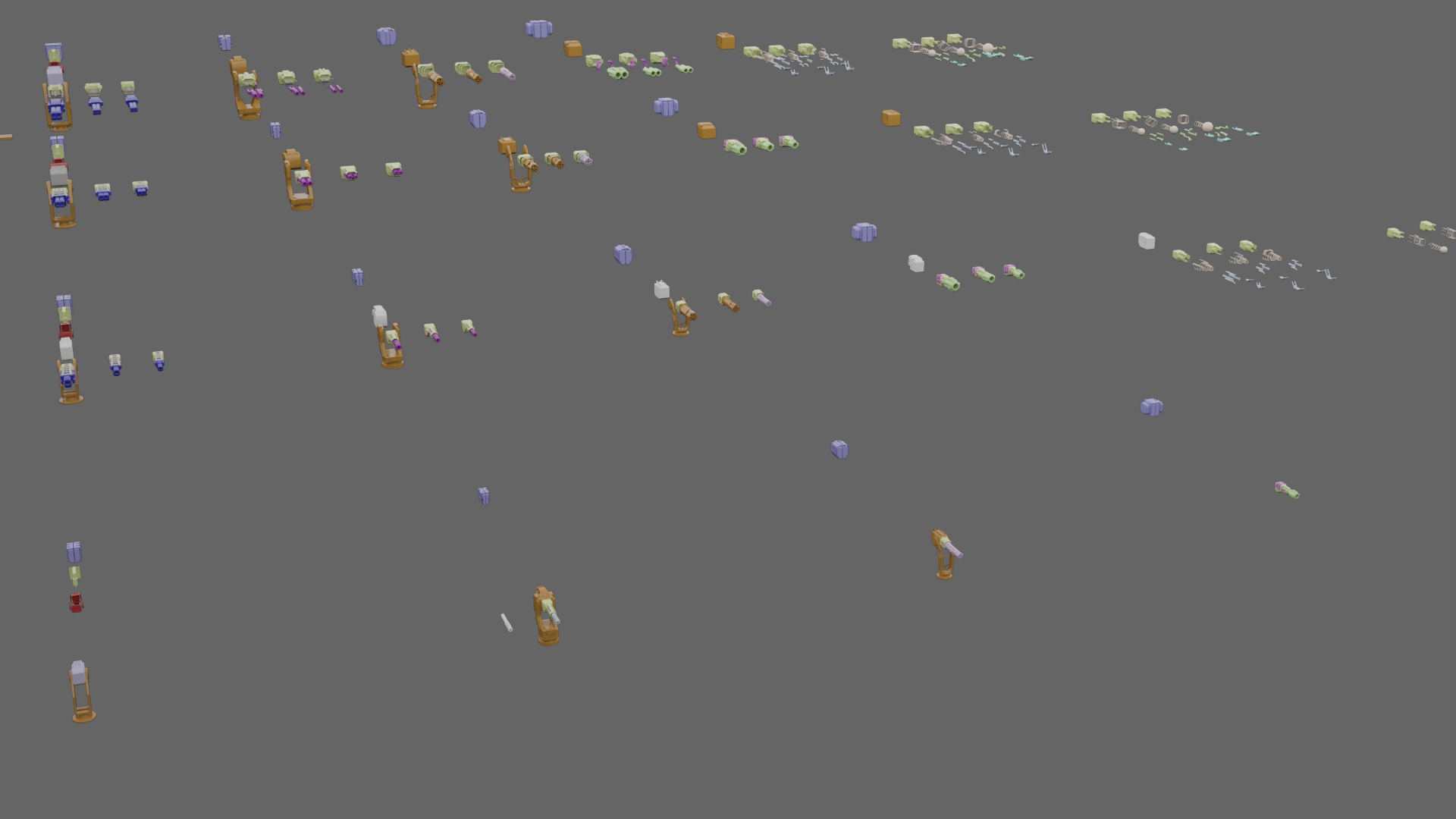 The next challenge was making the Weapons recognizable from a distance. For this purpose I added glowing elements that are color coded to the Projectile. The projectile is the most important info you need from another Bots Weapons, since it has the most influence on its base stats and combat role.
There are over 6000 possible combinations and we are quite pleased by how the system manages to diversify gameplay and allows another level of customization.