Hey all so the past few weeks have been pretty crazy as far as development and branding, projects starting, finishing, and internships! I'm currently typing this in Seattle and won't be able to develop for a week or so now as here for business, directly also related to game development. Managed to get to check out valve HQ in seattle which was awesome.
ANDROID USERS WHO HAVE PRO WILL GET THE NEXT REBRANDED RELEASE FREE
---
There is some really cool stuff happening, if you have an Android version of the game well for you don't worry, i will make sure you get an upgrade. We now have a deal with a publisher to get the game out to even more gamers! The phone in your pocket will soon become filled with titles from myself, iOS or Android. In January the game will be launched on steam! Merchandise, events, panels, more dev logs at insane quality will all be happening very soon. Due to work over the summer development is slow, but there isn't much to develop thankfully, and the next step is to get the game out and tested for iOS then an official release about a month from now!
---
So the publisher will get us some awesome looking trailers, merch, and in general get the game out there to an audience I otherwise would struggle to get. This is a perfect relationship and allows me to focus on developing awesome new features and mechanics in the games. It will also allow me to likely generate more revenue for the games, making the dream of a full time dev a reality. SO stay tuned, uni might not be a thing next year (but it gives more free time so likely will be while I get cjgstudio.com off and running. Those of you who know me personally, ive won undergraduate of the year for computer science in the UK, ive had internships with large companies like expedia, ive got my own buisness and released more than one game commercially, I am familair and strong with front end development and backend. Love to get into graphic design and UX, and if i cant i can learn. So why not use all my skills and make games full time? Heck if others can why cant i! Money is meerly a tool i use to aid in creating a legacy and 'sense of purpose' in an area im passionate about. Which in this case it is game development. Specifically my own projects, where i am free to innovate until my hearts content!
In short we have
PUBLISHER
iOS
STEAM
MOBILE ACHIEVEMENTS & LEADERBOARDS
STARTING CJG STUDIO BRAND
AAND MAYBE LIVING IN A VAN FOR A WHILE BECAUSE WHY NOT DEVELOP AND TRAVEL?
---
The multiplier mechanic has added a lot to the game, its even more fast paced and will allow you to get completely engrossed in slaying many boids for hours on end with the timer speeding everything up. On average, the max the multiplier might get to is around .8 which as you can imagine is nearly a 100% increase in timer speed so you better hope there arnt a lot of boids on the field when you are converted.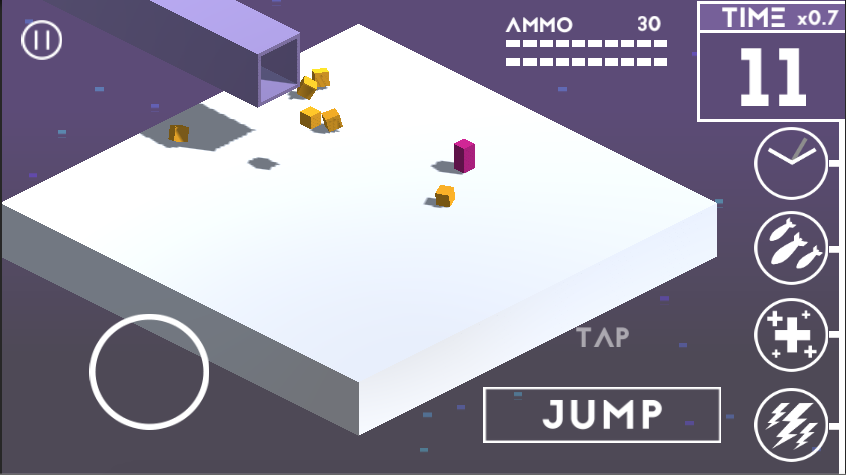 If you have any ideas for the game, or something that is bugging you that you think would be a great addition or improvement, please get in touch! Twitter is the most convenient for you so shoot me a line @corriejgreen or @cjgstudio
Have a good one and hope you enjoyed this more personal post!