Originally published at screwtape.net
PAX East was an amazing experience and opportunity for us to show off Damsel for the first time. PAX Australia has become a large convention, but nothing prepared us for the sheer number of people who came through the doors each day.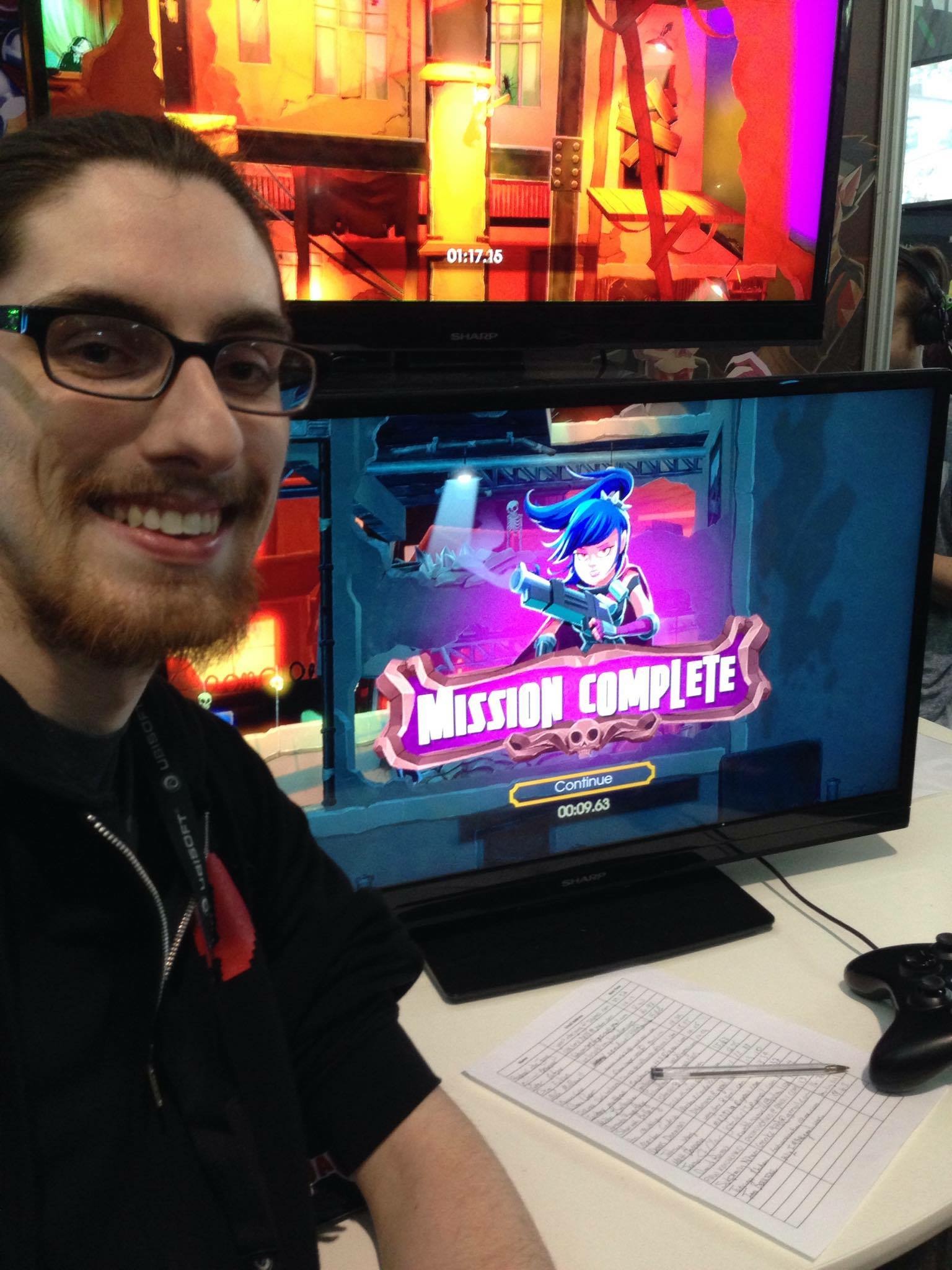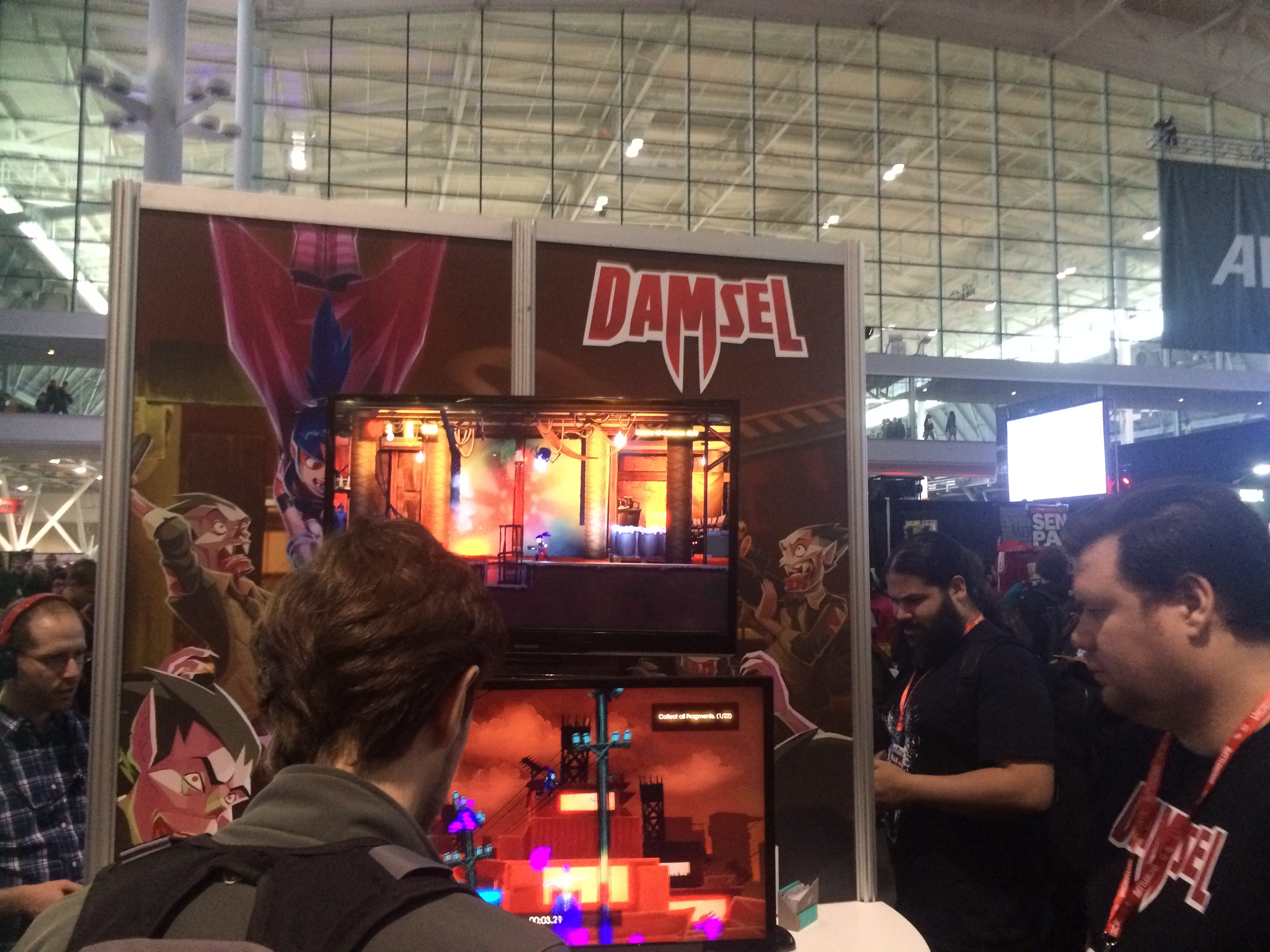 The PAX Rising space was amazing! We had an amazing group of games around us and all of the other developers were awesome. We were on the edge of the area which meant we got a lot of random foot traffic! Nothing felt better than watching people play Damsel, except maybe meeting Erika Ishii from Back to School on Geek and Sundry or being interviewed by Rami Ismail on the Amazon Twitch Stream.
We are really glad we had a third person help us with the showing of the game, our composer Dan came over to Boston with us. Even while drinking 10 bottles of water a day my voice was completely gone by day three (when you're next to the ULOL competition stage you don't have a choice about yelling).
The other connections that were made at PAX have led us to the point we are at now. We are pushing back the release of Damsel because of a chance we have been giving to raise more money to complete the game at our high standards. We will have more updates on this very soon.
So where is Damsel at? There has been a lot of work done on the Well here is a great video of a level from a recent build: