THE PUREST GAME DESIGN JUST NEEDS ONE BUTTON
Welcome to "Rest in Jelly", a videogame that will test your platforming ability and precision in ways that will drive you crazy. All you will need is just a button… plus an almost non-human accuracy and nerves of steel.
Give Rest in Jelly a YES! on Greenlight!

We wanted to create a game that dares you to become a platformer king in a different way. We love games that do so, just like Super Meat Boy: a game where you die constantly and still feel the urge of starting again to get it right. But we wanted to make it even simpler and purer: the main character is always running, so it's all reduced to your ability to jump, which we believe is the quintessential element of platforming games.
It seems easy, yet it is deadly hard!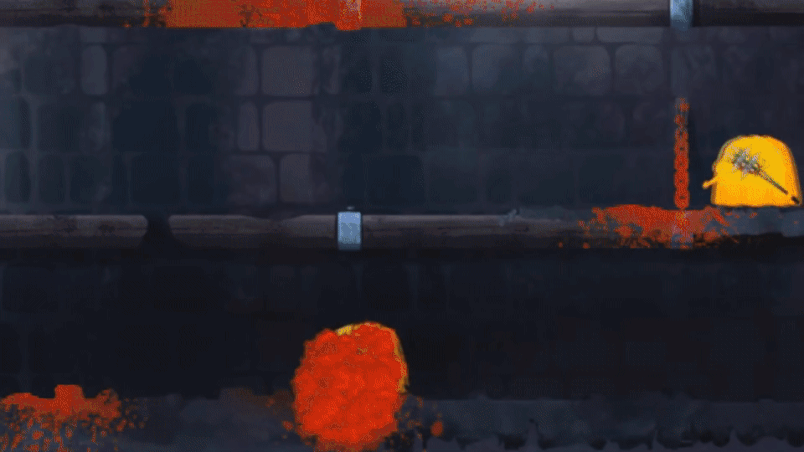 You will control Jack, a clumsy devil that finds himself in the center of a terrible jelly rebellion. Jellies can seem silly, but don't fool yourself: they plot for the demise of the world as we know it (or at least as Jack and his fellow devils know it). You will visit 4 different worlds while progressing on the "Rest in Jelly" plot. End the jelly rebellion while unlocking the +10 secret characters.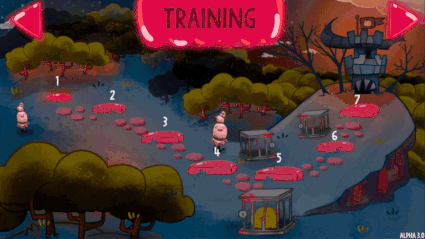 Features
Game design at its purest form - An entire game that can be only controlled with just one button.
Lots of challenges and dangers -Campaign mode with 4 different worlds with +50 levels to beat.
Stop the Jelly Rebellion - A funny and engaging plot around the jelly rebellion that will lead you to unlock +10 hidden characters
Wit and ability - Each level will test you: you will need to understand what it takes to beat the level and then you will need to be enough skilled to do it.
Multiple modes for 1 and 2 players - "Rest in Jelly" includes 3 solo modes and 3 local multiplayer modes so you can beat those nasty jellies alone or with a friend.