So I haven't updated for two weeks. Now, before you yell and make me promise to be a better updater, let me tell you something: it's here. Warlord is done. It's out. The game released a few days ago and it's been hectic in Isotx land; we've all been trying to tie up loose ends, trying to make sure our proverbial baby didn't get delayed any longer.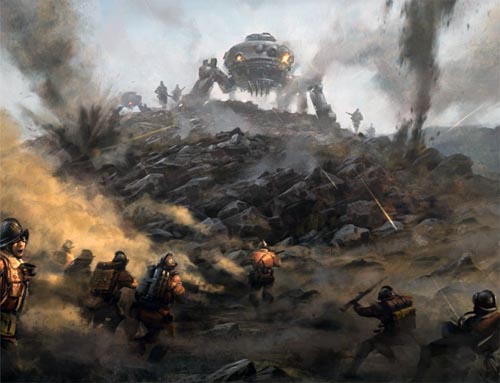 So why didn't I post about it on, say, Friday? As it hit the internet full-force? As FilePlanet and GameSpot picked it up?
Well, I was working out a deal for all of you guys and that took a bit of time. Those of you who followed this game, those of you who played through Iron Grip: The Oppression, those of you who made Iron Grip what it is today - I want to thank you. And what better way to thank someone than with a gift?
When you head to our web store, if you're so inclined to pay for our game, any ModDB user gets 30% off retail price. That's 30% off of $24.95. To redeem your code, simply type "MODDB30" into the checkout page of our store to get this great deal!
Note: the coupon expires Sunday night at 11:59PM PST - so don't delay too long.
Quick Download Links
So... What's Next?
For those of you wondering what's happening next, let me tell you - it ain't necessarily pretty. For the dev team, anyway. We're working on patches. We're aiming for a mid-December patch of Warlord with some "special" fun, and we're looking to get it on Steam (and other distributors). We're also pushing for other changes, including a Linux dedicated server and a brand new trailer.
We have a long road ahead of us, and releasing was just the beginning! Thanks to all of you for sticking with us for so long, and we hope to see you down the line for years to come.
Official Release Trailer
The Trailer below shows off some of the unique gameplay and settings of Iron Grip: Warlord.