Hello friends! Some great news here!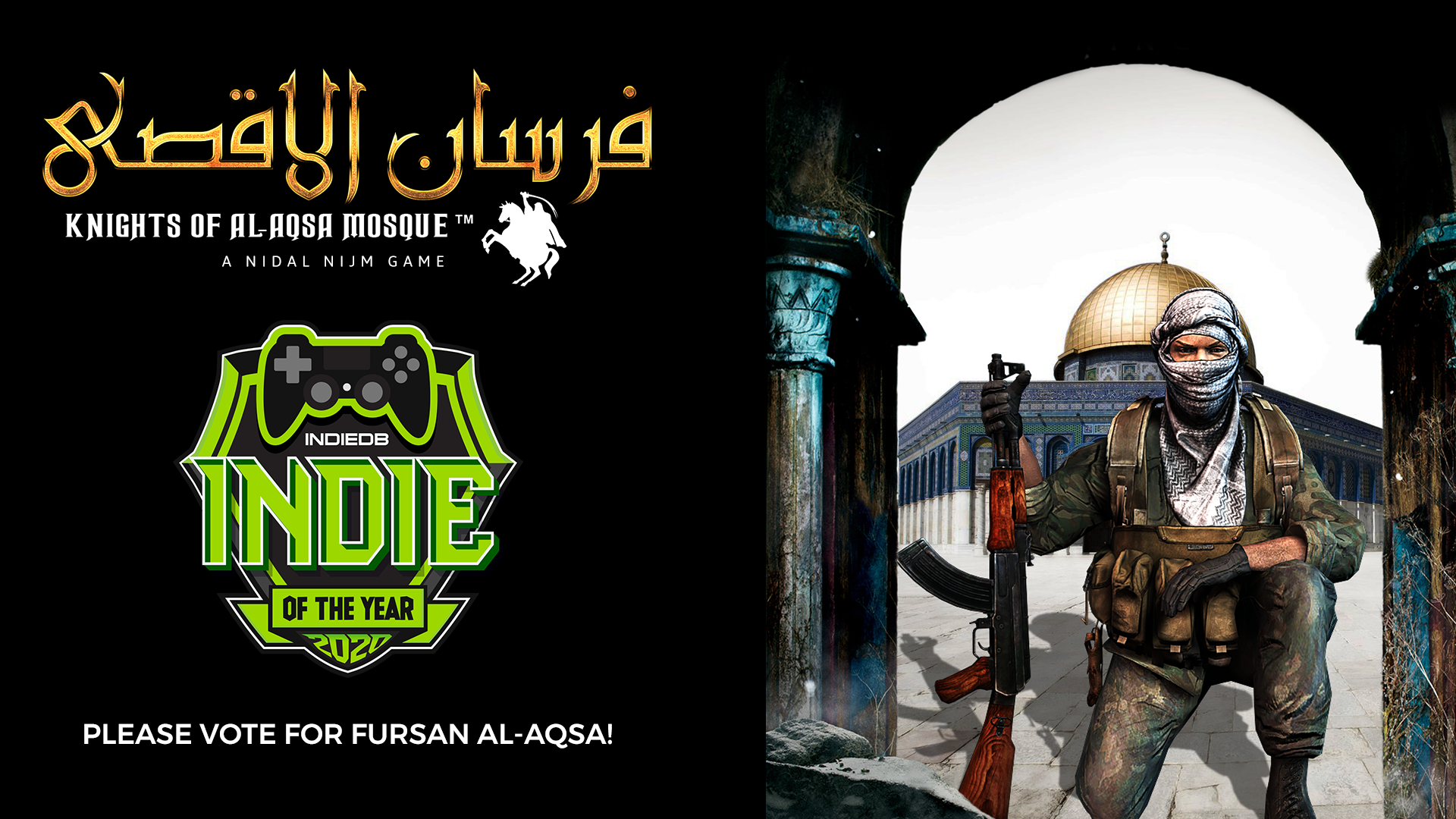 Please, vote for Fursan al-Aqsa:
Today began the IndieDB Best Indie Game of 2020 Competition. Last year my game was selected among the top 100 Indie Games of 2019. Now I need your help to make my game be among the Top 10 of 2020, and below I explain why.
A great Indie Games Publisher showed too much interest on my game, and I am now working on an updated and revamped build of my game to send them, and If they approve, and everything goes well, be sure my game will be a worlwide success, Insha Allah (God's Willing)!
I am sure that whenever any publisher sees that players are loving my game, that players selected my game as one of the best from 2020, this will encourage ANY publisher to get my game, and releasing my game through a Publisher will mean it will reach a MUCH BIGGER audience (than releasing myself), and this means you will be able to play game on PS4, Xbox One and maybe even on PS5 and Xbox Series X! So EVERYONE wins.
Another imporant news, is that my father (the greatest inspiration for my game), decided to help me in this project (after he has seen the HUGE sucess my game is making arround the web. He is helping by providing important informations about Palestinian Guerrilla and the Israel x Palestine Conflict in general, Classic Palestinian Nasheeds (musics), helping me with Arabic Localization, he made some slight changes on the game narrative (to make it more realistic and historical accurate), as he lived this conflict (he fought for the freedom of Palestine). Now the game has a more Palestinian Revolution Feeling, more Nationalist and less Religious, and the game on its actual state is much more polished, balanced and better to play than the 2 previous demos I released.
I learned from my father to don't wait things come to me, I must make things happen. So I submitted my game to as many indie games festivals I could, and one of these festivals invited me to a business meeting with some publishers, and this publisher was there.
They told me my game is exactly the kind of game they are looking for, a lot of bullets, blood and explosions :D :D :D. They asked me to send them a pitching document with all informations about my game, also they sent me many forms to fill (like my budget, my post launch plan,...) and off course a playable build of my game. So I asked them sometime to polish my game better and send them an almost finished version of the game (the more complete the game more chances for them accepting it). And now I am working like crazy to finish this build of my game.
Here follows some new updates on the game itself: