Weekly Report - 34
Last week, we were all setup to launch the update when disaster struck. One of the services we were relying on to push the new update broke. The update was already on the sever and everything. By the time the issue was resolved, it was almost time for this week's update… and because of this, last week's update was rolled into this week's update, making on big gigantic update!
We've done some significant improvements to some areas of the game world, and some MASSIVE overhauls to combat. Some other preparation and maintenance work was done, getting ready for the additions in the coming weeks.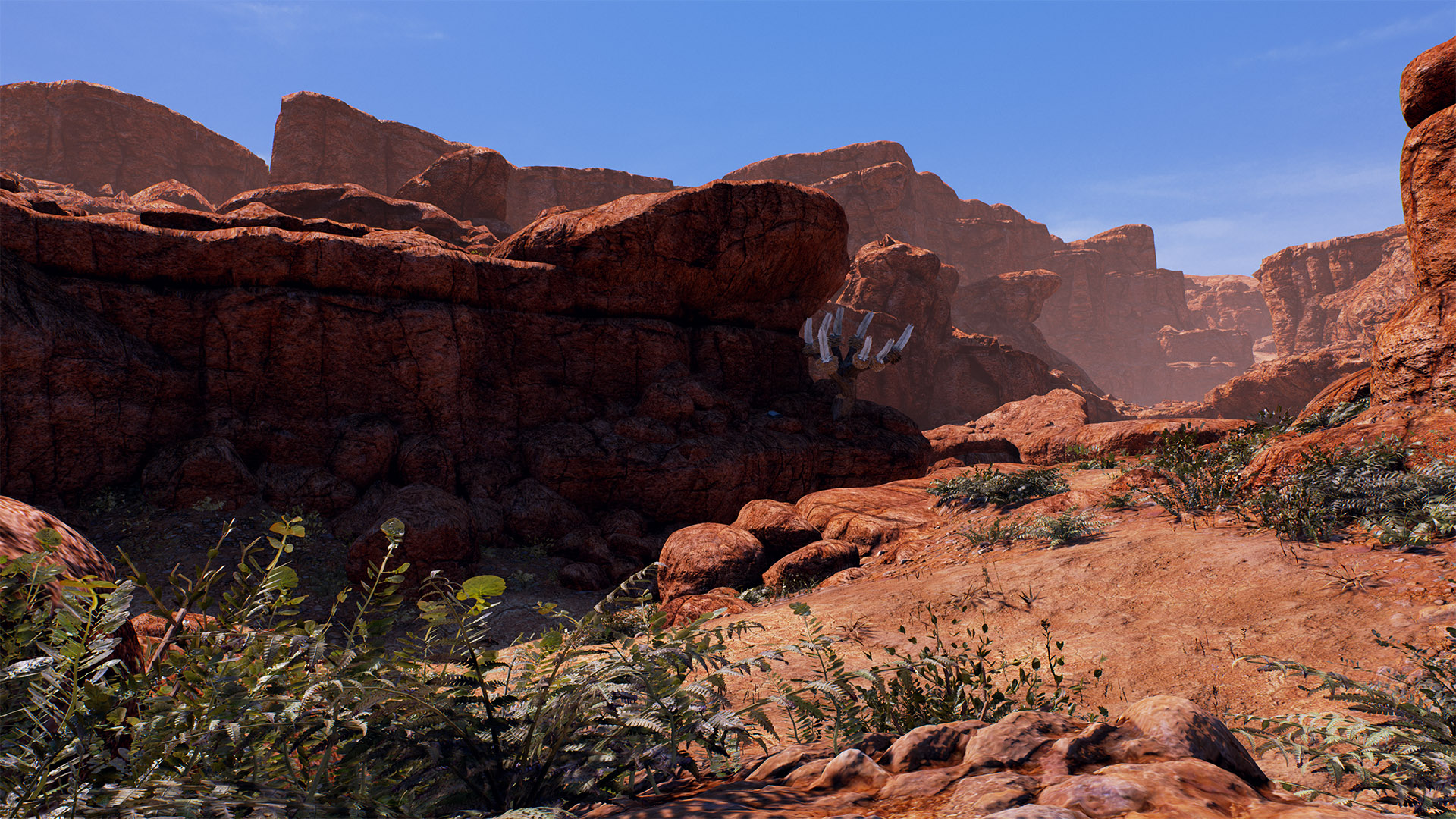 This week's additions
Redone Area – The northern half of South Ka'te'coro Canyon - As with last week, where the southern half of south Ka'te'coro Canyon was rebuilt, this week the northern half of south Ka'te'coro Canyon was rebuilt, this time MUCH more drastically. The game area was actually moderately expanded with quite a large amount of complexity (and foliage) added to the area.

Combat Combos - Attacks in combat now follow a pseudo-combo system, allowing for significantly improved predictability. The first attack animation will always be the same, and the following animations will be different, but consistent. This is replacing the old system, which simply used the same animations but randomized.

Reworked Combat Timing - Combat was significantly reworked to improve attack damage timing, so that enemies are no longer damaged at times inconsistent with the animation.

Power Attack button now 'Hold LMB' - You can now perform a power attack by holding the left mouse button, rather than the previous control scheme. The power attack displays a super early prototype of a new major feature:

Timing Reticule - An early version of a new feature, called the Timing Reticule has been added to the game. This system will be substantially different and improved by the next update. For now, the only time this Timing Reticule is used is while you hold the left mouse button to perform a power attack. Time the release of your power attack to hit the highest peak of the reticule and receive a bonus to your attacks. The more precise you are, the more you are rewarded.

Combat Staggering - Staggering has been added to combat, along with a new stagger resistance system. Certain attacks deal more or less staggering. If you receive to many hits in a short period of time, you will be staggered. A blocked attack will now lightly stagger the player. A perfect block will fully bypass any stagger. Note, this tilts gameplay more towards being defensive in combat – and these values and various animations will need to be improved further for best combat feel, this is simply an introduction of the feature.

Dolfog Overhaul - Dolfogs now come in a variety of different colors and ages. The old, randomized color system was removed, and replaced. Each area of the world now has more specifically colored dolfogs. The different colors and ages affect many gameplay aspects, such as their health, speed, personality, damage, and more. Quite a few more varieties were added, including the boss-like Alpha Dolfogs (And even bigger ones too), and the sinister Emberfogs. Dolfogs also now have pelts which can be collected – these pelts are also color matched to the color of dolfog which the pelt is coming from, and in some cases even the age will affect the pelts.

Upgraded to Unreal Engine 4.10.1 - As we strive to keep up with the latest improvements to the Unreal Engine, we've once again updated to the latest version of the engine. On this occasion, there have been no substantial changes to the functionality, performance, or visuals of the game due to this.

Weapon Speed Display in Inventories - The speed of weapons is now displayed alongside weapon damage, for a more informative choice when purchasing a weapon. Swords are the fastest, while blunt weapons such as maces are the slowest, with axes striking a middle ground.

New Combat Attack – Sprint Attack - You are now capable of doing a forward attack while sprinting, which is comparable in cost and effect to a power attack.

Block Sounds (Placeholders) - Sounds were added on both blocks and perfect blocks, making it a little more clear when both of these things have occurred. These are not the final sounds, and will be replaced sometime in the future.

Containers display Weapon Damage - Containers will now display weapon damage (Along with the newly added weapon speed), similar to the player's inventory.

Object Preview Improvements - Once again, the object preview for containers has been improved, by increasing the size of smaller objects to make them more visible. Now you can see all the fine detail in our lovingly crafted objects.

New Quit Prompt - Quitting the game from inside the world will now bring up a new prompt windows, which will allow you to quit directly to desktop, quit to the main menu, bring up the save menu, or return to the game.

Improved Shadows - Shadows were tweaked once again, this time biasing more detail closer to the player, in exchange for slightly reducing distant detail (Nearly unnoticeably so); because of this "compromise", shadow detail was improved with no performance cost.

More Tessellation - Now all rocks have tessellation and world displacement, making every single rock in the game significantly more visually impressive.

Tweaked Landscape Textures - The landscape material was completely overhauled, and the textures it uses were tweaked. This will once again result in some subtle changes and improvements to the visuals.

Map Menu Improvements - The ingame map has been upgraded with a less distorted, higher resolution map image, which also properly reflects the newly updated areas.

Tweaked Atmospherics (Skysphere, Lighting, Fog) - The lighting color from the sun was adjusted, especially around noon, as were some subtle sky colors, as well as an overall change in the fog density. The fog changes especially help to make scenes less confusing, by adding more depth perception without overpowering the scene with fog.

First Time Fullscreen - The first time the game is run, it will now automatically launch in full screen at the highest possible resolution allowed by your computer.

Fixed: Game Freeze on Quit - Fixed a prevalent bug introduced within the last two builds which was causing a soft freeze on attempting to exit the game.

Fixed: Many combat related issues and glitches - Many combat animation related issues were fixed, which should allow for a smoother, more predictable combat experience.

Fixed: Music Volume - Fixed a bug that was causing music volume to not be properly adjusted down, when the player lowered the volume in the options menu.

Fixed: Infinite Falling Bug - Fixed a bug that was causing the player to potentially be stuck in an infinite falling animation if they were knocked off an edge during certain animations.
With this week being the week of Christmas, literally everyone working on the game is taking time off to visit with Family. This means that next week will not have an update. Sorry.
In the coming weeks, we're looking to requisition some additional animations, to potentially get Player Customization finally in place, along with some new NPC outfits (which would also be usable by the player of course)
Soon we'll also be fielding some server improvements, which should improve stability and download speeds, as well as our new checkout system.
–Luke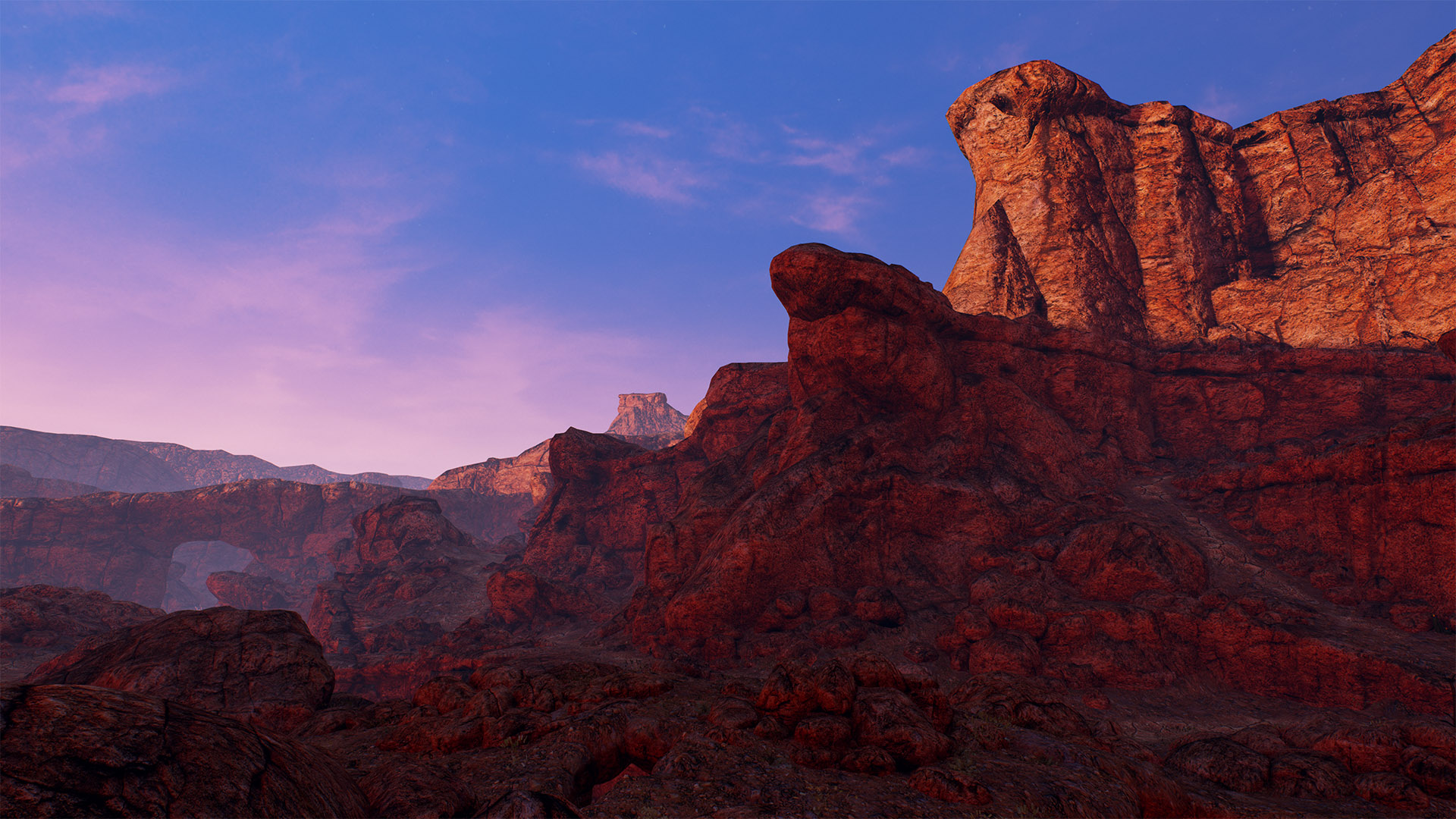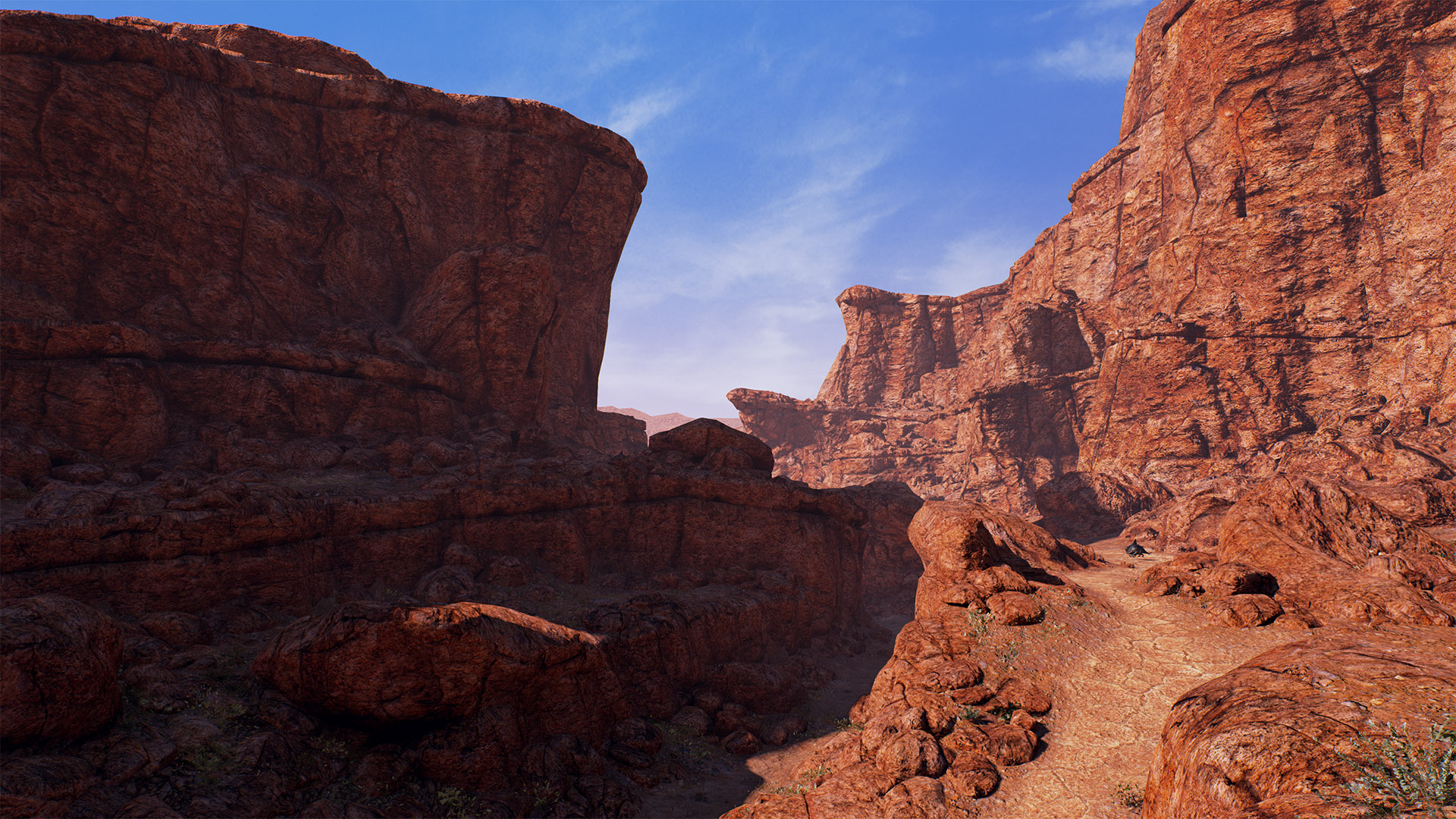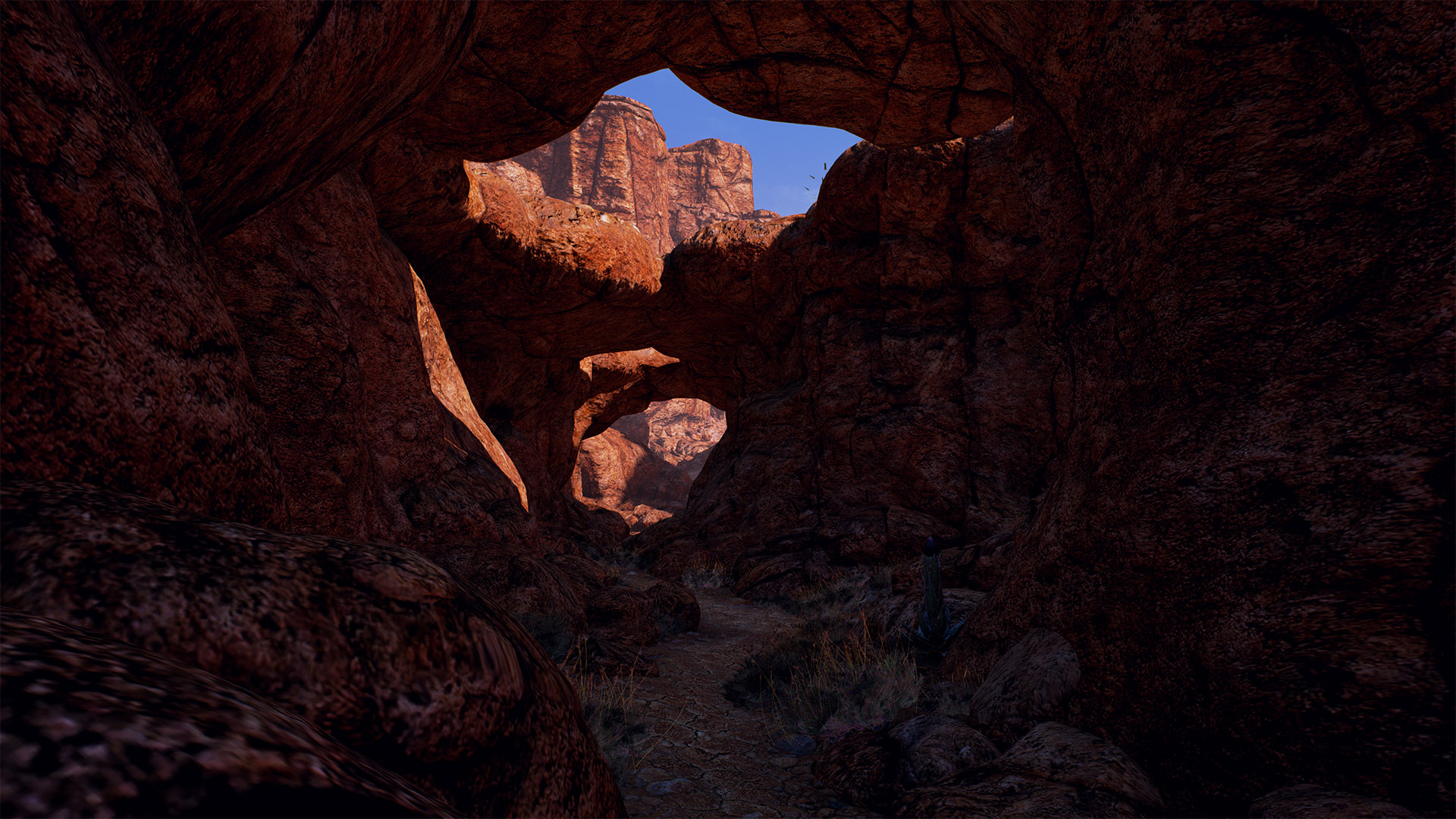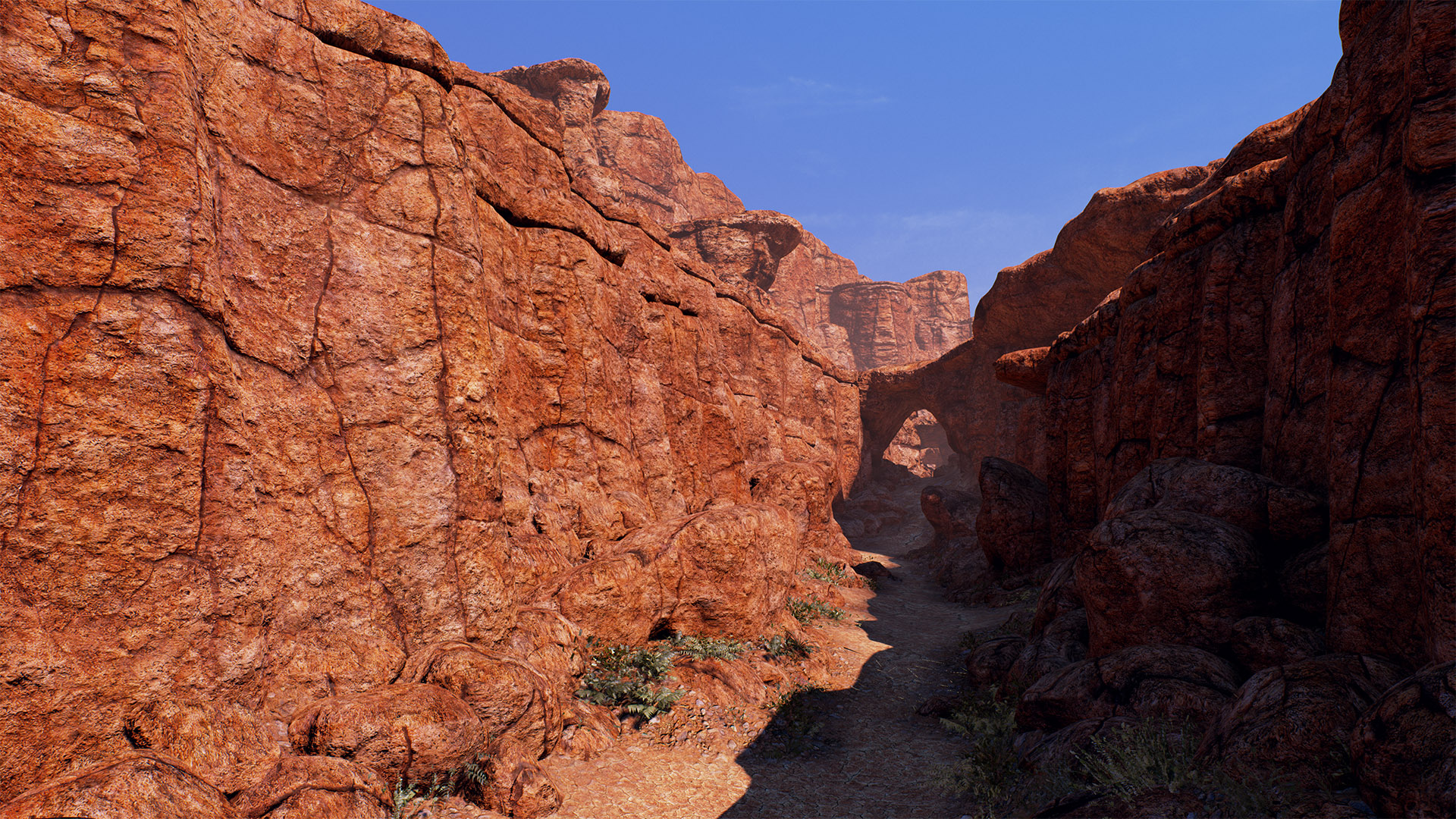 ---
Vizaris is an open world, fantasy roleplaying game, with singleplayer and 6 player co-op multiplayer. Vizaris focuses on player choice and freedom.
You can play Vizaris right now by going to www.VizarisGame.com/play , Every dollar goes to supporting the development of the game, meaning more content at a faster rate. Free press access available! Questions, comments, help, and feedback welcome!