Weekly Report - 31
Yet another foundational feature was added this week. This time it was the virtue system, which is a core foundational piece for the upcoming skill system. In addition to this new system, we have a significant performance improvement for most players, and a big visual update for the landscape.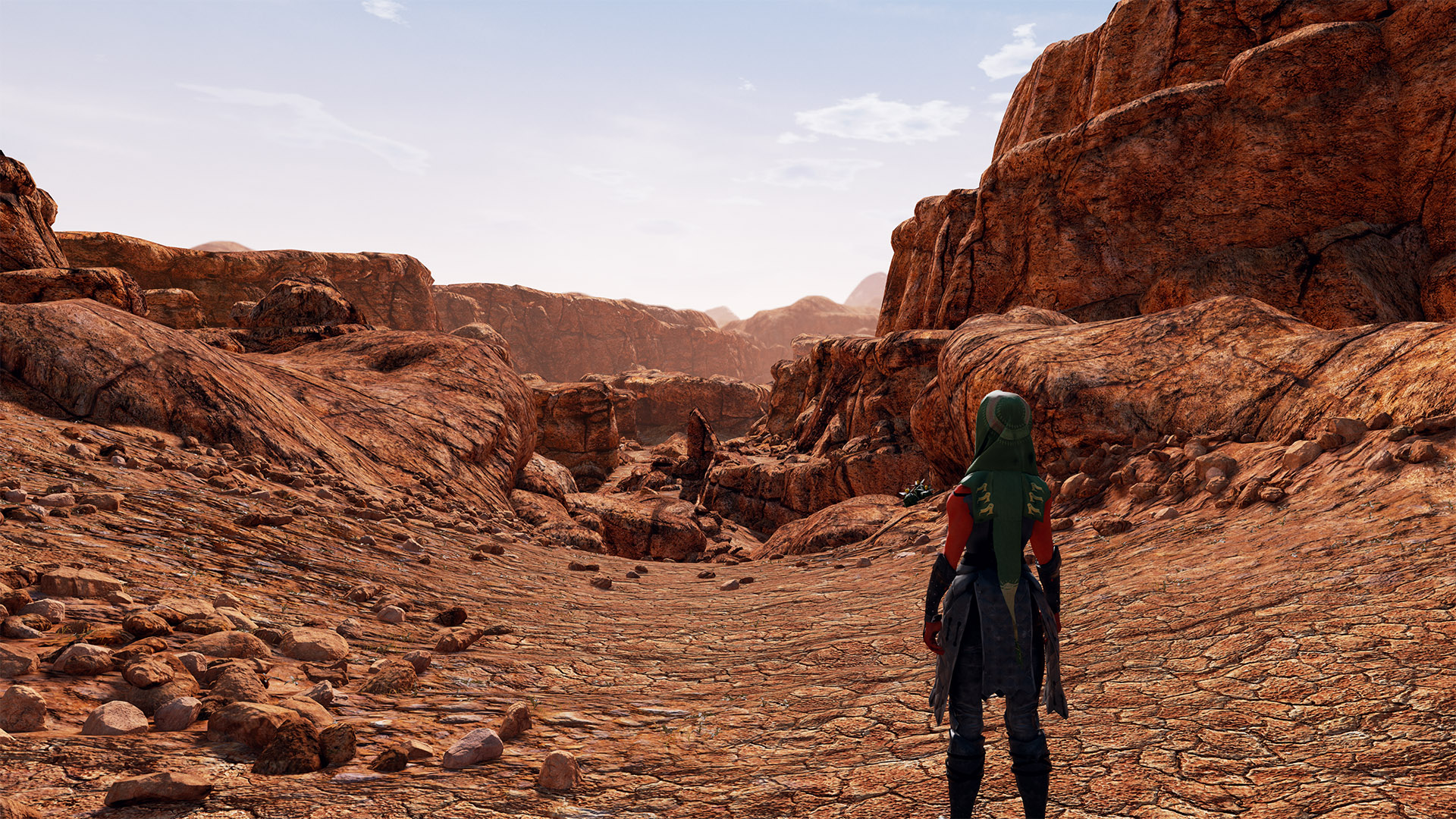 This week's additions
The Virtues (Core Stats) - In another major step, this week we added the 8 core virtues, and their functionality to the game. Upon character creation (or via a menu for already created characters) you can now allocate your distribution of the 8 virtues.
– Strength; your physical power.
– Agility; your physical speed.
– Finesse; your precision.
– Endurance; your ability to endure.
– Willpower; your mental power.
– Intellect; your mental speed.
– Charisma; your ability to influence others.
– Luck; subtle influence on everything.

You start of with 80 points. Up until now, the player character was functioning as if they had 10 points in each virtue. However, now you can customize these points however you want. You can dump them all into a handful of virtues (at the cost to the rest of the virtues), or you can make little tweaks. It's up to you. All of these virtues have real ingame effects; though the effects we have at this time do not fully represent the long term plan for the virtues.


Strength Virtue - The strength virtue represents your physical strength, it affects how much damage your weapon deals and the amount of items you can carry before becoming overloaded.


Agility Virtue - The agility virtue represents your physical speed. It affects how quickly your character moves in most situations where speed is important, including attacks and running.


Finesse Virtue - The finesse virtue represents your precision while performing intricate or technically complicated actions. It helps to reduce stamina costs.
Endurance Virtue - The endurance virtue represents your ability to endure pain and hardship. It affects how much maximum health and maximum stamina your character has.


Willpower Virtue - The willpower virtue represents your mental strength. It affects your character's ability to go without sleep.


Intellect Virtue - The intellect virtue represents your mental speed. It affects your character's concentration regeneration.


Charisma Virtue - The charisma virtue represents your ability to influence others. It helps give you better prices and discounts at stores.


Luck Virtue - The luck virtue represents your luckiness (or unluckiness) It has a small effect on everything you do, including your chance to land critical hits... and maybe even a small influence on how much money you find in containers.
The most complicated part of the virtue system was getting it in place. Now that it exists, we're in a good position to add proper skills to the game (Skills being things like cooking, archery, blacksmithing, which grow and improve as you use them). We can also add more content to the game which utilizes virtues.
Massive shadow optimizations - Thanks to some clever trickery, and new visual effects, we were able to significantly optimize the ingame shadows, leading to a performance increase of a MASSIVE 30 – 45 percent increase. This will allow most players to bump up the settings to the next quality level (or two)


Landscape Texture Upgrade (Again) - We also increased the quality, and improved the design of several landscape textures, leading to higher resolution and higher realism visuals. This also adds slightly more color to the scene, without changing the look away from the colors we want. (More color will be added in the future with foliage)


Critical Hit - Based on the player's luck, there is now a very limited chance of causing a 2x damage critical hit on an attack.


Fixed: Lighting in Character Studio - Reduced the lighting intensity in the character studio, which makes the picture significantly less washed out.


Removed: Unused Art Assets - Removed a bunch of old art asset files, which weren't ever going to be used ingame. This leads to a smaller download and install size.
In addition to the work last week on the virtues, there was a bunch of work done behind the scenes on the village. The exterior of the village, along with it's architecture is now nearly complete. We're about to start building a massive amount of art for the interiors of the village, which means we'll soon be able to add the village to the game, as well as dozens, potentially hundreds of additional gameplay objects, such as food and tools.
Due to this week being thanksgiving, a major holiday in the United States, – and as well as a focus on the new backend/server system/launcher improvements, next week's patch may be a little bit lighter than normal.
–Luke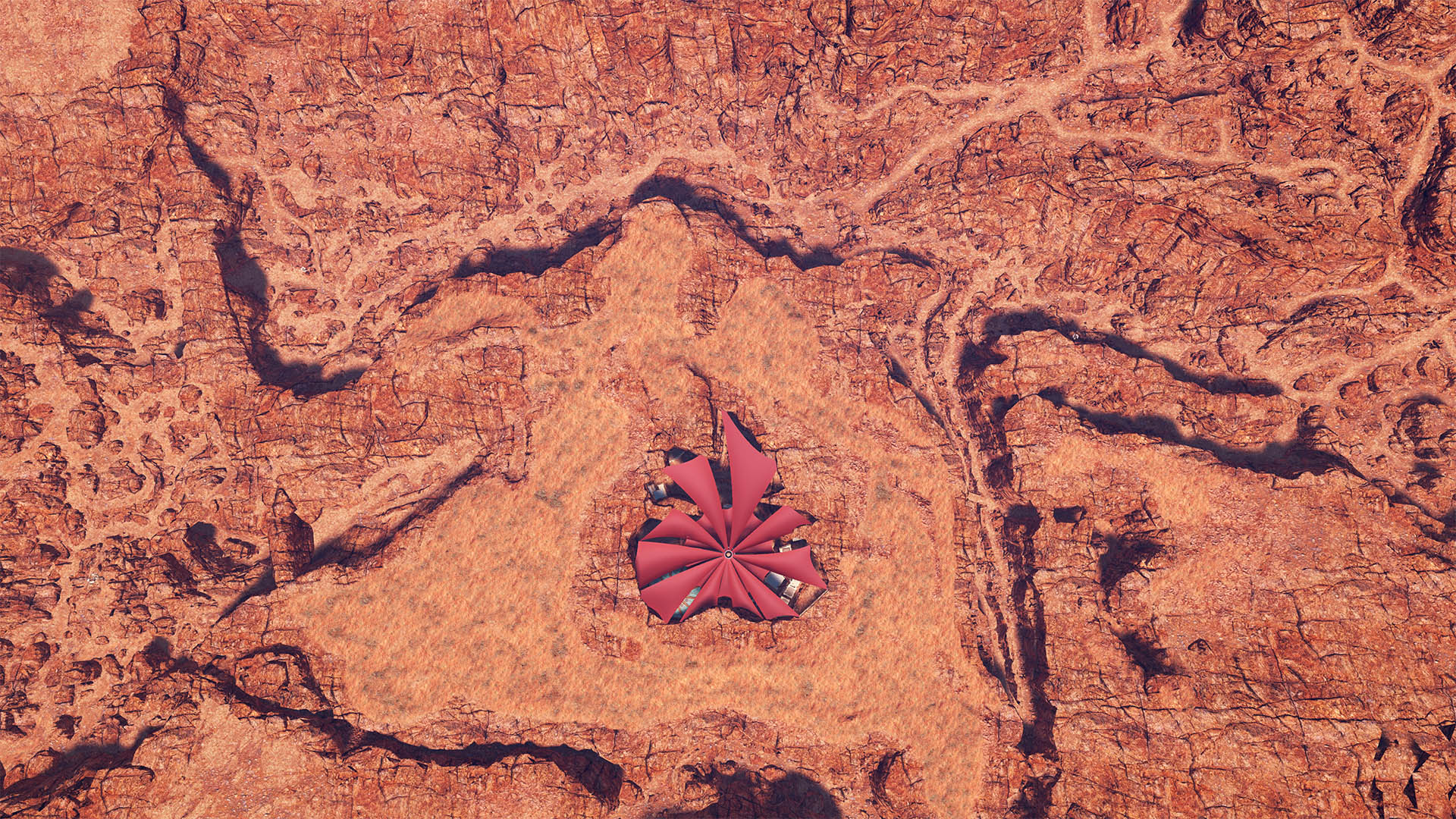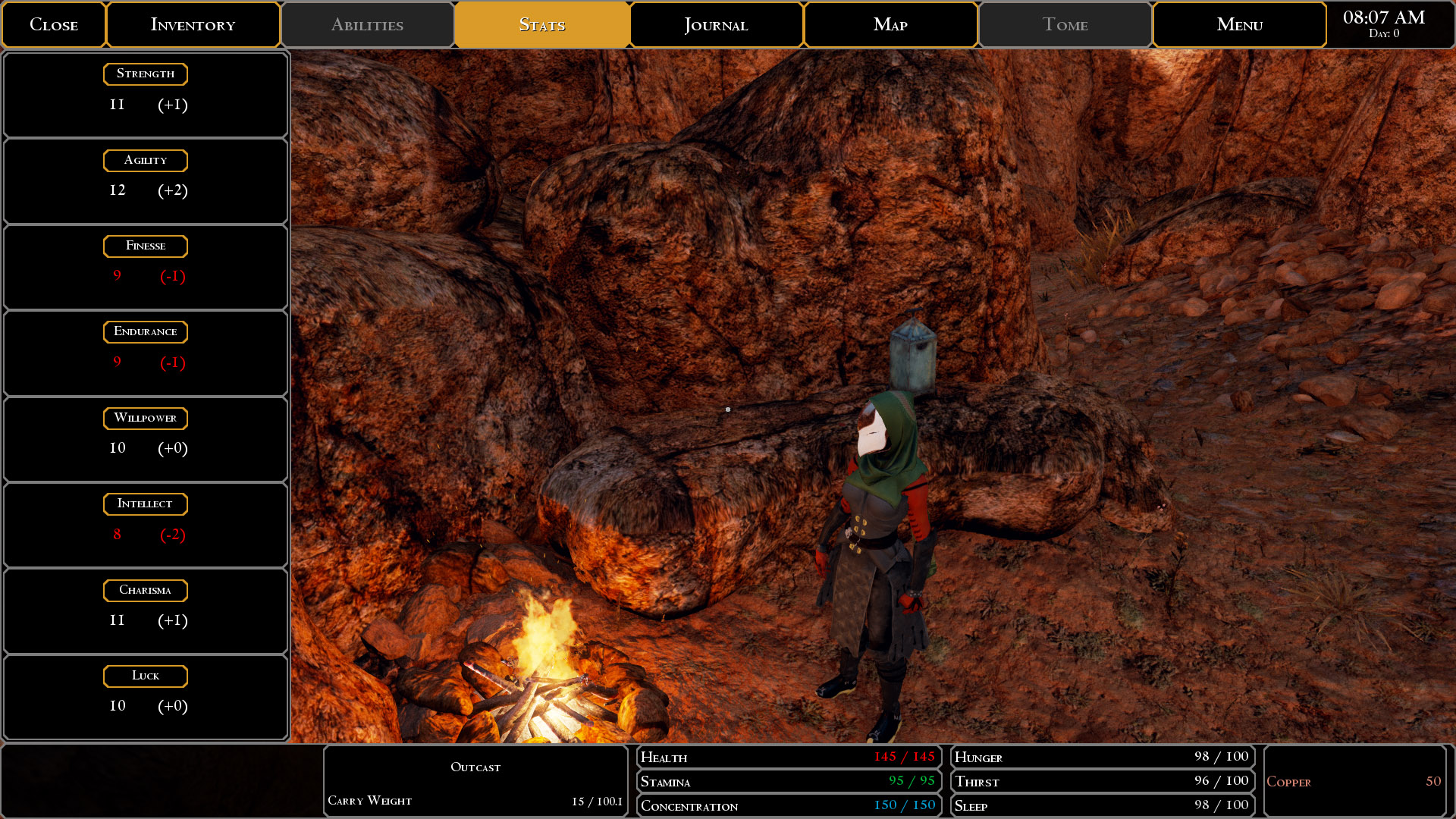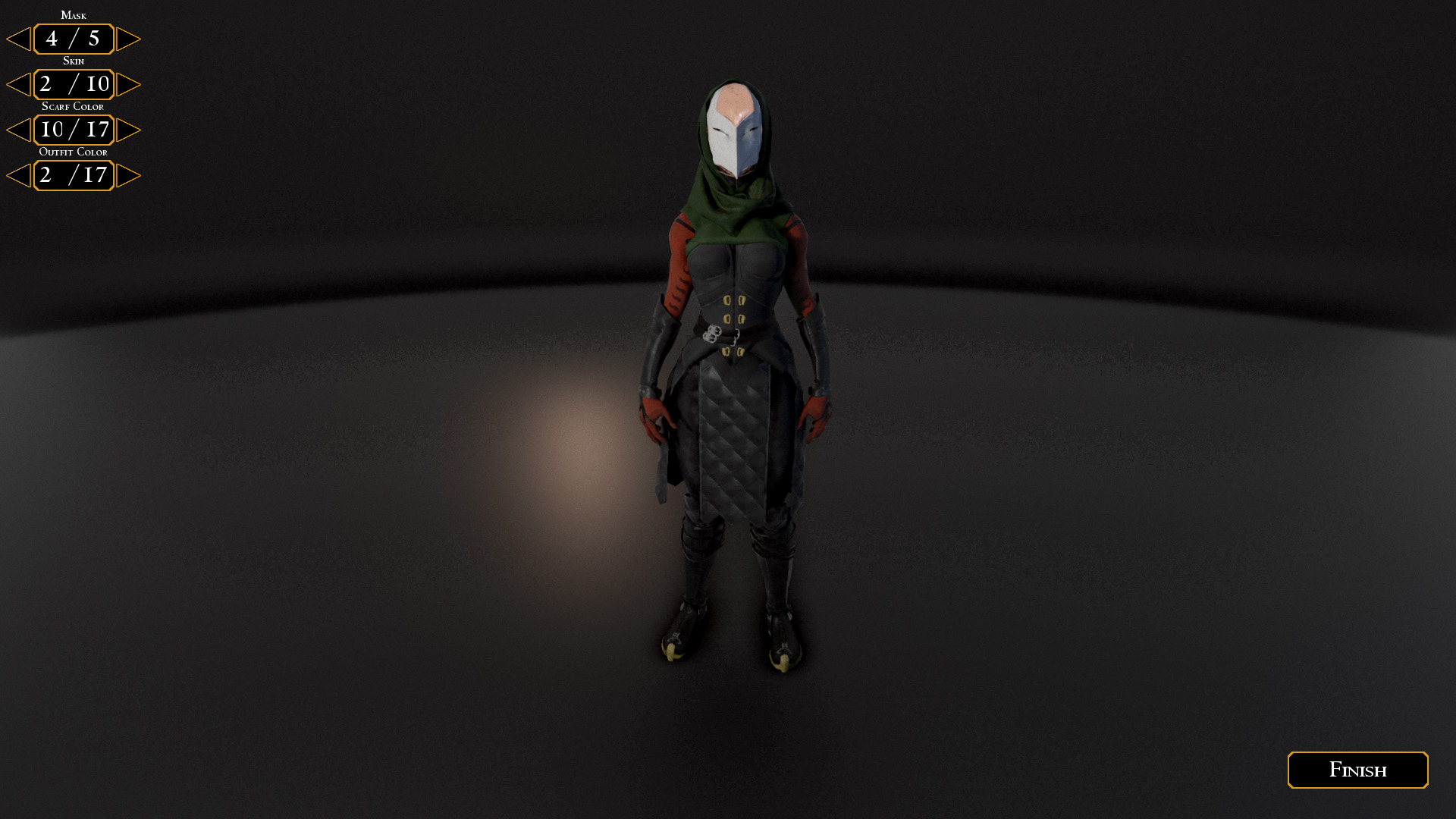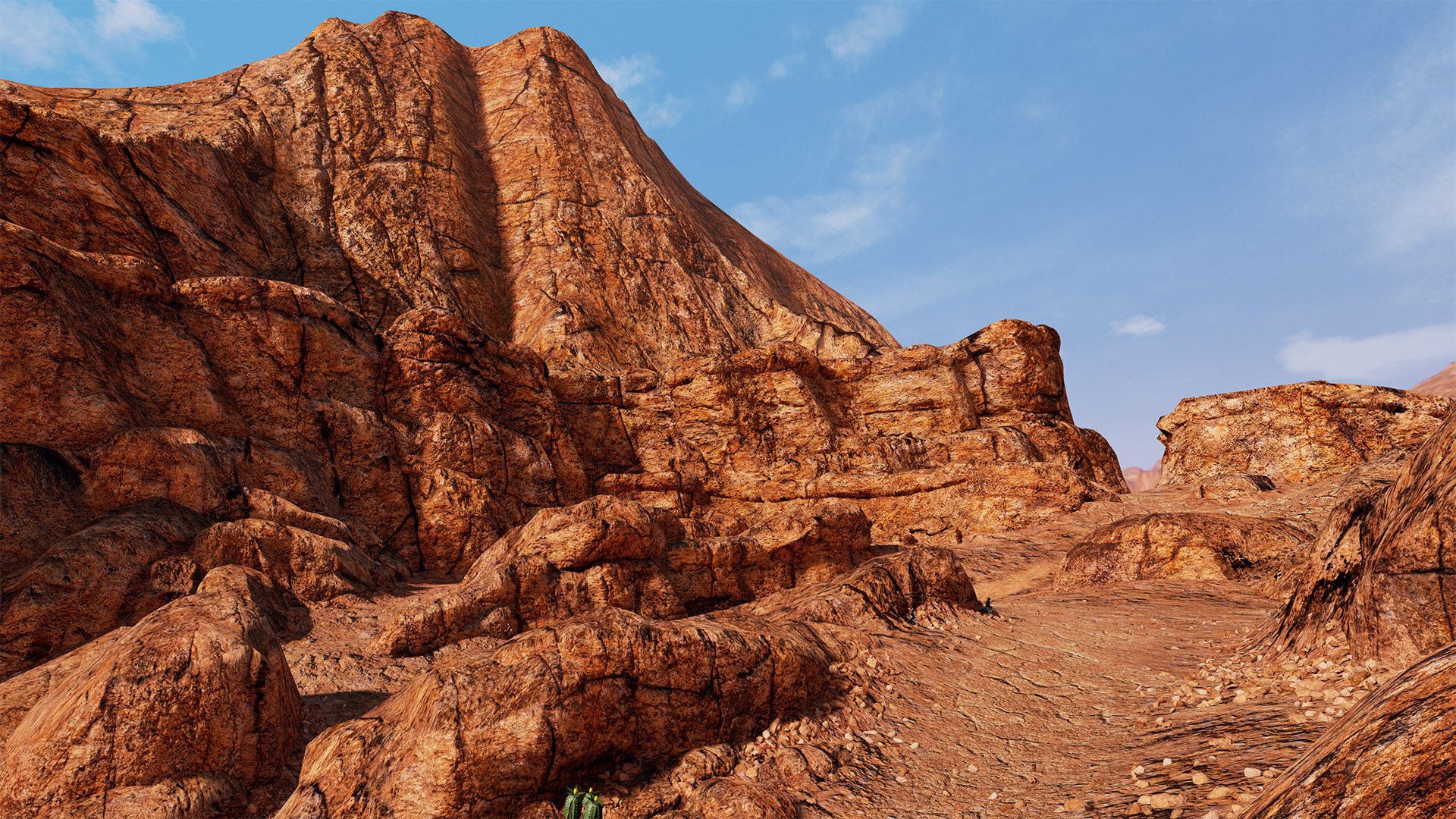 ---
Vizaris is an open world, fantasy roleplaying game, with singleplayer and 6 player co-op multiplayer. Vizaris focuses on player choice and freedom.
You can play Vizaris right now by going to www.VizarisGame.com/play , Every dollar goes to supporting the development of the game, meaning more content at a faster rate. Free press access available! Questions, comments, help, and feedback welcome!