Greetings Colonist!
This post will go over one of the tools available to all new joiners to the universe: the Matter Manipulator.
The Matter Manipulator enables the recycling of the raw components of items into colonists' equipment, increasing their condition. Each tool will have a set efficiency which directly effects the amount of input material wasted with each operation. A portion of wasted material will be returned to the operator in the form of residue which can be reused within the tool.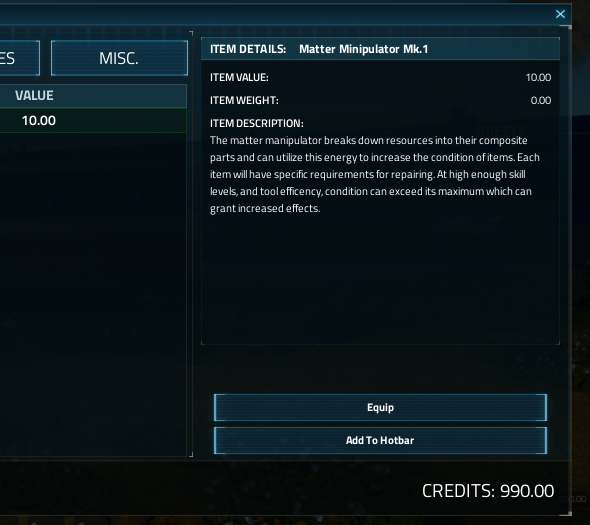 Equipping the Matter Manipulator lets a colonist target items in their inventory that are either broken or in need of repair. Due to the nature of certain items, you will need to recycle specified components to fix them. Each item will have a unique set of components required for repair. These items will usually be similar to ones used to craft the item. In the case of looted or exotic items, you will have to search out the technology and items from which the item was originally made.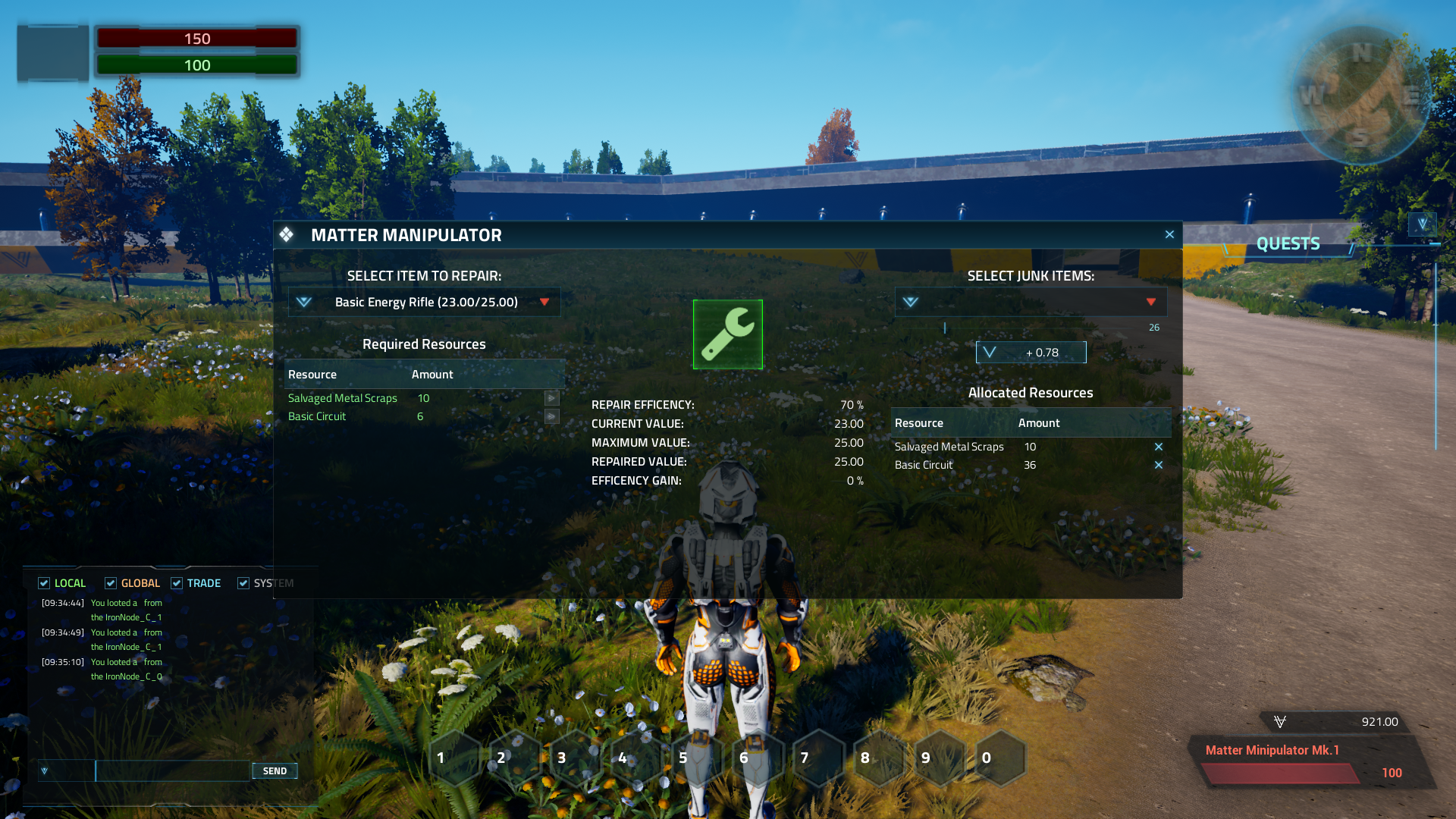 Our engineers hypothesize that as a user's skill with this tool increases they will be able to reinforce the structure of items beyond their initial capabilities. Structural improvements to a rifles barrel and reloading mechanism will increase the weapon's rate of fire and range or improvements to an armor piece will increase its global protective rating.
Additionally, as they become more adept and understand the inner mechanisms of items they will be able to permanently reduce the wear on items through use.
G Mason
Chief Engineer - Virtuverse 1st Expedition