Progress Report 12/1/2015
We are getting close to the end of the year and we are working very hard to get many things done. WE have been working a ton on new foundation features for the game. Here is the rundown.
The Code
We are pushing further ahead on the code foundation to allow for all the functionality for the game over the long haul. There are several things being designed that are of high importance yet not so visually exciting.
Aaron has put together a great screen system that allows us to render things in groups and flip things on and off that either need to be displayed or not. We are currently using it to shelter our main game screen from our debug display. This is very exciting because it also opens the door for menu systems and other wonderful GUI elements.
Larry has been toiling on the rendering side. There are many needs for a top-down game to have layers and having them render properly. Things like trees, seem simple but there is a trunk and a canopy both on different layers and needing to be rendered properly with things bumping in to the trunk and walking under the canopy. The system is nearly done to take into account layers and draw orders. You can see the cowboy underneath the trees in this image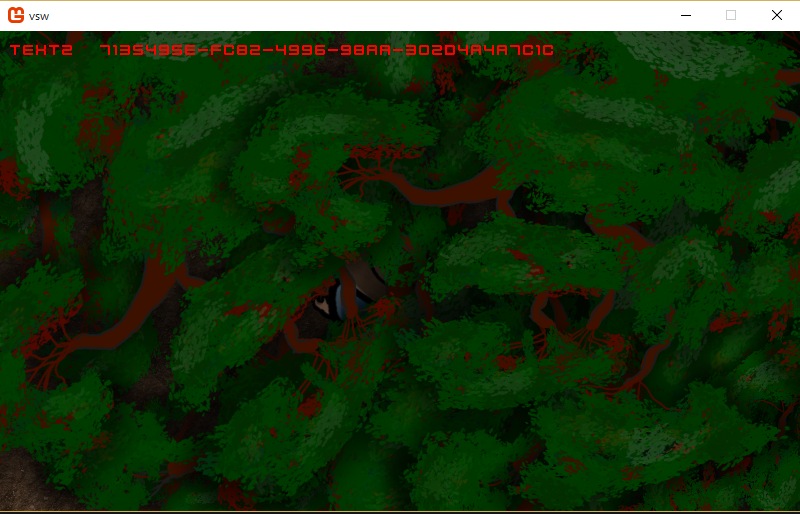 Art
Larry also started to throw together a more interesting tree. Here is a stop motion of the initial pass at the tree.
Greenlight
Over the past 8 days our yest percentage on Steam Greenlight has been 63% that is awesome. All your support has been wonderful. If you have not seen our Greenlight yet, please come check it out and give us a vote.
Please vote for Violent Sol Worlds for Indie of the year. Stay tuned for more updates and thanks for all your support.