Vigilantes is a compelling crimed themed turn based tactical RPG developed by Timeslip Softworks.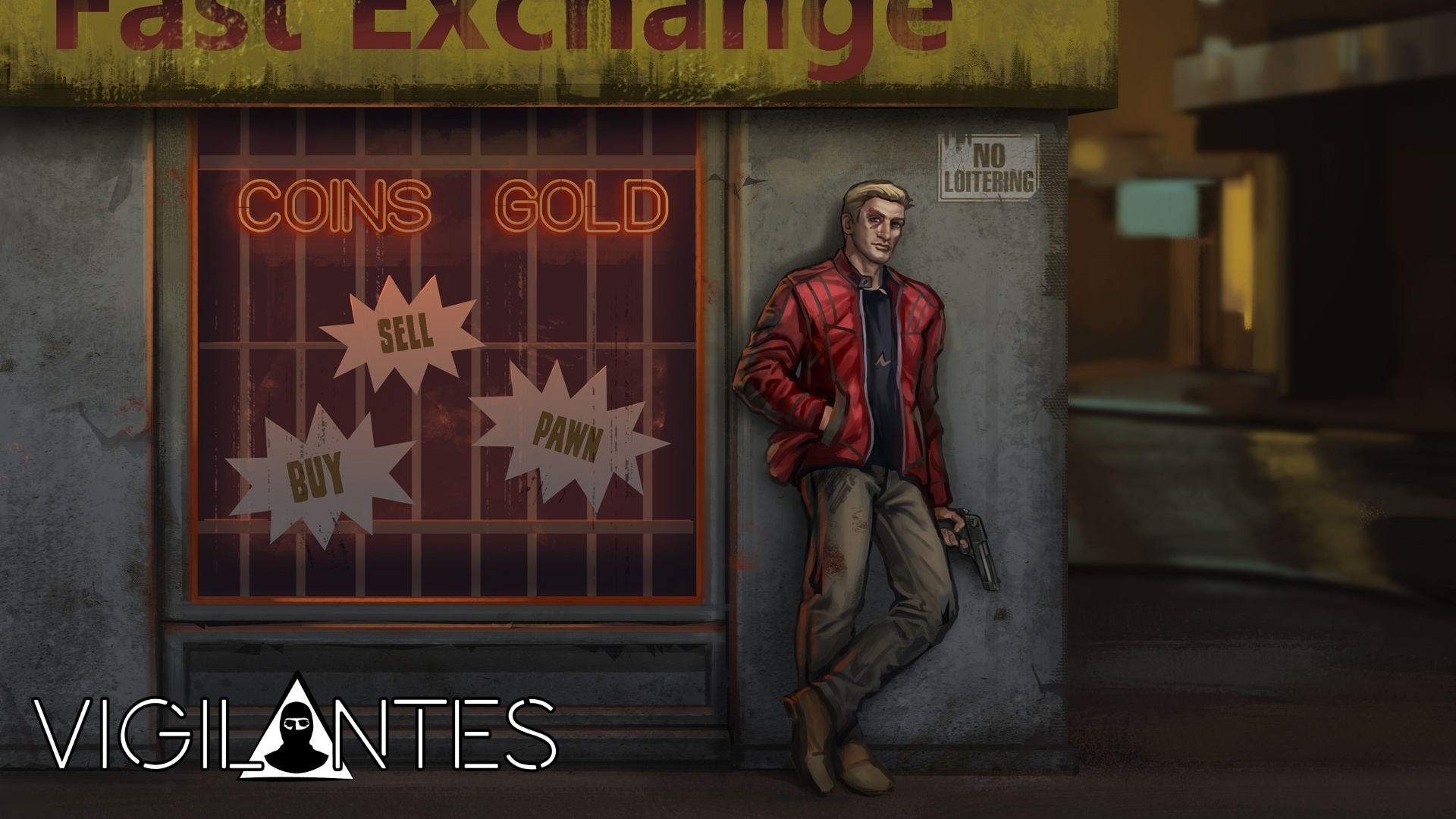 Alpha Release 8!
Alpha release 8 is now available here. The changes and additions this time include a new enemy: the survivalist sharpshooter, a new mission, and a new AI, which stalks the player, keeping a distance, sticking to cover, flanking, and taking opportunistic shots. Wall vision has also been added, allowing you to see enemy silhouettes through obstacles, and two new items have been added: incendiary grenades and an improved craftable armour. There have also been a number of pacing and usability improvements (you can now click to transfer items, shift click to transfer 5, ctrl click to transfer entire stack), and a bug with Ray Case's unique perk, an eye for weakness has also been fixed. The changes are covered in more detail in the development video below. Hope you enjoy!
The below video covers the first half of the work completed for alpha 8. It has already been posted in the alpha 8 interim update article on Indie DB, but in case you missed it, here it is:
That's all for now. Thanks for reading and watching, if you'd like to get future updates on the development of Vigilantes, please feel free to watch the game. If you have any comments or questions, please leave them below, I'll always get back to you!