Hello hello!

It's been a fair old while, but now seems like an ideal time to discuss some recent changes and progress!
So, in the last update I covered the change in art direction and clearer vision for the game as a whole. I am very pleased to report that this transition is going very smoothly! In fact Clive now has scripted cutscenes under way (more on that in the future)!

The first thing to discuss is the two levels "The Great Wen" and "Tempus Tombs". Those of you that have followed us for a while may recognise the first. The Great Wen is an overhaul of a previously started level set in Victorian London. The level is split into three fairly distinct areas; an exterior street area, the interior of the Unnatural History Museum and a sewer.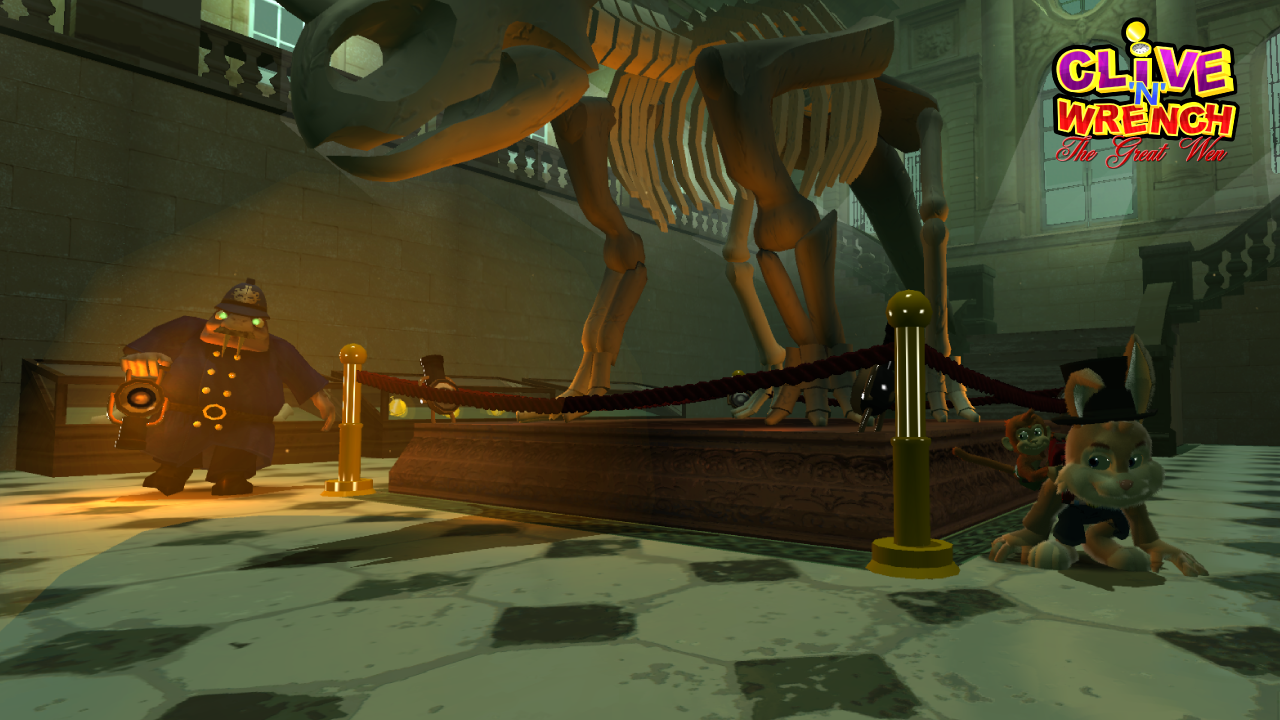 The three distinct areas allow for a lot of flexibility in both gameplay and aesthetics as well as hidden areas and puzzles to solve! Aesthetically I'm making a conscious effort to make every level feel distinct, and The Great Wen is no different. It features rolling fog, rain and reflective surfaces. We also have two separate tunes, one for the museum (with a variation for the sewer) and another for the museum's interior.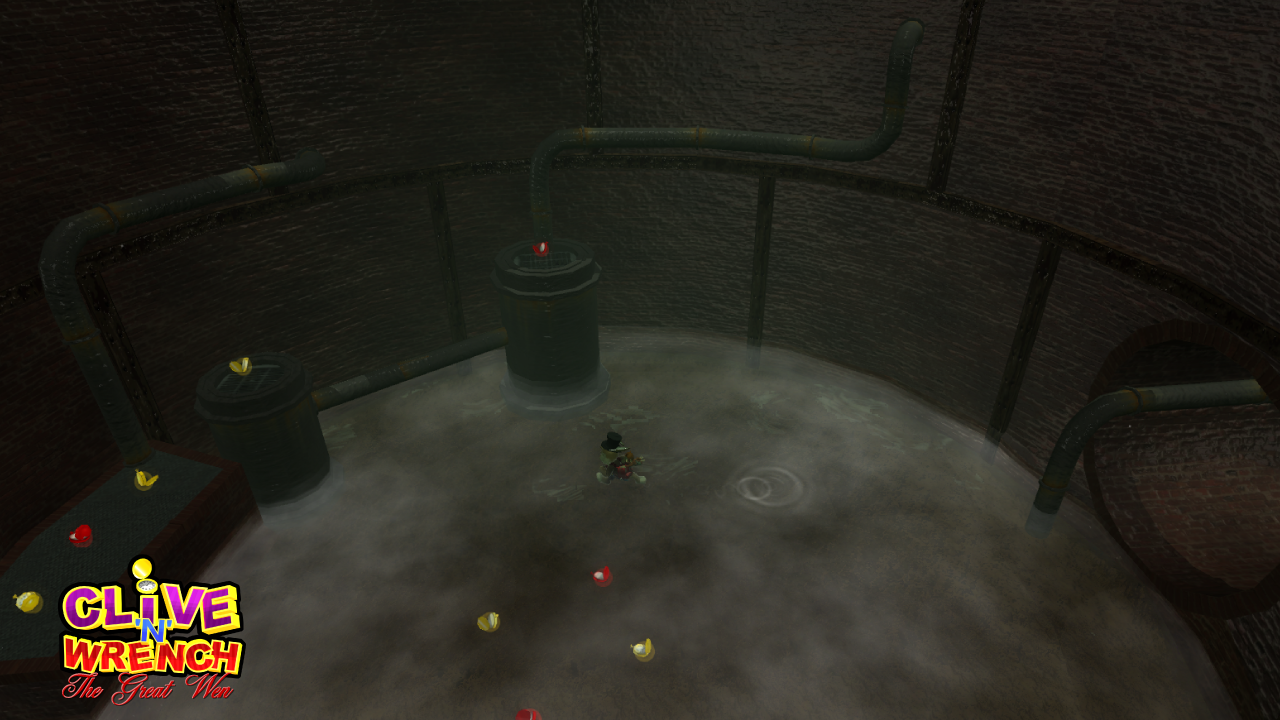 The next level to cover is Tempus Tombs. This level is set in Ancient Egypt, in the year 1352 BC. Visually this level is the polar opposite of The Great Wen. Bright, vibrant and open we see our unlikely duo venture deep into the desert to find Tempus City. The main bulk of the level is focused within the city walls and will allow exploration both inside and outside of many varied buildings and landmarks.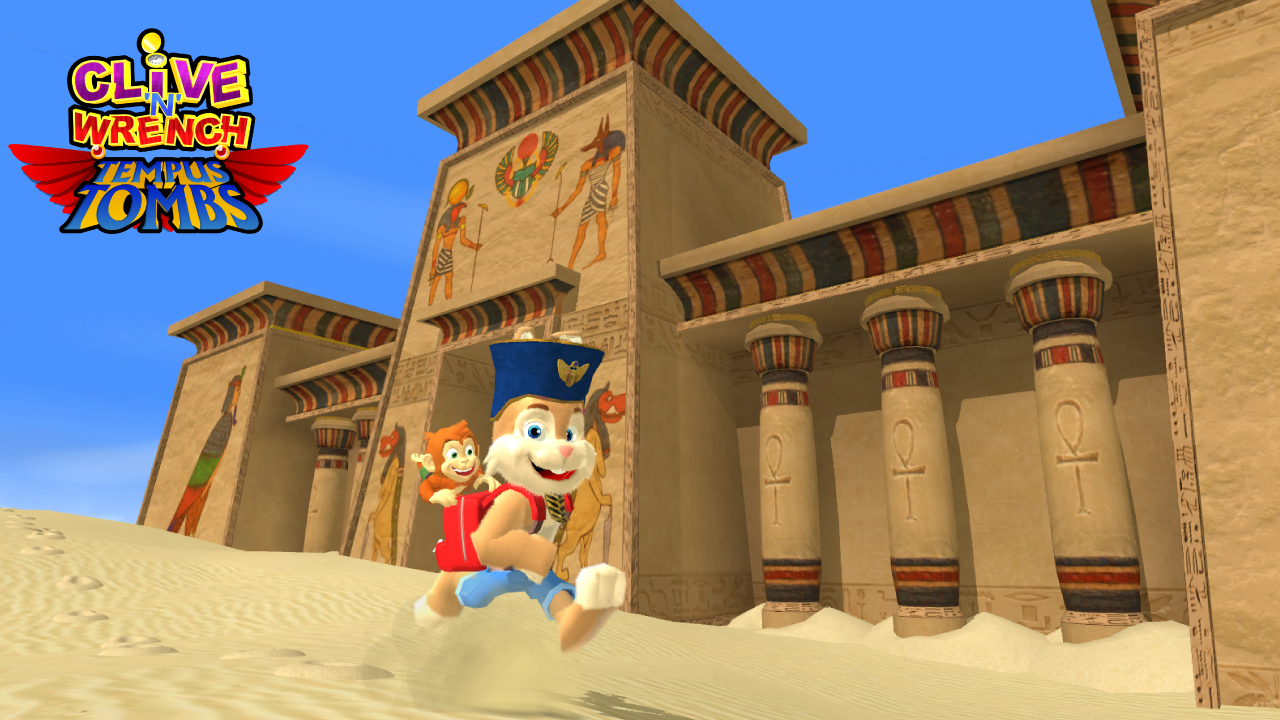 Ancient Egypt in CnW's universe was mainly inhabited by simians (Wrench should feel right at home!). This is not only limited to grunt enemies, but also the still-in-design boss - TutanBahboon!
That's not quite it for this time, we also have our final main character set in stone. Thanks once again to the talented artist Luigi Lucarelli. Meet Dr Daucus' right hand lady - Olga Chestycough. Hailing from Mother Moschoof she leads Dr Daucus' army, as well as acting as his personal bodyguard!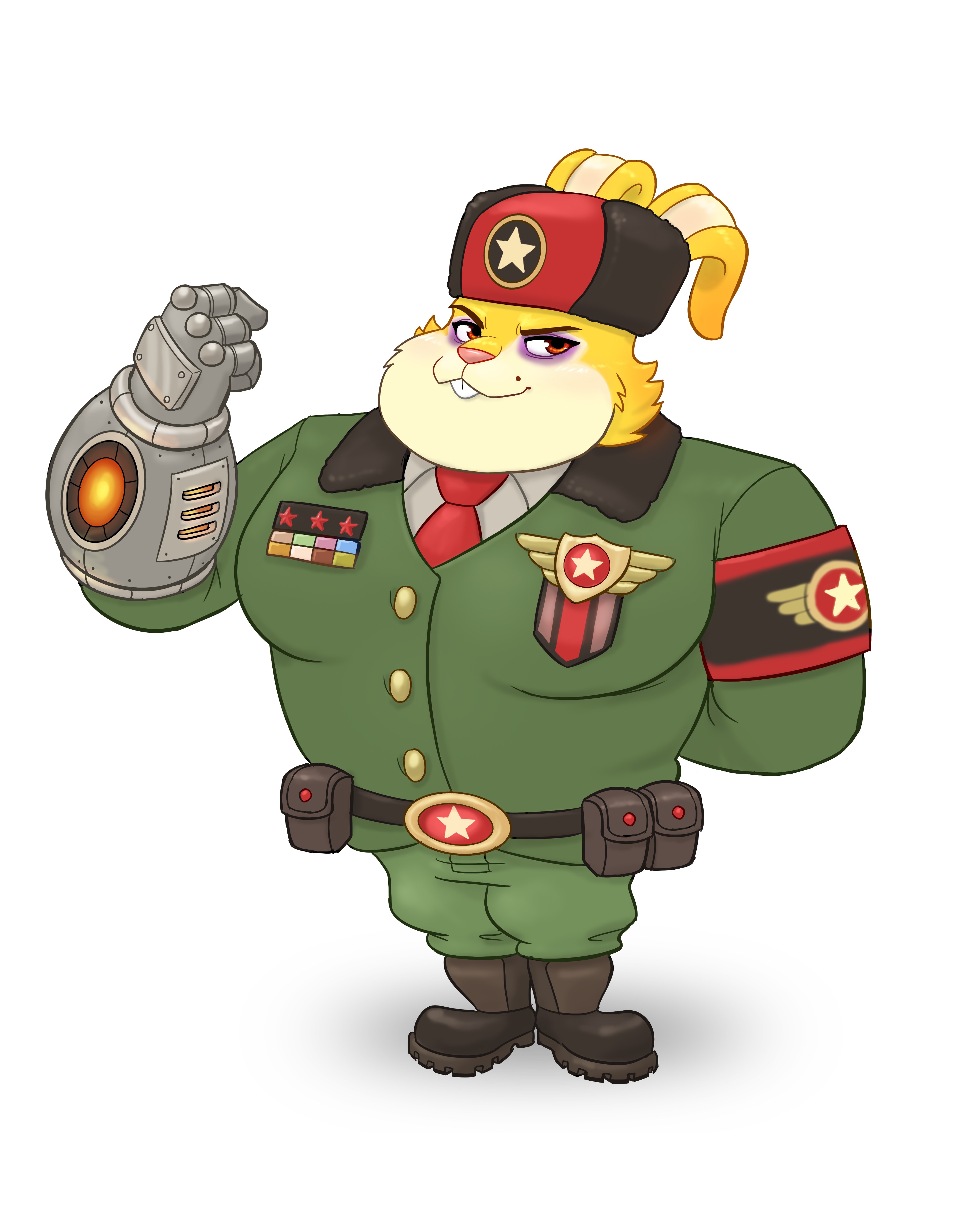 Her regular workout routine includes bench pressing a bull and pulling double-decker buses with her ears. Thanks to the replacement bionic hand built by Dr D, she's stronger than the average bear... well err, rabbit!
And that about wraps it up today (fitting given the season!). I should have plenty of spare time what with a long Holiday break coming up, so expect plenty of work to be done over the coming weeks. As always you can keep up to date with all things Clive 'n' Wrench either on our website, or through social media (links below).

As always, thanks for the continued support! See you in the new year!
Rob
www.clivegame.co.uk
Twitter: @ClassicGJ
Facebook: www.facebook.com/clivegame