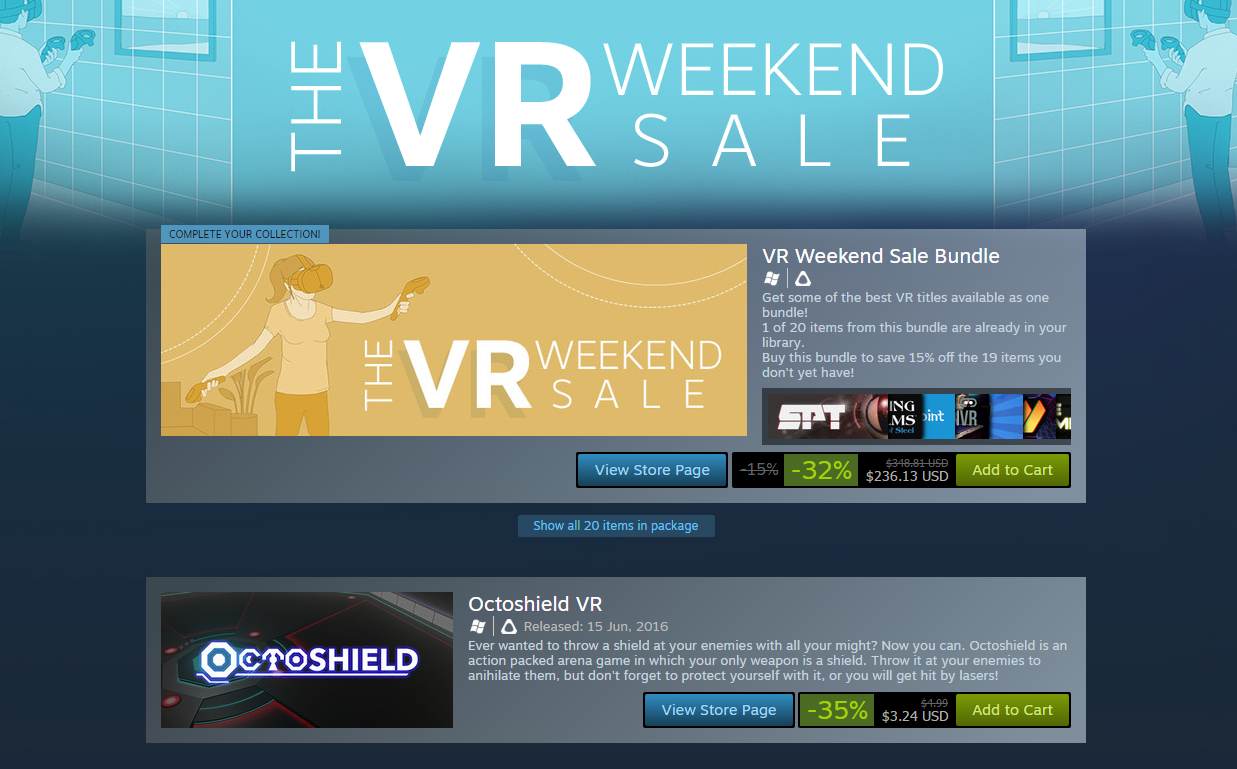 Steam VR games did enjoy some rather significant discounts during the Steam Summer Sale this year, but it's not until today that they have received their first exclusive sale event. This weekend, Valve is running Steam's first VR Weekend Sale, with discounts of up to 80% off on just under 200 Steam VR games.
The highlight of the sale, however, is the VR Weekend Sale Bundle, which is exclusive to this sale event. At 32% off, it comes in at just over US$250 for 20 of the top VR games available on Steam today, including:
Inbound
theBlu
HoloBall
Battle Dome
SoundStage
House of the Dying Sun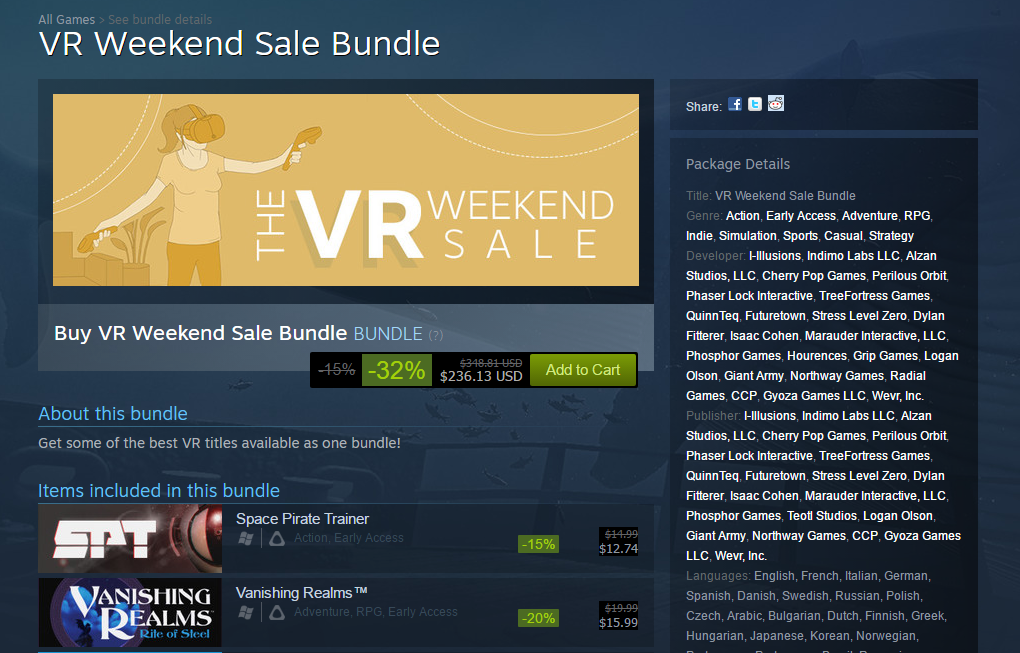 All of the above games have support for the HTC Vive, but only House of the Dying Sun, The Solus Project, and EVE Gunjack have Oculus Rift support. Not included in the bundle (likely because it only supports the Rift, and not the Vive) but still worth picking up is Subnautica with a 40% discount at US$11.99.
So what are you waiting for? Fill up your Steam library with some of the best VR games out there.