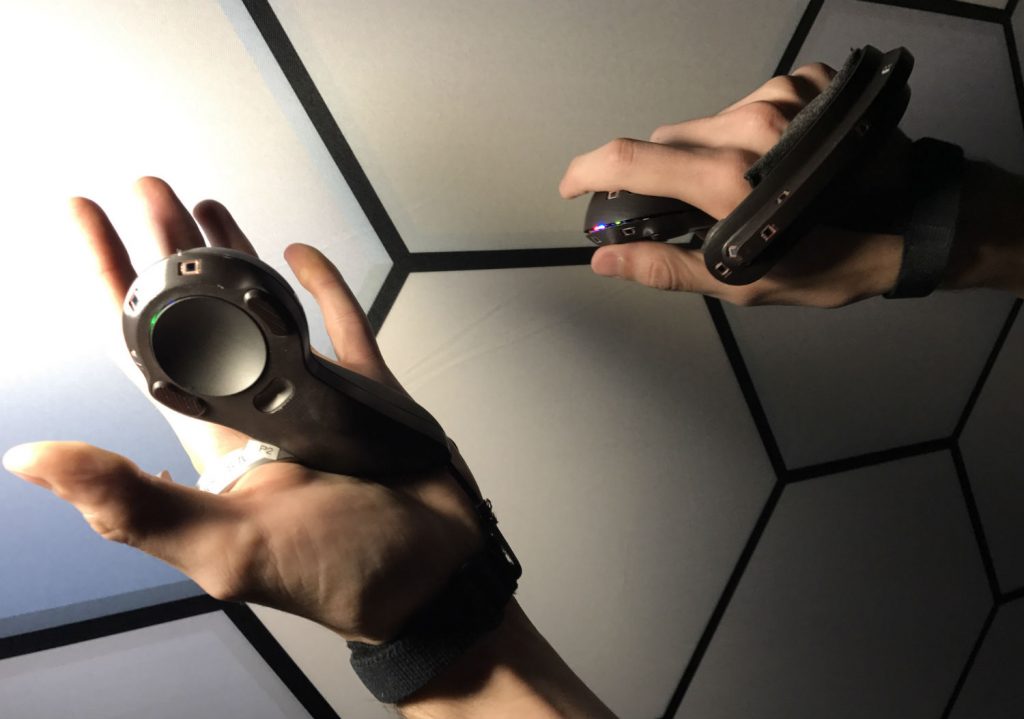 Steam Dev Days, Valve's convention in which it invites PC developers who have published content on Steam to Seattle, Washington, is currently underway. At the convention, Valve announced that it would be demonstrating "new VR peripheral prototypes" for attendees to go hands-on with. A number of convention-goers have now spent time with one of those prototypes – a new motion-tracked controller designed for VR.
Twitter.com

This new controller is similar to the Oculus Touch, in that it includes a ring of sensors around the hand to track gestures and finger movement. This allows users to grab and drop objects in VR by simply opening and closing their hand naturally, without the need to press a "grab" button.
Twitter.com

Attendees report that the sensors track gesture movement more finely than the Oculus Touch, allowing for "semi-closed" hand states, rather than just a closed fist or an open palm.
Twitter.com
Twitter.com
Twitter.com

Road To VR reports that in addition to the gesture sensors, these new controller prototypes feature a trigger, a trackpad, and three face buttons. Coloured LEDs also feature on the front rim of the controller.
Twitter.com
Twitter.com
Twitter.com

Valve is also reportedly working on new lighthouse base stations, to be released sometime next year. This comes after Valve made Steam Tracking open for partner development.
Twitter.com

There's no word on when these controllers will be developed into consumer products, but since they work with the HTC Vive consumer version, it could be earlier than anticipated. Valve tends to go through a number of long iterations with its hardware, however, as evidenced by the Steam Controller's life cycle. We'll keep an eye on these new controllers as more develops.