Greetings Pioneers!

We're making a list and checking it twice, going to find out what isn't working or stable yet.

We've just dropped a hotfix to steam. This may or may not also confirm that here at Flix we are actually automatons that do not need sleep or Christmas holidays to recharge our batteries.

Thankfully we've been able to test and make some changes to fix some stability issues that you've been encountering. Also based on feedback there have been a few tweaks to the balancing, such as a slight increase in damage for the SMG.

We now have 2 initial North American Servers live - we may add more in the future and push the numbers of players up on them, but for now they're live and we thank you for your support!

PLEASE NOTE: If you are running your own server you must update the current server build in order to avoid any conflicts with running the latest Steam Frontend.

The full change list is as follows:



NORTH AMERICAN SERVERS ARE NOW LIVE!
Increased SMG bullet impact damage
Added minimum range to Melee Lunge attack
Balanced enemy numbers at night with less being spawned in total for waves (should help improve latency issues)

Fixed crash on death screen when you typed and sent a chat message whilst dead. You will now no longer be able to send messages on the death screen.
Fixed issue where too much A.I. was being left to run in the daytime after a night attack, impacting on the overall server latency.
Fixed infinite loop server crash after prolonged periods of running
Fixed an issue with the server list only showing the 10 servers with the lowest ping, it will now display up to 500!
There are many, many more optimisations and crash fixes in this update so please let us know if you still find any issues!

Happy Christmas from all of us at Flix!

As always, if you have any questions about the latest hotfix or the game itself at this stage don't hesitate to ask us on the forums! We're always super psyched to help out :)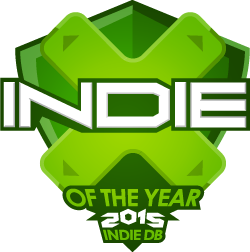 We're also proud to announce that we've made the Editors Choice list for Indie of the Year 2015 and received the Community Award! Thanks to all of you who voted for us this year and everyone participating in our community forums, we love you!

See you in the fray

-Team Flix