So I managed to get a bit of work done this weekend. I've been building my user interface. Buttons and such. I had already started with this before when I began the weapon editor but after a while it became too messy. So the weapon editor had to wait and now I've been concentrating on an interface system in and of its own. This time it's becoming much more cohesive. So far this is what a window can look like (just a mock up):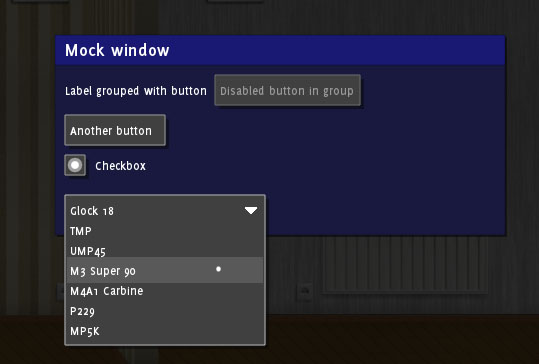 This is a draggable window with components inside it. Ordinary buttons, a checkbox and a drop-down list.
When it is done, or at least the necessary interface components are in place, I will plug that into the weapon editor and complete the last pieces of that. I want the weapon editor to be ready so that it can be used to create the new weapons that I've promised for the next demo. Maybe I can also whip a main menu into existence. The other thing I've said I will bring into the next demo is the sniper mode, which needs some work on the hit detection.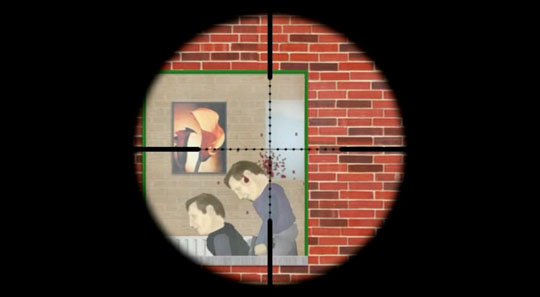 The sniper mode, from my last video update.
Now I can at least say that it feels like I'm back on track after one or almost two months of inactivity. I hope I will stay on track too but anyway I will have more time on my hands for this now that the winter is coming.