Hey everyone, first we'd like to thank everyone who's so far purchased Super Powered Battle Friends on Steam! You've all done a wonderful job at helping find and squash bugs that have popped up during the launch and continue to do a great job helping us with balancing, fine tuning and helping suggest features and techniques.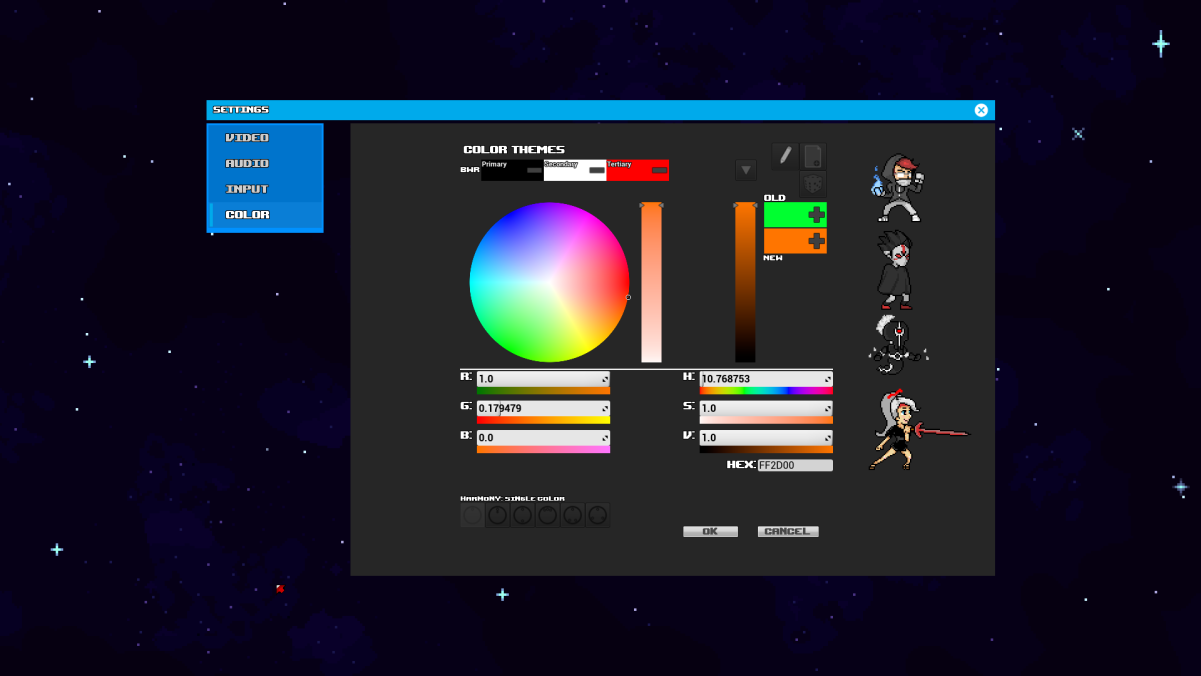 Over in our Discord channel, people are showing off their custom color palettes they've created using our theme creator in the options menu. Players can take their custom themes online in battle to show off their favorite colors!
We at Super Powered Battle Friends have decided to lay out an update schedule for you all, so starting next thursday (May 30th, 2019) We will start an update every other thursday! Hotfixes will still go out as soon as their required, but content updates will be on these thursdays.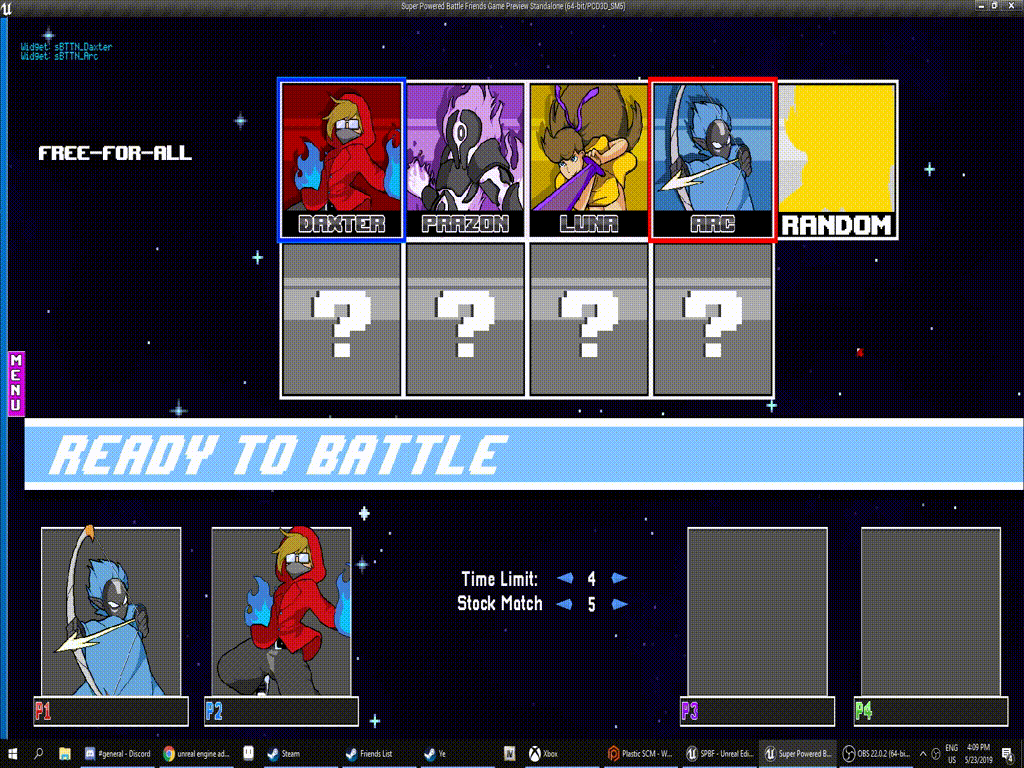 Here's a sneak peek at the latest dev branch! We're overhauling the menu system to be snap selection instead of cursor based, so gamepad compatibility will be at an all time high. No more precision or acceleration issues! This update will be in the thursday update so we look forward to having this update out to everyone!

Thank you all again for supporting us and helping us create a definitive platform fighting experience! Hopefully soon we can start working on more game modes instead of quality of life updates!

See you next thursday!
- SPBF Dev Team